Co się stało z Danielem Wellingtonem?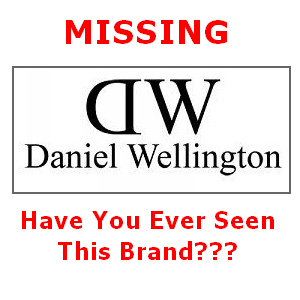 Co się stało z Danielem Wellingtonem?
Bestsellerowa marka produkująca zegarki typu fashion, która podbiła serca miłośników mody i ustanowiła rekord polubień w mediach społecznościowych znika z mapy polskich sklepów internetowych.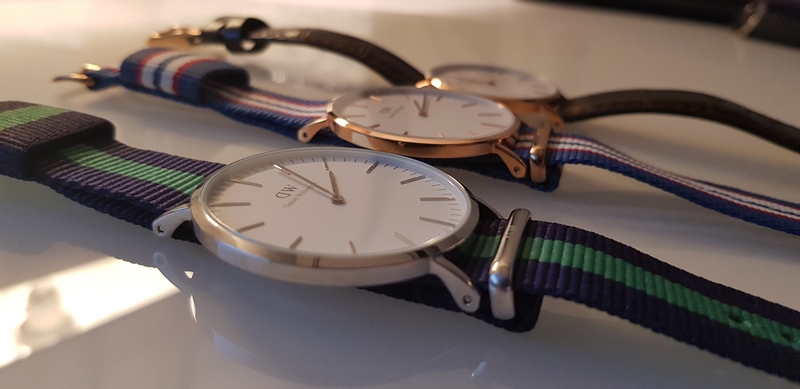 Dlaczego? Co się za tym kryje?
Cóż, ciężko znaleźć jedną odpowiedź na to pytanie, ale spróbujmy wyjaśnić to na tyle sensownie, na ile to w ogóle możliwe.
Mimo, iż Daniel Wellington cieszył się ogromną popularnością w naszym kraju, a współpraca z dotychczasowym dystrybutorem układała się dobrze, producent zdecydował się zakończyć umowę z Brandwatches i skierować sprzedaż na inne tory. Obecnie, zegarki sygnowane logo DW znaleźć możemy jedynie w punktach Swiss działających stacjonarnie. Nie jest możliwy zakup tych produktów za pośrednictwem Swiss drogą internetową. Dlaczego? Czemu dystrybutor może sprzedawać swoje produkty jedynie w jeden określony sposób?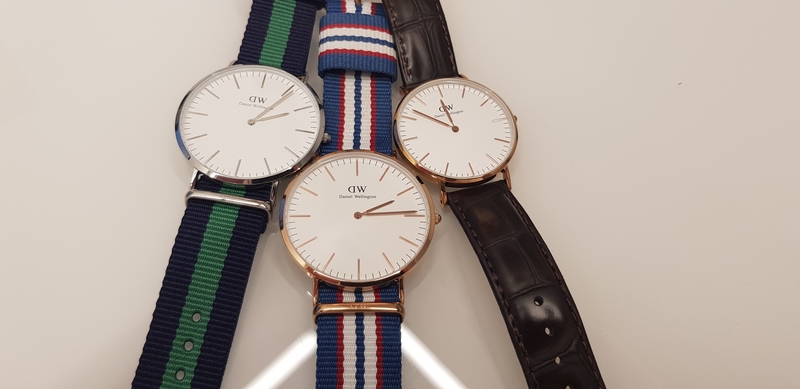 Jak więc kupić Wellingtona przez internet?
Tylko przez ich oficjalną stronę lub sklepy takie jak nasz, którym na stanie zostały pojedyncze sztuki tej topowej marki świata fashion. Można domyślać się, że chodzi o wzmocnienie pozycji producenta, który chce postawić się w roli monopolisty jeśli chodzi o sprzedaż swoich produktów w "sieci".
Dlaczego tak się stało? Nie wiemy… Może producent chciał się uchronić przed rosnącą liczbą podróbek krążących po rynku? Może chciał spróbować własnych sił w handlu internetowym? A może szykuje się do otwarcia własnych butików i działalności jedynie pod własnym szyldem, tak jak było to w przypadku uwielbianej marki jubilerskiej Pandora. Jedno jest pewne, na pewno w ten sposób zwiększa on własną zyskowność.
Brak Daniela Wellingtona w sklepach internetowych to strata dla klientów. Jak nie trudno zauważyć, ceny na stronie producenta są wyższe niż oferowane przez sklepy takie jak nasz. Skończyła się również możliwość uzyskania dodatkowego rabatu w drodze negocjacji ceny, a to dla miłośników zakupów dodatkowy minus.
Jak więc poradzić sobie w obecnej sytuacji?
Wyjść jest kilka. Pierwsze z nich to zakup na stronie producenta w myśl jego nowej strategii.
Drugie – zakup produktów, które pozostały w działających legalnie sklepach internetowych w cenie, jaką oferują niniejsi sprzedawcy.
Trzecie – zdecydowanie przez nas krytykowane i odradzane – kupno podróbki, z którą prawdę mówiąc wstyd pokazać się na mieście, bo jak to mówią "fałszywe rzeczy świadomie noszą fałszywi ludzie".
Czwarte – kupno produktów marek konkurencyjnych względem Daniela Wellingtona.
Jaki to marki?
Cluse oraz Rosefield – firmy bracia. I to dosłownie. Obie robią furorę w mediach społecznościowych i cieszą się ogromną popularnością. Ich prosty, a jednocześnie interesujący design, przypomina styl, do jakiego przyzwyczaił nas DW. Meszowe bransolety i wymienne paski świetnie prezentują się na nadgarstku i pomagają odnaleźć się w obliczu wymogów świata mody.
Skagen oraz Bering – Skandynawskie firmy, które swoją popularność zawdzięczają bardzo wysokiej jakości oraz prostemu wzornictwu. Ich ponadczasowy charakter sprawia, że z powodzeniem mogą zastąpić Daniela Wellingtona, a jakościowo zdecydowanie go przebić.
Thom Olson – nowość na rynku zegarków. Modele proste, a jednocześnie zdobne. Posiadając wymienne charmsy, dają możliwość wykreowania własnego stylu. Dzięki prostym, analogowym tarczom, zapowiadają się na niezwykle popularne czasomierze ever green,

Skoro konkurencja jest tak duża, dlaczego Daniel Wellington pozwolił sobie na tak drastyczny krok ograniczając niejako swój zasięg?
Jak jest naprawdę i dlaczego tak jest, nie wiemy, jednakże na pewno odbija się to w dużej mierze na klientach, których pole manewru przy zakupie zostało właściwie zmarginalizowane, a co za tym idzie, opcja uzyskania korzystniejszej ceny spadła praktycznie do 0.
Cóż… takie są prawa rynku i prawa monopolisty, prawda Mr Wellington?
Tylko czy to na pewno był dobry krok…