Fossil Smartwatches Smartwatch Męski FTW4018
Nasza cena:
1 104,00 zł
-15%
Cena w sklepie stacjonarnym: 1 299,00 zł

Bezpłatna dostawa i zwrot


NOWA GENERACJA - NOWE FUNKCJE
FOSSIL SMARTWATCHES 4 GENERACJI WKRACZAJĄ DO GRY!
Poznaj całkowicie nowe rozwiązania, które sprawią, że Twoje życie będzie dużo łatwiejsze.
Pomiar tętna - kontroluj swój organizm podczas wysiłku jak również wtedy, gdy wypoczywasz.
Google Pay - wprowadź do zegarka dane swojej karty i zapłać za zakupy przy użyciu smartwatcha. Zapomnij o noszeniu portfela! 
Wbudowany GPS - sprawdź przebyty dystans i Twoje tempo na danym odcinku i to bez użycia telefonu.
Pływaj z zegarkiem - kontroluj swoją aktywność również w wodzie. Ćwicz i sprawdzaj własne osiągi w morzu czy na basenie.
---
POBIERAJ APLIKACJE I W PEŁNI KORZYSTAJ Z TWOJEGO SMARTWATCHA
Dzięki oprogramowaniu Wear OS by Google możesz pobierać na Twój zegarek liczne aplikacje, 
które pozwolą Ci w pełni korzystać z funkcjonalności zegarka.
Dzięki nim nie tylko skontrolujesz własną aktywność i sprawdzisz czas i jakość snu,  
ale również będziesz zarządzać zapisaną w telefonie muzyką, aparatem, a nawet zamówisz taksówkę!

---
Personalizuj swój smartwatch zmieniając  wizualizacje tarczy.
   Wymieniaj paski i twórz zupełnie nowy design na miarę Twoich potrzeb.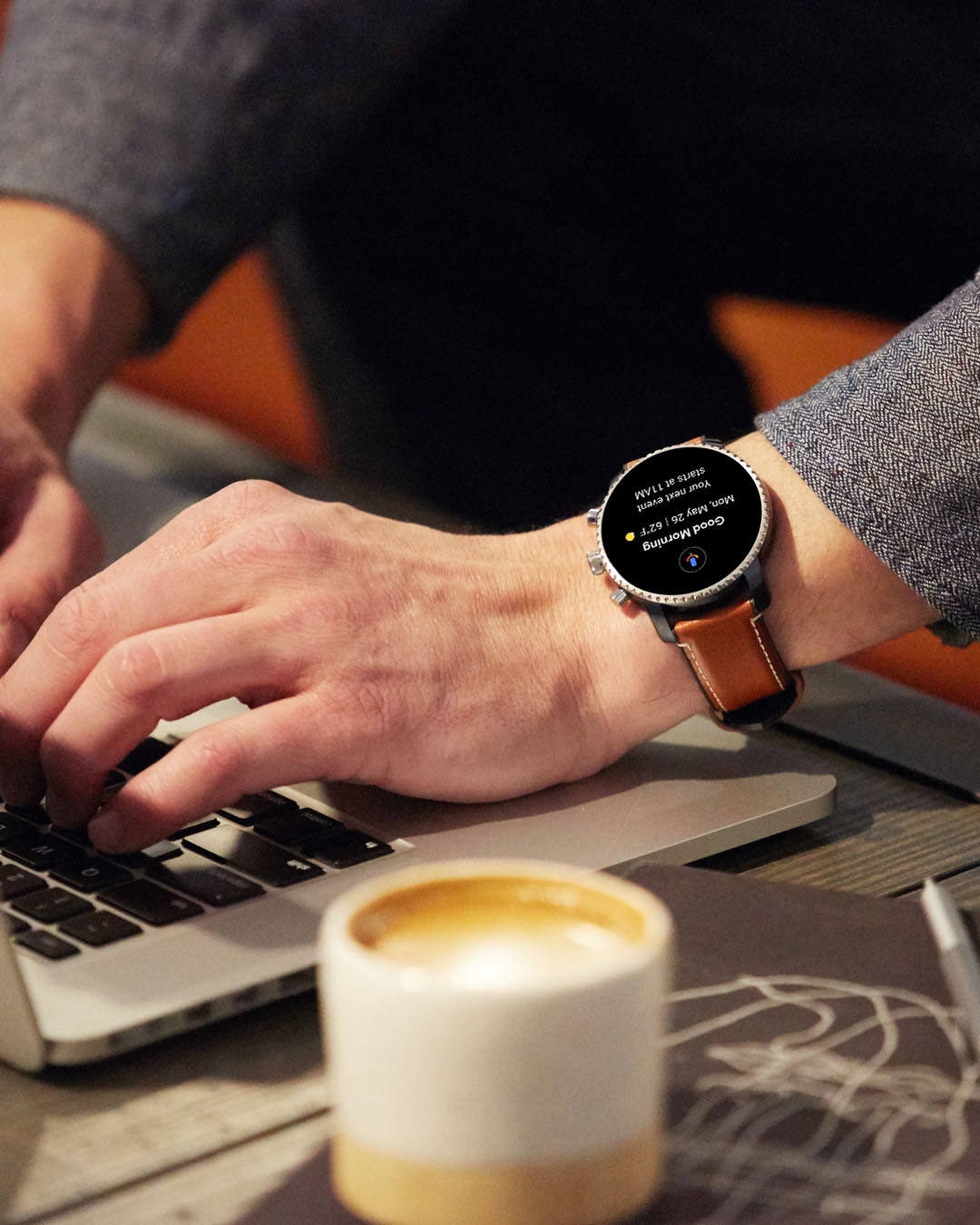 ---
---
Fossil Q Smartwatch męski FTW4018
Przedstawiamy najbardziej sportową wersję smartwatcha Fossil Q 4 generacji - model FTW4018! Ten wyjątkowy czasomierz stanowi idealne połączenie dwóch światów - mody i nowoczesnych technologii, któremu wręcz nie sposób się oprzeć.
Wyświetlaj powiadomienia na tarczy FTW4018
Największą zaletą zegareka nowej generacji jakim jest Fossil Q FTW4018 jest możliwość wyświetlania na jego cyfrowym wyświetlaczu powiadomień o przychodzących wiadomościach, połączeniach czy zbliżających się spotkaniach i wydarzeniach zapisanych w naszym terminarzu. Z jego pomocą w dyskretny sposób możemy pozostać w kontakcie z bliskimi nawet w sytuacjach, gdy telefon musi zostać w ukryciu i nie ma prawa być używany.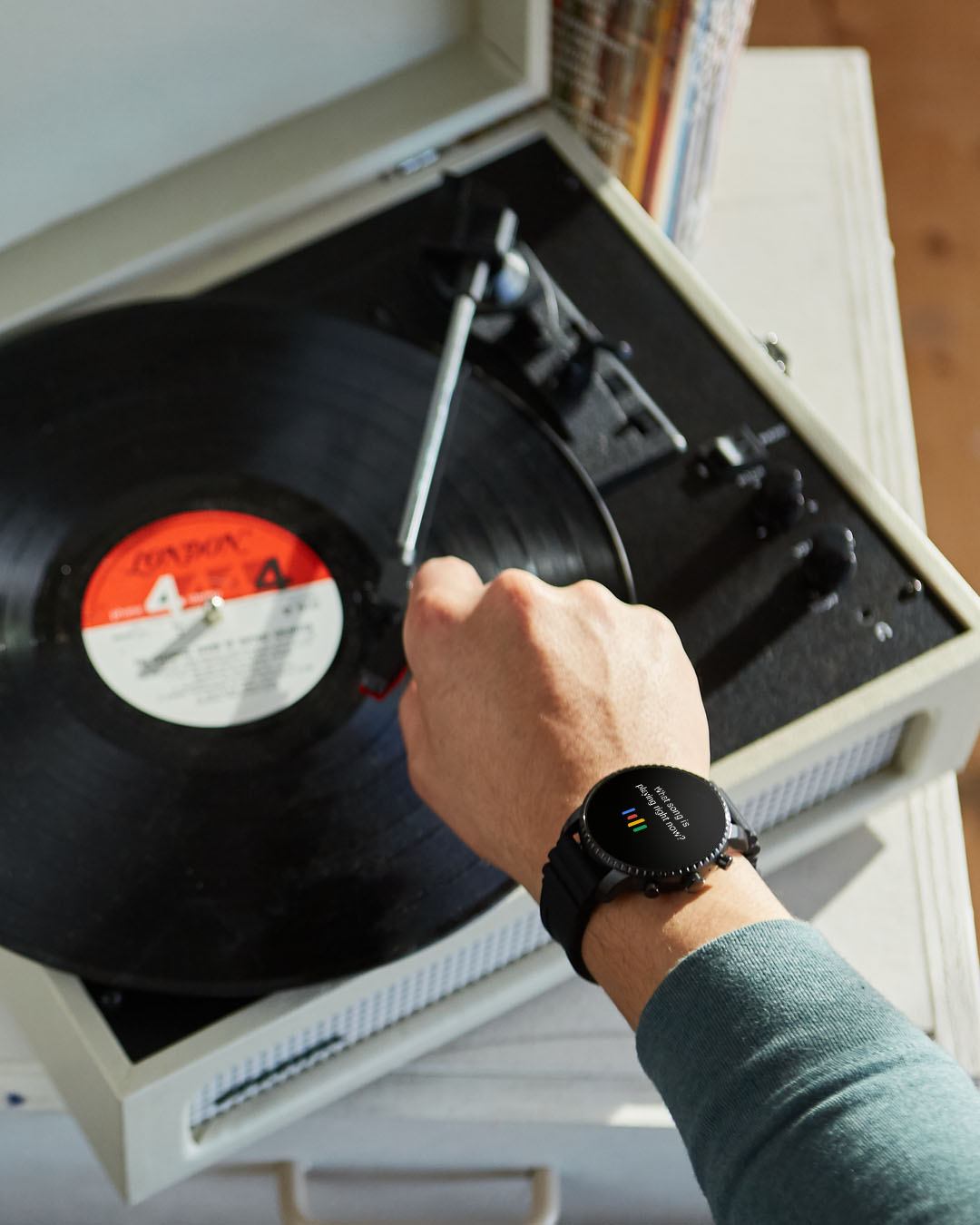 Monitoruj sen i aktywność przy użyciu smartwatcha
Jeśli cenisz swoje zdrowie, wiesz, ze nie wystarczy siedzieć na kanapie, aby być w dobrej formie. Twój smartwatch podpowie Ci, co zrobić, aby być w dobrej kondycji. Policzy przebyty dystans, wykonane kroki, przepłynięte baseny i zmierzy czas w jakim się to dokonało oraz na jakim tętnie ćwiczyłeś. A kiedy przyjdzie czas na odpoczynek, zmierzy długość i jakość Twojego snu, tak abyś miał pełen przegląd.
Płać wygodnie FTW4018 z Google Pay
Smartwatch nowej generacji, to naprawdę cud techniki. Dzięki temu, że możesz wgrać na niego całe mnóstwo aplikacji, wiesz, że jego możliwości są wręcz niezliczone. Jedną z kluczowych opcji obok zarządzania muzyką, aparatem czy zmiany wyglądu tarczy jest wprowadzona funkcja płatności przy użyciu zegarka. Z aplikacją Google Pay możesz zapłacić za Twoje zakupy nie ruszając portfela, wystarczy, że wprowadzisz dane karty do smartwatcha.
Jak widzisz, opcji FTW4018 jest bardzo dużo. Jeśli chcesz poznać je wszystkie, skontaktuj się z naszymi konsultantami i uzyskaj szczegółowy opis wybranej funkcji. Uwierz nam na słowo! FTW4018 to iście inteligentny zegarek, który musisz mieć!
Koperta - stal koloru czarnego.
Tarcza - cyfrowa, dotykowa.
Pasek - tworzywo koloru czarnego.
Aby móc w pełni korzystać z fukncji zegarka hybrydowego należy zainstalować aplikację Fossil Q dostępną w Google Play oraz App Store
Zegarek Hybrid Q pozwala na pomiar przebytych kroków, spalonych kalorii oraz monitorowanie snu
Możliwość pomiaru równoległej godziny z dwóch stref czasowych
Zmiana czasu w zależności od stref czasowych 
System powiadomień - o powiadomieniach informuje dioda LED, której kolor można przypisać do konkretnych kontaktów
Zasilany wymienną baterią płaską, której żywotność wynosi do 6 miesięcy* (w zależności od użytkowania)
Zarządzanie funkcjami zegarka przez aplikację w polskiej wersji językowej
Łączność: poprzez BLUETOOTH SMART 
Kompatybilność: Android ™ OS 5.0+, iPhone 5 / iOS 9.0+
Alarm: Za pomocą sygnału daje znać, że wybiła godzina, na którą został nastawiony. Występuje głównie w zegarkach sportowych.
Datownik


Atrybuty:

Rodzaj zegarka: Męski
Pasek/Bransoleta: Pasek gumowy/kauczukowy
Materiał wykonania: stal szlachetna antyalergiczna (316l) - nie wywołuje reakcji alergicznych i podrażnień skóry
Kształt koperty: Okrągła
Mechanizm: Kwarcowy (zasilany baterią) - najpopularniejszy rodzaj mechanizmu, jego siłę napędową stanowi bateria
Tarcza: Ciemna
Szkło: Mineralne - cechuje wysoka odporność na zarysowania i stłuczenia
Wodoodporność: 50m (pływanie powierzchniowe)
Styl zegarka: Fashion
Średnica koperty: 45mm
Gwarancja: 2 lata

Kolor naniesiony metodą PVD/IP - próżniowe nakładanie koloru, charakteryzuje się bardzo wysoką trwałością. Nie uczula i nie wywołuje podrażnień skóry oraz alergii. Trwałość warstwy to ok 10 lat.


Zobacz wszystkie produkty z kategorii: Fossil Q


U nas nie płacisz za dostawę i zwrot na terenie Polski!
Niezależnie od formy płatności jaką wybierzesz, nie m