Smartwatche 5-Generacji! Co wiemy o najnowszych smart-zegarkach?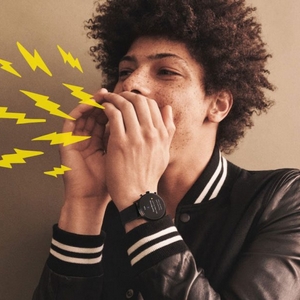 Jeśli myślisz, że zegarek to po prostu przyrząd do pomiaru czasu i niczym nie może Cię zaskoczyć, to jesteś w błędzie. Poznaj smartwatche 5-tej Generacji. Inteligentne zegarki, które… Mówią!
Smartwatche 5-Generacji! Co wiemy o najnowszych smart-zegarkach?
Fossil Smartwatches i Michael Kors Access rzucają wyzwanie twórcom najnowocześniejszych technologii i firmom zegarmistrzowskim. Wspierane przez Google, łączą dziedziny, które z pozoru znajdują się na przeciwległych biegunach (moda i technika) i z impetem wkraczają na oba rynki. Czy smartwatche nowej generacji mają szansę na sukces? One jej nie mają… One są na niego skazane. Dlaczego? Co sprawia, że inteligentne zegarki nowej, 5-tej już generacji Fossil oraz Michael Kors są tak dobrze oceniane i cieszą się ogromnym powodzeniem? Już wyjaśniam.
Nowa generacja smartwatchy – zaawansowane funkcje, które ułatwią Ci życie
Choć od początku swojego istnienia smartwatche MK Access i Fossil Smartwatches (wówczas Fossil Q) wzbudzały ogromne zainteresowanie i cieszyły się wielkim powodzeniem, zdaje się, że pojawienie się na rynku 5-tej generacji tych inteligentnych zegarków naręcznych wywoła na rynku prawdziwe szaleństwo zakupowe. Smart zegarki nowej generacji wyposażone zostały w szereg opcji, który ma Ciebie, jako klienta totalnie wręcz zaskoczyć, ale jednocześnie zadowolić. A wszystko po to, żeby pokazać Ci, że z Fossil Smartwatches i Michael Kors Access Twoje życie stanie się dużo bardziej proste, ale i wyjątkowe. 
Kiedy Google i Fossil Group połączyły swe siły w tworzeniu smartwatchy środowisko zegarmistrzowskie oraz specjaliście od najnowszych technologii nie wiedzieli, czego mogą się spodziewać. 4-ta generacja smart zegarków była dla nich jak tykająca bomba, której pojawienie się na rynku było swoistym "boom"! w obu tych branżach. Zaawansowane funkcje połączone z arcyciekawym designem przyciągnęły do Fossil Group miliony nowych, zadowolonych klientów pokazując potężnym graczom takim jak AppleWatch, Samsung, a nawet Garmin czy Suunto, że jest czego i kogo się bać. Skoro więc 4-ta generacja i jej liczne opcje odbiły się w środowisku tak szerokim echem, to co dopiero stanie się, kiedy na salonach na dobre zawita najnowsza odsłona smart zegarków wyposażonych w możliwości, jakich wcześniej nie było?
Zegarek na rękę z głośnikiem i mikrofonem – smartwatch, który mówi
Czy podobnie jak ja ciągle jesteś "na telefonie"? Odbierasz połączenia, sam dzwonisz, odbierasz, dzwonisz i tak w kółko? A ucie, w pracy, z dziećmi, na spacerze, w restauracji. Ciężko prawda? Czasem podnoszenie słuchawki do ucha jest wręcz frustrujące. Np wtedy, kiedy musisz znaleźć go w torbie czy kieszeni, a akurat masz ręce pełne zakupów. Nie cierpię tego… Ale wiesz co? Nasza męka dobiegła końca! Tak, serio,koniec z niewygodnym odbieraniem telefonu. Koniec z przystawianiem go do ucha. Teraz połączenia wykonasz i odbierzesz z poziomu nadgarstka! Na Twoim smart zegarku.
Najnowsze smartwatche Fossil i Michael Kors oferują możliwość dzwonienia i odbierania połączeń z poziomu nadgarstka. Wszystko dzięki wbudowanemu mikrofonowi i głośnikowi. To te małe, a jednak zaawansowane technologicznie komponenty sprawiają, że nagle zyskujemy morze możliwości. Poza dzwonieniem, umożliwiają one szybsze i łatwiejsze wyszukiwanie interesujących nas treści i materiałów w sieci. Możemy zadać pytanie naszemu smart asystentowi, a on nam odpowie. Chcesz wiedzieć, jaka będzie dziś pogoda? Pytaj! Usłyszysz odpowiedź. Chcesz wiedzieć, ile kosztuje najtańszy bilet na lot do Panamy z Gdańska we wrześniu? Pytaj! Usłyszysz odpowiedź. Chcesz poznać kurs USD, znaleźć najlepszy Ramen w mieście czy dotrzeć na dworzec PKS w najmniejszym mieście jakie widziałeś? Pytaj o co chcesz… Usłyszysz odpowiedź i nie będziesz musiał skupiać się na czytaniu. Możesz po prostu iść, stać, siedzieć i nawet nie patrzeć na zegarek, a dowiesz się tego, czego chcesz.
Smartwatch Nowej Generacji – smartwatch, który pamięta
Oj… i to jak pamięta. Nowa generacja smartwatchy Fossil i MKA to prawdziwa rewolucja. Twórcy rzetelnie odrobili lekcje z poprzednich edycji i tę kolekcję dopracowali w 100%. Skupiając się na oczekiwaniach użytkowników, a więc naszych wprowadzili unowocześnienia, które sprawią, że bez wątpienia będziemy zadowoleni. Jedną ze zmian kluczowych przy wprowadzaniu 5-Gen jest zwiększenie pojemności danych aż do 8GB / 1GB RAM (pamięć).  Dzięki temu na nasz zegarek możemy instalować znacznie więcej interesujących nasz aplikacji i w ten sposób dostosowywać go do naszych potrzeb, a przy tym zachowamy dobrą prędkość działania urządzenia, którego nie spowolni nadmiar zainstalowanych elementów. To zdecydowanie duża zmiana, która wszystkim użytkownikom wyjdzie na dobre.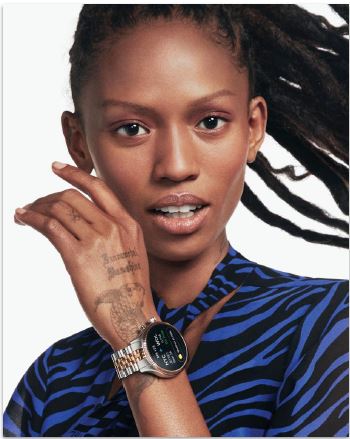 5-ta Generacja – Smartwatche, o wydajnej baterii
Kombinowanie przy zwiększeniu wydajności pracy baterii w zaawansowanych technologicznie urządzeniu codziennego użytku nie jest może wielkim zaskoczeniem, ale rzeczywiste wydłużenie pracy akumulatora zasługuje na oklaski. Fossil i Google sprawiły, że bateria w smartwatchu najnowszej generacji będzie mogła "trzymac" nawet kilka dni. Wszystko zależy od tego, który tryb pracy akumulatora wybierze użytkownik. Jeśli chcemy non stop odbierać powiadomienia, sprawdzać nasz terminarz, odznaczać zadania do wykonania, mierzyć tętno czy dystans to musimy mieć na uwadze, że smart zegarek "pociągnie" bez ładowania mniej więcej 1 dzień. Jeśli natomiast jesteśmy w stanie zrezygnować z pewnych opcji, których tak naprawdę nie używamy zbyt często, to z całą pewnością zauważalnie wydłużymy czas pracy zegarka. Do wyboru mamy aż 4 tryby, z których każdy rządzi się swoimi prawami przez co łatwiej dopasujemy wybór trybu pracy smarta z naszym tokiem funkcjonowania i potrzebami.
Smartwatche 5-tej generacji – zniwelowane ograniczenia
Choć zegarki Fossil Smartwatches i Michael Kors Access dzięki oprogramowaniu Wear OS były kompatybilne zarówno z iOS jak i Androidem, to jednak jedynie użytkownicy telefonów opartych na Androidzie mogli cieszyć się w pełni funkcjonalnością tych cudeniek. 5-ta Generacja niweluje te ograniczenia wprowadzając użytkownikom Iphonów możliwość korzystania z najbardziej zaawansowanych opcji smart zegarków. Dzięki zainstalowaniu odpowiedniej aplikacji mogą oni cieszyć się  chociażby wspomnianym już systemem głośnika i mikrofonu, co przy wcześniejszych modułach nie byłoby możliwe.  Ponadto Google, które dba o oprogramowanie jak i funkcjonalność tych wyjątkowych czasomierzy, pozwoliło sobie wprowadzić pewne modernizacje do stosowanego systemu Snapdragon Wear 3100 dzięki czemu, modele na nim oparte będą jeszcze lepiej dostosowane do potrzeb użytkowników i zapewnią nam maksymalny komfort używania urządzenia. Będziemy mogli instalować kolejne, zaawansowane aplikacje jak Spotify, Cardiogram czy Noonlight, swobodnie ich używać i cieszyć się ich funkcjonalnością.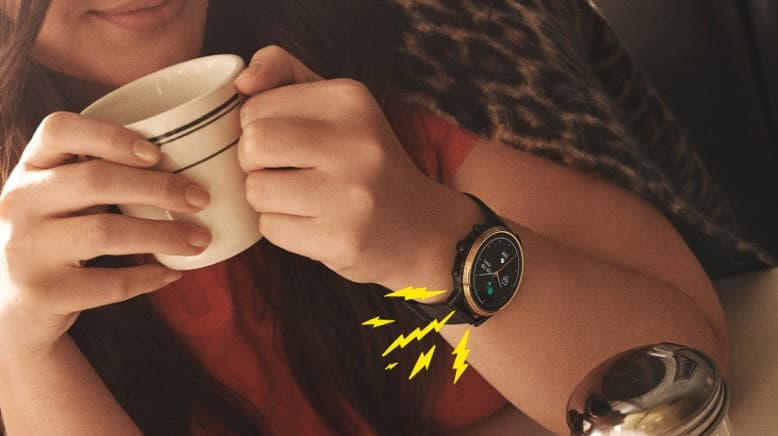 Smartwatche 5-tej Generacji a funkcje z poprzednich edycji
Mówi się, że lepsze jest wrogiem dobrego, a sprawdzonych rozwiązań się nie zmienia. No i w sumie racja. Po co na siłę wprowadzać unowocześnienia tam, gdzie tak naprawdę nie są one potrzebne? Z tego samego założenia wychodzą Fossil Group i Google, które w swych najnowszych smartwatchach pozostawiły szereg doskonale funkcjonujących opcji, które mieliśmy okazję poznać już przy okazji poprzednich edycji. W ten sposób zachowano opcje takie jak: 
Odbieranie powiadomień, wiadomości sms, maili
Korzystanie z terminarza z opcją powiadomień i przypomnień o nadchodzących wydarzeniach czy zadaniach
Płatności NFC – szybkie i wygodne płatności z wykorzystaniem karty wprowadzonej do pamięci zegarka (Google Pay)
Monitorowanie aktywności (Google Fit)
Monitorowanie długości i jakości snu
Wbudowany GPS, który pozwoli Ci sprawdzić przebyty dystans nawet wtedy, gdy Twój smartfon jest daleko
Wodoodporność pozwalająca na pływanie powierzchniowe z zegarkiem
Pomiar tętna
Sterowanie muzyką zapisaną w telefonie
Zarządzanie opcjami aparatu Twojego smartfona
Asystent Google
Niezliczona ilość aplikacji możliwych do zainstalowania

Dlaczego smartwatche są nam tak bardzo potrzebne? Za co tak naprawdę je kochamy?
Popatrz w górę – Dużo tego prawda? Opcji w smart zegarkach je naprawdę mnóstwo, ale jak dobrze je mieć! Naprawdę… uwierz mi, że moje życie stało się dzięki nim łatwiejsze. Przede wszystkim jako człowiek, który wiecznie jest w tzw. "nie-do-czasie", muszę bardzo skrupulatnie zarządzać kilkunastoma godzinami w ciągu dnia, kiedy to mój organizm nie mówi stop i nie każe mi iść spać. Smartwatch pomógł mi się zorganizować. Dzięki wysyłanym powiadomieniom i informacji o zadaniach do wykonania pokładałam swój dzień tak, żeby o niczym nie zapomnieć. Poza tym regularnie zaoszczędzam czas i nerwy podczas płacenia za zakupy. Wyobraź sobie typowa "matkę-Polkę" z dwójką małych dzieci, wózkiem, hulajnogą i torbą z miliardem arcypotrzebnych rzeczy, która robi zakupy i w tej właśnie torbie szuka portfela – łatwo nie jest. Uwierz mi, ale odkąd płacę zegarkiem naprawdę jest dużo lepiej, wygodniej i mniej stresująco (prawdopodobieństwo okrzyków zniecierpliwienia spada o ok 80%). No i ukochane przeze mnie opcje, które pozwalają mi być w świetnej kondycji. Jest ich całe mnóstwo – monitorowanie aktywności, tętna, snu czy system GPS. Korzystając z nich regularnie poprawiam swoje osiągi i w końcu wiem, co się dzieje z moim organizmem podczas treningu jak i spoczynku. Wiem, czego moje ciało potrzebuje i czuję się dużo lepiej. Tak, z całą stanowczością mogę stwierdzić, że smartwatch jest mi bardzo potrzebny i już się cieszę na samą myśl o ich 5-tej generacji!
Design smartzegarków 5-tej generacji
No i przechodzimy do tzw. wisienki na torcie, która podsumowuje niejako wszystko, co urzeka nas w smartwatchach oferowanych przez Fossil Group – do ich wzornictwa. To własnie casualowy design, który choć oczywiście zmienia się wraz z kolekcjami, to towarzyszy smartom od samego początku ich pojawienia się na rynku, jest jednym z głównych powodów, dla których ludzie na całym świecie decydują się na zakup właśnie tych produktów. Wzornictwo oparte na motywach, które znamy z kolekcji analogowych zegarków Fossil i Michael Kors towarzyszy nam także w inteligentnych modelach oferowanych przez tych producentów. Mamy tu do czynienia ze stalowymi kopertami i bransoletami oraz skórzanymi i kauczukowymi paskami, które z łatwością możemy wymieniać. Znajdziemy także wersje bardziej sportowe o kopertach wykonanych z wyjątkowo lekkiego materiału jakim jest aluminium. Wszystkie barwne, kolorowe, wyjątkowe – takie, jakie chcemy nosić każdego dnia, na co dzień, zawsze – czyli wtedy, kiedy chcemy korzystać z technologicznych zalet smart zegarków.
Zapraszam Cię serdecznie do zapoznania się z ofertą 5-tej generacji smartwatchy! Jestem pewna, że tak jak ja, będziesz chciał je mieć. A dla pokrzepienia Twojego serca i portfela mam dla Ciebie coś specjalnego… Tylko spójrz w dół… I jak? Teraz już jesteś zdecydowany? To dobrze, bo właśnie ruszyła przedsprzedaż <3