O firmie
Szukasz sklepu internetowego, w którym zrobisz bezpieczne zakupy? Chcesz mieć pewność, że kupujesz oryginalny produkt z wiarygodnego źródła? Trafiłeś doskonale, bo nasza firma to naprawdę rzetelna firma!
Co musisz wiedzieć o ZegarkiCentrum.pl?
ZegarkiCentrum.pl to internetowa filia działającej od 1988 r. firmy Mini Max posiadającej sieć sklepów stacjonarnych w różnych miastach Polski. Od początku istnienia przyświecała nam jedna idea. Chcieliśmy stworzyć sklep, w którym sami chcielibyśmy kupować. Angażując się emocjonalnie zbudowaliśmy firmę, w której kierujemy się przede wszystkim dobrem klienta i to je stawiamy sobie jako priorytet.
Dzięki ponad trzydziestoletniemu doświadczeniu w handlu biżuterią i zegarkami nasz sklep cieszy się rosnącym zaufaniem wciąż poszerzającego się grona klientów. Naszą firmę cechuje pełny profesjonalizm i dbałość o każdy szczegół, co potwierdzają pozytywne recenzje na portalach opiniotwórczych, za które serdecznie dziękujemy.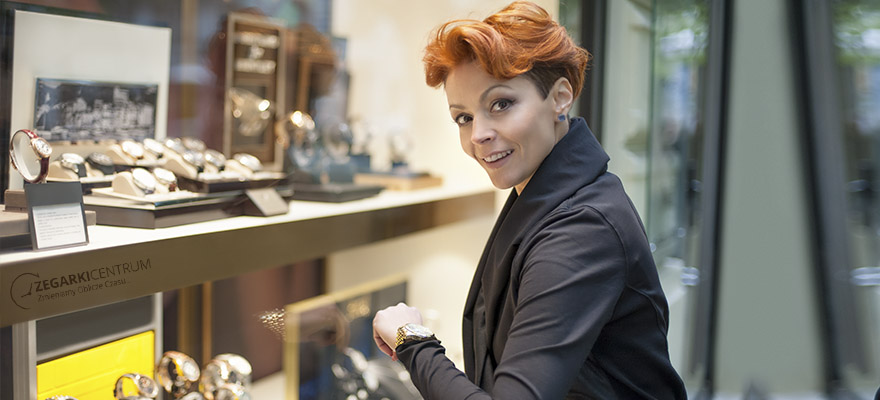 Kto może kupować w ZegarkiCentrum.pl?
Każdy, każdy kto szuka produktów oryginalnych w przystępnej cenie. Nasza oferta skierowana jest do wszystkich, którzy kochają firmowe zegarki i biżuterię oraz lubią bawić się modą i dodatkami. Wśród szerokiej gamy naszych produktów znaleźć możecie Państwo zdywersyfikowane kolekcje modeli damskich i męskich. Magia wzorów, kolorów i stylów – od sportowych przez casualowe do zdobnych i eleganckich, sprawia, iż każdy z Państwa znajdzie idealny zegarek dla siebie.

Wśród oferowanych przez nas zegarków znajdziecie Państwo kolekcje czasomierzy znanych z najwyższej jakości szwajcarskich mechanizmów kwarcowych i automatycznych (np. ETA i ETA Valjoux), które sygnowane są logo producentów takich jak Maurice Lacroix, Longines, Frederique Constant, Tissot, Certina, Swatch czy Calvin Klein. Miłośnicy sportowego stylu życia odnajdą w naszej ofercie szereg modeli Timex, Casio, Lorus wyposażonych w stworzone specjalnie z myślą o nich funkcje licznika kalorii, okrążeń, kompasu, barometru czy stopera. Na kochających modę i najnowsze trendy czekają natomiast znane ze świata fashion markowe zegarki damskie i męskie Emporio Armani, Tommy Hilfiger, Michael Kors, Guess, DKNY oraz Fossil i Diesel, urzekające połączeniem niepowtarzalnego stylu i wysokiej jakości wykonania.
Na Stałych Klientów czekają dodatkowe zniżki i promocje!
Showroom:
ZegarkiCentrum.pl
80-319 Gdańsk
ul. Derdowskiego 8a/1
Godziny otwarcia:
Pon-Pt: 8-17
Sob: 9-15
Zwroty
Zwroty proszę wysyłać na adres sklepu internetowego:
ZegarkiCentrum.pl Sławomir Langowski
80-319 Gdańsk
ul. Derdowskiego 8a/1
Dane podmiotu
ZEGARKICENTRUM.PL SŁAWOMIR LANGOWSKI
NIP: 5832624340 , REGON: 221100555
Janusza Henryka Derdowskiego 8A/1
80-319 Gdańsk