Zwroty i wymiany
Darmowy zwrot i wymiana DHL w ciągu aż 100 dni!
Kupiłeś zegarek, ale okazało się, że jednak nie tego szukasz? Chcesz wymienić go na inny model? A może planujesz po prostu go zwrócić?
Produkt, który wybrałeś nie spełnia Twoich oczekiwań? A może jednak szukasz czegoś innego? W naszym sklepie zwrotu lub wymiany towaru możesz dokonać nie obawiając się o koszta! To my płacimy za kuriera!

Jak to zrobić?
Wypełnij formularz zwrotu, wydrukuj i umieść go w przesyłce:  Pobierz formularz zwrotu towaru
Skorzystaj z opcji zamówienia kuriera klikając w link: DHL ZWROTY
Wypełnij wszystkie dane i zdecyduj czy kurier ma odebrać paczkę od Ciebie czy też sam dostarczysz ją do oddziału DHL.
Oczekuj na zwrot środków lub wymianę towaru – w zależności od tego, jaką opcję wybrałeś.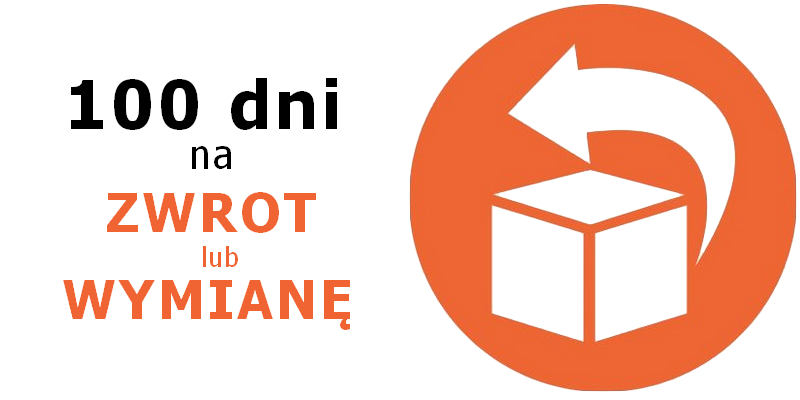 Dokonując zakupu w ZegarkiCentrum.pl masz prawo do wymiany lub zwrotu nienoszonego towaru w ciągu 100 dni od daty zakupu.
Jakie są warunki darmowego zwrotu/wymiany w ciągu 100 dni?
Towar nie może nosić śladów użytkowania i musi być zwrócony wraz z dowodem zakupu (paragon faktura VAT) oraz kartą gwarancyjną i pozostałą dokumentacją dołączoną do produktu.* Jeśli zegarek oklejony był folią ochronną lub posiadał innego rodzaju zabezpieczenia musi zostać zwrócony wraz z nimi, zgodnie ze stanem pierwotnym. 
Pamiętaj, żeby po otrzymaniu towaru sprawdzić, czy towar jest w pełni wartościowy i od razu zgłosić nam ewentualne uwagi, gdyż w momencie zwrotu towar musi być w stanie idealnym.
W celu zwrotu należy odesłać (lub doręczyć osobiście) zakupiony zegarek lub biżuterię na adres:
ZegarkiCentrum.pl
ul.Derdowskiego 8A/1
80-319
Gdańsk 


Uwaga: Nie odbieramy przesyłek awizowanych. Muszą być doręczone pod wskazany adres w godzinach pracy sklepu.



*Wyjątek względem polityki zwrotu/wymiany w ciągu 100 dni od zakupu stanowią zamówienia opłacone poprzez Raty Santander, które muszą zostać zwrócone w ciągu ustawowych 14 dni poprzez odesłanie towaru i rozwiązanie umowy kredytowej z bankiem Santander.
Pobierz formularz zwrotu zegarka: