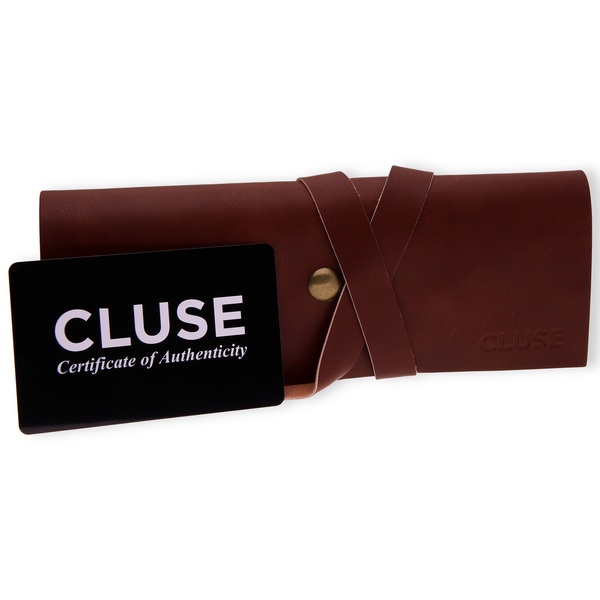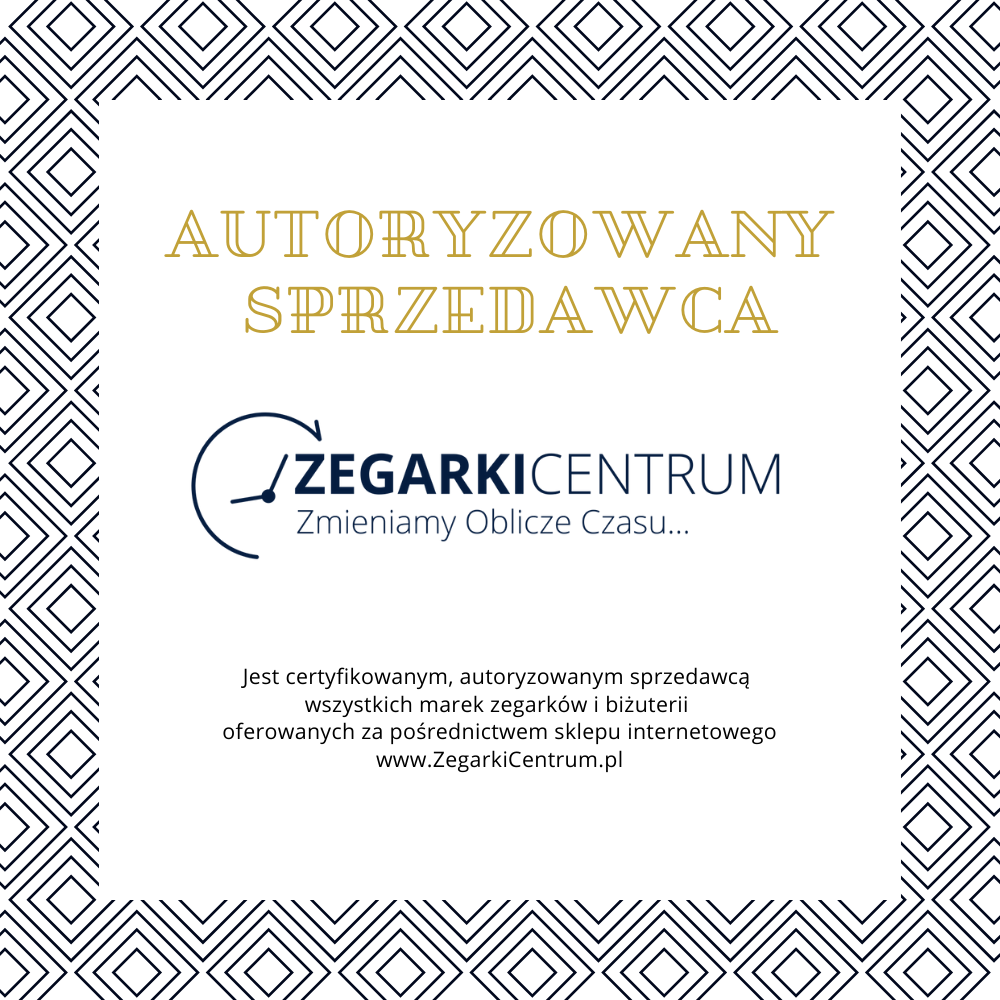 Cluse La Tétragone CL60021
| | |
| --- | --- |
| Dostępność: | Dostępny |
| Wysyłka | Na zamówienie – do 3 dni |
Nasza cena:
553,00 zł
-15%
Cena w sklepie stacjonarnym: 650,00 zł

Bezpłatna dostawa i zwrot
Zegarek Cluse La Tétragone damski CL60021


Koperta - stal koloru różowo-złotego.
Tarcza - biała, analogowa.
Pasek - skóra koloru czerwonego - imitacja skóry jaszczurki.


Najważniejsze cechy i funkcje zegarka

Gwarancja: 2 lata - Okres ochrony udzielanej przez producenta przypisany oryginalnym produktom. Oznacza, że w przypadku pojawienia się usterki nie wynikającej z winy użytkownika, w ciągu 2 lat klient ma prawo do złożenia reklamacji w autoryzowanym serwisie producenta.
Kształt koperty: Prostokątna / kwadratowa - Co raz bardziej popularny kształt, który spotykamy głównie w modelach eleganckich i casualowych.
Materiał wykonania: Stal szlachetna - stal szlachetna antyalergiczna (316l) - inaczej nazywana stalą chirurgiczną to najczęściej używany przy produkcji zegarków materiał. Dzięki swoim właściwościom antyalergicznym opartym na znikomej wręcz zawartości niklu uczulać może zaledwie 5% alergików. Dzięki temu, że nie rdzewieje i nie zmienia koloru, zapewnia wysoki komfort użytkowania na długie lata
Mechanizm: Kwarcowy (zasilany baterią) - Najpopularniejszy rodzaj mechanizmu, jego siłę napędową stanowi bateria. Margines błędu waha się między -15/+21 sekund w skali miesiąca.
Pasek/Bransoleta: Pasek skórzany - Wykonany z naturalnej, miękkiej skóry, która idealnie układa się na nadgarstku. Dzięki odpowiedniemu wyprofilowaniu przylega do ręki jednocześnie utrzymując kopertę w stabilnej pozycji. Standardowa żywotność paska wynosi 6-9 miesięcy, jednak dla zapewnienia długowieczności można stosować specjalne kosmetyki poprawiające jego wygląd.
Płeć: Damski - Zegarek przeznaczony dla kobiet. Łączący w sobie cechy, które uwielbia płeć piękna – doskonały design jak i niezawodność. Sprawdzi się jako dodatek do strojów na różne okazje i podkreśli charakter właścicielki.
Pozłacany: w kolorze różowego złota - Pokryty trwałą warstwą w kolorze różowego złota. Nadaje czasomierzowi dodatkowych atutów wizualnych i wzmacnia go na wypadek zarysowań.
Styl zegarka: Fashion - Inaczej nazywany modowym. Pochodzi z oferty producenta doskonale znanego w świecie mody. Jego podstawową zaletą jest oparty na obowiązujących trendach design, który sprawia, że obok tego czasomierza nie można przejść obojętnie.
Szkło: Mineralne - Rodzaj szkła, który jest najczęściej spotykany przy produkcji czasomierzy. Posiada 4/10 punktów w skali Mohsa. Znacznie mniej odporny na zarysowania niż odpowiednik wykonany z szafiru, jednakże jeśli chodzi o podatność na stłuczenia, oceniany lepiej niż szkło z korundu.
Wodoodporność: 30m (odporność na zachlapania) - Wg tej klasy wodoodporności zegarek jest odporny na zachlapania. Należy jednak unikać większego kontaktu z wodą, aby nie uszkodzić czasomierza.


Kolor naniesiony metodą PVD/IP - próżniowe nakładanie koloru, charakteryzuje się bardzo wysoką trwałością. Nie uczula i nie wywołuje podrażnień skóry oraz alergii. Trwałość warstwy to ok 10 lat.


Zobacz wszystkie produkty z kategorii: Cluse

Dane techniczne:

| | |
| --- | --- |
| Gwarancja | 2 lata |
| Kształt koperty | Prostokątna / kwadratowa |
| Materiał wykonania | Stal szlachetna |
| Mechanizm | Kwarcowy (zasilany baterią) |
| Pasek/Bransoleta | Pasek skórzany |
| Płeć | Damski |
| Pozłacany | w kolorze różowego złota |
| Średnica koperty | 29mm |
| Styl zegarka | Fashion |
| Szkło | Mineralne |
| Tarcza | Jasna |
| Wodoodporność | 30m (odporność na zachlapania) |
U nas nie płacisz za dostawę i zwrot na terenie Polski!
Niezależnie od formy płatności jaką wybierzesz, nie musisz martwić się o dodatkowe koszta związane z wysyłką. Ty de