Zegarki Fossil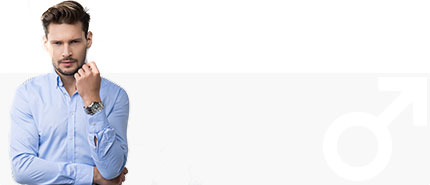 Fossil męskie
zobacz wszystkie
zobacz wszystkie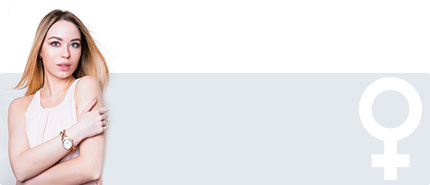 Fossil Damskie
zobacz wszystkie
zobacz wszystkie
Choć w wolnym tłumaczeniu "fossil" oznacza skamielinę, w rzeczywistości marka ta z prehistorią nie ma nic wspólnego. To połączenie wiecznie modnego stylu retro z nowoczesnymi technologiami i wzorcami, które od lat kradną serca fanów światowej mody. Amerykańskie zegarki Fossil są bowiem kwintesencją dobrego stylu w przystępnej cenie. Ich design opiera się na wspomnianej modzie retro, która uchodzi za styl "ever greeen", czyli taki, który nie przeminie i zawsze w mniejszym lub większym stopniu będzie nam towarzyszył, połączonej z możliwościami jakie dają najnowsze rozwiązania technologiczne. Ogromną pasję i zamiłowanie do mody widać w każdym projekcie tego producenta.
Jakie modele znajdziemy w kolekcjach zegarów Fossil?
Występujące w kilkunastu kolekcjach chronometry Fossil zawsze tworzone są w więcej niż jednej wersji kolorystycznej, co pozwala klientowi znaleźć taką opcję, która spełni w 100% jego oczekiwania. Znaleźć możemy modele w kolorze stalowym, a także pokryte warstwą pozłacania jonowego o odcieniu żółtego i różowego złota. Nie sposób pominąć kilku a nawet kilkunastu wersji modeli m.in. z  linii Georgia, które występują w szerokiej gamie odcieni skórzanych pasków. Fossil dba o to, aby każdy mógł znaleźć w ich ofercie coś dla siebie, dlatego zabieg intensywnego różnicowania oferowanych kolekcji stosuje zarówno w przypadku modeli damskich jak i męskich, a dotyczy ono nie tylko kwestii wizualnych, ale i technicznych. Na rynku obecne są nie tylko kwarcowe zegarki Fossil, ale i stopniowo wprowadzane zegarki automatyczne i smartwatche sygnowane logo tego producenta.
Historia marki Fossil
Początki marki Fossil datuje się na rok 1984, kiedy to jej twórca - mający greckie korzenie Tom Kartsotis, rozpoczął produkcję akcesoriów i dodatków, który miały urozmaicić w interesujący sposób damskie i męskie stylizacje. Sukces przyszedł szybciej niż sam twórca się tego spodziewał, a niewielki butik ulokowany w stanie Texas zmienił się w potężną fabrykę i sieć dystrybucyjną, która wkrótce zalała swoimi produktami cały świat. Marka Fossil jest obecnie jednym z największych producentów dodatków modowych. W swojej ofercie posiada zegarki, biżuterię, a także torby, portfele, paski czy okulary. Wszystkie produktu nawiązują do wiecznie modnego stylu retro połączonego z najnowszymi trendami.
Fossil stawia na EKO
W zegarkach Fossil widoczna jest także inspiracja stylem eko, który opiera się w dużej mierze na odcieniach nawiązujących do sił natury - brąz, beż, zieleń czy biel. Od pewnego czasu marka ta stanowi część ogromnego konsorcjum Fossil Group, które skupia produkcję zegarków największych firm świata mody jak Michael Kors, Emporio Armani, Marc Jacobs, DKNY, Diesel czy Skagen. Współpraca ta owocuje wypuszczaniem na rynek kolejnych czasomierzy i biżuterii, które cieszą się ogromnym uznaniem i wysoką jakością. Od 2013 r. stopniowo wprowadzane na rynek są również modele automatyczne i swiss made, a w ostatnim czasie także smartwatche, które mimo krótkiego stażu, zdążyły podbić serca klientów na całym świecie, a my idąc na przeciw Państwa oczekiwaniom staramy się, aby w naszym sklepie z zegarkami Fossil ich wybór i dostępność były jak największe.
Serwis zegarków Fossil
Uwaga! Szukasz autoryzowanego serwisu dla Twojego zegarka? Kliknij --> tutaj i znajdź kontakt do serwisu zegarków jakiego potrzebujesz.
Trwa filtrowanie...
Czy wiesz, że w naszym sklepie jest ponad 30 000 zegarków?
Jest z czego wybierać :)