Najpopularniejsze firmy zegarków damskich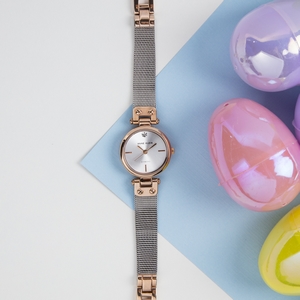 Najpopularniejsze firmy zegarków damskich
Przeglądając marki zegarków, znajdziemy wiele tych, specjalizujących się w produkcji damskich czasomierzy. Wiadomo, kobieta wraz ze swoją skomplikowaną osobowością jest wyjątkowym odbiorcą. Wymagające, co nie znaczy, że o wyszukanych preferencjach. Eleganckie, ale lubiące aktywny styl życia. Nowoczesne, ale z nostalgią do tradycji i przeszłości. Tak jak zmienna jest kobieta tak różnorodne są trendy w produkcji zegarków. Na rynku roi się od propozycji rożnych stylów. Zapewniamy, że każda Pani znajdzie w ofercie naszego sklepu odpowiedni dla siebie produkt.
Firmy zegarków wychodzą naprzeciw najśmielszym oczekiwaniom klientek i proponują zegarki w każdym stylu, w wielu formach i rozmiarach. Wyjątkowe damskie zegarki, proponują przede wszystkim producenci fashion. Te dostosowują wzornictwo do panujących trendów w modzie odzieżowej, co ułatwia kobietom kompletować oszałamiające stylizacje i czuć się zawsze wyjątkowo. Markami z długoletnią tradycją są amerykańskie Caravelle oraz Anne Klein. Te dwie metki zainicjowały zupełnie nowe spojrzenie na damskie czasomierze. Dotychczas tradycyjnie, pełniące funkcję wskazywania czasu, oto stają się produktami ozdobnymi, niezastąpionym elementem outfitu.
Caravelle to marka – córka uznanej i bardzo wysokiej jakości producenta zegarków Bulova. Bazując na wieloletnim doświadczeniu, tradycyjny producent zaproponował prekursorski projekt wdrożenia na rynek zegarków o nowoczesnym designie skierowanych do modnych Amerykanek. Z czasem marka Caravelle zyskała szerszy zasięg i dzisiaj noszona i doceniana jest prawdopodobnie na wszystkich kontynentach.
Anne Klien to osobistość – dom mody, który spod swoich skrzydeł wypościł innych wspaniałych, rozpoznawalnych na całym świecie projektantów. W zespole zaistniał Michael Kors, a po śmierci założycielki, jej stanowisko objęła Donna Karan. Doświadczenie, które zdobyli, z czasem pozwoliło im na rozwinięcie własnej działalności i dzisiaj projekty zegarków Michael Kors oraz DKNY podbijają światowe rynki. Aktualnie są to bogato zdobione, zdecydowane produkty, obok których trudno przejść obojętnie.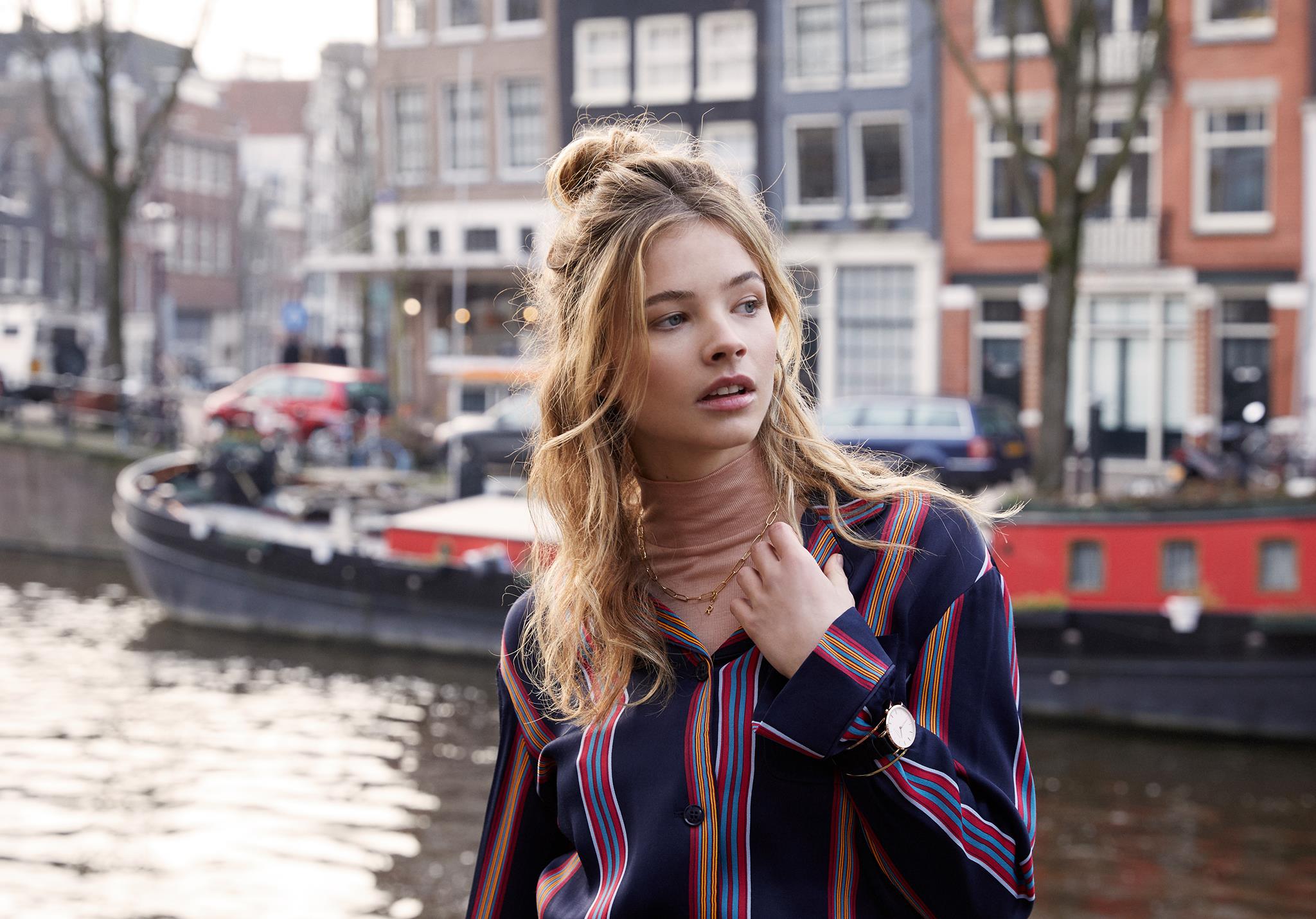 W kontrze do wyraźnych, rzucających się w oczy i nowoczesnych propozycji amerykańskich domów mody stają europejskie marki. Zegarki rodem ze Starego Lądu są zdecydowanie bardziej klasyczne, można rzec – skromniejsze. Kilka miesięcy temu, z bardzo dobrym przyjęciem polskiej klienteli, została wprowadzona marka Rosefield. Łudząco podobne zegarki do tych z logo Cluse, występują w różnych odsłonach. Szeroka gama kolorystyczna pasków i dostępność łatwo wymiennych bransolet to wielki plus tych zegarków. Dla urozmaicenia prostego wzornictwa, obaj producenci -notabene bracia, stosują w zegarkach  różnorodne tarcze np. z masy perłowej, czy marmuru, nadając kopertom różną wielkość i łącząc je z modnymi barwami.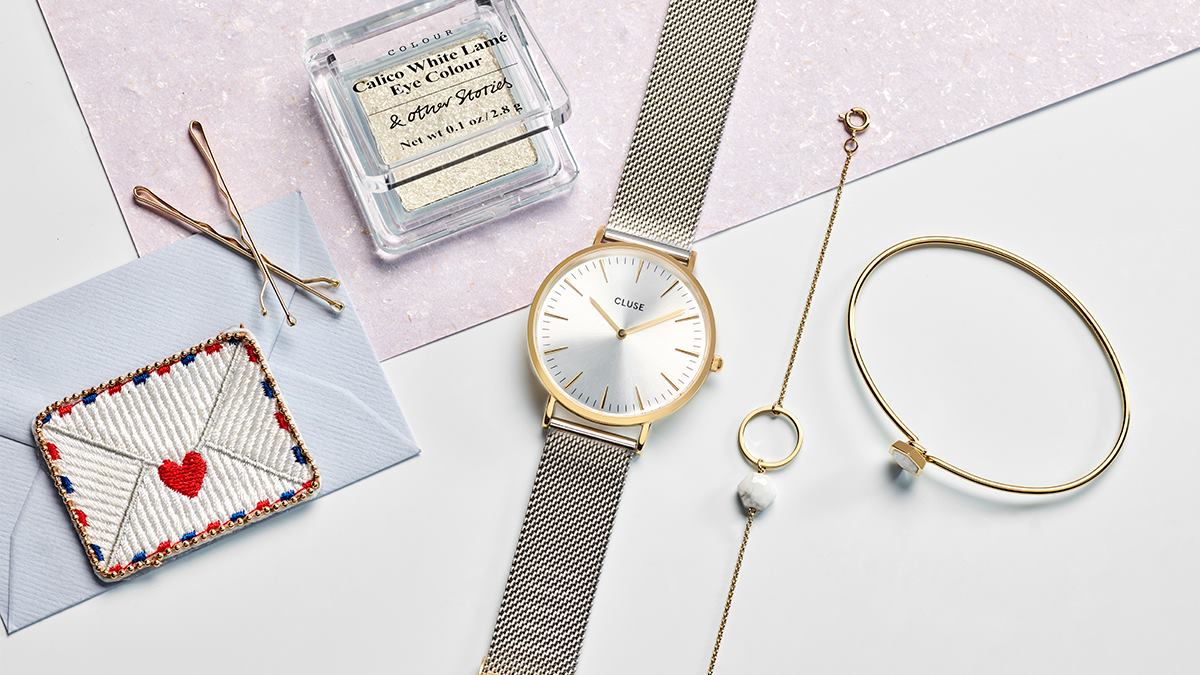 Firmy produkujące zegarki damskie
Firmy produkujące zegarki damskie są otwarte na zmiany w świecie mody i wiernie im dotrzymują kroku. W ofercie tych marek każda kobieta znajdzie produkt dla siebie, który będzie podkreślał jej wyjątkowy styl i osobowość, stanowiąc dopełnienie modnego looku.