Jak kupić oryginał?
Co wyróżnia nas, autoryzowanych sprzedawców?
Jako, że rynek zegarków, jako dóbr luksusowych naszpikowany jest mnóstwem podróbek rozprowadzanych przez nieautoryzowanych sprzedawców, przedstawiamy listę wskaźników, które pozwolą Państwu odróżnić autoryzowanego sprzedawcę od innych, a tym samym zabezpieczyć swoje pieniądze przed nietrafioną inwestycją w nieoryginalny produkt:
Jak kupić zegarek oryginalny? 
oryginalne zdjęcia
tylko autoryzowany sprzedawca ma prawo posługiwać się pierwszym oryginalnym zdjęciem udostępnionym przez producenta
oryginalne logo marki
firmy nieautoryzowane nie mają prawa posługiwać się oryginalnym logo producenta. Zamiast tego zamiast loga występuje napis zwykłą czcionką lub logo bardzo zbliżonym lecz odbiegającym od oryginału
autoryzowany sklep
określenie zarezerwowane tylko dla sprawdzonych sprzedawców, współpracujących bezpośrednio z producentem lub legalnym importerem. Sklepy, sprzedające oryginalne zegarki, pochodzące bezpośrednio od producenta lub legalnego importera mają prawo używać tego stwierdzenia zamieszczając je w swojej nazwie lub logo.
gwarancja producenta
jedynie autoryzowani sprzedawcy udzielają Państwu gwarancji zgodnej z ustaleniami producenta. Gwarancja ta jest zazwyczaj 2-letnia jednakże bywa również 3, 4, 6-letnia a nawet dożywotnia w zależności od marki. Warto zwrócić uwagę również na fakt, iż większość producentów oferuje gwarancję międzynarodową co podkreślają i zapewniają tylko autoryzowani sprzedawcy.
umieszczenie nazwy sklepu na liście producenta
niektóre firmy autoryzują swoich sprzedawców poprzez oficjalne strony (np. Tissot.ch, który w stopce zamieszcza link do sprawdzenia autoryzacji sklepu internetowego "authorized online shop" oraz znalezienia sklepu stacjonarnego, gdzie można kupić oryginalne produkty Tissot "store locator"), lecz niestety jeszcze nie wszystkie to robią. Można również zadzwonić do importera/producenta aby potwierdzić wiarygodność firmy

Zwrócenie uwagi na powyższe kryteria pomoże w zakupie oryginalnego zegarka pochodzącego z legalnej dystrybucji z gwarancją producenta.
"Swiss made" – co to znaczy?
Zegarki, zegary i budziki produkowane w szwajcarskich manufakturach oznaczane są mianem "Swiss made" lub jego odpowiednikiem "Swiss" wraz z logo producenta lub dystrybutora.
Miano to, rozumiane jako dowód oryginalności w znaczeniu prawnym, cieszy się wysoką reputacja na całym świecie i ani globalizacja w handlu zagranicznym ani napływ nowych trendów nie zmniejszyły jego znaczenia.
Jako, że kupując zegarek szukamy najwyższej jakości i chcemy posiadać jak największą wiedzę na temat wybranego przez nas towaru, poniżej zamieszczamy szereg informacji i wskazówek, które z pewnością okażą się dla Państwa cennymi.
Swiss made na zegarkach?
"Swiss made" jako odzwierciedlenie dowodu jakości funkcjonuje od wielu lat. Łączy w sobie kwestie technicznego wykonania zegarków (precyzję, rzetelność, wodoodporność, wstrząsoodporność…) a także aspekty estetyki (elegancję i oryginalne wzornictwo). Ponadto łączy w sobie tradycję z innowacyjnością metod produkcji.
"Szwajcary" nie są jedynymi czasomierzami wysokiej jakości i wciąż muszą mierzyć się z silną konkurencją, jednakże dzięki ich unikalnej infrastrukturze oraz wysokiemu potencjałowi "know-how" jak i duchowi innowacyjności wciąż wiodą prym w świecie zegarmistrzowskim.
Tak wysoka wartość "Swiss made" wynika z konsekwencji w wysiłku wkładanym przez producentów, którzy są ściśle odpowiedzialni za znaczenie reputacji swojej i tego miana.
Marka, która rozkwitła wraz z mianem "Swiss made" nigdy nie spadła na boczny tor. Producenci, szanując to jakże wyjątkowe określenie, działają w porozumieniu zapewniającym klientom najwyższą jakość oraz pełną gwarancję.
Trudno więc dziwić się zabiegom fałszerzy, którzy wciąż starają się podszyć pod firmy z najwyższej półki. Szwajcarska Federacja Zegarka prowadzi pewnego rodzaju bój z osobami i firmami starającymi się zakłócić mir panujący wśród producentów najwyższej jakości zegarków i broni "Swiss made label". Walka ta oparta jest na regulacjach prawnych i umowach międzynarodowych oraz wielostronnej konwencji sporządzonej przez Światową Organizację Własności Intelektualnej i Światowej Organization – porozumienie TRIPS-).
Swiss made Regulacje prawne:
Szwajcaria stosuje wzmocnione instrumenty prawne zabezpieczające rodzimych producentów. Jednym z najważniejszych aktów jest ustawa o "ochronie marek i miejsce pochodzenia", przekazany w dniu 28 sierpnia 1992 r, wprowadzający wysokie kary dla fałszerzy oraz nakładający na służby celne obowiązek kontroli wszelkich towarów (zegarków) wwożonych i wywożonych ze Szwajcarii w tranzycie.
Co więcej, prawo "regulującego stosowanie nazwy" Szwajcarski "dla zegarków" określa minimalne warunki, które muszą być spełnione, aby zegarek mógł zostać opatrzony etykietą "Swiss made". Prawo to opiera się na koncepcji, zgodnie z którą Szwajcarska jakość zależy od ilości pracy, która zostala włożona w wyprodukowanie towaru na terenie Szwajcarii, niezależnie od tego czy są w nim użyte komponenty pochodzące z innych państw. Wymaga, aby takie czynności jak prace motażowe mechanizmu (silnik zegarka), dotyczące wyglądu i widoczności (pasujące do mechanizmu – cyferblat, wskazówki i inne partie tarczy czy koperty) były przeprowadzane w Szwajcarii, podobnie jak finalne testy mechanizmu. "Swiss made" oznacza także, że min 50% komponentów użytych do produkcji zegarka zostało wytworzonych w Szwajcarii.

"Genève" na zegarku

Niektóre regiony w Szwajcarii mają swoje własne "miejsce pochodzenia" etykiet. Jednym z najbardziej znanych jest "Genève", który identyfikuje najwyższej jakości zegarki wykonane w mieście i kantonie Genewy. Podobnie jak "Swiss made", etykieta ta jest bardzo popularna wśród fałszerzy.
Jak rozpoznać, czy zegarek rzeczywiście jest "Swiss made"?

Aby zegarek mógł być nazwany szwajcarskim musi:
– posiadać szwajcarski mechanizm
– być zlożony w Szwajcarii
– przejść testy kontrolne przeprowadzone w Szwajcarii.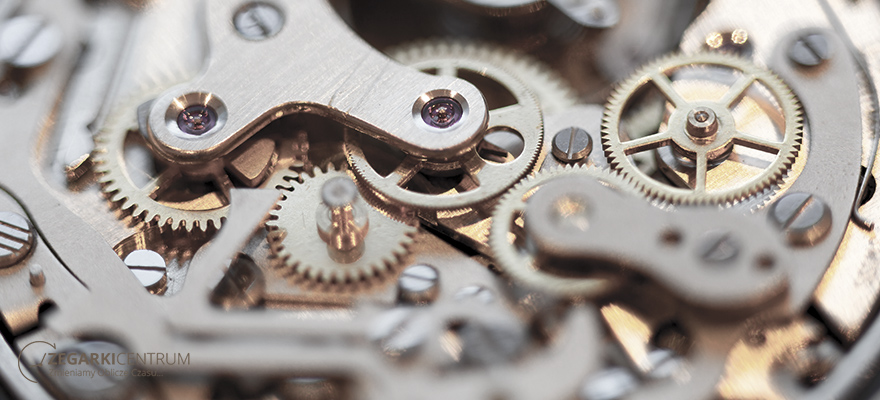 Jaki mechanizm jest uważany za szwajcarski?
Mechanizm może posiadać miano "Swiss made" jeżeli:
– został zmontowany w Szwajcarii
– został sprawdzony przez producenta w Szwajcarii
– został wytworzony z minimum 60% komponentów szwajcarskiej produkcji (nie chodzi tu o koszta produkcji)
Swiss made movement
Jeśli zegarek spełnia wszystkie warunki poza zmontowaniem na terenie Szwajcarii, poszczególne jego części mogą nosić miano "Swiss made" umieszczone na zewnątrz części oraz etykietę "Swiss made movement" umieszczone na deklu.
Pozostałe warunki używania określenia "Swiss made":
Określenie "Swiss made" nie sprowadza się jedynie do pojęcia produkcji zegarka, ale i do jego sprzedaży, reklamy, faktur, listów, dokumentów i specyfikacji handlowych.
Szczególne przypadki:
Bransoleta – "Swiss made label" może widnieć na bransoletce jeśli została ona wyprodukowana w Szwajcarii i reszta zegarka także posiada wspomniane oznaczenie. Bransoleta jest uważana za "Swiss" jeśli min 50% kosztów produkcji zostało poniesionych w Szwajarii i na elementy szwajcarskiego pochodzenia.
Futerał – jeżeli na opakowaniu bransolety widnieje napis "Swiss made" to oznacza to, że bransoleta może być w opatrzona tymże logo. Jeśli bransoleta nie spełnia warunków bycia "Swiss", futerał także nie może być tak nazwany
Koperta – jest uważana za "Swiss made" gdy: zasadnicze prace produkcyjne zostały przeprowadzone w Szwajcarii, ponad 60% kosztów produkcji (bez wartości materiału) poniesiono na działania odbyte w Szwajcarii. UWAGA! Jeśli zegarek nosi miano "Swiss case" oznacza to, że mechanizm jest obcego pochodzenia i musi być to zaznaczone także w widocznym m-scu.
Swiss Quarz – określenie nielegalnie używane najczęściej przez zagranicznych producentów próbujących przekonać, że kwarcowy mechanizm, użyty w ich zegarkach produkcji nie szwajcarskiej nosi miano "Swiss made". Takie zagranie jest uważane za nielegalne, gdyż wprowadza klienta w błąd podsuwając przekonanie, iż zegarek jako całość może nosić miano "Swiss".
Swiss parts – umieszczone jedynie wewnątrz zegarka, najczęściej na poszczególnych elementach mechanizmu określenie mówiące o tym, które komponenty zostały wytworzone w Szwajcarii. Uwaga! "Swiss parts" nie może nigdy widnieć na zewnątrz zegarka.
Tematy, które mogą Ciebie zainteresować 
Marki zegarków Swiss made, które znajdziesz w naszym sklepie- z gwarancją oryginalności 🙂
Atlantic Calvin Klein Certina Frederique Constant Longines Maurice Lacroix Swatch Tissot Doxa Roamer