Zegarki Bering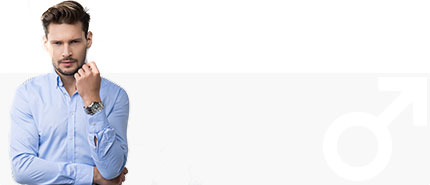 Bering męskie
zobacz wszystkie
zobacz wszystkie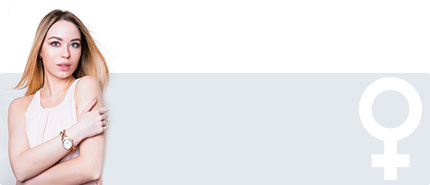 Bering Damskie
zobacz wszystkie
zobacz wszystkie
Zegarki i biżuteria Bering to kwintesencja minimalizmu i prostoty. Inspiracją projektów jest zimno i surowość Arktyki. Szalenie popularny skandynawski styl został urzeczywistniony w dziedzinie jubilerstwa i zegarmistrzostwa. Styl, jaki prezentują zegarki Bering charakteryzuje elegancja i wyniosłość zamknięta w opływowych kształtach. Wysokiej jakości elementy; stal szlachetna antyalergiczna 316l, tytan, ceramika High-Tech i szafirowe szkła wyjątkowo odporne na zarysowania zapewniają, że czas nie zadziała na ich niekorzyść.
Charakter modeli
Różnorodność projektów pozwala na znalezienie perfekcyjnego modelu i dopasowania go do indywidualnych potrzeb zarówno Pań jak i Panów. Kobiece modele charakteryzują subtelne koperty, na których podobnie jak na analogowych tarczach często stosowane są zdobienia kryształkami Svarowskiego. Paski wykonane z wysokiej jakości skóry lub modne meshowe bransolety idealnie układają się na ręku. Kolekcja Ceramic oferuje zegarki z elementami ceramicznymi, często utrzymanymi w kolorystyce biało-srebrnej krainy. Panowie mają do dyspozycji szeroki wybór zegarków nie tylko linii Classic, ale również z funkcjami Solar czy Radio Controlled. Tytanowe zegarki zapewniają komfort użytkowania ze względu na ich lekkość oraz antyalergiczność, a ich popularność sprawia, że w naszym sklepie z zegarkami Bering można znaleźć ich szeroką gamę.
Firma Bering dba o środowisko!
Bering dbając o najmniejsze szczegóły i zamiłowanie do ochrony środowiska stosuje szklane opakowania do swoich produktów. Urocze słoiczki z przydymionego szkła mogą stanowić również gustowny bibelot.
Zegarki Bering to wyjątkowe produkty dla osób o dobrym smaku, chcących czerpać przyjemność z każdego spojrzenia na zegarek. Uniwersalne wzornictwo nie znudzi się przez lata użytkowania, a doskonałe wykonanie zapewni bezawaryjność.
Historia marki Bering
Marka Bering istnieje na rynku od 2008 roku, jednak sama historia rozpoczyna się o wiele wcześniej. Piękno Arktyki zafascynowało Rene Kaerskova – podróżnika i biznesmena z duńskim paszportem do stworzenia biznesu nawiązującego do jej charakterystyki. Inspiracją do wzornictwa zegarków i biżuterii stała się czysta, surowa i krystaliczna przestrzeń kontynentu, natomiast jej nazwa pochodzi od nazwiska XVIII wiecznego żeglarza. Vitus Jonassen Bering niegdyś przepływał otaczające Arktykę wody i miał znaczny udział w odkryciach na północnym Pacyfiku.
Zegarki inspirowane naturą
Wizja stworzenia produktów inspirowanych naturą spotkała się z poparciem partnerów biznesowych i tak powstała marka Bering, która w przyszłości stała się jednym z flagowych produktów Danii. Wpływ zimnej krainy jest niezwykle zauważalny we wzornictwie marki. Łączenie różnych materiałów takich jak stal, ceramika, tytan i szkło urozmaica surowy i zimny profil jakim cechują się zegarki Bering. Przy współpracy z projektantem Max Rene powstała kolekcja, która prezentuje zupełnie nowe, spersonalizowane podejście do zegarków. Samodzielnie zmieniane paski w różnych kolorach, gwarantują zabawę modą oraz jej użyteczność w różnych warunkach.
Krótka historia marki Bering
Pomimo krótkiej historii, marka Bering zdobyła wielu klientów na całym świecie i uznanie komisji konkursów designerskich i zegarmistrzowskich.
Serwis Bering
Uwaga! Szukasz autoryzowanego serwisu dla Twojego zegarka? Kliknij --> tutaj i znajdź kontakt do serwisu zegarków jakiego potrzebujesz.
Trwa filtrowanie...
Czy wiesz, że w naszym sklepie jest ponad 30 000 zegarków?
Jest z czego wybierać :)