Kolorowe zegarki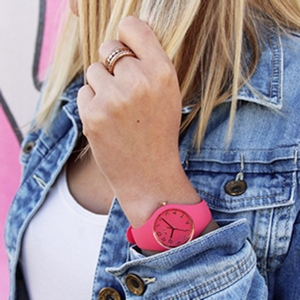 Kolorowe zegarki
Otwórz się na wiosnę! Powitaj kolorowe zegarki i zmień swoją stylizację tak, aby nadać jej ciepła i polotu. Jakie modele o wyrazistych barwach będą modne w tym sezonie? Sprawdźmy!
Kolorowe zegarki dla niej
Kobiety kochają modę, a moda kocha kobiety. Z tej właśnie przyczyny otwierają się na nowe pomysły, wprowadzając na rynek produkty o sprawdzonym stylu, jak również takie, które stanowią swoistą awangardę i rzecz dotąd wręcz niespotykaną lub będącą rzadkością. W świecie zegarków, gdzie mimo silnych wpływów mody, wciąż króluje klasyka i umiarkowanie biżuteryjny styl, przeważają stonowane odcienie i wzory. Najbardziej popularnym odcieniem jest obecnie różowe złoto i to już uznawane jest za przełom względem brylujących przez lata modeli w odcieniu stali czy żółtego złota.
To, że klasyczne modele przeważają w niniejszym rozrachunku, nie oznacza jednak, że nie ma od nich odstępstw. Wręcz przeciwnie są! I to całkiem liczne, a wraz z nadejściem wiosny ilość takich modeli, zdecydowanie rośnie.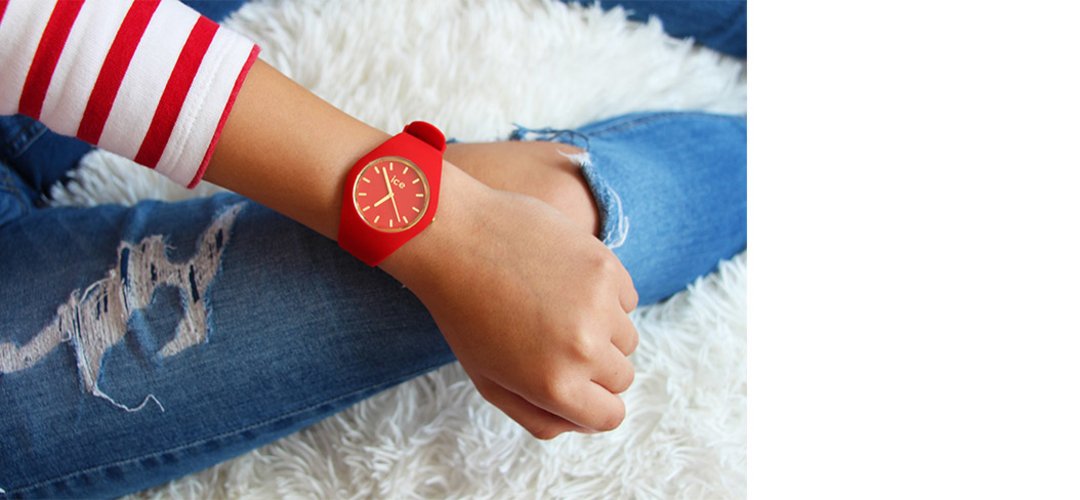 Kolorowe zegarki dla kobiet – Nowości 2019
Kiedy przeglądamy katalogi firm zegarmistrzowskich okazuje się, że na wiosnę 2019 przygotowali oni całkiem duży wachlarz czasomierzy o wyrazistych barwach. Co najbardziej zwróciło naszą uwagę?
Skagen Aaren damskie
To jedna z ciekawszych propozycji jaką znaleźć możemy obecnie na rynku. Minimalistyczny design przełamany został ciekawą kolorystyką. Widzimy tu model w kolorze intensywnej czerwieni, pomarańczy, ciemnym niebieskim czy jasnym szarym. Warianty te trafiają w gusta kobiet lubiących wyróżniać się wyrazistym dodatkiem. Pomagają przełamać stonowane stylizacje oraz w modny sposób dopełnić takie stylizacje jak chociażby must have tego sezonu jakim jest bluzka w cienkie paski. Ważnym aspektem, który obok designu stanowi plus, jest wysoki komfort użytkowania tych modeli, który wynika z wysokiej klasy lekkich materiałów antyalergicznych.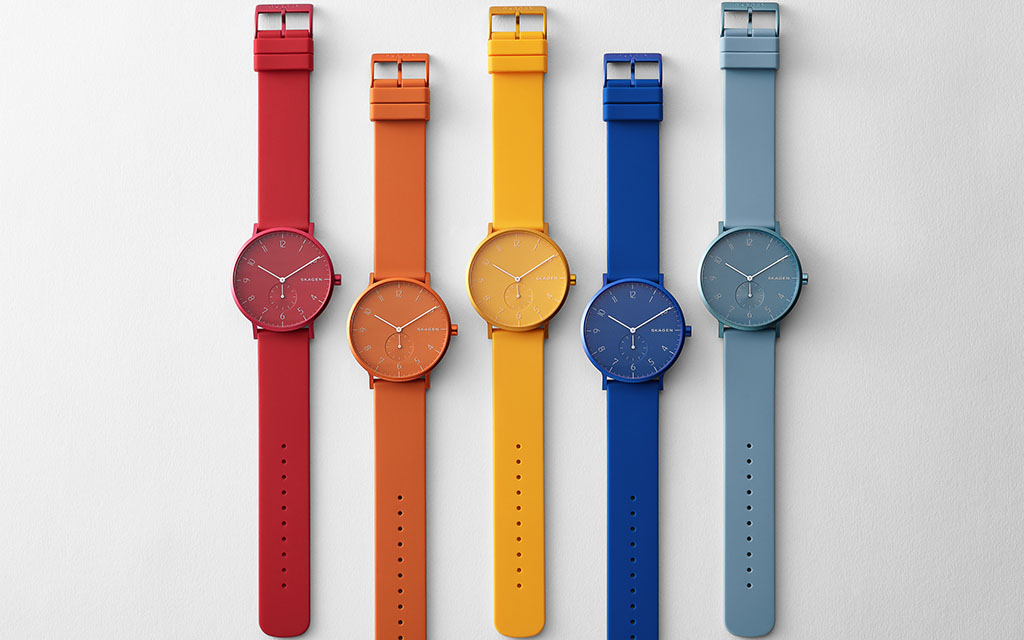 Kolorowe modele Ice Watch
Ice Flower i Ice Glam Colour to linie, które wraz z nadejściem wiosny na dobre wkraczają do świata zegarków, ale i mody. Opierając się na znanym już designie charakterystycznym dla tego producenta, wprowadzają nowe elementy wzornictwa, które nadają nie lada świeżości. Ice flower to delikatne, kobiece modele w pastelowych odcieniach, których tarcze zdobi motyw kwiatowy. Są delikatne, a z drugiej strony efektowne przez co sprawdzają się jako dodatki do strojów na różne okazje. Ice Glam Colour to natomiast nowa odsłona topowej kolekcji tego producenta. Wyraziste koperty, tarcze i paski przyciągają wzrok. Nadają energii i mocy. Sprawiają, że każdy, pozornie prosty look, dostaje przysłowiowego pazura!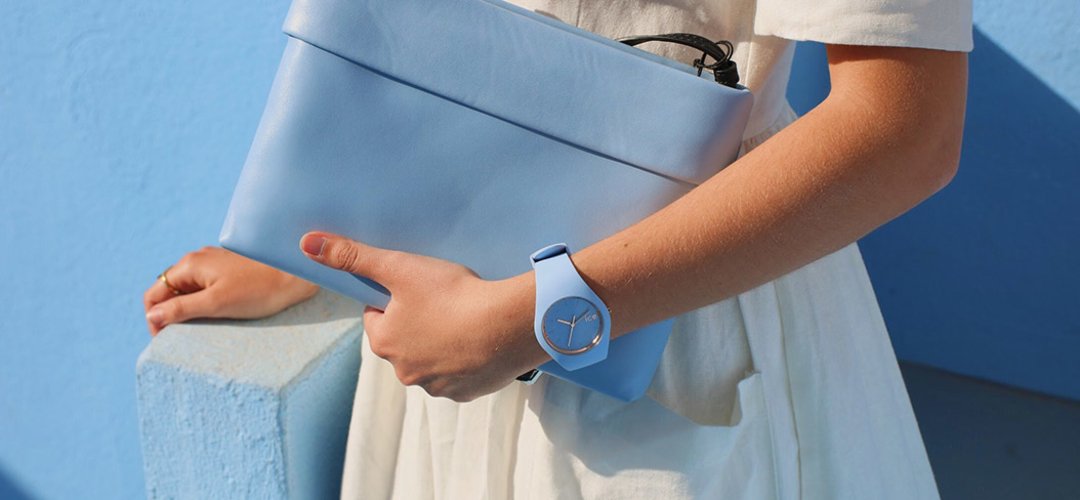 Kolorowe zegarki damskie marki Lacoste
Lacoste to marka modeli sportowo-casualowych, których uniwersalny charakter jest doskonale znany. W parze z ciekawym wzornictwem idzie bogata kolorystyka opiewająca o wszystkie odcienie tęczy. Widzimy tu zegarki białe, czerwone, różowe, niebieskie, cieniowane i wzorzyste, gładkie i cętkowane. Dosłownie wszystkie jakie tylko chcesz. A każdy z nich sygnowany logo aligatora, które znane jest na całym świecie. Wkraczając w wiosenne ciepło, warto zainwestować w te modele. Zegarki te z całą pewnością ożywią Twoje stylizacje i sprawią, że zdecydowanie wyróżnisz się na tle innych modnym, funkcjonalnym gadżetem.