Zegarki Timex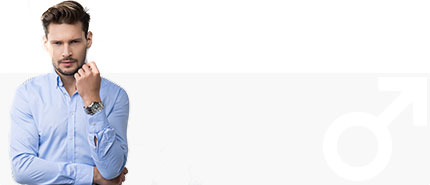 Timex męskie
zobacz wszystkie
zobacz wszystkie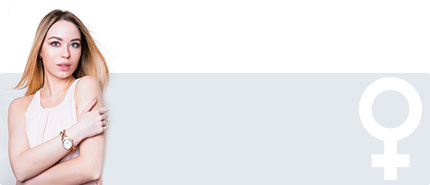 Timex Damskie
zobacz wszystkie
zobacz wszystkie
Zegarki Timex to od wielu lat jedne z najpopularniejszych czasomierzy dostępnych na rynku. Ich sukces tkwi w doskonałym połączeniu przystępnej ceny i wysokiej jakości, które idą w parze z nietuzinkowym designem. To właśnie ta kompilacja sprawia, że Klienci tak chętnie wybierają modele sygnowane logo tego amerykańskiego producenta. Szeroka gama wzorów i kolorów sprawia, że każdy z pewnością znajdzie wśród zegarków Timex idealną opcję dla siebie. Kolekcje takie jak Peyton czy Classic z powodzeniem zastępują klasyczną biżuterię, balansujące na granicy sportowej elegancji linie Kaleidoscope, Fairfield, Easy Reader czy Weekender stanowią doskonałe urozmaicenie strojów na co dzień. Sportowe linie Expedition, Marathon, Metropolitan czy Ironman spełniają oczekiwania zapalonych miłośników sportu jak i tych, którzy od czasu do czasu planują wyjście na jogging czy siłownie. Jak widać, zegarki Timex to zbiór różnorodnych modeli - casualowych, klasycznych, a także dziecięcych i sportowych, które przyciągają uwagę swoim designem. Wzornictwo to nawiązuje do obowiązujących trendów, łącząc nowoczesność z ponadczasowym duchem klasyki i tradycji. Wysoka jakość materiałów użytych do produkcji zapewnia wysoki komfort użytkowania, a tym samym daje Klientom gwarancję satysfakcji z dokonanego zakupu. Wśród nich znajdziemy antyalergiczną stal szlachetną, miękką, wysokogatunkową skórę, czy trwałe tworzywo sztuczne i pasek kauczukowy. Wśród zdobień charakterystycznych dla modeli damskich nie sposób przegapić kryształów Swarovskiego, masy perłowej a nawet diamentów. Panowie natomiast na pewno nie pogardzą dotykowym szkłem czy bogatą funkcjonalnością modeli sportowych, które na dobre zagoszczą w życiu aktywnego mężczyzny.
Historia marki Timex
Historia Timex to przeszło 150 lat tradycji, która narodziła się w niewielkiej miejscowości Naugatuck Valley, którą Amerykanie zwykli nazywać "Szwajcarią Ameryki". To właśnie tam, w  1854 r. powstało Waterburry Watch -  firma, która wprowadziła na rynek pierwszy, niskobudżetowy zegarek Timex kieszonkowy. Przez kolejne lata firma rozwijała się, a w sprzedaży pojawiały się kolejne modele czasomierzy, które zdobiły ręce mieszkańców USA. Dzięki licencji Walta Disneya Waterberry zdobył popularność jako firma produkująca zegarki zdobione motywami najpopularniejszych kreskówek - Myszki Mickey. Przemianowanie firmy na US Time Company nastąpiło podczas II Wojny Światowej, czemu towarzyszyło wyprodukowanie nowych modeli pod nazwą Timex, która dziś jest oficjalnym mianem przedsiębiorstwa. W wyniku kryzysu lat 70-tych, którym objęta została praktycznie cała branża zegarmistrzowska, firma nawiązała współpracę z innymi producentami przerzucając się częściowo na produkcję m.in. komputerów. Obecnie marka Timex zajmuje się produkcją modeli naręcznych, których design, cena i funkcjonalność podbijają serca Klientów na całym świecie. Zegarki Timex sportowe, casualowe, jak i eleganckie a nawet dziecięce zdobią nadgarstki kobiet, mężczyzn i dzieci zamieszkujących wszystkie kontynenty i nic nie zapowiada spadku popularności marki.
Uwaga! Szukasz autoryzowanego serwisu dla Twojego zegarka? Kliknij --> tutaj i znajdź kontakt do serwisu zegarków jakiego potrzebujesz.
Trwa filtrowanie...
Czy wiesz, że w naszym sklepie jest ponad 30 000 zegarków?
Jest z czego wybierać :)