Walentynki-zegarek dla Niej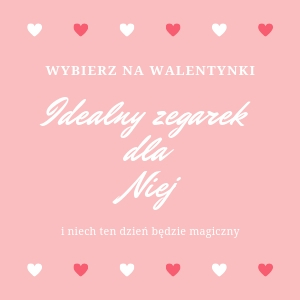 Masz już dość dawania kwiatów? Znudziły Cie wyjścia do kina na kolejną polską komedię romantyczną, która i tak ma 5,7 na Filwebie? Chcesz w końcu dać Jej coś wyjątkowego, co zostanie z nią na lata, a nie trafi do lamusa? Koniecznie przeczytaj ten tekst – mamy dla Ciebie propozycje zegarków na walentynki!
Walentynki-zegarek dla Niej
Nie wiadomo dlaczego utarło się, że na walentynki wystarczy kupić czekoladki, kwiatki, albo bilety do kina. Cóż, oczywiście można iść tą drogą, ale wówczas łatwo trafić na mur. Kwiaty? "Nie wiesz, że mam alergie na tulipany (z Biedronki)", czekoladki? "Nie wiesz, że jestem na diecie? (od wczoraj)" Kino – od razu możesz wyobrazić sobie siebie jak stoisz w wielometrowej kolejce razem z dziesiątkami innych "szczęśliwców", którzy za chwilę dowiedzą się, że "Pech to nie grzech" albo "Jak się pozbyć cellulitu".
Czy święto zakochanych naprawdę musi tak wyglądać? Nie. Nie musi. Są sposoby na to, żeby ten dzień rzeczywiście wyglądał jak z bajki, a to dzięki upominkom, które sprawią, że Twoja Ukochana będzie prawdziwie szczęśliwa, a Ty razem z nią. Do takich upominków zaliczają się zegarki. Ekskluzywne, modne, wyjątkowe. Takie, o jakich marzy każda kobieta. Może więc czas najwyższy przestać wydawać krocie na kolacje spędzone w zatłoczonej sali czy na kosztujące kosmiczne kwoty róże w pudełkach i postawić na sprawdzony prezent, który Wam obojgu da satysfakcję.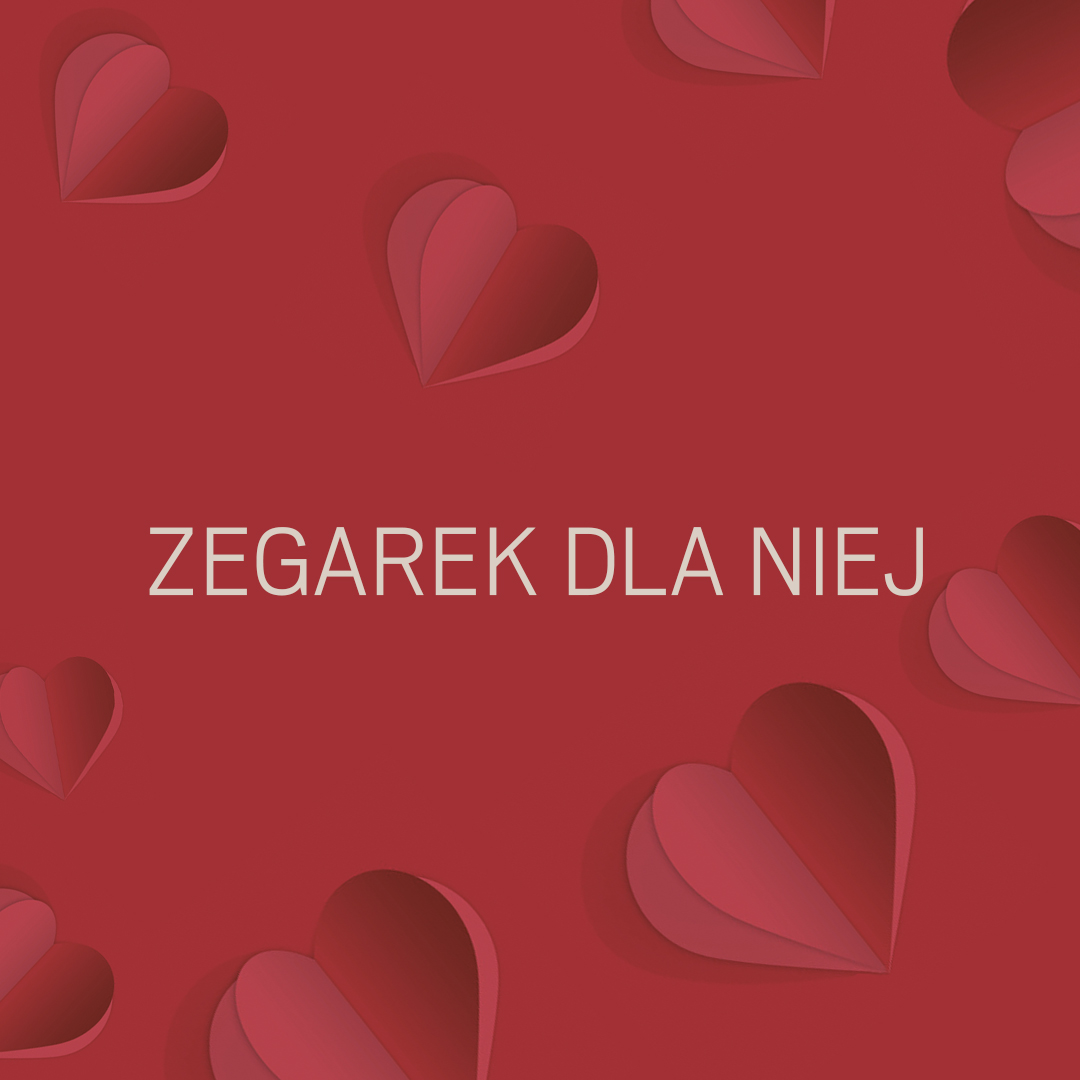 Jaki zegarek na walentynki wybrać dla Ukochanej?
Wybór idealnego zegarka na Walentynki może nie wydawać się prosty, ponieważ wzorów jest naprawdę dużo, jednakże istnieje pewien schemat, który pozwala nam znaleźć taki model, który bezsprzecznie nadaje się na prezent doskonały właśnie dla naszej wybranki.
Przede wszystkim, musisz zaobserwować co lubi i jak się ubiera i zestawić to z tym, co jest modne. Trudne? eee, wydaje Ci się! Za chwilę pokażę Ci kilka naszych propozycji z wyszczególnieniem, dla kogo byłyby one idealne.
Zegarek na walentynki na pasku
Praktyczny, a jednocześnie wyjątkowy. Wygodny w użytkowaniu. Łatwo dopasować go do obwodu nadgarstka, gdyż zapina się go stosownie do ręki, bez konieczności ingerowania w jego strukturę. Komfortowy zarówno latem jak i zimą. Ten typ czasomierza z pewnością znalazłby miejsce w kolekcji kobiety praktycznej, która lubi mieć jeden dodatek na różne okazje i nie chce tracić czasu na zastanawianie się, czy dany gadżet pasuje jej akurat do tej stylizacji. Oczywiście zegarki na pasku, które nadadzą się na walentynki, są różne i w sumie każdy dopasować można do jakieś kobiety, jednakże mamy dla Was 2 typy modeli, które są dla nas pewnikami w kategorii "udany prezent walentynkowy dla niej".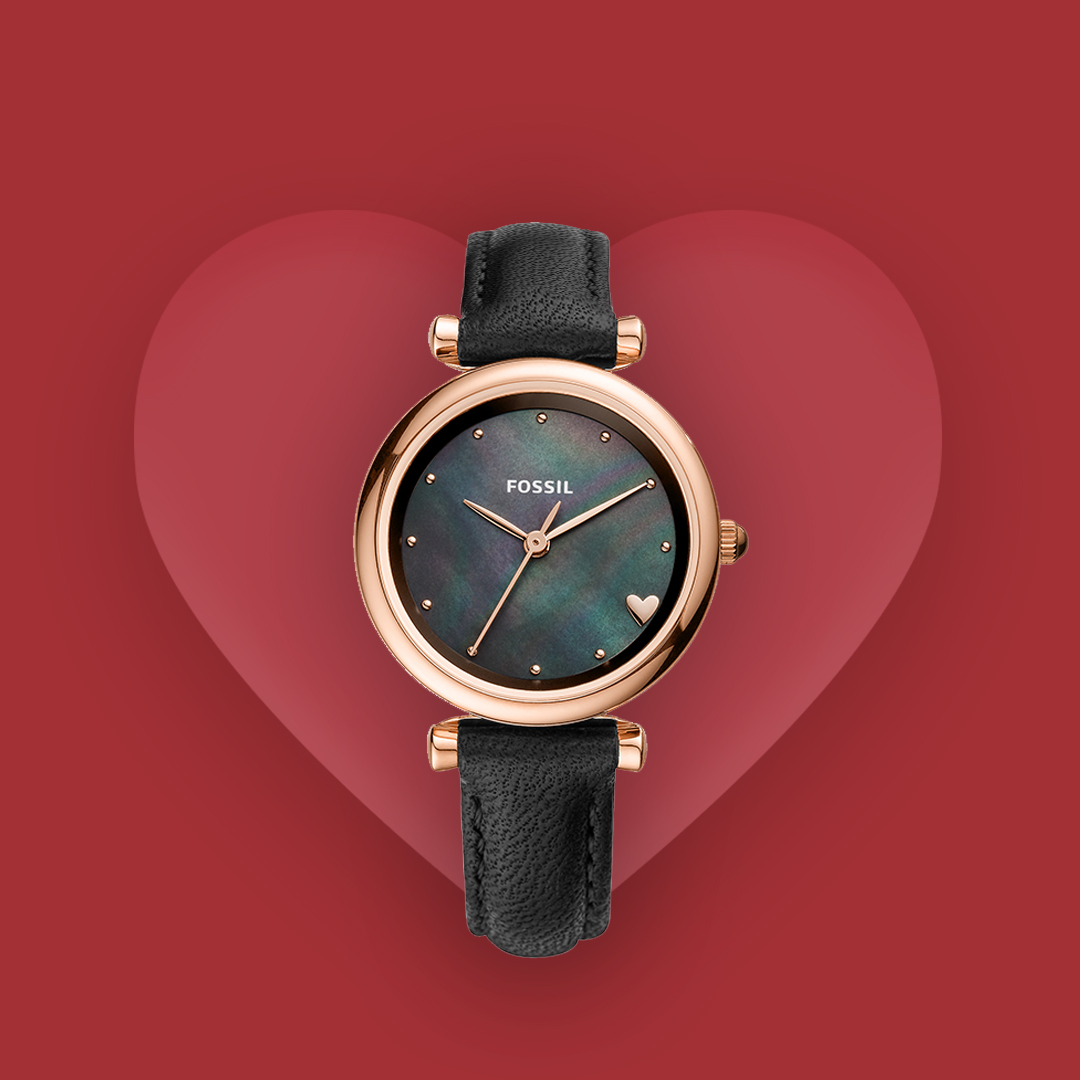 Typ numer 1: Fossil ES4504 – "mała czarna wśród zegarków"
Tak, zegarek ES4504 to właśnie little black dress w świecie czasomierzy. Choć jest to nowość na rynku, to wiemy już, że będzie absolutnym must have nadchodzących sezonów, nie jednego a kilku. Jego design balansuje między elegancją, a nonszalancją stylu codziennego. Posiada niewielką kopertą wykonaną ze stali szlachetnej pokrytej warstwą różowego złota, której trwałość szacuje się na okres 5-10 lat. Z kopertą kontrastuje pasek w kolorze czarnym z wysokogatunkowej skóry. Tarczę zegarka pokrywa ciemna masa perłowa, która mieni się licznymi odcieniami czerni, fioletu i zieleni. Na analogowym cyferblacie zauważamy dodatki w kolorze różowego złota – wskazówki oraz delikatne serduszko zamocowane na wysokości godziny 4, które bezsprzecznie nasuwa na myśl wspomnienie najpiękniejszych uczuć.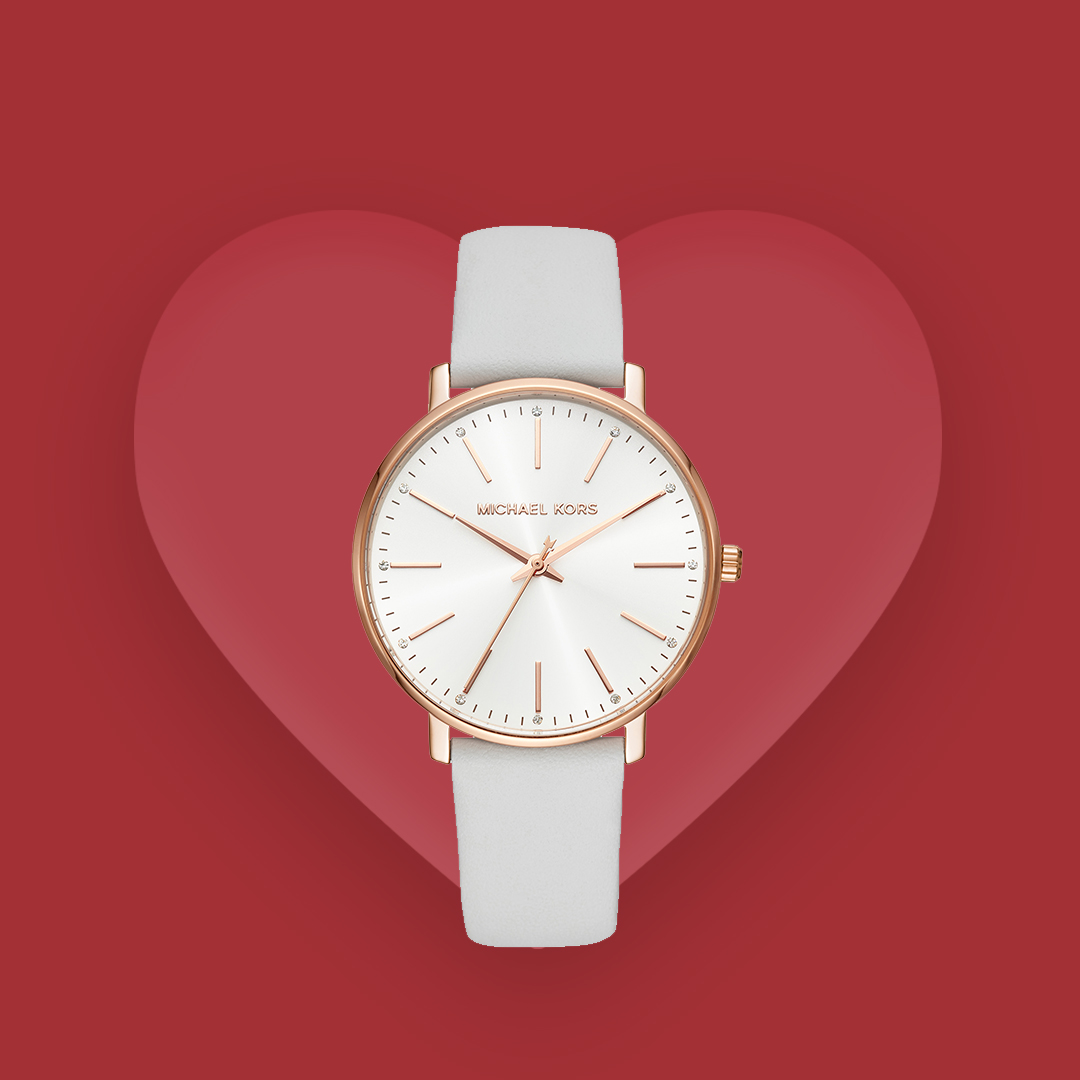 Typ numer 2: Michael Kors MK2800
Zegarek Michel Kors MK2800 to bez wątpienia jeden z tych czasomierzy, które możesz "brać w ciemno". Posiada jasny, szary pasek, który współgra z tarczą o zbliżonym odcieniu. Elementem, który przełamuje szarość, jest stal szlachetna pozłacana modnym odcieniem rose gold. Z niej wykonano kopertę jak również zapięcie paska. Model ten ze względu na swoje wzornictwo pasuje doskonale do codziennych stylizacji, a także może z powodzeniem być dopasowany do sukienek czy wyjściowych kreacji, które ma subtelnie dopełnić. Z pewnością trafi w gust kobiety praktycznej, która lubi mieć na ręku zegarek modny i wygodny.
Walentynkowy zegarek na bransolecie
Ponieważ nie wszystkie kobiety lubią modele na pasku, producenci dbają o to, aby mogły przebierać także w zegarkach na bransolecie. Wśród nich również możemy znaleźć takie czasomierze, które spełnią szereg wymagań by zostać idealnym prezentem z okazji dnia zakochanych. Które to modele? Poznajcie kilka naszych propozycji.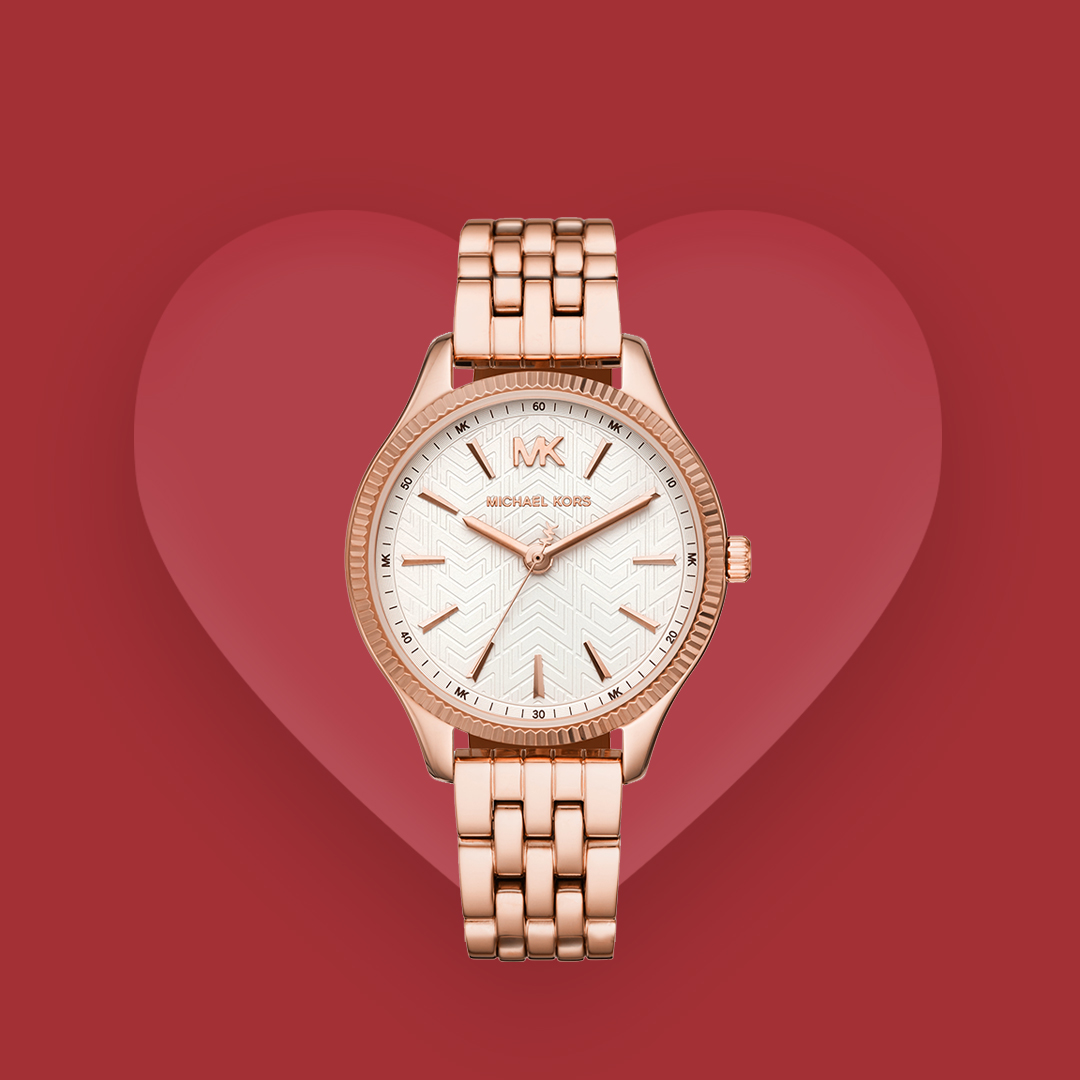 Typ numer 1: Michael Kors MK6641
Zegarek MK6641 to absolutna nowość tego sezonu i zdaje się, że już wkrótce z powodzeniem będziemy mogli nazwać go bestsellerem. Odkąd pojawił się w ofercie, zamówienia na niego wręcz mnożą się w zaskakującym tempie. Dlaczego? To proste! Ponieważ model ten osiada wszystko to, czego potrzebuje od zegarka kobieta ceniąca sobie umiarkowanie biżuteryjne dodatki. Posiada stalową kopertę w kształcie okręgu, której bezel oznaczono licznymi wcięciami oraz bransoletę wykonaną z niewielkich ogniw. Oba te elementy zachowane zostały w odcieniu różowego złota, jaki naniesiono metodą jonizacji – IP. Faktura analogowej tarczy nadaje nieco nonszalancji i przełamuje biżuteryjny charakter przez co model nabiera uniwersalności. Dzięki temu, zegarek MK6641 jest idealną propozycją dla każdej kobiety, która lubi modele zdobne, ale… bez przesady.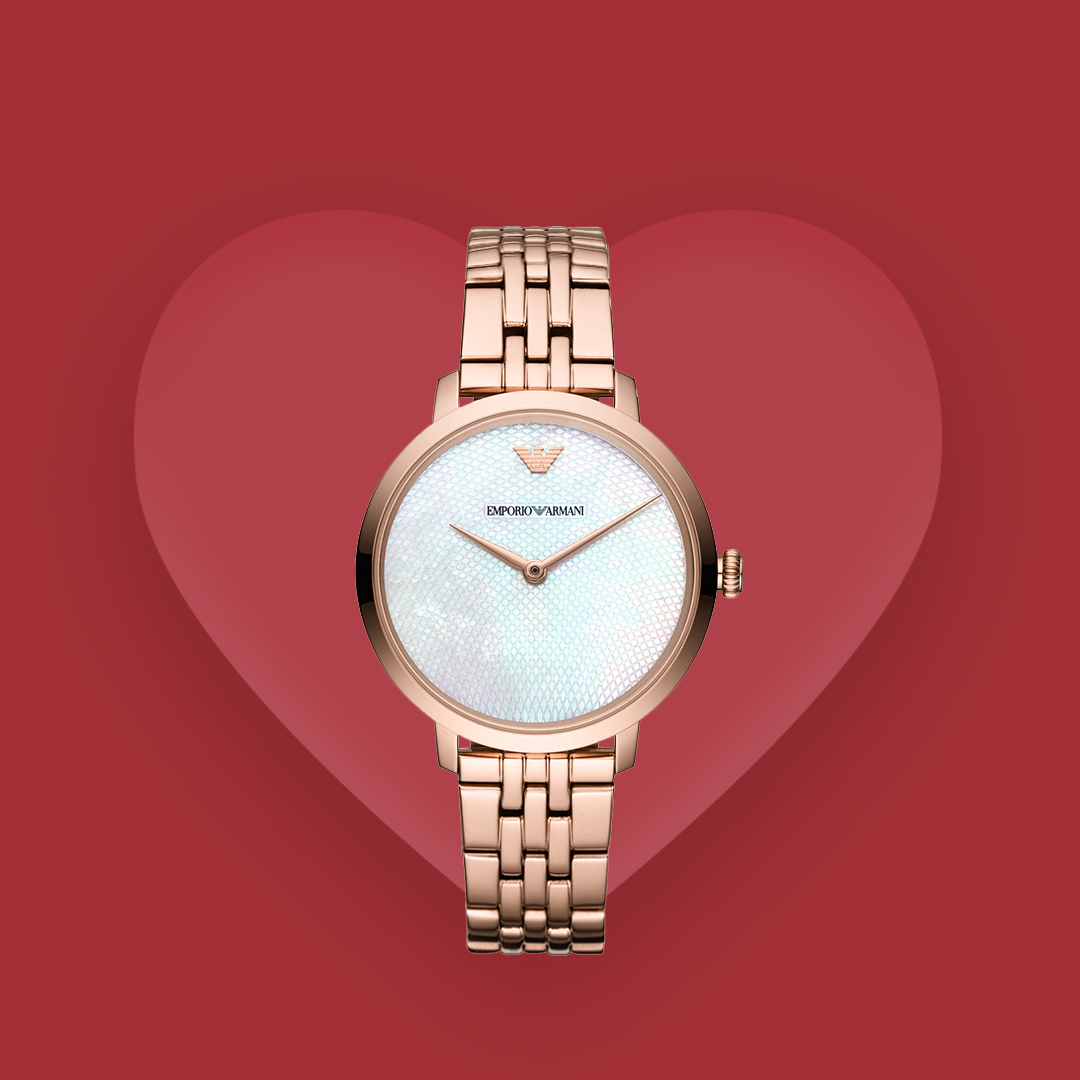 Typ numer 2: Emporio Armani AR11158
Emporio Armani AR11158 to model zbliżony do wspomnianego Michaela Korsa, jednakże zdecydowanie bardziej biżuteryjny. Na taki obrót spraw wpływ ma tarcza o fakturze skóry węża, która mieni się niczym łuski. Pokryta masaąperłową przedstawia piękny zestaw barw, które rozjaśniają pozłacaną różowym złotem stal. Czasomierz ten proponujemy jako prezent dla każdej Pani, która lubi wyjątkowe, efektowne dodatki, mogące zastąpić klasyczną biżuterię.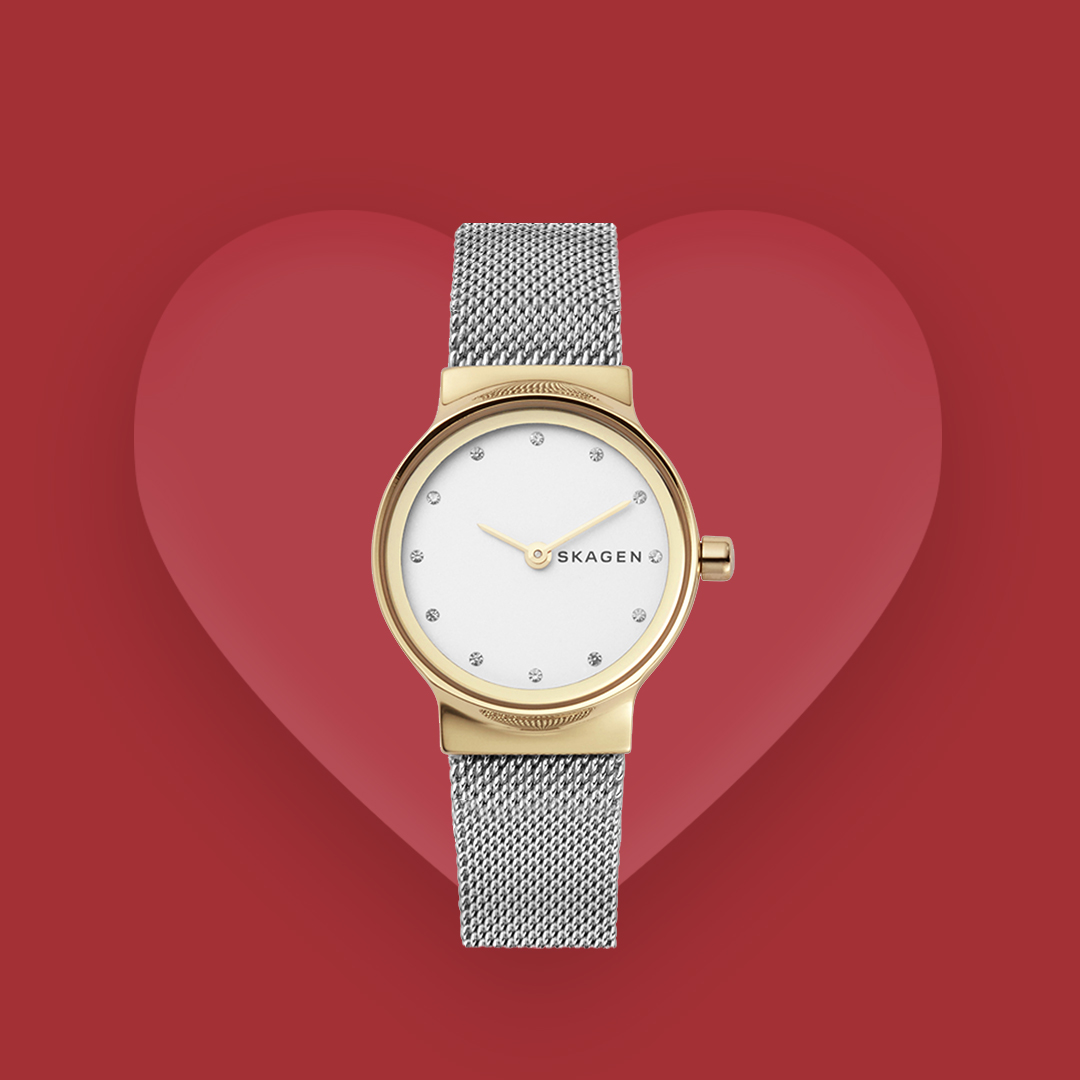 Typ numer 3: Skagen SKW2666
Ten model to propozycja delikatnego czasomierza, który w idealny sposób łączy biżuteryjny charakter z prostotą i praktyczną stroną medalu. Jak przystało na "duńską robotę",widzimy tu modny minimalizm jaki objawia się w cienkiej, pozłacanej kopercie i meszowej bransolecie. Dzięki temu, że producent zdecydował się na tzw. bikolor łącząc żółte złoto z odcieniem stali, stanowi "bezpieczne rozwiązanie" dla tych, którzy nie wiedzą, jaki kolor dobrać dla swojej partnerki. Ponadto, kryształowe indeksy stanowią subtelne zdobienia, cieszą oko, ale nie przyćmiewają innych elementów. Całość prezentuje się doskonale i z powodzeniem może być idealnym prezentem walentynkowym dla kobiety eleganckiej jak i tej, która elegancję lubi łączyć z minimalizmem.
Nie taki trudny wybór zegarka na walentynki
Jak widać wybór zegarka damskiego na walentynki nie jest taki trudny jak mogłoby nam się wydawać. Modele przedstawione powyżej już samym swoim wyglądem przekonują, że warto wręczyć je jako upominek z okazji dnia zakochanych. A jeśli dołożymy do tego eleganckie pudełko, w jakim każdy z nich jest umieszczony, to prezent kompletny mamy gotowy.