Zegarki Esprit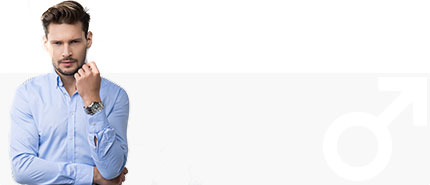 Esprit męskie
zobacz wszystkie
zobacz wszystkie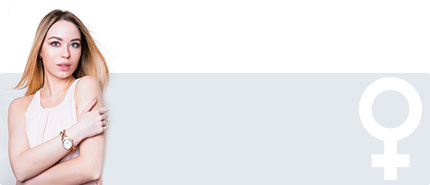 Esprit Damskie
zobacz wszystkie
zobacz wszystkie
Zegarki Esprit to ciekawe modele plasujące się w grupie określanej mianem "fashion". Stanowią element oferty jednego z najbardziej znanych producentów odzieży i dodatków, który od 50 lat jest obecny w świadomości klientów na całym świecie. Tym, co wyróżnia markę Esprit na tle konkurencji są nietuzinkowe wzory modeli damskich, które balansują na granicy codziennego uniwersalizmu i biżuteryjnego szyku, a także wpisujące się w model mężczyzny otwartego na modę, casualowe zegarki męskie o ciekawej kolorystyce i stylistyce.
Przemyślany styl zegarków Esprit
Każda propozycja modelu sygnowanego logo tego znanego producenta jest dokładnie przemyślana. Poszczególne elementy współgrają ze sobą, mimo że na pierwszy rzut oka wydają się być względem siebie bardzo odległe. Tak oto powstają np. propozycje kolorowych zegarków wyposażonych w kauczukowe paski, których koperty i tarcze urozmaicono kryształowymi zdobieniami. Mniej ekstrawaganckie, ale równie efektowne połączenie spotykamy w przypadku biżuteryjnych modeli na bransoletach czy paskach, które również wsparto magią mieniących się świecidełek.
Analogowe i z chronografem
Zegarki Esprit męskie, pozostają bardziej stonowane i mniej rzucają się w oczy, jednak wcale nie tracą przy tym na popularności. Wyposażone w standardowe tarcze analogowe a także występując w wersjach z chronografem czy multifunkcyjnym datownikiem, dały się poznać jako praktyczne rozwiązanie dla lubujących się w modzie mężczyzn, którzy z tyłu głowy, podążając za trendami, pozostają wierni klasyce.
Historia zegarków Esprit
Esprit to firma z przeszło 50 letnią tradycją. Założona w 1968r. w San Francisco przez Sousie i Douga Tompkins jako przedsiębiorstwo skupiające się na projektowaniu ubrań i dodatków. Choć na początku było po prostu jedną z wielu firm branży, z czasem skupiło się ono na tworzeniu mody odpowiadającej różnym aspektom życia czym zwróciło uwagę klienteli. Liczne kampanie marketingowe i społeczne sprawiły, że marka zyskiwała na popularności.
Rozwój w latach 90
Rozkwit i rozwój działalności o kolejne rynki, w tym jak się okazuje - najważniejszy - europejski, nastąpił w latach 90'. W tym właśnie czasie ogromnym zainteresowaniem zaczęto darzyć oferowane przez Esprit zegarki, który otrzymały kilka nagród i wyróżnień dla czasomierzy świata fashion. Obecnie firma nadal rozwija swoją działalność i jest obecna w ponad 40 krajach na świecie, Jej ubrania i dodatki reklamowane były i są przez największe gwiazdy świata mody jak chociaż Giselle Bundchen. Obecnie w naszym sklepie z zegarkami Esprit dostępnych jest kilkaset produktów pochodzących z aktualnych kolekcji producenta, które cieszą się ogromnym zainteresowaniem klientów.
Serwis zegarków Esprit
Uwaga! Szukasz autoryzowanego serwisu dla Twojego zegarka? Kliknij --> tutaj i znajdź kontakt do serwisu zegarków jakiego potrzebujesz.
Trwa filtrowanie...
Czy wiesz, że w naszym sklepie jest ponad 30 000 zegarków?
Jest z czego wybierać :)