Zegarki Frederique Constant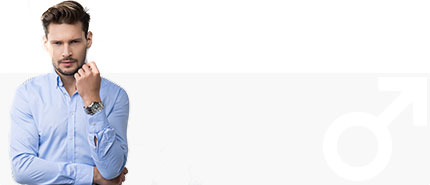 Frederique Constant męskie
zobacz wszystkie
zobacz wszystkie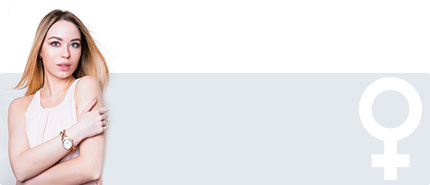 Frederique Constant Damskie
zobacz wszystkie
zobacz wszystkie
Gdyby wskazać na rynku na rynku grupę wiodących producentów, którzy mogą poszczycić się mianem manufaktury, a więc firmy tworzącej własne mechanizmy składane w halach ich własnych fabryk i zakładów, to zegarki Frederique Constant bez wątpienia znalazłby się w tym wąskim, zaszczytnym gronie. Firma ta od lat trudni się produkcją wysokiej klasy czasomierzy, które swoją renomę zawdzięczają ciężkiej pracy rąk ludzkich połączonej z nowoczesnymi rozwiązaniami technologicznymi. Bogata historia FC przekłada się w widoczny sposób na wzornictwo w jakim zachowane są produkowane przez firmę czasomierze.
Zegarki Frederique Constant to klasa i szyk
Zegarki Frederique Constant to klasa i szyk, z których emanuje umiarkowana elegancja. Okrągłe tarcze zdobione delikatnym deseniem jak i indeksami czy rzymskimi cyframi nawiązują do tradycji zegarmistrzowskiej. Doskonale wyprofilowane bransolety i paski z wysokogatunkowej, miękkiej skóry współgrają ze złotymi i stalowymi kopertami tworząc zestawienie, które zdobi nadgarstek a jednocześnie zapewnia najwyższy komfort noszenia. Szeroka gama kolekcji damskich i męskich, zróżnicowanych pod względem wzornictwa, mnogości zdobień jak i wprowadzanych funkcji pozwala zegarkom Frederique Constant dotrzeć do każdego, spragnionego prawdziwej sztuki zegarmistrzowskiej użytkownika.
Open heart symbol Frederique Constant!
Ogromnym zainteresowaniem od lat cieszą się tzw modele open heart, które w interesujący sposób pokazują pracę mechanizmu poprzez odpowiednio wykrojony otwór w tarczy. Zabieg taki stosowany jest przy zegarkach automatycznych i mechanicznych, które cieszą się największym uznaniem. Choć ceny modeli FC kształtują się w bardzo rozpiętej skali od ok 3 do blisko 2000 tys PLN, ze względu na swoją bardzo wysoką jakość i nietuzinkowy design stanowią jedne z najchętniej kupowanych modeli swiss made dostępnych w naszym sklepie z zegarkami Frederique Constant.
Historia zegarków Frederique Constant
Historia marki Frederique Constant rozpoczęła się w 1888 r. od produkcji tarcz do zegarków. Firmę stworzyli Frederique Schreiner oraz Constant Stass i to właśnie ich imiona stały się podstawą stworzenia nazwy przedsiębiorstwa, które z czasem stało się prawdziwą, zegarmistrzowską potęgą. Produkcja kompletnych  naręcznych zegarków Frederique Constant sygnowanych logo marki rozpoczęła się w 1904 r. Choć początkowo mechanizmy stosowane w produktach FC sprowadzane były od innych producentów, z czasem firma pokusiła się o wprowadzenie własnych rozwiązań i z biegiem lat stała się cenioną manufakturą.
FC obecnie
Obecnie zegarki Frederique Constant są jednymi z najbardziej rozpoznawalnych produktów świata zegarmistrzowskiego. Jej produkty pojawiały się w znanych produkcjach filmowych jak chociażby serie o przygodach Jamesa Bonda, a także były noszone i promowane przez gwiazdy światowego kina, polityki i biznesu. Na rynku goszczą modele klasyczne jak i edycje specjalne czy limitowane, które niezmiennie cieszą się ogromnym zaufaniem zadowolonych klientów na całym świecie.
Serwis zegarków Frederique Constant
Uwaga! Szukasz autoryzowanego serwisu dla Twojego zegarka? Kliknij --> tutaj i znajdź kontakt do serwisu zegarków jakiego potrzebujesz.
Trwa filtrowanie...
Czy wiesz, że w naszym sklepie jest ponad 30 000 zegarków?
Jest z czego wybierać :)