Zegarek na wakacje. Wakacje z Gshockiem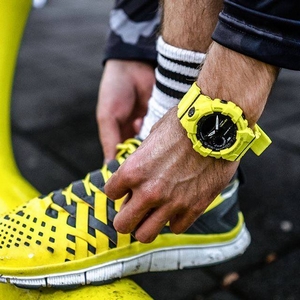 Zegarek na wakacje? Ma być porządny, wytrzymały, wodoodporny, praktyczny, efektowny, lekki… Jakby nie patrzeć – idealny. Czy taki zegarek w ogóle istnieje? A no istnieje! I znaleźć go można wśród topowej linii zegarków – G-shock!
Na wakacje tylko z niezniszczalnym G-Shockiem
Każdy z nas jest przyzwyczajony do tego, że zmienia garderobę zgodnie z porami roku. Na zimę wyciągamy grube swetry, szaliki, czapki, latem natomiast wskakujemy w krótkie spodenki, t-shirty i zwiewne sukienki. Zmieniamy także dodatki, wyciągamy inne buty, torebki, a także… zegarki! Taka zmiana nie jest jednak taka prosta jak mogłoby nam się wydawać. Wakacyjny czas rządzi się jednak swoimi prawami, a w związku z tym wybór odpowiedniego czasomierza na letnie miesiące nie jest wcale tak łatwy jak mogłoby nam się wydawać. Model taki musi spełniać szereg kryteriów, które sprawią, że odnajdzie się w "towarzystwie" wysokich temperatur, wody, a nawet kurzu.
Choć wymagania są wysokie i nie tak łatwo je spełnić, są produkty, które nie tylko "dają radę", ale które wręcz są stworzone do takich zadań specjalnych i które stanowią idealną propozycję jako wakacyjny dodatek. Jakie to zegarki? G-shocki oczywiście!
Zapoznaj się:
Dlaczego G-shocki są odpowiednie na wakacje?
Jak już ustaliliśmy, wakacje to czas, kiedy pogoda odgrywa ogromną rolę. Wysokie temperatury dają nam się we znaki powodując różne dolegliwości, ale również wpływając na komfort użytkowania ubrań i dodatków. Nie inaczej jest w przypadku zegarków. Noszone w upalne dni wywołują niejednokrotnie dyskomfort odciskając się na ręku i wywołując odparzenia. Z tej właśnie przyczyny, na wakacyjny czas najlepiej jest wybrać taki czasomierz, którego elementy i materiał wykonania do minimum ograniczą ryzyko wystąpienia wyżej wspomnianych niedogodności.
W tej właśnie kwestii sprawdzają się doskonale. Wykonane w większości z tworzywa sztucznego, posiadając dekle (lub czasem – choć rzadko – całe koperty) wykonane z antyalergicznej stali dają komfort użytkowania. Nie odparzają nadgarstka i nie obciążają go zbytnio. Zapięte odpowiednio do obwodu ręki zapewniają stabilne położenie produktu na nadgarstku nawet podczas wysiłku. Nie wywołują także negatywnych odczynów przy kontakcie z wodą, a co za tym idzie również z potem, którego latem ciężko uniknąć.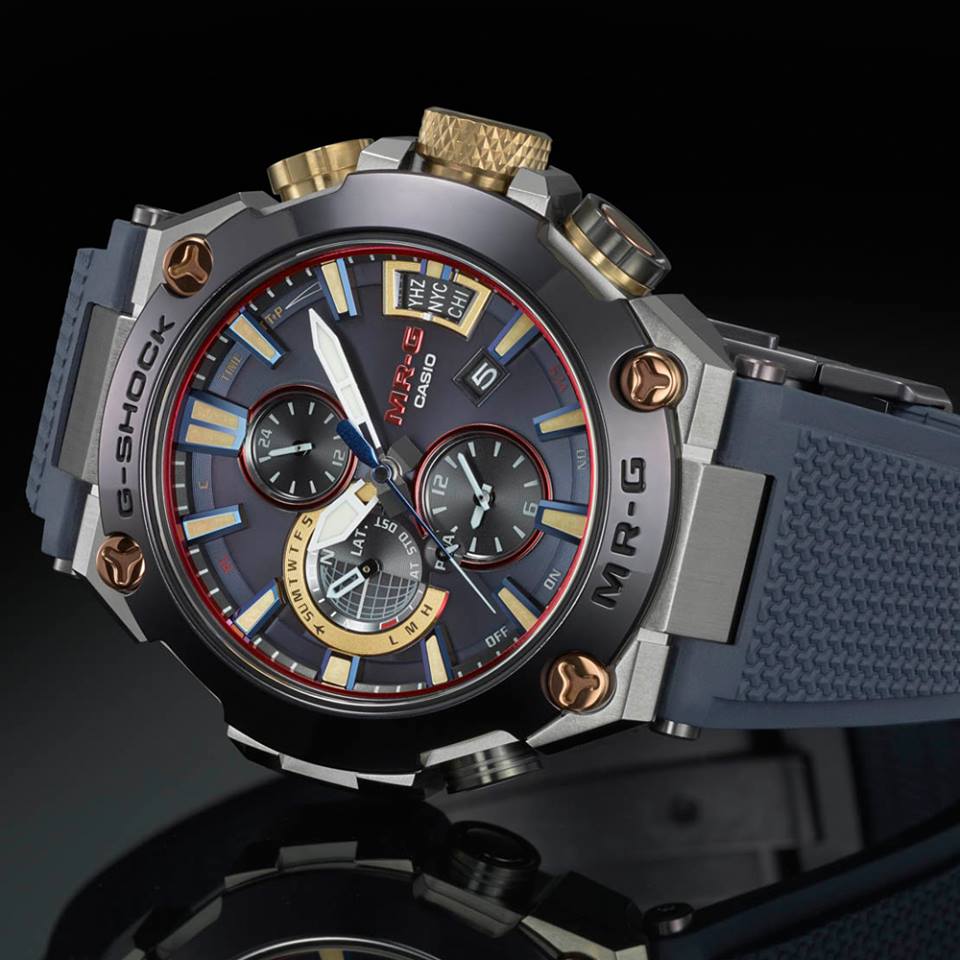 Skoro jesteśmy już w temacie wody, trzeba podkreślić, że G-shocki są zdecydowanie wodoodporne. Posiadając klasę wodoszczelności na poziomie minimum 10 ATM uważane są za divery, a więc zegarki doskonałe także dla nurków. Dzięki tej cesze idealnie sprawdzają się podczas wakacyjnych wypadów nad morze, jezioro, basen. Są nieocenione podczas nurkowania i innych sportów wodnych, gdyż wspomniane już materiały wykonania jak tworzywo sztuczne i stal, sprawiają, że są odporne na działanie wody na całym swoim przekroju, czym biją na głowę modele a tej samej klasie WR, ale wyposażone np. w materiałowy czy skórzany pasek. Musisz jednak pamiętać, aby niezależnie od tego, jaki zegarek posiadasz, nie narażać go na nagłe zmiany temperatur, gdyż może to skończyć się nieplanowanym zaparowaniem wyświetlacza.
Co jeszcze sprawia, że G-shocki są doskonałe na wakacje? Praktycznie wszystkie ich funkcje "dodatkowe", które mogą przydać się na co dzień jak i podczas uprawiania sportu czy podróżowania. Ponieważ większość z nas właśnie latem przemieszcza się zmieniając nie tylko miasta, ale i państwa czy kontynenty, borykamy się z problemem zmiany czasu/daty w zależności od miejsca aktualnego pobytu. Funkcja czasu światowego, którą posiada praktycznie każdy G-shock sprawia, że o takim kłopocie zapominamy. Nasz zegarek dopasowuje się do miejsca naszego pobytu, a my cieszymy się precyzyjnym pomiarem czasu. Ponadto idąc z duchem letnich aktywności, korzystać możemy z dodatkowych funkcji, które pozwolą nam kontrolować swoje wyniki, a także panujące warunki atmosferyczne. Możemy sprawdzić jaka jest temperatura, wilgotność, ciśnienie, wyliczyć wysokość na jaką się wnosimy, a przy użyciu stopera i timera zmierzyć swój czas. Używając kompasu możemy ustalić pożądany kierunek podczas wyprawy, a korzystając z opcji wskazywania faz księżyca czy wschodów i zachodów słońca możemy ustalić najlepszy czas chociażby na wędkowanie.
Jest jeszcze jedna cecha tej marki, która sprawia, że są one idealne na lato. Jest ona tak oczywista, że często o niej zapominamy, a przecież to właśnie ona jest istotą tej kolekcji. Chodzi mi tu o wstrząsoodporność! Tak jest odporność względem wstrząsów jest naprawdę ważna szczególnie kiedy planujemy jeździć na rowerze, rolkach czy uprawiać jakiekolwiek inne sporty, przy których nie zamierzamy ściągać zegarka. Choć dla wielu jest to banalne i nie zwracamy uwagi na tę cechę, kupując czasomierz i kierując się innymi wytycznymi, to kiedy w wyniku upadku "rozwalamy" swój zegarek uderzając nim o podłoże, zaczynamy doceniać "shock resistance".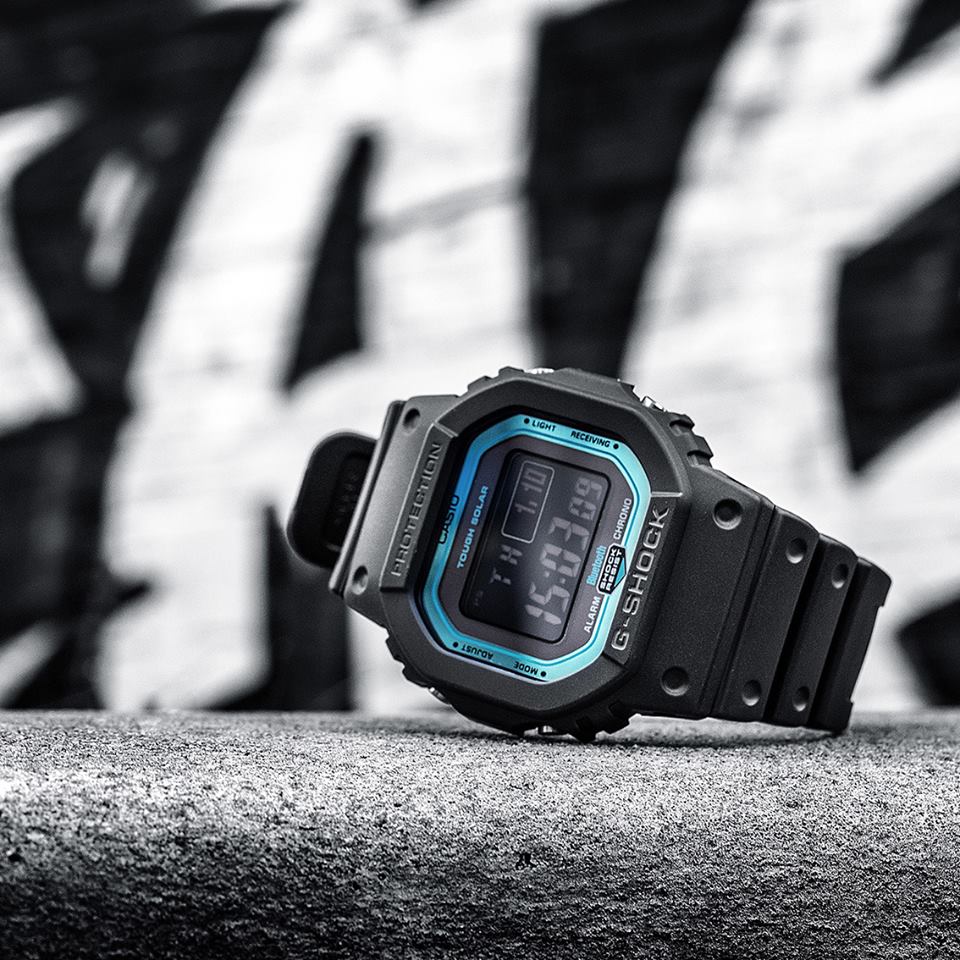 Letni design odpowiedni do każdej stylówki
Poza funkcjami, które idealnie wpisują się w wakacyjne oczekiwania G-shocki mają jeszcze jedną, ogromną zaletę. Swój design! To właśnie ich wzornictwo sprawia, że świetnie odnajdują się jako wakacyjne dodatki. Szeroka gama kolorystyczna sprawia, że w kolekcji tej znaleźć możemy produktu w każdym niemal odcieniu. Począwszy od bieli a skończywszy na zawsze modnej czerni, przechodząc przez żółty, zielony, pomarańczowy, niebieski, fioletowy i każdy inny odcień, znaleźć możemy produkt,który spełni nasze oczekiwania. Mało tego! Przebierać możemy nie tylko w kolorach, ale i wzorach wybierając spośród gradientów i deseni takich jak chociażby moro. Jest to bez wątpienia bardzo silny argument, którego nie sposób nie docenić zastanawiając się nad tym, jaki czasomierz na lato kupić. 
Zegarek na wakacje
Jak widać G-shocki to doskonałe zegarki na wakacje. Ich funkcjonalność jak i wzornictwo sprawia, że bezsprzecznie nadają się do tego, aby uczynić z nich nierozłącznego kompana letnich eskapad. Zważywszy na to, że podstawowe modele zaczynają się nawet od 300zł można uznać je za produkty, w które warto zainwestować, a inwestycję taką należy uznać za udaną. Polecamy Wam więc dostępne w naszym sklepie zegarki G-shock! Jesteśmy pewni, że Was nie zawiodą!
PS Wiecie, że Casio produkuje też G-shock dla kobiet? Chcecie dowiedzieć się o nich więcej? Zaglądajcie na naszego bloga! Już wkrótce znajdziecie na nim wpis poświęcony tym właśnie modelom!