Zegarki G-Shock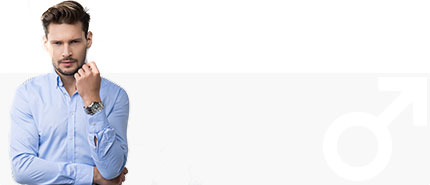 G-Shock męskie
zobacz wszystkie
zobacz wszystkie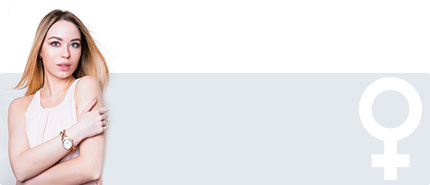 G-Shock Damskie
zobacz wszystkie
zobacz wszystkie
Zegarki G-Shock to wyjątkowe modele sportowe pochodzące z oferty jednego z najbardziej cenionych producentów jakim jest Casio. Od lat stanowią one nie lada gratkę dla koneserów światowego zegarmistrzostwa. Tym, co wyróżnia je na rynku, jest połączenie nietuzinkowego, charakterystycznego designu z bardzo wysoką funkcjonalnością. Zestawienie to stało się kluczem do sukcesu linii powstałej w japońskim konsorcjum w 1983 r. i pozwala jej utrzymać się na szczycie popularności. Wzornictwo jakim cechują się czasomierze G-Shock opiera się na pokaźnych kopertach wykonanych z trwałego tworzywa sztucznego lub stali szlachetnej oraz na wygodnych w użytkowaniu kauczukowych paskach, które świetnie układają się na nadgarstku. Cyfrowe i analogowo-cyfrowe tarcze osłonięte są mineralnymi oraz hesalitowymi szkłami. Na ringu koperty widoczne są liczne, odpowiednio opisane przyciski funkcyjne oraz charakterystyczne logo kolekcji. Wszystkie elementy, niezależnie od kategorii produktowej występują w wielu wersjach kolorystycznych, dzięki czemu każdy zainteresowany ma możliwość znalezienia modelu, który dokładnie wpasuje się w jego upodobania i preferowany sposób ubierania się.
Zegarki G-Shock Casio to jednak nie tylko styl!
To przede wszystkim bardzo wysoka funkcjonalność, która sprawia, że cieszą się ogromną popularnością wśród bardzo szerokiego grona zainteresowanych. Podstawową, charakterystyczną cechą modeli linii żartobliwie zwanych szokami jest wstrząsoodporność (z ang. shock resistant), która dała początek ich nazewnictwu. To właśnie odporność na zniszczenia w wyniku upadku z wysokości spowodowała, że zegarki te są chętnie kupowane przez spędzających dużo czasu na siłowni kulturystów, a także osoby pracujące w trudnych warunkach np. na budowie czy w fabryce.
Funkcje zegarków G-Shock
Dzięki opcjom takim jak stoper, timer czy multialarm spełniają oczekiwania osób poszukujących czasomierzy o sportowym charakterze. Wyposażone w funkcje specjalistyczne jak barometr, wysokościomierz, kompas, licznik kalorii, strefy czasowe, wskaźnik pływów czy faz księżyca, dały się poznać jako ulubieńcy miłośników eskapad i dyscyplin wyczynowych. Dzięki bardzo wysokiej wodoodporności na poziomie minimum 100m (10 bar) linia G-Shock potrafią sprostać również wymaganiom miłośników sportów wodnych, pływaków, żeglarzy czy nawet płetwonurków.
Nie wszyscy wiedzą, że G-Shock posiada jeszcze dodatkowe podkolekcje.
Oprócz modeli z podstawowej kolekcji w ofercie znaleźć możemy tzw modele premium Master of G z linii takich jak Mudmaster, Gulfmaster, Gravitymaster, Mudman, Rangeman, które cieszą się niezwykłą popularnością wśród fanów sportowego zegarmistrzostwa . Ich bardzo wysoka funkcjonalność i niezawodność nawet w najtrudniejszych warunkach sprawiają, że mimo wysokiej ceny, są jednymi z najchętniej kupowanych modeli japońskich na świecie.
G-Shock dla każdego!
Tak! Czasy się zmieniły... Poza męskimi modelami nowością od jakiegoś czasu na rynku dostępne są również damskie zegarki G-Shock (poprzednia linia dla Pań nazywała się Baby-G). Ich ciekawa gama kolorystyczna połączona z typową dla męskich odpowiedników funkcjonalnością i nieco mniejszymi gabarytami sprawiła, że szybko podbiły serca płci pięknej i stały się bestsellerami. 
Styl funkcjonalność i niezawodność
Ogromna popularność zegarków nie jest niczym zaskakującym. Łączą w sobie to, czego szukamy niezależnie od wieku - doskonały styl, funkcjonalność i niezawodność. Zapraszamy do zapoznania się z ich pełną ofertą i odnalezienia kompilacji, która spełni Państwa oczekiwania.
Serwis zegarków G-Shock
Uwaga! Jeśli posiadasz zegarek G-shock i chcesz skontaktować się z serwisem marki, kliknij tutaj i znajdź najbliższy, autoryzowany punkt serwisowy Zibi w Twojej okolicy.
Trwa filtrowanie...
Czy wiesz, że w naszym sklepie jest ponad 30 000 zegarków?
Jest z czego wybierać :)