Zegarek prezentem dla mężczyzny
Prezent dla mężczyzny- zegarek
Jak to jest z Walentynkami? To niewątpliwie jedno z tych świąt, które na dobre zagościło również
w naszym kraju. I, co się z nim wiąże, wymaga odpowiedniej oprawy. Kobiety tego dnia zazwyczaj oczekują jakże wymownego bukietu czerwonych róż lub innych niespodzianek. Cokolwiek to jest, najważniejsze, że ofiarodawcą jest ten właśnie mężczyzna.
Czy nie warto zatem odwdzięczyć się tym samym? Jeśli jeszcze nie znalazłaś upominku dla swojego wyjątkowego partnera, proponujemy Ci do wyboru kilka ciekawych modeli zegarków. To prezent wręcz idealny, który w zalewie wszechobecnych w Walentynki słodyczy i souvenirów w kolorze czerwieni, zdecydowanie się wyróżni. Nie wszyscy mężczyźni przepadają za biżuterią, ale na pewno nie dotyczy to zegarków.
To dodatki, które przydadzą się każdego dnia, więc nic dziwnego, że panowie lubią je kolekcjonować. Podobnie jak kobiety, chcą mieć wybór. My proponujemy modele zegarków, które sprawdzą się w różnych męskich stylizacjach, a łatwa zmiana pasków dostosuje je do dowolnych okazji i… nastroju właściciela. Rozważ więc wzbogacenie jego kolekcji o ten kwarcowy chronograf Fossil. To ponadczasowy model, który idealnie sprawdzi się zarówno jako dodatek do stroju casual, jak i eleganckiego garnituru. Może tym prezentem zachęcisz swojego partnera do bycia jeszcze bardziej stylowym ?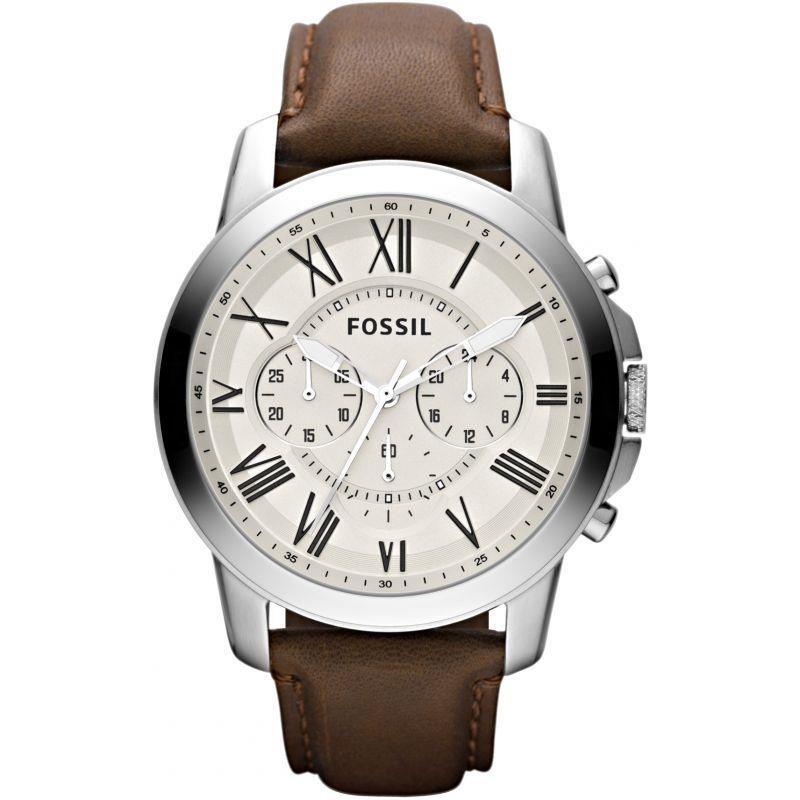 Męski zegarek Fossil FS4735
cena: 506 zł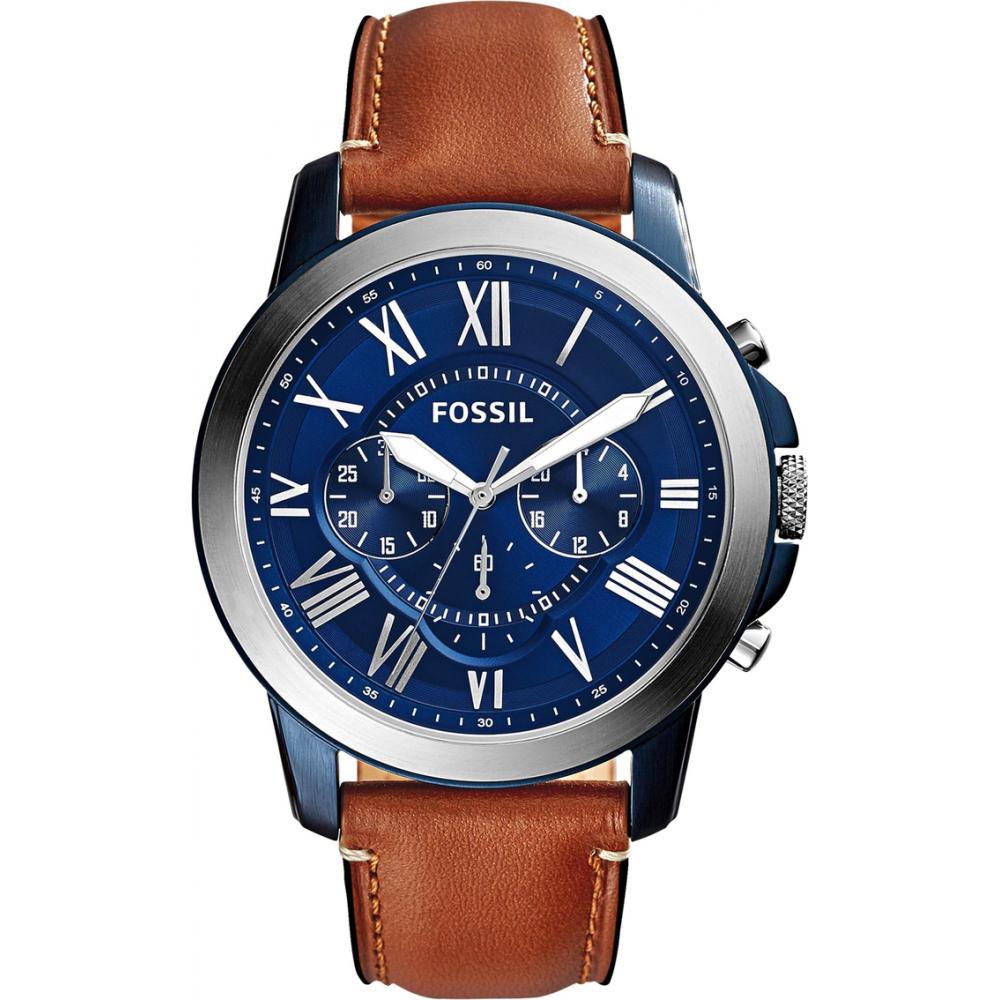 Męski zegarek Fossil FS5151
cena: 676 zł
Jeśli mężczyzną Twojego życia jest miłośnik duńskiego designu, ceni prostotę i dbałość o szczegóły, to z pewnością, poza Tobą oczywiście, uwiedzie go zegarek Skagen. Model Hagen, minimalistyczny i nowoczesny, unikalny i funkcjonalny pod każdym względem, powinien trafić na rękę mężczyzny, który wyznaje zasadę – mniej znaczy więcej.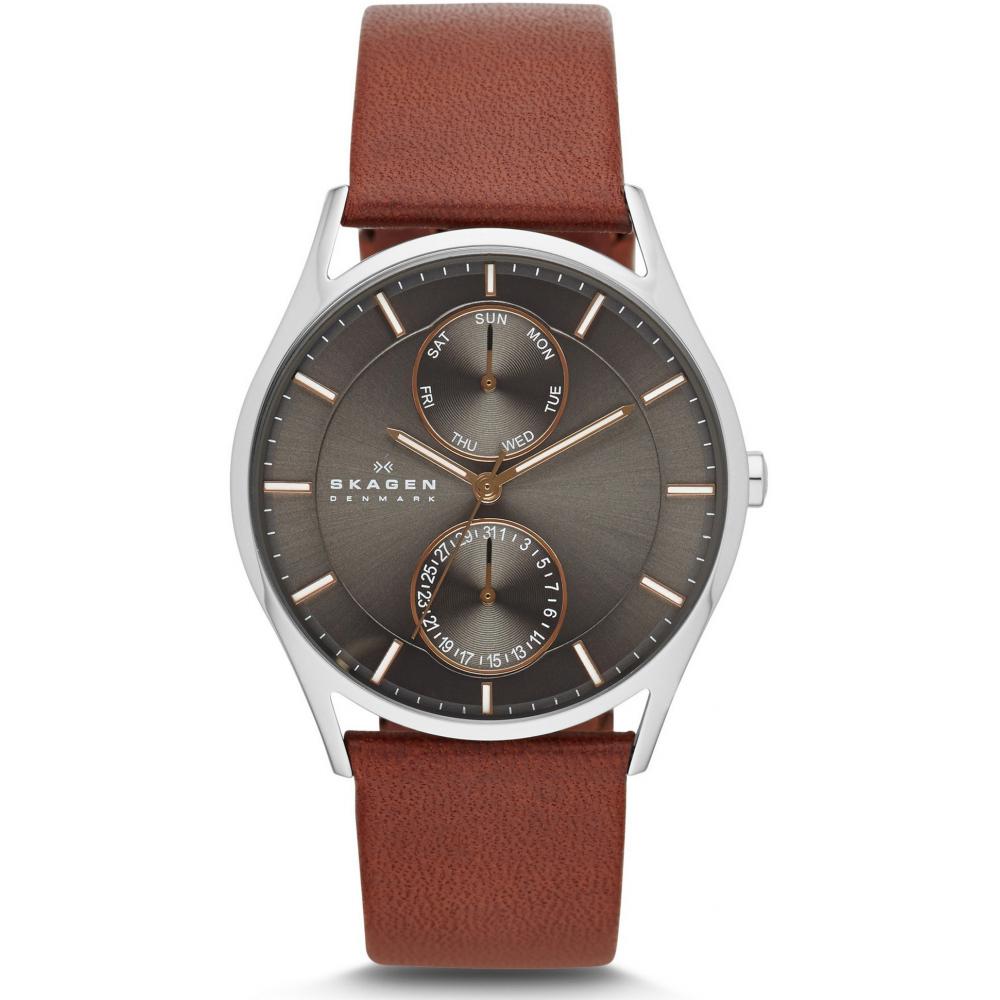 Męski zegarek Skagen SKW6086
cena: 676 zł
Męski zegarek Skagen SKW6104
cena: 633 zł
Wykonany z niezwykłą precyzją zegarek Fossil jest stylowy i funkcjonalny, a to gwarantuje, że z pewnością zachwyci zarówno Twojego partnera, jak i jego kolegów. Stworzony, by przetrwać (jakże ulotne) modowe trendy, ponadczasowy Machine to idealne rozwiązanie dla tych, którzy poszukują zegarka na każdą okazję. Wysoka jakość materiału zapewnia trwałość i komfort użytkowania. Tym prezentem dodasz charakteru kolekcji zegarków Twojego mężczyzny i możesz mieć pewność, że poczucie stylu nigdy go nie opuści.