Zegarki Davosa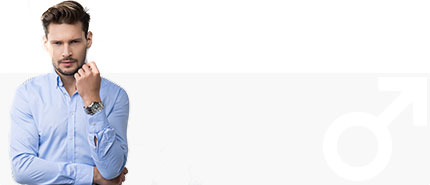 Davosa męskie
zobacz wszystkie
zobacz wszystkie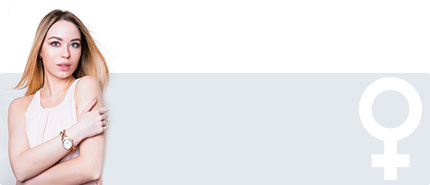 Davosa Damskie
zobacz wszystkie
zobacz wszystkie
Produkty szwajcarskie marki Davosa, które od lat cieszą się zaufaniem klientów. Sygnowane logo tego producenta modele wyróżnia bardzo wysoka jakość i ciekawe wzornictwo. Duża ilość kolekcji damskich i męskich, z których każda pozostawiona jest w innym stylu - klasyczny, casualowy, biżuteryjny, sportowo-elegancki a nawet sportowy, sprzyja znalezieniu opcji, która spełni wymagania klienta. W zależności od upodobań, Panie wybierać mogą między zegarkami, które posiadają zdobienia wykonane z kryształów Swarovskiego czy masy perłowej, a modelami, prostymi, które można określić mianem "saute". Panowie natomiast z pewnością nie pogardzą możliwością wybrania typowego zegarka analogowego lub czasomierza wyposażonego w dodatkowe funkcje takie jak chronograf, multidata czy zwiększona wodoszczelność.Tak duże zróżnicowanie wizualne, które nie wpływa na klasę oferowanego produktu (jest ona niezmiennie wysoka) sprawia, że zegarki Davosa wciąż zyskują na popularności.
Materiały użyte do produkcji zegarków Davosa?
Ogromne znaczenie ma tutaj wysoka jakość zastosowanych do produkcji materiałów - antyalergicznej stali szlachetnej, szafirowego szkła, a także wysokogatunkowej skóry czy kauczuku. To właśnie te komponenty, zestawione ze sobą tworzą interesujący design zapewniający pełny komfort użytkowania. "Smaku" dodają szwajcarskie mechanizmy kwarcowe i automatyczne, które są gwarancją wieloletniej niezawodności. 
Historia marki Davosa
Historia marki Davosa to przeszło 150 lat tradycji, ale i ciężkiej pracy, której podjęła się w 1861 roku pewna szwajcarska rodzina. Choć początkowo Abel Frederic Hasler, rolnik i rzemieślnik samotnie zajął się produkcją własnych zegarków kieszonkowych, to z czasem w działalność zaangażowała się z czasem cała jego rodzina rodzina. Przez wiele lat jego bracia oraz sześciu synów pracowali ciężko, aby zbudować firmę, która mogłaby wybić się na tle silnej konkurencji innych rozwijających się firm z branży zegarmistrzowskiej. W miarę upływu czasu, zmieniała się nazwa (Terminages d'Horlogerie (1917), Paul Haller Hasler Frères (1946), Hasler & Co. SA. (1974)jak i zasięg działalności firmy.  Zegarki Davosa stały się rozpoznawalne na rynku europejskim pod obecną nazwą w 1987r, kiedy to w ten sposób nazwano wąską linię czasomierzy wyposażonych w precyzyjne mechanizmy Valjoux 7750 i 7751. Modele tej linii wyróżniały się licznymi funkcjami oraz posiadały cenione w branży cechy jak rezerwa chodu czy regulatory. Oficjalna prezentacja marki nastąpiła w 1998 r w Monachium i dała początek rozpoczęciu produkcji w halach fabryk ulokowanych na pograniczu Szwajcarii i Niemiec.
Davosa dziś
Dziś zegarki Davosa bezsprzecznie kojarzone są z wysoką jakością. W Polsce jej ambasadorem jest były Mister Polski, a obecnie model, przedsiębiorca i celebryta Rafał Maślak. Produkty sygnowane logo tego producenta nieustannie zyskują na popularności przebijając się na coraz to wyższe pozycje rankingów branżowych.
Serwis Davosa
Uwaga! Szukasz autoryzowanego serwisu dla Twojego zegarka? Kliknij --> tutaj i znajdź kontakt do serwisu zegarków jakiego potrzebujesz.
Trwa filtrowanie...
Czy wiesz, że w naszym sklepie jest ponad 30 000 zegarków?
Jest z czego wybierać :)