Zegarki Donna Karan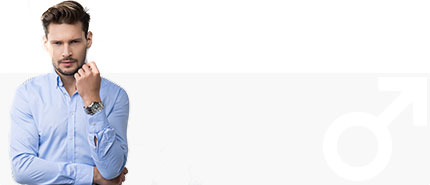 DKNY męskie
zobacz wszystkie
zobacz wszystkie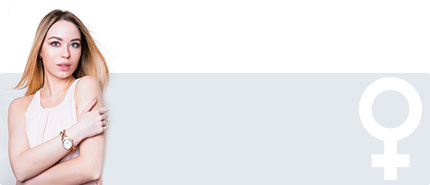 DKNY Damskie
zobacz wszystkie
zobacz wszystkie
Jeśli jeszcze nie poznałaś projektów domu modny DKNY, najwyższy czas zaznajomić się z liniami kolekcji sygnowanych logo tego światowej sławy producenta. Wykonane z wysokiej jakości materiałów, zachowane w nowoczesnym stylu czasomierze Donna Karan są odpowiedzią na potrzeby dzisiejszych kobiet - zapracowanych, zabieganych, które zawsze chcą wyglądać dobrze i ... modnie! Stalowe koperty w kolorze srebra oraz żółtego i różowego złota współgrają z osadzonymi na ich teleskopach bransoletami i paskami. Urozmaicone logotypem marki oraz nietuzinkowymi zdobieniami tarcze przyciągają wzrok i wzbudzają zainteresowanie. Kluczową rolę, poza wzornictwem, odgrywają tu jednak japońskie mechanizmy kwarcowe, które odpowiadają za dobrą, satysfakcjonującą jakość zegarków DKNY. To właśnie one gwarantują precyzję działania na długie lata którą charakteryzują się produkty dostępne w naszym sklepie z zegarkami DKNY.
Zalety zegarków Donna Karan
Wszystkie zalety modeli Donny Karan potęgują się, gdy zestawimy je z przystępną jak na modele tak znanej firmy, ceną. Jest ona znacznie niższa niż w przypadku innych, plasujących się w tym samym gronie producentów jak chociażby Marc Jacobs czy Michael Kors, a prezentuje bardzo zbliżoną do nich jakość.
Historia marki DKNY
Choć marka DKNY powstała w 1989 r. kariera założycielki i twórczyni firmy - Donny Karan zaczęła się wiele lat wcześniej. Już w latach 60. XX wieku była ona asystentka znanej projektantki Anne Klein. Uczestniczyła w prestiżowym, medialnym konkursie dla projektantów, gdzie została zauważona i doceniona. Po śmierci Anne Klein w 1974 r. została główną projektantką domu mody co pozwoliło jej rozwinąć skrzydła. Solową karierę w branży modowej rozpoczęła w 1985 r, kiedy to stworzyła elegancką a jednocześnie nowoczesną kolekcję "Essentials" opartą na siedmiu zintegrowanych ze sobą elementach, którymi można było urozmaicić całą swoją garderobę. Duże powodzenie skłoniło Donnę Karan do rozszerzenia działalności i stworzenia we wspomnianym już 1989r. linii DKNY, która oferowała produkty bardziej młodzieżowe w niższej niż poprzednie projekty cenie. Choć DKNY utożsamiana jest głównie z projektami dla kobiet, niewiele osób wie, że projektantka stworzyła także linie dla mężczyzn pod znakiem DKNY Jeans.
Nowoczesny charakter
Obecnie mimo wielu zawirowań, marka cieszy się ogromnym uznaniem klientek na całym świecie. Jej projekt, a wśród nich zegarki DKNY, cenione są za uniwersalny, nowoczesny charakter, który sprawia, że potrafią nadać wyjątkowości każdej stylizacji niezależnie od tego czy wybieramy się do pracy czy na wieczorne wyjcie do klubu. W ofercie znajdują się nie tylko odzież i dodatki, ale również kosmetyki i linie zapachowe, które cieszą się bardzo dużą popularnością, podobnie jak zegarki DKNY, które znaleźć można w ofercie naszego sklepu.
Serwis DKNY
Uwaga! Szukasz autoryzowanego serwisu dla Twojego zegarka? Kliknij --> tutaj i znajdź kontakt do serwisu zegarków jakiego potrzebujesz.
Trwa filtrowanie...
Czy wiesz, że w naszym sklepie jest ponad 30 000 zegarków?
Jest z czego wybierać :)