Zegarki Fossil - Opinie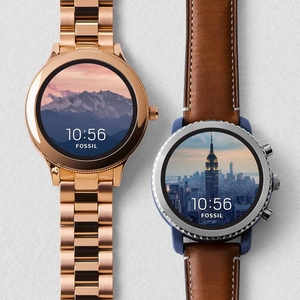 Ilu ludzi tylu opinii, czyż nie? Jak często słyszymy to, gdy chcemy coś kupić, zamiast dostać prostą odpowiedź: tak lub nie. A jak jest z zegarkami Fossil? Jakie są opinie na ich temat? Sprawdźmy!
Gdzie znaleźć opinie na temat zegarków Fossil?
Szukając odpowiedzi na nurtujące nas pytania zazwyczaj kierujemy się tam, gdzie najłatwiej uzyskać odpowiedź – do "Wujka Google". To on działa jak trzy koła ratunkowe z "Milionerów" razem wzięte. Mamy tu "Pół na pół", bo przecież nie uzyskujemy jednej konkretnej odpowiedzi, ale minimum dwie opcje widoczne w różnych linkach, "Pytanie do publiczności" czyli wnioski, które możemy wyciągnąć klikając adres for internetowych, a także "Telefon do przyjaciela", za który można uznać ukochaną Wikipedię. Jak jednak doskonale wiecie, koła ratunkowe to często za mało, żeby trafić na tę właściwą odpowiedź. Jak z nich skorzystać i gdzie szukać pomocy, żeby znaleźć wiarygodne źródło opinii na temat, który nas nurtuje, a którym w tym przypadku są zegarki Fossil?
Fora branżowe i grupy tematyczne jako źródło subiektywnych opinii na temat zegarków Fossil
Te dwa, bardzo zbliżone do siebie miejsca to istny ocean subiektywnych opinii i recenzji na wszelkie tematy. Można tam znaleźć krótkie wypowiedzi jak i uzasadnione wnioski wynikające z obserwacji i własnych doświadczeń użytkowników. Dyskutujący wymieniają się wzajemnie posiadaną wiedzą wnosząc do rozmowy swoje odczucia i teorie. Jest tu jednak pewien haczyk, opinie te są jak już wspomniałam subiektywne i często nasycone emocjami dyskutujących. Zdarza się, że podmiot w swojej wypowiedzi wręcz kipi negatywnym podejściem do jakiegoś tematu czy przedmiotu, a nie umie tego tak naprawdę uzasadnić. Wtedy spotykamy się z typowym "nie, bo NIE". Trzeba więc oddzielić starannie ziarna od plew i wybrać te głosy, które niosą za sobą sensowne uzasadnienie. Warto również dopytać, dlaczego ktoś wysnuwa taką a nie inną opinię na temat zegarka Fossil zanim sami ślepo ustosunkujemy się do jego wypowiedzi.
Portale branżowe – miejsce, gdzie znajdziesz dane by sam wysnuć swoją opinię na temat zegarka Fossil
Od wyżej wspomnianych różnią się tym, że treści na nich dostępne zamieszczają osoby związane z branżą, takie, które posiadają wiedzę we wskazanym temacie i chętnie się nią dzielą. Dzięki temu, portale branżowe są prawdziwą skarbnicą wiedzy. To na ich stronach można wyczytać jaki mechanizm posiada dany zegarek Fossil, z czego jest wykonany czy w jakim roku zagościł na rynku. Portale te stronią od subiektywizmu i starają się przedstawiać czytelnikom obiektywne informacje pozwalając mu samodzielnie wysnuć wnioski.
Sklepy stacjonarne i internetowe oraz ich sprzedawcy – szybka i bezpośrednia droga do uzyskania informacji o zegarkach Fossil
Jak wiadomo, każdy sklep chce sprzedać swój towar, jeśli jednak zatrudnia się mądrych, uczciwych ludzi, to towar sprzeda się sam. Stosując zasadę rzetelności i szacunku dla klienta nauczyliśmy się, że podając prawdziwe informacje na temat posiadanego asortymentu zawsze spełnimy oczekiwania klienta. Staramy się zatem odpowiadać konkretnie i rzeczowo na zadawane pytania, a przy tym doradzamy tak, by pomóc znaleźć najlepsze rozwiązanie, ale nie narzucić konkretnej decyzji. Wierzymy, że nasza konkurencja wyznaje podobne wartości, dlatego uważamy, że sklepy takie jak nasz i zatrudniani w nich konsultanci są również doskonałą drogą ku znalezieniu rzetelnych opinii na temat zegarków Fossil.
Jakie są opinie na temat zegarków Fossil i dlaczego?
Jak już wspomniałam, na każdy temat można znaleźć wiele opinii. Nie inaczej jest w przypadku zegarków Fossil. Z jednej strony w sieci znajdujemy wypowiedzi o negatywnym wydźwięku, które kwestionują jakość produktów zarzucając im, że odbiegają od innych, bardziej "zegarkowych marek". Z drugiej zaś, wyczytać możemy mnóstwo pochlebnych komentarzy, w których internauci wręcz rozpływają się nad designem produktów sygnowanych logo tego producenta. Opinie na temat zegarków Fossil są więc bardzie zróżnicowane. Zastanówmy się jednak, dlaczego tak bardzo kwestionowana jest jakość tychże czasomierzy skoro, wykonane są z materiałów tak popularnych i docenianych jak chociażby stal szlachetna, a w ich kopertach pracują japońskie mechanizmy Miyota, które przez wielu uważane są za bardzo dobre. Może tak naprawdę nie ma się do czego przyczepić?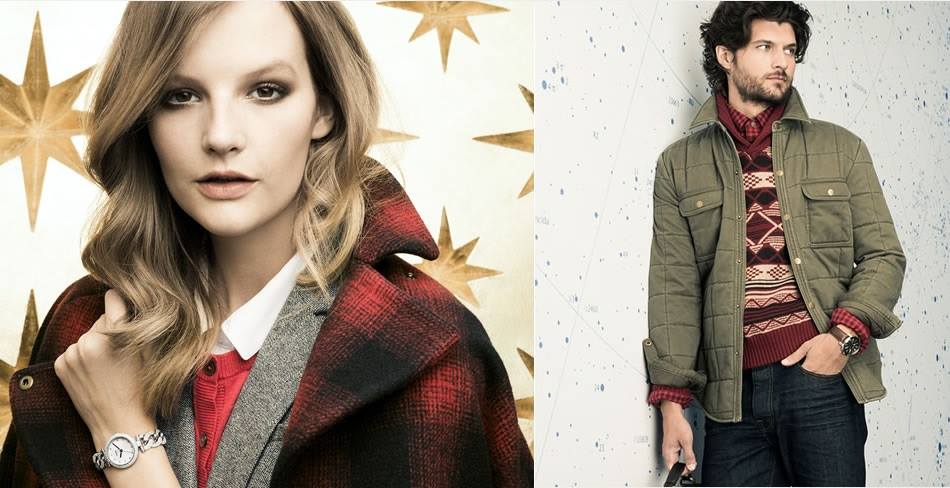 Zanim kupisz zegarek Fossil zastanów się, czego oczekujesz?
Ponieważ opinii na temat zegarków Fossil jest wiele, nie mając wyrobionego własnego zdania warto zastanowić się, dlaczego w ogóle nas one zainteresowały i czego oczekujemy od czasomierza. Jeśli zależy nam na wyjątkowym, interesującym wzornictwie, to bez wątpienia trafiliśmy doskonale. Design Fossili jest niezwykły, a to w jaki sposób marka łączy motyw retro z najnowszymi trendami jest pewnego rodzaju sztuką. Warto podkreślić, że modele Fossil cechuje bardzo wysoka dywersyfikacja, co sprawia, że trafiają w oczekiwania kobiet i mężczyzn na całym świecie. 
Jeżeli jednak szukasz zegarka bogatego w wyszukane funkcje czy o ponadprzeciętnej wodoodporności, to powinieneś skupić się jednak na markach, które oferują tego typu rozwiązania jak np. zegarki sportowe czy tzw. divery.