Zegarki Lacoste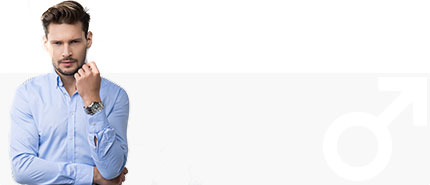 Lacoste męskie
zobacz wszystkie
zobacz wszystkie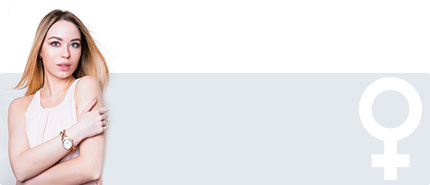 Lacoste Damskie
zobacz wszystkie
zobacz wszystkie
Zegarki Lacoste to casualowe modele, które od lat doskonale łączą sportowy charakter z duchem codzienności. Ich wyjątkowość tkwi w uniwersalnym charakterze, który pozwala z powodzeniem dopasować je do strojów na różne okazje. Podobnie jak cała oferta marki, projekty czasomierzy Lacoste opierają się na fascynacji światem tenisa, w który panuje harmonia, klasa, ale i upór oraz zacięta rywalizacja.
Ciekawe wzornictwo zegarków Lacoste
Mocny charakter będący domeną sportowców widoczny jest w każdym elemencie zegarków Lacoste. Ponieważ wykonywane są z wysokiej klasy materiałów (miękka, naturalna skóra, stal antyalergiczna czy wygodne w użytkowaniu tworzywo sztuczne), gwarantują duży komfort noszenia i użytkowania na długie lata. Ze względu na ciekawe wzornictwo i często zaskakującą kolorystykę wyróżniają się na tle konkurencji. Liczne kolekcje damskie i męskie dają możliwość wyboru spośród zegarków na pasku skórzanym, kauczukowym czy bransolecie. Niezależnie jednak od stylistyki klient zawsze ma pewność, że sercem czasomierza Lacoste, który kupuje jest japoński mechanizm kwarcowy, który pracować będzie przez długie lata. Choć zalet zegarków tego francuskiego producenta jest wiele, nie można pominąć jeszcze jednej - dla wielu kluczowej - przystępnej ceny, która zdecydowanie zachęca do zainwestowania środków właśnie w zakup czasomierza sygnowanego znakiem aligatora.
Zegarki Lacoste- Historia
Ojcem i założycielem marki Lacoste był francuski tenisista René Lacoste, który to w 1929 r. zaprezentował się światu w autorskiej koszulce sygnowanej zaskakującym logo jakim był aligator. Choć Lacoste był już znany z odmiennego w stosunku do przeciwników podejścia do mody (podczas US Open w 1926r. wystąpił w gładkiej, białej koszulce szytej z francuskiej bawełny czym zdecydowanie wyróżnił się na tle innych graczy). Zamieszczony na koszulce symbol aligatora tak zapadł w pamięć publiczności jak i samemu René, że z czasem przyjął on pseudonim "The Alligator". Mężczyzna łączył zamiłowanie do mody z karierą sportowca rozwijając biznes oparty na projektowaniu ubrań dla tenisistów.
Sukces nadszedł w latach 80
Masowa produkcja ubrań oznaczonych profesjonalnie zaprojektowanych logo aligatora zaczęła się w 1933 r i rozwijała się przez kilkadziesiąt lat by odnieść sukces w latach 80. XX w. Obecnie Lacoste wciąż utrzymuje się w czołówce najchętniej kupowanych produktów balansujący na granicy świata mody i sportu. Projekty ubrań jak i dodatków czy obuwia, a także zegarki Lacoste cieszą się ogromnym powodzeniem na całym świecie. Prezentując wysoką jakość w stosunkowo przystępnej cenie stanowią doskonałą alternatywę dla tych, którzy nie chcą wydawać kroci a jednocześnie pragną zapewnić sobie komfort użytkowania kupowanych ubrań czy zegarków na długie lata.
Serwis zegarków Lacoste
Uwaga! Jeśli posiadasz zegarek Lacoste i chcesz skontaktować się z serwisem marki, kliknij tutaj i znajdź najbliższy, autoryzowany punkt serwisowy Zibi w Twojej okolicy.
Trwa filtrowanie...
Czy wiesz, że w naszym sklepie jest ponad 30 000 zegarków?
Jest z czego wybierać :)