Idealny zegarek dla nurka - Certina DS Super PH 500 vs Vostok Europe Lunokhod
Jesteś fanem nurkowania? Lubisz spędzać czas penetrując głębię? Zdajesz sobie w takim razie sprawę, że podczas wodnych eskapad potrzebujesz czasem zmierzyć czas, a często nie jest to łatwe. Koniecznie przeczytaj ten tekst, a dowiesz się, który zegarek będzie dla Ciebie idealny.
Najlepsze zegarki do nurkowania – porównanie zegarków Certina DS Super PH 500 C037.407.17.280.10 i Vostok Europe Lunokhod 6S21620E278
Jak powszechnie wiadomo, woda i zegarki nie do końca mają się ku sobie. Jeszcze kilkadziesiąt, a nawet kilkanaście lat temu rzadkością były modele, które radziły sobie w przypadku choćby większych zachlapań. Dziś zegarki wodoodporne są znacznie bardziej popularne i sili się o nie niemal każda marka. Oczywiście klas wodoszczelności mamy kilka i wciąż najłatwiejsze do osiągnięcia pozostają te oznaczane jako WR30 i WR50, a więc oznaczające odporność na zachlapania i pływanie powierzchniowe, co nie daje satysfakcji fanom sportów wodnych. Miłośnicy wodnego szaleństwa zwracają uwagę jedynie na te zegarki, których wodoszczelność wynosi minimum 10ATM, a najlepiej jeśli osiąga 200m i więcej.
Skąd nazwa zegarki typu "diver"?
Takie właśnie zegarki, o bardzo wysokiej wodoszczelności wynoszącej minimum 20 ATM cieszą się szczególnym uznaniem nurków – profesjonalnych jak i amatorów. Ich popularność w tak wąskiej grupie doprowadziła do tego, że zyskały miano odnoszące się do grupy użytkowników i ich hobby. Modele te otrzymały nazwę "diver's watches" czyli zegarki nurków i pod tą nazwą figurują w wielu portalach czy katalogach.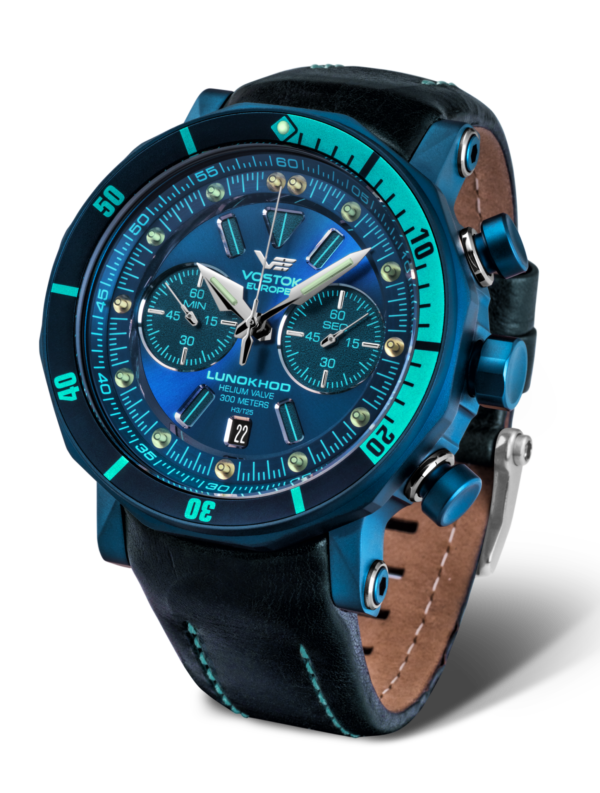 Co wyróżnia zegarki diver?
Jako, że zegarki do nurkowania mają przede wszystkim być odporne na działanie wody, ich producenci skupiają się przede wszystkim na budowie zapewniającej jak najwyższą szczelność. Z tej przyczyny, konstrukcja zegarków do nurkowania jest inna niż standardowo. Pojawiają się tu ważne elementy, niespotykane w klasycznym modelach, a których kluczową rolą jest podniesienie klasy WR. Do części tych zaliczyć możemy zakręcany dekiel oraz koronkę. Poza nimi docenić należy wzmacniane uszczelki, które zabezpieczają środek chronometru. Ponadto zegarki diver posiadają w większości przypadków szafirowe szkło. Ważnym z praktycznego punktu widzenia są cechy tak jak wyraźne, fluorescencyjne wskazania tarczy, które przeczytać można nawet w ciemnej głębinie.
Kto produkuje zegarki diver?
Chętnych do tworzenia zegarków dla nurków jest sporo, a na giełdzie producentów wciąż pojawiają się kolejne marki. Nie jest jednak łatwo "wbić się" tam, gdzie inni wypracowali już sobie stabilną pozycję. Dlatego właśnie, choć producentów jest wielu, rynek dzieli się przede wszystkim na kluczowych graczy. Wśród nich z całą pewnością wyróżnić należy Certinę, która swoim autorskim systemem DS -Double Security pokazała, jak doskonale potrafi "zatrzymać" wodę. Wymienić tu należy także Tissota, którego wybrane kolekcje są dla nurków bardziej niż interesujące. To także Atlantic w specjalnych edycjach jak Worldmaster Diver. Poza nimi ogromnym zainteresowaniem cieszą się dzieła Japończyków. Zegarki G-shock i Seiko to dla wielu fanów nurkowania "must have". Szwajcaria i Japonia nie są jednak jedynymi ośrodkami zegarmistrzostwa w tej kategorii. Swoich wiernych klientów ma np nasz polski Balticus, a oklaski zbierają także litewskie zegarki Vostok Europe.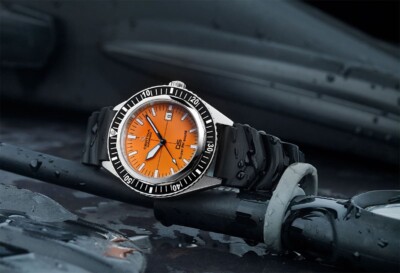 Certina DS Super PH 500 C037.407.17.280.10 vs Vostok Europe 6S21-620E278
Wszystkie te marki cieszą się naprawdę dużym powodzeniem, a modeli, które dają do wyboru swoim klientom jest naprawdę dużo. Spróbujmy dziś porównać dzieła dwóch skrajnie wymienionych powyżej marek, które obecnie cieszą się ogromną popularnością.
Jaki jest zegarek Certina DS Super PH?
Zacznijmy od nowości, którą jest Certina DS Super PH 500 C037.407.17.280.10. Ten model podobnie jak inne wyposażone w system Double Security posiada szereg atutów, które świadczą o tym, że jest to idealny zegarek dla nurków. Posiada wzmocnione, grubsze niż zwykle szafirowe szkło (1,2mm), specjalne uszczelki zabezpieczające tubus, koronkę i dno koperty, jak również wzmocnione dno koperty. Dzięki specjalnej konstrukcji posiada wodoszczelność na poziomie aż 500 m tj. 50 BAR. Jest to jedna z najwyższych wodoszczelności jaką wyróżniają się zegarki dla nurków. 
Certina DS PH 500 ma również szereg innych zalet: mechanizm automatyczny Powermatic 80, doskonały design oparty na pomarańczowej tarczy urozmaiconej fluorescencyjnymi indeksami i wskazówkami oraz wymiennym, czarnym pasku, a także grawerowany dekiel wzbogacony symbolami nurków. Dzięki połączenie bardzo wysokiej wodoszczelności z iście atrakcyjnym designem otrzymujemy model, który każdy nurek chciałby nosić.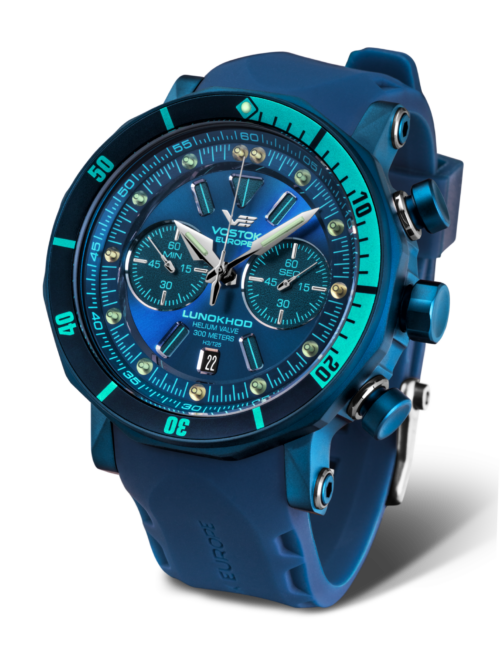 Co wiemy o zegarku Vostok Europe 6S21-620E278?
Vostok Europe Lunokhod 6S21620E278 to jeden z najpopularniejszych modeli litewskiego producenta. Jest wyjątkowy w każdym calu począwszy od wyglądu, a skończywszy na funkcjonalności. Posiada okrągłą kopertę o średnicy 49mm, która ma unikatowy, niebieski kolor zbliżony do barwy paska. Wewnątrz koperty pracuje kwarcowy mechanizm japoński wysokiej jakości. Na tarczy widzimy odblaskowe indeksy i wskazówki, które zostały pokryte warstwą trytu. Jest to wysoce istotne przy nurkowaniu, gdyż w ciemności, tarcza staje się bardzo czytelna. Kolejną istotną cechą jest, która bezpośrednio przekłada się na wodoszczelność zegarka Vostok Europe Lunokhod 6S21620E278 jest zakręcona koronka zabezpieczająca środek czasomierza przed ingerencja wody. Do tego dochodzi zawór helowy, który ma niebagatelne znaczenie. Dzięki nim udało się uzyskać wodoodporność na poziome 300m, która dla fanów nurkowania jest nie lada gratką.
Podsumowanie : Certina DS PH 500 czy Vostok Lunokhod?
Ciężko tu jednoznacznie odpowiedzieć, który z modeli jest lepszy i który powinni wybrać fani nurkowania. Możemy jednak zestawić ich poszczególne parametry w tabeli, aby ułatwić Wam podjęcie własnej decyzji.
| | | |
| --- | --- | --- |
| nazwa: | Certina DS Super PH 500M C037.407.17.280.10 | Vostok Europe Lunokhod 6S21620E278 |
| wodoszczelność: | 500m | 300m |
| szkło: | szafirowe | mineralne K1 |
| podświetlenie: | tak, warstwa fluorescencyjna | tak, warstwa trytu |
| dodatkowe informacje: | zakręcany dekiel, zakręcona koronka | zakręcana koronka |
|   | system Double Security | zawór helowy |
|   | obrotowa luneta |   |
|   |   |   |
|   |   |   |
Zapoznaj się:
Czy serwisować zegarek automatyczny/mechaniczny?
Zegarek terrorysty
Jak usunąć zarysowania z zegarka?