Zegarek terrorysty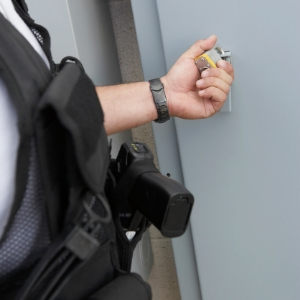 Co łączy Baracka Obamę i Osamę bin Ladena? Jaki niepozorny gadżet może wpakować Cię do więzienia? I dlaczego podczas podróży znaczenie ma to, co masz na ręku? Przeczytaj ten tekst, a dowiesz się, który czasomierz może pochwalić się co najmniej nietypową kartoteką.
Zegarek terrorysty
Zegarki od lat uważane są za dobra luksusowe. Są wyznacznikiem statusu społecznego, modnym dodatkiem do strojów na różne okazje, a także praktycznym gadżetem przydatnym podczas uprawiania sportu czy innych aktywności. Mało kto jednak wie, że czasomierze mogą pełnić jeszcze jedną rolę – być symbolem przynależności do określonej grupy społecznej, nawet takiej, o której zwykli obywatele tego świata chcieliby zapomnieć. Może być znakiem rozpoznawczym terrorystów.
Casio F-91 ulubiony zegarek terrorystów
Marka Casio znana jest z czasomierzy, które emanują funkcjonalnością i praktycznym zastosowaniem przy zachowaniu ciekawego designu. Jednakże projektując je, nikt chyba nie sądził, że jeden z nich stanie się topowym modelem, który swoją popularność zawdzięczać będzie nietypowemu zastosowaniu. Jak się okazuje, są inne sposoby na wykorzystanie czasomierza niż jak sama jego nazwa wskazuje – w celu dokonania pomiaru czasu. Terroryści wpadli bowiem na pomysł, który polega na wykorzystaniu mechanizmu zegarka Casio F-91 do skonstruowania bomby.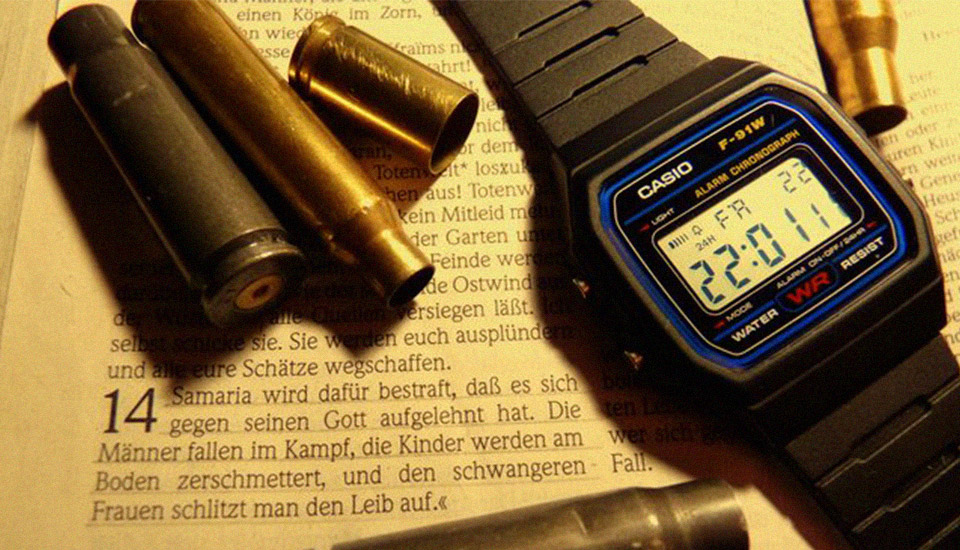 Casio F-91 jako element zapalnika bomby konstruowanej przez terrorystów
W 1996 roku, a więc zaledwie 5 lat po wprowadzeniu niniejszego modelu na rynek, rozpoczęto kampanię ostrzegawczo-informacyjną skupiającą uwagę sił bezpieczeństwa lotniczego na tym, że zegarek Casio F-91 może być znakiem rozpoznawczym terrorystów. Informacje na ten temat pojawiły się w oficjalnych dokumentach amerykańskich sił specjalnych z dodatkowym zapisem mówiącym o tym, że właściciel takiego czasomierza może być wyszkolonym w zakresie tworzenia bomb i zapalników bojownikiem Al-Kaidy. 
Osama bin Laden i Casio F-91
Podejrzenia co do "niekonwencjonalnego" zastosowania Casio F-91 okazały się nabierać na znaczeniu wraz z biegiem lat, gdy z tym właśnie modelem na ręku dał się sfotografować sam Osama bin Laden. Podsyciło to nić podejrzeń i uruchomiło machinę dodatkowym kontroli a nawet zatrzymań. Jak się z czasem okazało tylko w amerykańskiej bazie w Guantanamo na Kubie przetrzymywano aż 12 osób ze względu na sam fakt posiadania niniejszego zegarka.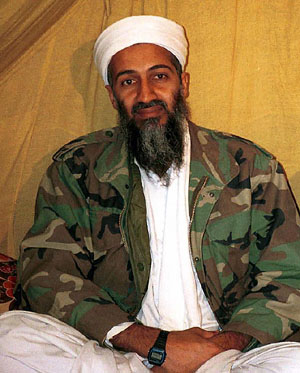 Casio F-91 zegarek dla terrorysty, ale czy tylko?
Oczywiście, że nie. Gdyby tak było, mój teść już siedziałby zakuty w kajdanki, w ciasnej celi, bo F-91 to jego ulubiony model zegarka, którego za nic nie chce się pozbyć, ani zamienić na żaden inny model. Co ciekawe, a może nawet zabawne, jeśli lubicie czarny humor, model ten jest wyjątkowo lubiany nie tylko przez groźne organizacje, ale także przez ludzi, którzy zatrzymanych z tego powodu pilnują. Mało tego, noszony jest czy był przez osoby, które w amerykańskiej hierarchii stoją tak samo wysoko jak niegdyś w Al-Kaidzie stał bin Laden. Nosił go bowiem sam Barack Obama, który zdjęciem w zegarku Casio F-91 pochwalił się podczas kampanii prezydenckiej. Ciekawe czyż nie?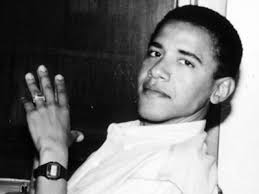 Dlaczego terroryści wybrali akurat Casio F-91?
Cóż, powodów można wymienić sporo, jednak to tylko spekulacje, a o prawdziwą przyczynę należałoby zapytać pomysłodawców tej jakże ciekawej idei. Zegarek ten jest tani, a jednak bardzo dobry jakościowo. Posiada szereg funkcji, których obsługa nie należy do skomplikowanych. Jest lekki, mały i komfortowy w użytkowaniu. Po zdjęciu z nadgarstka z łatwością schowasz go do kieszeni.
To tylko niektóre atuty Casio F-91, które naszym zdaniem mogły skłonić terrorystów do wykorzystania go w celu skonstruowania śmiercionośnej bomby. A jakie jest Wasze zdanie na ten temat? Czy terroryści dokonali trafnego wyboru czy raczej powinni przerzucić się na inny model?
---
W artykule wykorzystano informacje i zdjęcia z portali:
Highsnobiety
Gadżetomania