Jak kobiety wybierają zegarki?
W jaki sposób kobiety wybierają zegarki?
My, kobiety mamy to do siebie, że naprawdę nie jest łatwo nas rozgryźć. Nie dość, że każda z nas jest inna, to jeszcze same w sobie mamy "kilka twarzy" w zależności od tego w jakim momencie naszego życia się znajdujemy, czy jesteśmy wyspane i czy mąż i dzieci akurat za bardzo nie wchodzą nam na głowę.  Zdarza się, że jesteśmy niezdecydowane, nerwowe i niekonsekwentne, ale przy tym jakże czarujące (hehe). Nie inaczej jest w kwestiach dokonywania zakupów. No cóż… w końcu zdarza nam się stać 5 min przy stoisku z mąką czytając etykiety z opisem przeznaczenia danego produktu i głowiąc się, czy na pewno warto wziąć mąkę tortową, która w zasadzie jest dość uniwersalna, czy nie lepiej tę do naleśników, bo akurat jest w promocji, chociaż wcale nie planowałyśmy smażyć placków. Mało tego, rzadko zdarza nam się wyjść ze sklepu tylko z tym (albo w ogóle z tym) co pierwotnie próbowałyśmy kupić. Przecież tak dużo rzeczy "uśmiecha się" do nas z półek kusząc kolorami i karteczkami z napisem PROMOCJA. A co dopiero kiedy zakupy robimy w internecie? Tam czeka nas prawdziwa inwazja. Ahh… my kobiety mamy naprawdę ciężko.
Choć wydawać by się mogło, że problem niezdecydowania i impulsywnych zakupów pojawia się u przedstawicielek płci pięknej głównie podczas codziennego shoppingu czy szukania odpowiedniej odzieży, okazuje się, że podobny dylemat doskwiera nam przy poszukiwaniu odpowiednich dodatków, a mianowicie zegarków i biżuterii. Tak, Drogie Panie, dobrze wiemy, że to nie takie proste znaleźć czasomierz, który nam się spodoba i będzie w odpowiedniej cenie. Jak w takim razie podejmujemy decyzje o zakupie zegarka? Co sprawia, że kupujemy właśnie ten a nie inny zegarek? Pozwólcie, że bazując na swoim przeszło 10-letnim doświadczeniu w branży pokuszę się o delikatne podsumowanie i uporządkowanie Waszych, ale i moich (tak, tak – ja też kupuję zegarki i mam ich… 10) rozterek dotyczących zakupu chronometru.
Podstawowe kryterium zakupu damskiego zegarka – wygląd czasomierza
A podobno to faceci są wzrokowcami… Podobno, bo to my potrafimy zauważyć praktycznie wszystko – szczególnie u innych kobiet. "Widziałaś jakie miała buty? /  Chyba zrobiła usta… / Zobacz na jej palec-ma pierścionek zaręczynowy. / Ale ma popalone końcówki…" i tak można by w nieskończoność. No właśnie, my dostrzeżemy wszystko, dlatego tak rzadko mężczyznom udaje się coś przed nami ukryć. Nasz sokoli wzrok i spostrzegawczość przekładają się także na nasze decyzje zakupowe sprawiając, że to właśnie wygląd zegarka jest kluczowy w kwestii tego, czy obdarzymy go naszym zainteresowaniem czy też nie ma mowy, abyśmy w ogóle zwróciły na niego uwagę. 
Wybierając czasomierz patrzymy na jego ogólny design, ale także na poszczególne elementy. Dopatrujemy się bardziej lub mniej interesujących detali, przywiązujemy wagę do kolorystki i to nie tylko paska, ale nawet wskazówek czy indeksów godzinowych widocznych na tarczy. Zastanawiamy się, do czego ten produkt będzie nam pasował, ale także kombinujemy w drugą stronę myśląc, co można by kupić, aby dobrze komponowało się z czasomierzem. Budujemy w głowach szereg stylizacji, w których dany zegarek będzie odgrywać niebagatelną rolę. O tak, zdecydowanie zwracamy uwagę na wygląd i "byle co" na pewno nas nie zainteresuje.
Marka ma znaczenie – czyli jak logo na tarczy zegarka wpływa na decyzję o jego
To kryterium, które z jednej strony jest mocno subiektywne i wynika z naszych własnych doświadczeń z danym producentem, z drugiej zaś może być wynikiem oddziaływania na nas wpływu otoczenia czy reklam. Kiedy szukamy zegarka zwracamy uwagę na to, kto go wyprodukował i oceniamy jakość produktu przez pryzmat marki nie zaś samego modelu. W końcu bardziej dostępne i lepiej znane są opinie na temat poszczególnych marek niż konkretnych towarów. Z tej właśnie przyczyny oczy świecą nam się na widok błyszczących liter składających się w nazwy takie jak Versace, Michael Kors, Emporio Armani czy Tommy Hilfiger. Uwielbiamy otaczać się markami, które są modne, które reklamują celebrytki, które widzimy na pięknych fotografiach na facebooku czy instagramie z popularnym hashtagiem. Dlatego tak chętnie sięgamy po Cluse, Rosefield, Fossil czy Daniel Wellington nie oglądając się na opinie niekiedy podważające ich jakość (osobiście nie do końca rozumiem zresztą tę nagonkę na marki fashion). Kupujemy to, co modne i ładne i mamy do tego prawo.
Niestety, sympatia względem znanych marek i chęć posiadania na nadgarstku znanego logotypu często wiąże się z pokusą kupna podróby. Błagam, nie róbcie tego. To naprawdę nie przystoi. Ludzie z pewnością prędzej czy później to zauważą a i ty "przejedziesz się" na takiej oszczędności. Jak to kiedyś wyczytałam w brytyjskiej prasie : You can't be authentic if you buy fake designer items. (Więcej na ten temat przeczytasz tutaj)
Cena zegarka a decyzja o zakupie
No cóż, portfel i karta kredytowa raczej z gumy nie są, ale… czasem da się coś z tym zrobić. Z tej właśnie przyczyny, my – kobiety, znacznie częściej niż panowie naginamy nasz budżet przeznaczony na zakup zegarka. I to tyczy się sytuacji, gdy kupujemy dla siebie, ale również w prezencie dla naszego ukochanego. Takie już jesteśmy, jeśli coś nam się bardzo podoba, wyskrobiemy dodatkowe fundusze, by kupić właśnie tę rzecz. To tak, jak mężczyźni mają przy kupnie samochodu –  zawsze znajdą sposób by nas przekonać, że warto kupić nowy i jeszcze trochę dopłacić, prawda?No cóż, każdy ma swoje priorytety.
Jeśli chodzi o zależność między ceną, a zakupem zegarka przez kobiety, zauważamy, że Panie zazwyczaj podają kwotę jako trzecie kryterium. Zwykle podajecie nam informację: Szukam zegarka damskiego Michael Kors w różowym złocie, tak do 1000zł. Jednak po chwili, przeglądając ofertę i zatrzymując się na "tym" modelu wspominacie: mógłby być ewentualnie ciut droższy, a po chwili dodajecie: ten jest naprawdę ładny…tylko jednak dosyć drogi…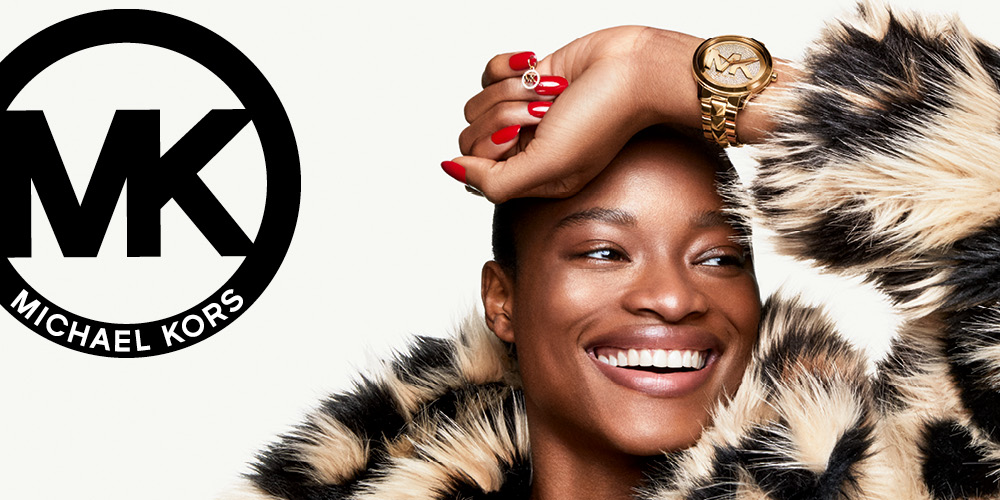 Promocje na zegarki, a decyzje zakupowe kobiet
I tu przechodzimy do kolejnej kwestii czyli tego, że my, kobiety jesteśmy prawdziwymi łowcami promocji. Kiedy już ustalacie z nami, że Wasz wymarzony zegarek to ten, który kosztuje więcej niż początkowo zakładałyście, z reguły pytacie o możliwość uzyskania rabatu. I bardzo dobrze 🙂 Jeśli tylko możemy, z chęcią Wam go udzielimy – zadowolony Klient to podstawa! Pamiętajcie jednak, że my też mamy pewne ograniczenia, których nie jesteśmy w stanie przeskoczyć i jeśli nie możemy sprostać Waszym oczekiwaniom, to nie jest to nasza zła wola, a jedynie brutalne prawa rynku i słupki księgowe. Zwykle jednak dochodzimy do consensusu, a Wy wracacie do nas z magiczną Kartą Stałego Klienta, dzięki której kupujecie taniej.
Funkcje zegarka – sprawa czwartorzędna?
No cóż, trochę tak jest. Ponieważ większość damskich zegarków ma charakter uniwersalny i nadaje się do noszenia na co dzień jak i od święta, dodatkowe opcje schodzą na boczny tor i traktowane są często bardziej jako element designu niż jako funkcjonalność. Tak jest w przypadku chronografu czy multifunkcyjnego datownika, których dodatkowe tarcze widoczne na cyferblacie stanowią dla większości pań urozmaicenie wyświetlacza, z którego możliwości tak naprawdę raczej nie korzystają.  Inaczej wygląda to w kwestii smartwatchy czyli zegarków inteligentnych, które nie dość, że atrakcyjnie wyglądają, to mają za zadanie ułatwiać nam życie dzięki swoim licznym funkcjom. Wybierając takie zegarki nastawiamy się przede wszystkim na jego opcje, dlatego decyzje o zakupie smartzegarka są z reguły bardziej przemyślane i trwają dłużej.
I co? Nie łatwo jest dogodzić kobiecie prawda? Ale za to jaka satysfakcja, kiedy pomożesz wybrać ten właściwy model! Ja osobiście uwielbiam dostawać od Was maile z podziękowaniem za skuteczną pomoc w doradzeniu odpowiedniego zegarka. To naprawdę wielkie wyróżnienie wiedzieć, że jest się osobą, która potrafi sprostać oczekiwaniom klienta. Na szczęście w naszej firmie, nie ja jedna mam takie magiczne moce. Pracujący u nas panowie, którzy zajmują się Waszymi zamówieniami i którzy zazwyczaj pomagają Wam przy zakupie czasomierzy i biżuterii mają naprawdę duże doświadczenie i również trafiają w Wasze gusta. Możecie więc czuć się bezpiecznie i "walić do nas jak w dym" – z radością pomożemy znaleźć zegarek nawet dla najbardziej niezdecydowanej Pani 🙂