Jaki zegarek na co dzień wybrać — klasyczny czy smartwatch?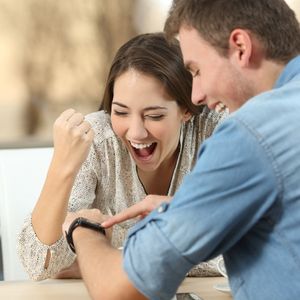 Zegarek to dla każdego mężczyzny wyjątkowy, osobisty dodatek. Chociaż każdy z nas ma w kieszeni smartfon, na którym z łatwością można sprawdzić datę lub godzinę, czasomierze na rękę są nadal niezwykle popularne. Niektórzy twierdzą wręcz, że bardziej niż kiedykolwiek wcześniej. Od kilku lat do kolekcji męskich dodatków szturmem wdzierają się również smartwatche. Decyzja o tym, jaki zegarek męski wybrać – postawić na klasykę czy nowoczesność – może być prawdziwym wyzwaniem. Przyglądamy się bliżej temu, który zegarek lepiej sprawdzi się na co dzień.
Zegarek klasyczny kontra smartwatch — różnice i podobieństwa
Jeśli chcesz świadomie zdecydować, jaki zegarek męski kupić, koniecznie powinieneś lepiej poznać cechy charakterystyczne konkretnych rozwiązań. Jakie są różnice i podobieństwa między klasycznymi czasomierzami a smartwatchami? Dotyczą one między innymi rodzaju mechanizmu, materiałów, z jakich produkowana jest koperta, pasek i bransoleta oraz dostępnych funkcji.
Zastosowany mechanizm
W przypadku zegarków klasycznych, najstarszym wykorzystywanym rozwiązaniem jest mechanizm z naciągiem ręcznym. Obecnie poszukiwany chyba wyłącznie przez kolekcjonerów. Współcześnie produkowany dobry zegarek mechaniczny będzie oferował naciąg automatyczny, którego główny element (rotor, nazywany też wahnikiem), napędzany jest przez ruch nadgarstka. Klasyczne zegarki z mechanizmem automatycznym mają sekundnik, który porusza się płynnym jednostajnym ruchem. Dla podkreślenia ich wyjątkowości, producenci często decydują się na zastosowanie tarczy open-heart lub przeszklonych dekli. Chociaż tego typu rozwiązania wykorzystują najlepsze marki zegarków (np. XXX), czasomierz nie może leżeć bez ruchu – jego działanie warunkuje ciągłe wprawianie mechanizmu w ruch.
Alternatywą, znacznie wygodniejszą na co dzień, jest dobry zegarek kwarcowy. Wykorzystuje on zjawisko piezoelektryczne, mając za kryształ kwarc. Zaletą takiego rozwiązania są: niska cena mechanizmu, dokładność chodu (wynosząca około 20 s/m-c) oraz długi interwał między kolejnymi wymianami baterii, wynoszący jakieś dwa lata.
O ile w przypadku zegarków klasycznym możemy wybrać dopasowany do swoich preferencji rodzaj mechanizmu, o tyle smartwatche pracują wyłącznie na bateriach. Konstruktorzy nowych rozwiązań dokładają starań, aby akumulatory były wydajne i w tym celu wykorzystują innowacyjne rozwiązania. Na przykład żywotność baterii smartwatcha Michael Kors (MKT5011) ocenia się na 1-2 dni, a indukcyjne ładowanie do 80% trwa około 2 godzin. Użytkownicy najczęściej ładują urządzenia w nocy.
Jakość wykonania koperty
Można zauważyć podobieństwa między zegarkami klasycznymi a smartwatchami, jeśli chodzi o kształt koperty – najczęściej jest ona okrągła lub kwadratowa. Ale co powiedzieć o materiałach użytych do produkcji? Powszechnie wykorzystuje się szlachetną stal nierdzewną oraz tworzywo sztuczne (na przykład w wielu modelach Casio G-Shock). W wersji premium dobre marki zegarków męskich wykorzystują tytan, złoto, mosiądz, a nawet stopy ceramiczne.
W przypadku smartwatchy, możemy spotkać modele z kopertą ze stali szlachetnej (jak Frederique Constant FC282AB5B6), aluminum (Fossil Sport Smartwatch FTW4019) lub z tworzywa sztucznego (Garett Sport 27 GPS). Nie znajdziemy w tej kategorii zegarków z kopertą wykonaną z droższych metali (złoto, tytan) lub stopów ceramicznych.
Rodzaj zapięcia
Wybierając, jaki zegarek dla mężczyzny będzie najlepszy, nie bez znaczenia jest rodzaj zapięcia. W tym przypadku zarówno zegarki klasyczne jak i smartwatche dają użytkownikowi dużą dowolność. W obu stylach możemy spotkać czasomierze na pasku skórzanym, parcianym lub z tworzywa sztucznego, a także na bransolecie ze stali szlachetnej i tytanu.
Dostępne funkcje
Funkcjonalność to dziedzina, w której zarysowuje się wyraźna różnica między klasyką a nowoczesnością. Dobre zegarki męskie z mechanizmem kwarcowym lub mechanicznym najczęściej precyzyjnie wskazują godzinę, minutę, sekundę i posiadają datownik. Niekiedy dają możliwość uruchomienia stopera lub minutnika, a więc funkcji ściśle związanych z pomiarem czasu.
Z drugiej strony, najlepsze marki zegarków elektronicznych zachwycają bogactwem funkcjonalności. W niektórych sytuacjach mogą nawet zastąpić telefon. Smartwatch może być z powodzeniem wykorzystywany do:
Obsługi połączeń i wiadomości tekstowych, łącząc się z telefonem przez Bluetooth
Monitorowania sprawności organizmu, w tym tętna, poziomu nawodnienia lub jakości snu
Roztaczania pełnej kontroli nad wynikami treningu, pozwalając na zapamiętywanie czasu i innych istotnych parametrów wysiłku fizycznego
Lokalizowania i wytyczania trasy, dzięki funkcjom zintegrowanym z modułem GPS
Dokonywania płatności przez Google Pay, Apple Pay i inne systemy wykorzystujące technologię zbliżeniową NFC
Jaki zegarek — zegarki klasyczne. Dla kogo jest to najlepsze rozwiązanie?
Wielu mężczyzn rozważających jaki zegarek warto kupić, decyduje się postawić na klasykę. Dla kogo jest to najlepsze rozwiązanie? Z pewnością dla tych, którzy szukają czasomierza na wyjątkowe okazje lub po prostu chcą stylowo wyglądać na co dzień. Warto przy tym zauważyć, że samo pojęcie zegarka klasycznego jest bardzo pojemne. Dla niektórych klasycznym jest zegarek z okrągłą, smukłą kopertą i czarnym skórzanym paskiem, a więc totalny oldschool. Inni stawiają na nieco odważniejsze wzornictwo.
Pojawia się jeszcze jedna kwestia – zegarek japoński czy szwajcarski? Wiele osób uważa, że te ostatnie zorientowane są głównie na klasykę i elegancję. Z kolei produkty japońskie to krok w kierunku sportowego designu i charakternego zacięcia. Oczywiście w wielu markach możemy znaleźć modele, które próbują łączyć ze sobą różne style. Dlatego zdecydowanie lepiej kierować się ogólnymi wrażeniami estetycznymi i jakością wykonania podzespołów, aniżeli krajem pochodzenia.
Klasyczny zegarek to także sposób na kreowanie własnego wizerunku w biznesie. Mężczyzna, który ozdobił nadgarstek gustownym czasomierzem, może eksponować go na przykład w czasie spotkania z klientami lub uścisku dłoni. Elegancki zegarek może mieć znaczny wpływ na to, jak partnerzy biznesowi będą postrzegać swojego kontrahenta. Jakie są dobre firmy zegarków męskich i od czego warto rozpocząć poszukiwania nieśmiertelnej klasyki? Przyjrzyjmy się kilku propozycjom.
Doxa DLight
Doxa DLight to klasyka w najlepszym wydaniu. Zegarki z tej serii to srebrna okrągła koperta ze stali szlachetnej i jasna tarcza, na której doskonale widać oznaczenia w postaci kresek. Brak przytłaczających detali, a nawet cyfr arabskich bądź rzymskich sprawia, że ten zegarek jest doskonałym rozwiązaniem dla mężczyzn gustujących w wytwornej, niewymuszonej elegancji. Czarny skórzany pasek i mechanizm kwarcowy zapewniają komfort użytkowania na długie lata.
Fossil ME3099
Fosill to propozycja dla mężczyzn, którzy cenią klasykę, ale chcą łamać konwenanse i budować swój wizerunek na nietuzinkowych rozwiązaniach. Piękna, okrągła tarcza w stylu open-heart przykuwa wzrok. Pasek z naturalnej, miękkiej skóry świetnie leży na nadgarstku i jest odpowiednio wyprofilowany. Najwyższej jakości materiały użyte do produkcji sprawiają, że Fossil to odpowiedź na pytanie, jaki zegarek na prezent dla mężczyzny, który na co dzień chce wyglądać stylowo.
Tissot HERITAGE
Jeżeli zastanawiasz się, jaki zegarek automatyczny wybrać i szukasz rozwiązań klasycznych, seria Tissot Heritage jest skrojona na miarę tych potrzeb. To męski, szwajcarski czasomierz z dużą rezerwą chodu (aż 48 godzin). Koperta została wykonana z najwyższej jakości stali, a szafirowe szkło jest doskonałą ochroną przed uszkodzeniami – można je zarysować jedynie diamentem. Tissot to jedne z najlepszych zegarków dla mężczyzny, który zawsze stawia na bezkompromisową elegancję.
Smartwatch, czyli zegarki dla lubiących być na bieżąco nie tylko z godziną
Smartwatch to zegarki dla osób, które kochają aktywność fizyczną i oprócz elegancji, stawiają na pragmatyzm. Duża funkcjonalność sprawia, że coraz częściej sięgamy po rozwiązania elektroniczne. Smartwatche dają możliwość szybkiego podglądu przychodzącego połączenia lub wiadomości, przejrzenia otrzymanych mejli, a nawet wykonania zdjęcia. Dla wszystkich, którzy dbają o kondycję, zegarki elektroniczne oferują cały zestaw funkcji do monitorowania aktywności organizmu. Zaczyna się już w nocy – kontrola tętna pozwala precyzyjnie określić jakość snu. W czasie treningu, smartwatch pozwoli na wybranie odpowiedniego rytmu i tempa, a nawet pomoże w obraniu najlepszej trasy biegu lub spaceru.
Jeżeli zastanawiasz się, jaki zegarek męski kupić komuś, kto lubi być na bieżąco, smartwatch jest znakomitym kompromisem. Szczególnie osoby zabiegane docenią możliwość błyskawicznego dostępu do przypomnień, kalendarza lub skrzynki z wiadomościami mejlowymi. Co więcej, bogata oferta smartwatchy poniekąd rozwiązuje problem, jaki zegarek damski kupić – większość modeli dostępnych na rynku to zegarku unisex. W łatwy sposób można wymienić pasek, żeby w mgnieniu oka zmieć model męski w kobiecy.
Jaki zegarek — dla kogo najlepszy będzie smartwatch?
Smartwatch to doskonałe rozwiązanie dla osób, które cenią sobie dodatkowe funkcje i szukają podręcznego gadżetu do czegoś więcej niż samego wyświetlania godziny. Obecnie zegarki elektroniczne to potężna gałąź biznesu, a rozwiązania technologiczne z roku na rok stają się coraz bardziej zaawansowane oraz innowacyjne. Jakie są rodzaje zegarków elektronicznych? Zwykle spotyka się urządzenia dwóch najpopularniejszych typów:
Smartwatch to zwykle urządzenie rozmiarami przypominające zegarek klasyczny, najczęściej z większą okrągłą tarczą, sterowane dotykowo. Niekiedy obsługuje nawet GPS i może być kompatybilne z wieloma aplikacjami zainstalowanymi na smartfonie
Smartband, nazywany też opaską fitness, to również zegarek elektroniczny. Najczęściej jest niewielki, ma podłużny kształt i jego głównym zadaniem jest monitorowanie aktywności fizycznej, na przykład w czasie uprawiania sportu, między innymi biegania
Łatwo zagubić się w gąszczu ofert, dlatego doradzamy jaki zegarek elektroniczny warto wybrać.
Smartwatch Garett Sport Gym
Ten zegarek elektroniczny, jak wskazuje sama nazwa, przypadnie do gustu wszystkim, którzy regularnie uprawiają sport. Wykonano go z niezwykle lekkiego i wytrzymałego sztucznego tworzywa, a mechanizm kwarcowy gwarantuje precyzyjne działanie. Hesalitowe szkło i niezły współczynnik wodoodporności to główne zalety tego gadżetu.
Skagen Connected Smartwatch SKT5003
Smartwatch firmy Skagen to propozycja dla kobiet i mężczyzn, którzy szukają równowagi między nowoczesną technologią a klasycznym designem. Okrągła koperta wykonana ze stali szlachetnej i skórzany pasek to zdecydowany ukłon w stronę klasyki, a sterowany dotykowo ekran i rozległa funkcjonalność to powiew nowoczesności. Smartwatch doskonale sprawdzi się jako dodatek do każdej stylizacji.
Zegarek klasyczny jako biżuteria — jaki zegarek wybrać? Z paskiem, czy na bransolecie?
Klasyczne, dobre zegarki męskie oraz damskie mają jeszcze jeden atut – w wymiarze kulturowym oraz świecie mody funkcjonują jako gustowna biżuteria. Jaki dobry zegarek męski wybrać – na pasku czy bransolecie? Pasek, w szczególności skórzany, świetnie sprawdzi się jako elegancki dodatek do formalnych stylizacji, na przykład wieczorowej sukni lub garnituru. Mężczyźni dobierają jego kolor do stylu innych akcesoriów, na przykład paska. Jednak naturalna skóra źle znosi kontakt z wilgocią. Pod wpływem złych warunków atmosferycznych lub potu, z czasem pasek może ulec przebarwieniu, a nawet mieć nieprzyjemny zapach. Dlatego trzeba go odpowiednio konserwować, korzystając z przeznaczonych do tego preparatów. W niektórych przypadkach po prostu co jakiś czas należy wymienić skórzany pasek w zegarku na nowy lub na pasek silikonowy.
Zegarek z bransoletą to bardziej uniwersalne zastosowanie. Może wyglądać równie elegancko, szczególnie gdy do produkcji użyto wysokiej jakości stali szlachetnej lub tytanu. Jednocześnie, bransoleta nie koroduje, nie pęka i nie odkształca się – jest znacznie trwalsza niż pasek skórzany. Na którą z opcji się zdecydować? Wszystko zależy od osoby, która będzie na co dzień nosić zegarek i od tego, w jakich warunkach najczęściej przebywa. Jeżeli pracuje na świeżym powietrzu lub wykonuje prace fizyczne, bransoleta może okazać się lepszym wyjściem. Z drugiej strony osoby, które pracują w biurze lub spotykają się z klientami, mogą zdecydować się na czasomierz ze skórzanym paskiem.
Zegarki klasyczne damskie
Producenci czasomierzy nie zapomnieli również o płci pięknej. Jeśli chodzi o zegarek damski, jaki wybrać dla osoby, która ponad wszystko ceni klasykę? Dostępne na rynku oferty to doskonała biżuteria, która pasuje do wieczorowej kreacji lub na ważną uroczystość, na przykład wyjście do teatru bądź opery na premierowy spektakl. Mnogość wzorów i form potrafi zachwycić każdą kobietę. Jaki zegarek damski sprawdzi się dla pań, które szukają czasomierzy na pasku? Godny polecenia jest model Maurice Lacroix Eliros (EL1094-PVP01-450-1) Ten czasomierz to klasa sama w sobie – tarcza zdobiona diamentami, koperta ze stali barwionej na złoto i pasek z niebieskiej skóry to szczyt wyrafinowanego gustu i niezapomniane wrażenia estetyczne.
Jaki zegarek na co dzień — jakich funkcji szukać w smartwatchu?
Zastanawiając się, jaki zegarek warto kupić na co dzień, warto wziąć pod uwagę bogactwo funkcji dostępnych obecnie w smartwatchach. Czego szukać w ofertach? Poniżej przedstawiamy zestawienie najpopularniejszych funkcjonalności, które powinny się znaleźć w każdym zegarku elektronicznym wysokiej jakości.
Alarm, korzystający z dźwięku i wibracji
Barometr, który informuje o aktualnym ciśnieniu atmosferycznym
Stoper (lub chronograf)
Automatycznie podświetlana tarcza, najlepiej dostosowująca się do pory dnia
Stopień wodoodporności (tego typu gadżet zwykle jest na tyle wodoszczelny, że można w nim pływać i nurkować bez sprzętu)
Możliwość synchronizacji (sparowania) z telefonem i potrzebnymi aplikacjami
Monitorowanie aktywności w ciągu dnia, obejmujące na przykład krokomierz
Monitorowanie długości i jakości snu
Moduły kardio – pulsometr oraz pulsoksymetr, pozwalające na podstawowy pomiar pracy mięśnia sercowego i poziomu tlenu we krwi
Zegarek klasyczny vs smartwatch, czyli co lepiej się sprawdza na co dzień?
Porównując oba rozwiązania, co lepiej się sprawdza na co dzień – zegarek klasyczny czy smartwatch? Na to pytanie nie można udzielić jednoznacznej odpowiedzi, ponieważ wszystko zależy od upodobań i preferencji posiadacza. Dla osób ponad wszystko ceniących elegancję, pragnących zachować styl w kontaktach biznesowych, dobry zegarek mechaniczny z klasyczną, analogową tarczą, okaże się strzałem w dziesiątkę. Jeżeli jednak bardziej cenimy funkcjonalność i chcemy być na czasie, smartwatch zapewni nam to, czego potrzebujemy – szybki dostęp do ulubionych aplikacji, monitorowanie codziennej aktywności i wsparcie w czasie treningów. Co ciekawe, wiodące marki zegarków elektronicznych nie odbiegają jakością wykonania od swoich klasycznych odpowiedników. Gustowna koperta i nierzadko pasek ze skóry bądź tworzywa sztucznego sprawiają, że smartwatch sprawdzi się do każdej stylizacji – od dżinsów i stylu casual po wieczorową kreację lub garnitur. Wybór jest naprawdę ogromny, dlatego warto już dziś przejrzeć najciekawsze oferty i wybrać taką, która w pełni zaspokoi nasze oczekiwania.
---
Najczęściej czytane teksty ZegarkiCentrum.pl:
Jaki smartwatch z EKG wybrać? Najlepsze zegarki medyczne
Na co zwrócić uwagę przy zakupie zegarka
Jaki zegarek sportowy wybrać? Przegląd najpopularniejszych modeli