Modne zegarki damskie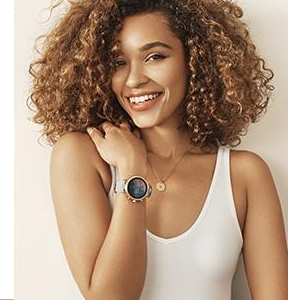 Chcąc sprostać wymaganiom dzisiejszego świata musisz być zawsze na czasie z obowiązującymi trendami albo znaleźć takie modele, które na długo pozostaną modne. Jak to zrobić? Spraw sobie Fossila!
Damskie zegarki Fossil są na topie
To prawda, od wielu lat Fossile uznawane są za jedne z najchętniej kupowanych czasomierzy dla kobiet, które wpisują się w kategorię tzw. Modeli modowych. Zegarki te prezentują doskonały styl opierający się na trendach popularnych w sezonie, kiedy to mają swoją premierę, ale również na sprawdzonym w poprzednich miesiącach i latach elementach wzornictwa. Takie połączenie zapewnia im długowieczność i sprawia, że nie nikną w tłumie modeli sygnowanych logotypami firm znanych ze świata mody.
Choć w projektach Fossila króluje styl modern-vintage, modele, które pojawiły się na rynku z poprzednich sezonach zdecydowanie bardziej nawiązują do nowoczesnych trendów niż do stylu retro. Nie można jednak jednoznacznie wskazać, co przeważa we wzornictwie tych czasomierzy, gdyż w zależności od kolekcji (których jest naprawdę dużo) spotykamy tu różne spojrzenia na produkt, jakim jest damski zegarek. Pozwolę sobie więc podzielić je wg tego, co znajduje się na teleskopach stalowych kopert – bransoleta lub zegarek.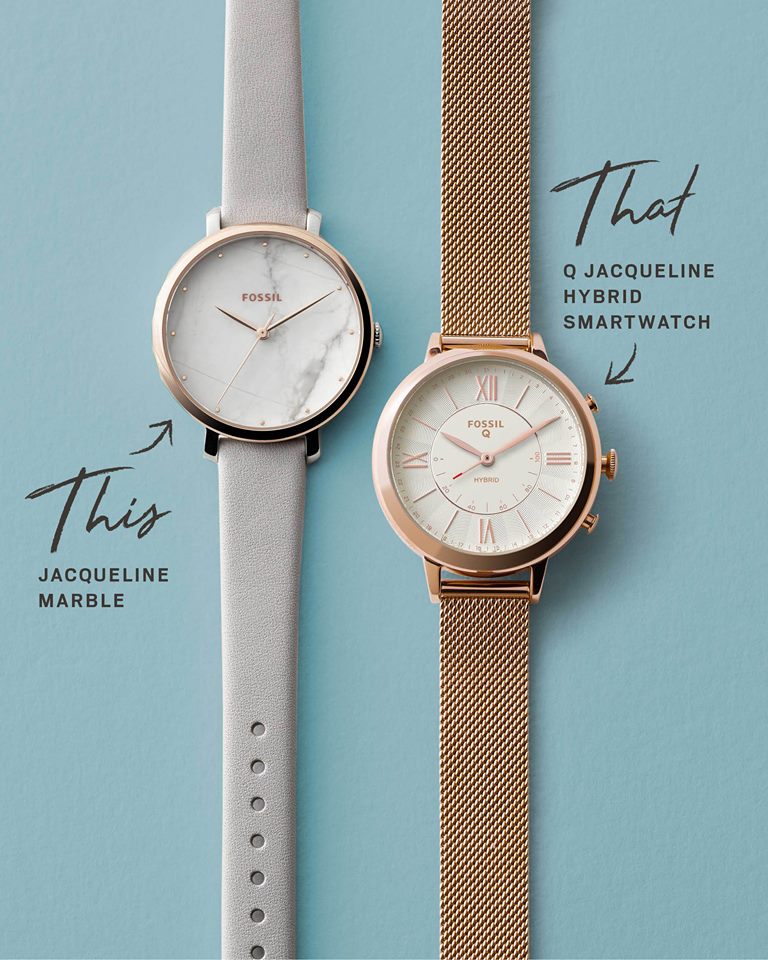 Najmodniejsze zegarki  na bransolecie
To pierwsza grupa produktów Fossila i wg mnie bardziej zróżnicowana. Występują tu zarówno drobne modele o niewielkich tarczach i delikatnych, cienkich wręcz bransoletkach, jak również masywne modele typu boyfriend, których średnica koperty to minimum 38mm, a szerokość bransolety rozpoczyna się od 22mm. W zależności od tego, jaki styl preferujesz i czego szukasz, z pewnością ukierunkujesz się na jeden z tych dwóch typów i albo wykażesz się subtelnością, albo postawisz na mocny gadżet, który od razu rzuca się w oczy. Tak czy siak będzie to na pewno dobry wybór, który sprawi, że w towarzystwie wykażesz się modnym dodatkiem.
Modne Fossile na pasku dla kobiet
To kolejna część produktów z oferty tego producenta. W przeciwieństwie do modeli na bransolecie, nie znajdujemy tu raczej bardzo masywnych czasomierzy. Zegarki te posiadają raczej niewielkie lub średniej wielkości koperty okrągłe i prostokątne, na teleskopach których widnieją skórzane lub (zdecydowanie rzadziej, ale jednak) kauczukowe paski. Wybór modnych modeli damskich Fossil na pasku może być nieco trudny, gdyż gama kolorystyczna jest ty naprawdę bardzo szeroka. Od białego po czarny przez wszystkie kolory tęczy i ich odcienie, a w niektórych kolekcjach nawet kilka odcieni, gdyż pewne modele posiadają tzw "double strap", czyli podwójny pasek, którego każda część ma inną barwę. Rodzaj i szerokość paska to także kwestia nieoczywista. Są standardowe, mocowane na teleskopach, o typowej sprzączce, ale są również takie, które mocowane są pod kopertą przez co osłaniają dekiel. Wybierając zegarek, musisz więc droga Damo, odpowiedzieć sobie – jaki typ i kolor paska wolisz.
Modne zegarki  dla kobiet pozłacane metodą IP
Metoda IP czyli Ion Plating to forma nanoszenia koloru jaką Fossil stosuje w swoich produktach. Polega na naniesieniu na stal naładowanych cząsteczek koloru, które po rozpyleniu łatwiej przywierają do powierzchni i tworzą powłoką odporną na ścieranie (więcej o metodzie IP czytaj tutaj). Dzięki temu zabiegowi, poza modelami w standardowym, stalowym kolorze, Fossil oferuje nam czasomierze w kolorze żółtego i różowego złota, jak również granatu czy np głębokiej czerni. Jest to bez wątpienia nie lada urozmaiceniem wobec typowych czasomierzy o odcieniu srebra, które choć nadal bardzo popularne, aż proszą się o "wewnętrzną konkurencję".
Cena modnych zegarków Fossil dla kobiet
Jak to mówią, za modę trzeba płacić. To prawda, dziś prawie za wszystko trzeba płacić, a złośliwi twierdzą, że dosłownie za wszystko (nawet za miłość). Ile kosztują zegarki Fossil dla kobiet? Jak na modne dodatki tej klasy stosunkowo niewiele (szczególnie jeśli porównamy je z innymi brendami o tej samej jakości – np. Burberry). Ceny czasomierzy Fossil dla kobiet zaczynają się od około 300zł i w przypadku zwykłych sikorów analogowych dochodzą do kwoty ok 800zł. Wyższe są natomiast ceny smartwatchy Fossil Q, ale tu płacisz nie tylko za wyjątkowy design, ale przede wszystkim za funkcjonalność, która naprawdę jest smart!
Czy warto kupić kobiecie  zegarek?
A no myślę, że warto. Jeśli lubi modne gadżety i chce wykazać się w towarzystwie dobrym gustem, to na pewno będzie zadowolona. Fossil to zegarki, które z powodzeniem zastąpią klasyczną biżuterię jak również w komponują się w inne błyskotki. Mogą być podstawą stylizacji lub jej dopełnieniem, dlatego Drogie Panie, warto mieć je w swojej kolekcji. No, chyba, że stawiacie bardziej na jakość i szukacie modelu z firmy stricte zegarmistrzowskiej, wtedy przygotujemy dla Was zupełnie inną ofertę 😉
A jakie jest Twoje zdanie na ten temat? Podobają Ci się Fossile dla kobiet? A może ich design nie przypadł Ci do gustu i wolisz inne modne silory? Opowiedz nam o tym! A jeśli ten tekst przypadł Ci do gustu, daj kciuk w górę-dzięki!