Zegarek dla biegacza? Timex!
Zegarek dla biegacza? Timex!
Jeśli Twoją pasją jest bieganie, z pewnością szukasz zegarka, który choć w części odzwierciedli Twoje zamiłowanie. Wybierz więc ten, który bieganie ma wpisane w swój byt – wybierz Timex!
Sportowe zegarki Timex dla biegaczy
Choć bieganie stało się w naszym kraju popularne dopiero kilka lat temu i można powiedzieć, że wciąż nabiera rozpędu, to w Stanach, skąd pochodzi Timex, zainteresowanie ludzi tą dziedziną ma dużo dłuższą historię. Ze względu ba kobiety i mężczyzn, którzy w przerwie między wymuszonym ganianiem między szklanymi domami na trasie praca-dom-sklep-dzieci-dom producent stworzył kolekcje zegarków sportowych Timex właśnie dedykowanych biegaczom. Linie temu poświęcone otrzymały charakterystyczne nazwy: Ironman oraz Marathon.
Ironman – zegarki Timex dla biegaczy i "ludzi z żelaza"
Jeśli interesujesz się bieganiem, triathlonem lub byłeś w kinie na jednym z najlepszych polskich filmów ostatnich lat (Najlepszy), z pewnością wiesz czym są imprezy sportowe Ironman. To potwornie wyczerpujące, trudne, a dla niektórych wręcz niemożliwe do ukończenia zawody triathlonowe, które pokonał cały świat, a którym patronuje właśnie Timex. Nic dziwnego, że znając wagę i poziom trudności tych zawodów producent zdecydował się stworzyć kolekcję zegarków sportowych dedykowanych ludziom z żelaza. Tak! Z żelaza! Bo trzeba być absolutnie niezłomnym i najlepszym, by ukończyć wyścig Ironman, a co dopiero jak przedstawiony w filmie Polak – Jerzy Górski, zostać mistrzem świata w Podwójnym Ironmanie!!!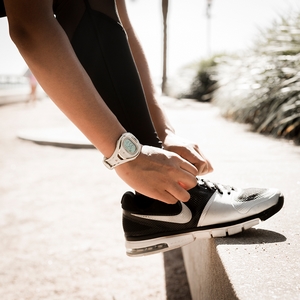 Jakie funkcje mają sportowe zegarki Timex dla biegaczy?
Ponieważ bieganie to nie seans na kanapie i w jego trakcie nie masz czasu by zajmować się zbędnymi rzeczami, z pewnością liczysz na to, że zegarek szybko i sprawnie wskaże Ci to, co akurat chcesz wiedzieć. I słusznie, bo takie właśnie są Timexy dla biegaczy. Wygodne w użytkowaniu czasomierze sportowe tego producenta projektowane są tak, by za wciśnięciem odpowiedniego guzika lub (uwaga!) kliknięciem dotykowego panelu tarczy uruchomiły konkretną funkcję lub wskazały Ci jej zapis. Potrafią one obliczyć przebyty dystans, liczbę przebytych na nim kroków i spalonych kalorii, a łącząc się z systemem GPS wskażą, gdzie dokładnie odbyłeś trening i w jakim tempie biegałeś. Ponadto twój zegarek sportowy Timex do biegania przypomni Ci, że czas się napić. Alarm hydracyjny pozwoli Ci łatwo zorientować się, kiedy czas nawodnić Twój organizm. Czasomierz Timex Ironman z funkcją pulsometru pozwoli Ci także na kontrolę pracy Twojego serca przez co będziesz mieć dokładny pogląd na to, co dzieje się z Twoim organizmem, ale również pomoże Ci dostosować tempo biegu do formy treningu i tego, co chcesz osiągnąć (interwał, wzgórza, spalanie tłuszczu, wyścig itd).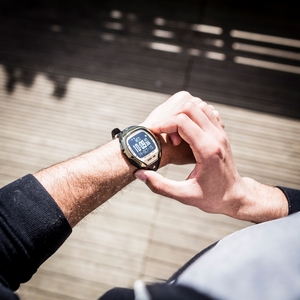 Design zegarków dla biegaczy Timexa
Ponieważ już dawno okazało się, że sport, szczególnie ten rekreacyjny, to nie tylko aktywność, ale i moda, Timex stara się, aby czasomierze sygnowane jego logo były nie tylko praktyczne, ale i modne. Z tego względu do produkcji wybierane są trwałe, ale i lekkie materiały jak paski z gumożywicy i wzmocnione tworzywo sztuczne, z którego wykonywane są koperty zegarków. Kolorystyka jest naprawdę różnorodna i opiewa o niemal wszystkie kolory tęczy i to w przypadku zarówno modeli damskich i męskich dla biegaczy Timex. To produkty o stonowanych barwach, jak również wyraziste, a nawet "żarówiaste" sikory.  Duża gama dostępnych produktów sprzyja znalezieniu idealnego modelu, który będzie pasował do naszego sposobu ubierania się na trening, a także spełni nasze wymagania techniczne.
Mam nadzieję, że choć trochę nakreśliłam Ci profil zegarków Timex dla biegaczy. Mam nadzieję, że te sportowe czasomierze sprostają Twoim wymaganiom. A może masz już w swoim dobytku Ironmana? Czy jednak wolisz innych producentów? Jakich? Opowiedz nam o tym! Jeżeli moje "wypociny" choć trochę Ci się podobały, zostaw łapkę w górę! Dzieki! 😉