Zegarki Certina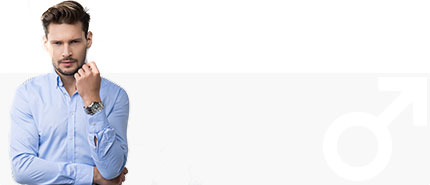 Certina męskie
zobacz wszystkie
zobacz wszystkie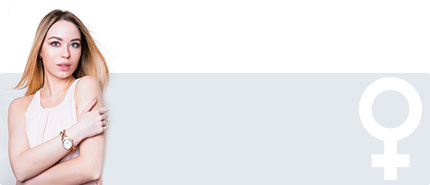 Certina Damskie
zobacz wszystkie
zobacz wszystkie
Wymagania Klienta marki Certina? Wśród zegarków tej marki można znaleźć modele spełniające wymagania nawet najbardziej wymagającego Klienta! Są zarówno modele automatyczne jak i kwarcowe, często posiadające funkcje EOL – End of Life. Dzięki temu wskaźnikowi, użytkownik jest informowany o zbliżającym się terminie wyczerpania baterii poprzez przeskakiwanie wskazówki sekundowej o cztery pola.
Zegarki Certina automatyczne
Modele automatyczne natomiast, działają dzięki wirnikowi, który wprawiony w ruch wytwarza energię. Do ich uruchomienia wystarczy ruch ręki, dzięki czemu działają podczas zwykłego użytkowania. Te zegarki Certina mają określoną rezerwę chodu, po której zatrzymują się. Aby uniknąć zatrzymania można przechowywać je w rotomacie, który zapewnia ruch zegarka.
Zegarki Certina od ponad 100 lat!
Marka ta jest znana na świecie od przeszło 100 lat i obecna jest na wszystkich kontynentach. Nic dziwnego... To doskonały styl, prestiż i symbol dobrego gustu, dlatego zajmuje tak ważne miejsce w ofercie naszego autoryzowanego sklepu z zegarkami. Certina doskonale sprawdzi się jako luksusowy prezent, którym osoba obdarowana będzie się cieszyć długie lata.
Szwajcarska jakość!
Certina to szwajcarska marka, proponująca Wam, klientom wyjątkowe produkty, które charakteryzuje czystość formy, nowoczesność oraz niezwykła pasja w tworzeniu. Są to czasomierze utrzymane w sportowym tonie, jednakże wysublimowane zdobienia pozwalają uzyskać luksusowy przedmiot, który można idealnie skomponować również z codzienną, czy elegancka stylizacją.
Wykonanie
Zegarki Certina zawsze są wykonane z najwyższej klasy elementów: chirurgiczna stal szlachetna 316l lub zupełnie antyalergiczny tytan. Paski skórzane o odcieniach dopasowanych do kolorów cyferblatów są pięknie wykończone, natomiast kauczukowe zapewniają komfort użytkowania. Szkła szafirowe oraz kamienie szlachetne – diamenty, używane w wybranych modelach, dopełniają całości. Zegarki Certina są opatrzone znanymi mechanizmami ETA, których działanie opiera się na wysokiej częstotliwości drgań generowanych w małym krysztale syntetycznym. Powoduje to, że zegar wewnętrzny funkcjonuje niezwykle dokładnie.
Historia marki Certina
W 1888 roku Bracia Adolf i Alfred Kurth założyli manufakturę zegarków w szwajcarskim miasteczku Grenchen. Początkowo w zespole poza braćmi było zaledwie 3 innych pracowników. W krótkim czasie produkcja rozwijała się i kolejni rzemieślnicy dołączali do projektu. W 1906 r została zaprezentowana nazwa marki Grana, która pochodziła od miejscowości jej pochodzenia. Od najwcześniejszych lat efekt pracy manufaktury spotykał się z wielkim uznaniem środowiska zegarmistrzowskiego. Nazwa Certina została wprowadzona dopiero w latach 30 XX wieku. Bazuje ona na łacińskim słowie 'certus', co oznacza 'pewny', 'niezawodny'. Firma pod tym brandem została ostatecznie zarejestrowana w 1939 i nazwa pozostała niezmienna do dzisiaj.
Certina DS Double Seciurity
Zaprezentowanie autorskiego systemu uszczelniania i wzmacniania DS ( Double Security) w 1959 roku to kamień milowy w rozwoju marki i moment, w którym zegarki Certina nabrały nowego znaczenia. Tym samym, zostały ustanowione nowe standardy i zupełnie nowa generacja mechanizmów, które miały wysoką wodoodporność 200 metrów (20bar) oraz zwiększoną odporność na wstrząsy. Technologia ta jest doskonała w zapobieganiu przedostania się wody i wilgoci do wewnątrz. W tym samym okresie uzupełniono logo marki o znak skorupy żółwia, która symbolizuje długowieczność i solidność. Grafika ta znajduje się również często na deklach czasomierzy Certina. Kwarcowe, sportowe zegarki Certina, mają wypukłe logo 3D, pozostałe modele kwarcowe mają logo grawerowane, natomiast zegarki automatyczne mają logo żółwia na elemencie mechanizmu. 
Niezawodne zegarki Certina
Wielkie ekspedycje czy wyczyny sportowe często stawały się inspiracją do tworzenia nowych modeli zegarków, które były dedykowane konkretnym osobom i wydarzeniom. 
Przykładem może być międzynarodowa wyprawa wspinaczkowa w Himalaje w 1960r. W Dhaulagiri w zachodnim Nepalu na wysokości 8,167 m n.p.m. w udowodniono niezawodność zegarków, narażonych na zmiany związane z ciśnieniem i wysokością. Innym przykładem jest podwodny projekt amerykańskiej marynarki 5 lat później. W 1973 roku belgijski kierowca motocrossowy Roger de Coster wygrywa po raz 3 Mistrzostwa Świata dumnie prezentując zegarek Certina na swoim nadgarstku. Innym posiadaczem wyjątkowego modelu Certina był amerykański bokser Muhhamad Ali. W roku 1976 firmował on zegarek Dia-mster, wyjątkowo odporny na zadrapania. Zegarki Certina były wielokrotnie sprawdzane w trudnych warunkach i zawsze okazywały się być niezawodne.
Swatch Group Group
Nowy rozdział w historii marki otwiera początek lat 80. XX w kiedy Certina zostaje częścią SMH Group. Grupa ta w 1999 roku pod zmienioną już nazwą Swatch Group Ltd. staje się światowym liderem w dziedzinie zegarmistrzostwa. 
Certina 125 lecie
125 lecie istnienia marki zostało ukoronowane prezentacją trzech nowych mechanizmów: Powermatic 80 - z 80 godzinna rezerwą chodu, C01.21 – niezawodny chronograf oraz ostatni Precidrive – będący nową generacją mechanizmów kwarcowych.
Projektanci kreujący nowe edycje zegarków zachowują szacunek do tradycji i sprawdzonych rozwiązań jednak jednocześnie ich projekty idą z duchem czasu. Od początku przy szybkim rozwoju marki, precyzja była najważniejszym atutem. Symbolicznie, w 2015 roku, Certina stała się oficjalnym partnerem zespołu Abu Dhabi podczas rajdowych Mistrzostw Świata WRC. Nowoczesne rozwiązania i innowacyjne mechanizmy zapewniają ustawiczny rozwój, z którego czerpią Klienci i miłośnicy marki.
Chcesz dowiedzieć się więcej o marce Certina? Zajrzyj tu:
Uwaga! Szukasz autoryzowanego serwisu dla Twojego zegarka? Kliknij --> tutaj i znajdź kontakt do serwisu zegarków jakiego potrzebujesz.
Trwa filtrowanie...
Czy wiesz, że w naszym sklepie jest ponad 30 000 zegarków?
Jest z czego wybierać :)