Zegarki Diesel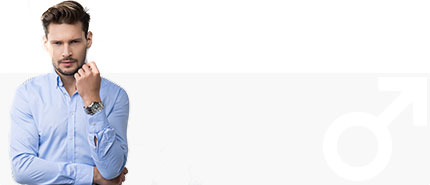 Diesel męskie
zobacz wszystkie
zobacz wszystkie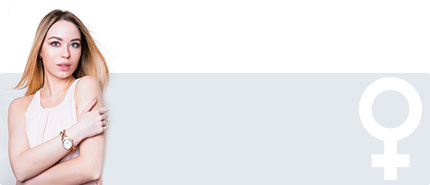 Diesel Damskie
zobacz wszystkie
zobacz wszystkie
Diesel to popularna marka modowa oferująca produkty innowacyjne, odważne i nietuzinkowe. Określana jest mianem marki lifestylowej, kreuje zupełnie nowe trendy zarówno w projektach odzieżowych, galanterii jak i dodatków. W tej ostatniej grupie szczególne miejsce zajmują zegarki Diesel.  Niewątpliwie chronometry Diesel, przeznaczone dla indywidualności pragnących wyróżnić się z tłumu i podkreślić swoją osobowość. Właściciele tych czasomierzy maja silny charakter i nie boją się stawić czoła wyzwaniom. Sami producenci zachęcają do zaznaczenia swojego indywidualnego śladu i obrania własnej drogi w wyrażaniu siebie.
Czasomierz Diesel'a nie dla każdego!
Tak, zegarki Diesel to nie tylko produkty, to również wyjątkowe doznanie odbiorcy. Przekaz ten, widoczny jest w każdym detalu. Czasomierze te przykuwają uwagę klientów niekonwencjonalnym wzornictwem, często wręcz przesadzonymi cechami, np. duże koperty w linii Big Daddy, czy jaskrawe i wyszukane kolory w linii Franchise.
Materiały marketingowe marki, zawsze są szokujące, odważne i awangardowe. Idea marketingu jest nietypowa, gdyż zysk ze sprzedaży został postawiony na drugim miejscu. Pierwsze, zajmuje chęć stworzenia filozofii opartej na czerpaniu z życia satysfakcji, afirmacji, odwagi i niezależności. Reklamy Diesel zdobyły uznanie komisji na Cannes Lions International Advertising Festival. Innowacyjne podejście do marketingu skutkowało współpracą z min. z twórcami gier komputerowych, gdzie zostały wykorzystane projekty ubrań. W 2008 nastąpiło połączenie sił Diesla oraz Sony Computer Entertainment Europe, dzięki której Diesel może sprzedawać w wirtualnym świecie Sony Play Station Home.
Diesel to zegarki fashion ale co z jakością?
Już tłumaczę. Wysokiej jakości elementy: stal szlachetna (antyalergiczna 316l), często pokryta powłoką PVD aby uzyskać wyjątkowy efekt, miękka skóra naturalna oraz kauczuk, z których wykonane są paski zapewniają długowieczność modeli dostępnych w naszym sklepie z zegarkami Diesel. Często używane tworzywo sztuczne, również jest najwyższej jakości tak, aby zapewniony był komfort użytkowania.
Historia marki Diesel
Założycielem marki był znany włoski projektant Enzo Rosso, który w miejscowości Molvena założył inicjatywę, która miała na celu promowanie prac młodych projektantów. Od samego początku firma Diesel jest synonimem rozwoju i popularności. Ewolucja z pozycji pioniera w kreowaniu mody alternatywnej do producenta, którego kolekcje stały się konkurencją ekskluzywnych marek casualowych, zapewnia rozpoznawalność na wszystkich kontynentach. 
Sklep
Pierwszy sklep Diesel został otwarty w 1996r w Nowym Yorku przy Lexington Avenue. Sam Rosso, przyznaje że sukces jego firmy to składowa otwartości Stanów Zjednoczonych, niemieckiej pragmatyczności i włoskiej kreatywności.
Pasja do tworzenia
Projekty Diesel swój początek mają zawsze w pasji do tworzenia, indywidualizmu oraz chęci wyrażania projektantów. Każdego sezonu Diesel prezentuje nie mniej niż 3000 produktów. Ich pokazy to wyraz wolności, ustawicznego rozwoju i zmian. W skład oferty wchodzi nie tylko odzież, ale i dostępne w naszym sklepie zegarki Diesel.
Zegarki Diesel i współpraca z Fossil
Obecnie Diesel wchodzi w skład grupy OTB, obok takich marek jak Maison Margiela, Marni, Viktor&Rolf. Renzo Rosso – założyciel Diesla, pozostaje na stanowisku prezesa grupy. Aktualnie w kilkunastu spółkach w Azji, Europie i obu Amerykach znajduje się ok 5000 tysięcy punktów sprzedaży marki.
Popularność kolekcji zegarków i biżuterii została poparta współpracą z popularnym producentem Fossil. Aktualnie Fossil Group jest polskim dystrybutorem marki.
Serwis Diesel
Uwaga! Szukasz autoryzowanego serwisu dla Twojego zegarka? Kliknij --> tutaj i znajdź kontakt do serwisu zegarków jakiego potrzebujesz.
Trwa filtrowanie...
Czy wiesz, że w naszym sklepie jest ponad 30 000 zegarków?
Jest z czego wybierać :)