Zegarki Festina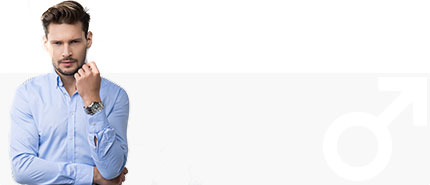 Festina męskie
zobacz wszystkie
zobacz wszystkie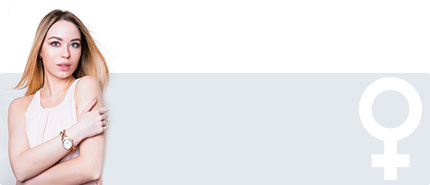 Festina Damskie
zobacz wszystkie
zobacz wszystkie
Zegarki Festina to od wielu lat wiodący producent zegarków cenionych na całym świecie. Ich liczne kolekcje trafiają w gusta kobiet i mężczyzn, którzy cenią sobie modne dodatki o nieskalanej jakości. Choć Festina kojarzona jest głównie z zegarkami sportowymi i sportowo-eleganckimi, w rzeczywistości oferuje dużo bardziej zróżnicowane produkty w tym typowo klasyczne jak również bardziej biżuteryjne.
Sportowy duch zegarków Festina
Na rynku spotkać można kolekcje Mademoiselle, które dzięki bogatym zdobieniom wykonanym z kryształów Swarovskiego z powodzeniem typową biżuterię w postaci wysadzanych bransoletek. Dużą popularnością cieszą się również damskie i męskie zegarki Festina z linii Retro czy Classic, które stawiają na tradycyjny design oparty na prostej formie i przejrzystym cyferblacie. Pozostałe linie jak Sport czy Multifunction balansują na granicy sportowego ducha i elementów codzienności dając efekt wizualny, którego nie sposób nie docenić. Jednak czasomierze Festina to nie tylko design, to przede wszystkim bardzo wysoka jakość, która potrafi sprostać wymaganiom klientów o najwyższych oczekiwaniach. To wysoka funkcjonalność i niezawodność w umiarkowanie przystępnej cenie, którą warto zapłacić, aby mieć pewność, że kupowany produkt posłuży nam na długie lata.
Festina i kolekcje sportowe
Niegdyś najpopularniejszymi kolekcjami były linie sportowe dedykowane w dużej mierze fanom kolarstwa. Edycje limitowane zegarków tworzonych z okazji największych wyścigów kolarskich jak Tour de France, Giro d'Italia czy nasze ukochane Tour de Pologne każdego roku zyskiwały sobie nowych fanów pragnących poszerzyć swoje zbiory o perełkę sygnowaną specjalnym grawerunkiem. Od bodajże 2016r marka Festina nie jest już chronometrażystą wyścigów kolarskich. W chwili obecnej wywieszenie logotypu na mecie przypadło szwajcarskiej marce Tissot.  
Historia marki Festina
Marka Festina to przeszło 100 lat bogatej tradycji zegarmistrzowskiej, która narodziła się w 1902 r. w szwajcarskiej miejscowości Le Chaux de Fonds. Od początku jej istnienia twórcom przyświecała jedna idea, która szybko stała się motto firmy, a jednocześnie dała początek jej nazwie - Festina lente! a więc w wolnym tłumaczeniu - "spiesz się powoli". Ponieważ marka ta szybko zadomowiła się w świadomości klientów jako producent zegarków godnych zaufania, stała się w krótkim czasie ucieleśnieniem tego, czego szukają fani zegarmistrzostwa - wysokiej jakości i ciekawego wzornictwa. Nieustająca praca i dbałość o szczegóły sprawiła, że kolejne, sygnowane logo Festina zegarki zdobywały coraz większe uznanie i pomagały budować wysoką do dziś pozycji firmy w trudnej branże jaką jest zegarmistrzostwo.
Mechanizm "Mecaquartz"
Z czasem napędzana sukcesami firma rozszerzała swoją działalność o kolejne kraje i kontynenty siląc się na wprowadzanie innowacyjnych rozwiązań. Przełomowym, a jednocześnie najbardziej znanym wprowadzonym przez Festinę rozwiązaniem było stworzenie mechanizmu "Mecaquartz", który stanowił połączenie technologii kwarcowej z werkiem mechanicznym. W kolejnych latach pojawiły się nowe linie modeli złotych jak i edycje limitowane dedykowane takim imprezom sportowym jak Tour de France, Giro d'Italia czy Tour de Pologne, które jest szczególnie bliskie nam Polakom. Festina partnerowała wszystkim tym imprezom będąc ich oficjalnym chronometrażystą. Obecnie na rynek wprowadzane są nowe modele sportowe jak i eleganckie i klasyczne, które nieustannie wzbogacają ofertę tego cenionego na całym świecie producenta, a znaleźć je możecie w naszym sklepie z zegarkami Festina.
Serwis zegarków Festina
Uwaga! Szukasz autoryzowanego serwisu dla Twojego zegarka? Kliknij --> tutaj i znajdź kontakt do serwisu zegarków jakiego potrzebujesz.
Trwa filtrowanie...
Czy wiesz, że w naszym sklepie jest ponad 30 000 zegarków?
Jest z czego wybierać :)