Frederique Constant - 5 ciekawostek
Frederique Constant to uznana marka zajmująca się watchmaking'iem. Cieszy się doskonałą renomą i popularnością zarówno wśród kobiet jak i mężczyzn. Jest jednak coś, czego prawdopodobnie o niej nie wiecie…?
Frederique Constant – interesujące fakty o marce
Firma Frederique Constant to jedna z marek, które cieszą się największym szacunkiem i powodzeniem wśród fanów zegarmistrzostwa. Jako jej największą zaletę wymienia się fakt, iż jest ona zaliczana do zaszczytnego grona manufaktur. Pojęcie to odnosi się do firm zajmujących się tworzeniem czasomierzy na najwyższym poziomie, a więc takich, które mogą poszczycić się stworzeniem minimum jednego, kompletnego mechanizmu. FC taką kartę przetargową posiada i tym właśnie sposobem zyskuje w oczach najbardziej wymagających klientów. Skąd jednak tak duże zaawansowanie technologiczne, wiedza i doświadczenie w stosunkowo "młodej", bo zaledwie 30-letniej firmie zegarmistrzowskiej?
Cóż, jako datę powstania firmy Frederique Constant rzeczywiście podać należy rok 1988, gdyż to właśnie wtedy Aletta Stas-Bax oraz Peter Stas rozpoczęli oficjalnie swoją działalność na rynku zegarmistrzowskim. Pierwsze modele "ręki" genewskiego zegarmistrza wprowadzili oni na rynek w 1992 roku, jednak korzenie firmy i inspiracja tak prestiżową specjalizacją jaką jest tworzenie zegarków sięgają znacznie głębiej, a już sama nazwa przedsiębiorstwa ma tzw. "drugie dno".
Ciekawostka 1: Z czego wywodzi się nazwa Frederique Constant?
Większość firm zegarmistrzowskich jak również marek modowych, które składają się z imienia i nazwiska, wywodzi się od danych ich założyciela. Znane są nam brandy takie jak Patek Philippe czy popularne w świecie fashion Michael Kors lub Tommy Hilfiger. Jeśli więc patrzymy na logo Frederique Constant samoczynnie nasuwa nam się na myśl teoria o tym, iż również ta firma nosi miano swojego założyciela. Jest jednak nieco inaczej… 
Jak już wspomniałam, FC założyli w 1988 roku Aletta Stas-Bax oraz Peter Stas, którzy postanowili stworzyć cenioną markę luksusowych, aczkolwiek nie horrendalnie drogich zegarków damskich i męskich. To pochodzące z Holandii małżeństwo, zakładając swoje przedsiębiorstwo, oddało hołd swoim przodkom, którzy w branży zegarmistrzowskiej działali już kilkadziesiąt lat wcześniej. Dziadkami Państwa Stas byli bowiem Frederique Schreiner i Constant Stas, którzy od 1904 roku tworzyli tarcze do szwajcarskich zegarków naręcznych. 
Choć przez wiele lat pracowali oni nad tworzeniem doskonałej jakości szwajcarskich czasomierzy, nazwa nawiązująca do ich personaliów zaistniała dopiero kilkanaście lat po ich śmierci (Schreiner +1969, Stas +1967). Mając głęboko zakorzenione tradycje zegarmistrzowskie i czerpiąc z dobytku przodków, Aletta i Peter Stas stworzyli firmę cieszącą się doskonałą opinią opartą na jakości, jaką od początku prezentowały produkty sygnowane ich logo. W ten sposób oddali cześć swoim dziadkom, bez których pracy i wiedzy tego sukcesu mogliby nie osiągnąć.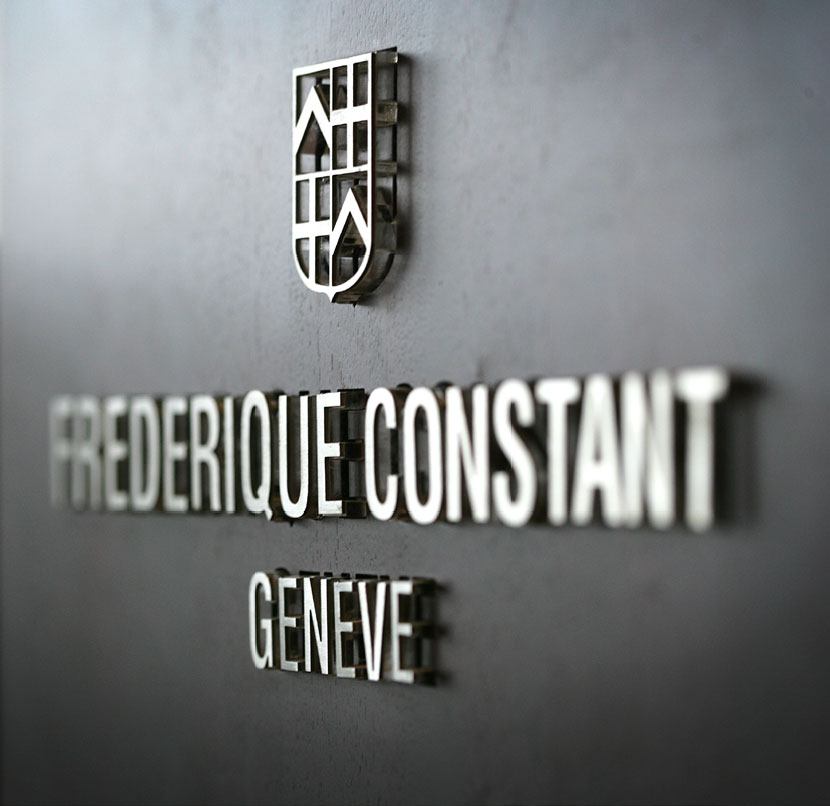 Ciekawostka 2: Zegarki Frederique Constant z założenia miały być luksusowe, ale nie zbyt drogie
Państwo Stas wielokrotnie opowiadało w wywiadach, iż do stworzenia własnej marki zegarmistrzowskiej popchnęła ich chęć posiadania wysokiej klasy szwajcarskich zegarków. Nie chcieli oni jednak płacić za nie ogromnych sum rzędu 15 tys CHF. Postanowili więc, stworzyć luksusowe czasomierze, które trafiać będą w oczekiwania pasjonatów zegarmistrzostwa, a jednocześnie nie będą zwalać ich z nóg swoimi zaporowymi cenami. Krótko mówiąc postanowili stworzyć zegarki… dla siebie!
To chyba podejście, jakie powinno przyświecać każdemu przedsiębiorcy. My sami budując nasz sklep zawsze mówimy, iż "z dumą tworzymy sklep, w którym sami chcielibyśmy kupować". W ten sposób udaje się osiągnąć kompromis pomiędzy oczekiwaniami producenta/sprzedawcy a klienta. Filozofia ta ma swój wyraz także w motto przedsiębiorstwa. "Live Your Passion" to słowa, które odzwierciedlają formę działania małżeństwa Stas, a jednocześnie pokazują światu, jak wielką pasją dla producentów jest założona przez nich firma.
Czasomierze Frederique Constant odkąd zagościły na rynku, zachwycały swoją jakością. W pierwszej kolejności wypuszczono zaledwie 6 szt będących dziełem genewskiego zegarmistrza. Z czasem produkcja nabierała rozpędu, a firma znalazła się w zaszczytnym gronie manufaktur. Własne rozwiązania w dziedzinie watchmakingu przejawiały się w szczególności w kwestii tworzenia mechanizmów. Na przestrzeni zaledwie 30 lat swojej działalności, firma "wypuściła na rynek" chronometry oparte na ok. 20 rodzajach werków tworzonych przez zegarmistrzów skupionych w Frederique Constant Geneve (in-house).
Tym, co ewentualnie można byłoby podważyć w działalności firmy odnosząc się do początkowych założeń, jest kwestia cen zegarków Frederique Constant. W ofercie znaleźć możemy liczne modele, których koszt przekracza 15.000 CHF podawane przez producentów jako zaporowe. To czasomierze wysadzane diamentami, wyposażone w skomplikowane mechanizmy. Aby jednak nie być niesprawiedliwym, podkreślić należy, że takie modele stanowią niewielką część wysoce zróżnicowanej pod kątem cen oferty szwajcarskiego producenta, a podstawowe modele kupić możemy już za ok 3-4 tys PLN.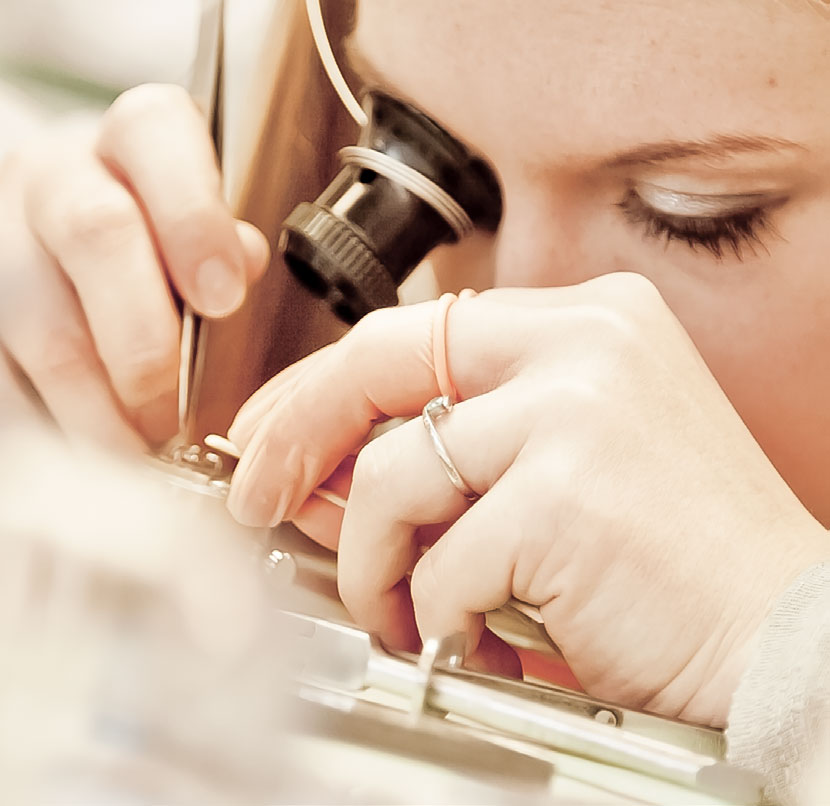 Ciekawostka 3: Frederique Constant właścicielem Alpina Watches i Ateliers deMonaco
Trzeba przyznać, że Aletta i Peter Stas są ludźmi, którzy wiedzą, czego chcą i potrafią świadomie zarządzać własnym przedsiębiorstwem pozostając wierni swoim przekonaniom. Choć Frederique Constant w krótkim czasie zbudował ugruntowaną pozycję jako marka zegarmistrzowska oferująca wysokiej klasy chronometry wyposażone m.in. w autorskie mechanizmy czy nowoczesne rozwiązania technologiczne, jej założyciele postanowili, że stanie się ona częścią "czegoś większego". Przekształcając się w Frederique Constant Group zdecydowali się poszerzyć portfolio o modele, które będą dostępne dla szerszego grona klientów, szczególnie tych o zainteresowaniach oscylujących wokół aktywnego trybu życia. Szukać rozwiązania zaczęli więc w segmencie modeli sportowych. W 2002 roku doszło do przejęcia założonej w 1883 roku szwajcarskiej marki Alpina. Podobnie jak FC modele te swoje korzenie wywodzą z genewskiej szkoły zegarmistrzowskiej, co samo w sobie czyni je godnymi zaufania, a jednocześnie pokrewnymi do firmy Stasów..
Sportowy charakter czasomierzy Alpina przełamał klasyczną formę modeli sygnowanych logo Frederique Constant. Portfolio przedsiębiorstwa zostało zdywersyfikowane pod kątem typu chronometrów, a także ich kosztu. W ofercie pojawiły się zarówno modele w cenie ok 2-3 tys PLN, jak i takie, których wartość oscylowała w granicy kilkunastu a nawet kilkudziesięciu tysięcy PLN.  
W 2009 roku FC Group zasila kolejna marka – nowa, teoretycznie jeszcze nie znana, a jednak w pewnych środowiskach nie tylko rozpoznawalna, ale i ceniona. Ateliers DeMonaco założona została w 2008 roku, a więc zaledwie rok przed przejęciem przez małżeństwo Stas. Od samego początku swojego istnienia, marka ta miała być producentem doskonałych jakościowo zegarków, których precyzja i zaawansowanie technologiczne miało (jak mówili sami założyciele) "wprawiać naukowców w zakłopotanie". Design czasomierzy Ateliers DeMonaco inspirowany jest stylem zaczerpniętym z ulic Księstwa Monako, co wiąże się chociażby z umieszczeniem charakterystycznej "tarczy" na szczycie wskazówki sekundowej czy czcionką wybraną do stworzenia logotypu marki. Jest on jednocześnie wzbogacony elementami wywodzącymi się z obowiązujących trendów, przez co każdy z modeli DeMONACO nabiera wyjątkowego, unikatowego charakteru. 
Tym co niewątpliwie zasługuje na uwagę jest sama kwestia przejścia Ateliers w ręce Frederique Constant Group. Wspomnieć należy tu bez wątpienia o tym, że jednym z trzech założycieli A DM był nikt inny jak…Peter Stas! To właśnie on, wraz z dwoma kolegami – zegarmistrzem (Pim Koeslag) i prawnikiem (Robert van Pappelendam), którzy doświadczenie zdobywali w zupełnie różnych przedsiębiorstwach zajmując odmienne stanowiska, zdecydował się stworzyć alternatywną markę będącą od samego początku swojego istnienia manufakturą. Wszystkie mechanizmy tworzone przez Ateliers deMONACO to rozwiązania in-house, przez co firma w oczach klientów jest marką wyjątkowo prestiżową. Do jej wcielenia w struktury Frederique Constant Group doszło w 2009, a więc w momencie, kiedy tak naprawdę zaczynała ona dopiero rozwijać skrzydła. Jako firma powstała w dobie światowego kryzysu, potrzebowała ona stabilizacji, a taką dawała jej ugruntowana pozycja FC SA w branży zegarmistrzowskiej. W ten sposób modele Made in Monaco zasiliły szwajcarski koncern po raz kolejny wzbogacając jego portfolio.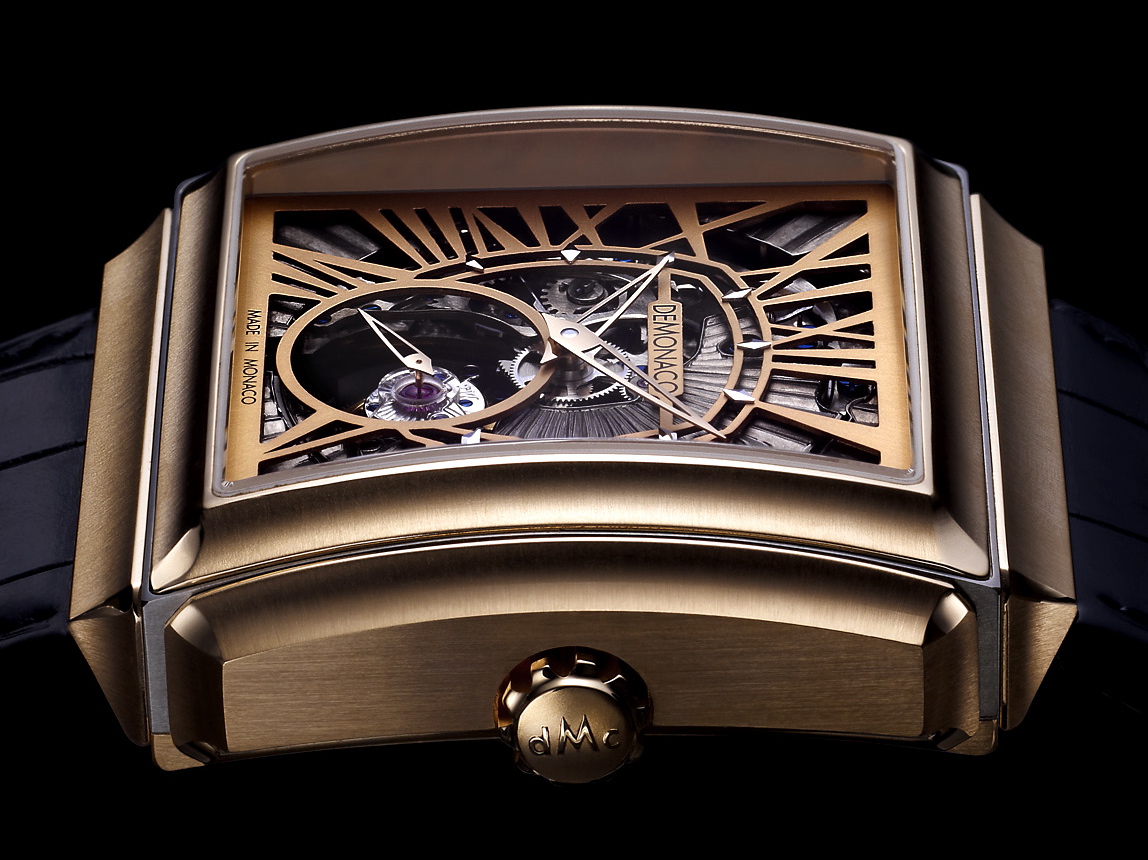 Ciekawostka 4: Frederique Constant zostało przejęte przez Citizen Watch
Paradoks, czyż nie? Firma, która sama przejmuje inne marki z czasem zostaje przejęta przez większego gracza. Cóż taki obrót spraw nie jest w rzeczywistości niczym dziwnym, a kwestie aliansów strategicznych, przejęć czy współpracy są tematem bardzo powszechnym również w branży zegarmistrzowskiej. Wraz z rozwojem nowych technologii otwierają się nowe kierunki działalności, a co za tym idzie budowane są odmienne niż w latach wcześniejszych strategie funkcjonowania firm.
Czynnikiem, który zadecydował o przejęciu Frederique Constant Group przez Citizen Watch był brak perspektyw przekazania firmy potomkom Państwa Stas. Dzieci Holenderskich biznesmenów obrały bowiem odmienne ścieżki kariery i nie zadeklarowały chęci prowadzenia rodzinnego przedsiębiorstwa. Chcąc zapewnić stabilizację sobie jak i firmie, o którą dbali od 30 lat, Aletta i Peter zdecydowali się przekazać FC Group w ręce Citizen Watch. Mając na uwadze dobro pracowników jak i samych marek wchodzących w skład konsorcjum ustalili warunki, na mocy który wszyscy pracownicy (na czele z zarządem) zachowają swoje stanowiska na okres minimum 5 lat.
Dla obu stron współpraca ta powinna przynieść wymierne korzyści. Citizen, który już od jakiegoś czasu wkracza w sferę marek swiss made budując z nich własne portfolio, uzyskał dostęp do produktów bardzo wysokiej jakości, wyposażonych w autorskie mechanizmy, opartych na doskonałym designie, który pokochały miliony ludzi na całym świecie. Frederique Constant Group natomiast weszło w skład jednego z największych konsorcjów zegarmistrzowskich, opisywanego jako główny konkurent największych szwajcarskich graczy, który pod kątem zaawansowania technologicznego i perspektyw rozwoju bije na głowę nie jednego, wysoce cenionego, europejskiego producenta. Warto również dodać, że przejęcie to spowodowało również, że rynki zbytu obu przedsiębiorstw niejako się skrzyżowały przez co zasięg Citizena jako "firmy matki" znacznie wzrósł.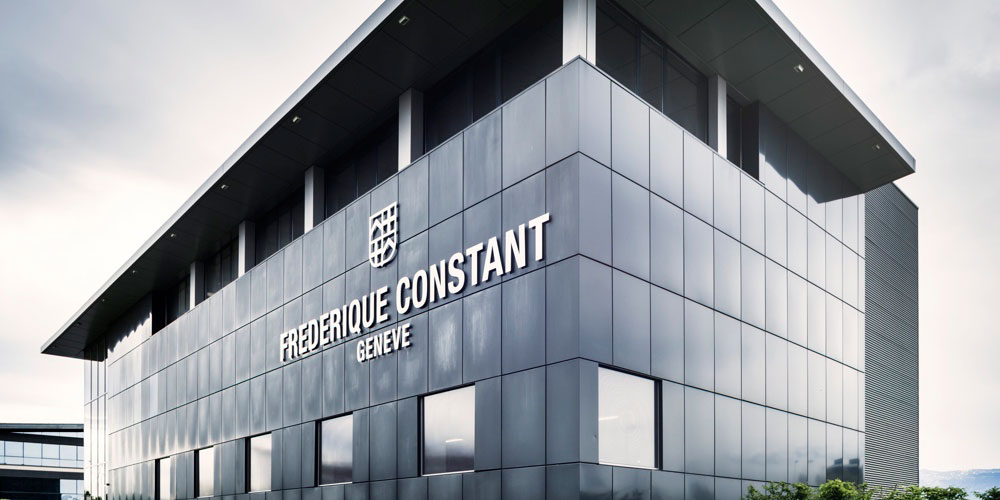 Ciekawostka 5: Szwajcarskie Smartwatche Frederique Constant – innowacja na rynku zegarmistrzowskim
Kiedy w 2015 roku Frederique Constant ogłosiło rozpoczęcie prac nad wprowadzeniem zegarków inteligentnych stało się jasne, że nadchodzi nowa era w szwajcarskim watchmakingu. Klasycznie wyglądające czasomierze FC wyposażone zostały w szereg innowacyjnych funkcji ułatwiających codzienne funkcjonowanie każdemu praktycznie użytkownikowi. Dzięki zastosowaniu najnowszych technologii i zestawieniu ich z eleganckim, luksusowym designem charakterystycznym dla genewskiej marki, udało się osiągnąć kompromis pomiędzy tradycją o nowoczesnością. 
Ręcznie robione zegarki wykonane z antyalergicznej stali szlachetnej kryją w sobie mechanizm wyposażony w baterię o żywotności wynoszącej aż 2 lata. Dzięki niemu oraz silnikowi MMT możesz bez problemu korzystać z Twojego smartwatcha, kiedy tylko masz na to ochotę bez obaw, że po chwili Ci się rozładuje. Po sparowaniu zegarka ze smartfonem przy pomocy aplikacji MotionX i łączności bluetooth otrzymujemy możliwość korzystania z wielu opcji polegających na monitorowaniu naszej aktywności oraz snu. Możemy liczyć kroki, kalorie, sprawdzać poziom naszej aktywności w danym dniu czy kontrolować jakość snu. Ustawiając odpowiednie parametry w aplikacji możemy także uruchomić alarm dźwiękowy w zegarku. Podczas podróży nasz smartwatch aktualizować będzie godzinę i datę względem konkretnej strefy czasowej ułatwiając nam funkcjonowanie "na obczyźnie". 
Choć Horological Smartwatch od Frederique Constant nie posiada tak wielu opcji jak ich Apple Watch, Samsung Gear, Garmin czy ich modowe odpowiedniki, wydaje się być jedną z ciekawszych opcji dostępnych na rynku zegarmistrzowskim, a na pewno najlepszym rozwiązaniem dla tych klientów, którzy nowoczesne funkcje uważają za dodatek względem klasycznego, luksusowego designu i jakości swiss made które uznają za priorytet.