Zegarki Citizen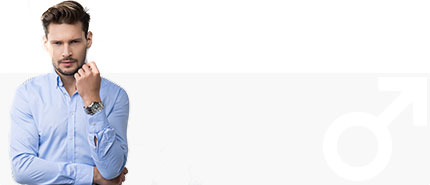 Citizen męskie
zobacz wszystkie
zobacz wszystkie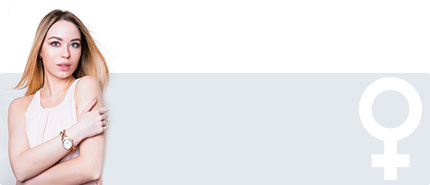 Citizen Damskie
zobacz wszystkie
zobacz wszystkie
Zegarki Citizen to ulubieńcy użytkowników for zegarkowych. Taka sytuacja jest efektem doskonałej jakości jaką od lat niezmiennie prezentuje marka. Niezależnie od modelu jaki wybierze, użytkownik produktów Citizen może być pewien, że posiadany przez niego czasomierz wykonany został z wysokiej jakości materiałów, które gwarantują jego długowieczność. Stal szlachetna antyalergiczna, tytan czy ceramika, połączone z elementami takimi jak szafirowe szkło czy wysokogatunkowa skóra, dają efekt, który z powodzeniem konkurować może nawet z tak renomowanymi produktami jak zegarki swiss made. 
My użytkownicy za co cenimy Citizena?
Elementem, który wyróżnia zegarki Citizen na rynku i sprawia, że marka jest tak ceniona i popularna, jest bardzo wysoka funkcjonalność, która pozwala sprostać oczekiwaniom najbardziej wymagających klientów. To liczne kolekcje sportowych zegarków wyposażonych w opcje typu chronograf/stoper, multidatownik, strefy czasowe, kompas czy barometr. To również modele taktyczne typu pilot czy diver, które wyróżniają się bardzo wysokim zaawansowaniem technologicznym i mogą być używane nawet w ekstremalnych warunkach przez osoby pracujące chociażby jako nurkowie. Cechują się one wysoką wodoszczelnością jak i odpornością na zmiany warunków atmosferycznych, które zresztą pomagają śledzić.
Citizen Eco Drive
Poza tym, większość produktów Citizen oparta jest na technologii Eco drive, która pozwala ładować baterie przy użyciu energii słonecznej, co pozwala chronić środowisko. Modele cieszą się ogromną popularnością i są jednymi z bestsellerów naszego sklepu z zegarkami Citizen. Zalet jakie mają zegarki Citizen jest tak wiele, że chyba nie sposób wymienić wszystkich, ponieważ z każdym, nowym modelem pozytywnych aspektów przybywa, a zaufanie i zachwyt nad marką rosną każdego dnia.
Historia marki Citizen
Historia marki Citizen rozpoczęła się w 1918 roku wraz z początkiem prac Instytutu Badań Shokosha Watch nad stworzeniem pierwszego w dziejach japońskiego zegarka o mechanizmie kwarcowym. Projekt zakończył się po 6 latach, a na rynku pojawił się model, który swoją nazwę zaczerpnął z angielskiego słowa "obywatel" czyi właśnie Citizen. Choć nazwa nie odpowiadała z początku przeznaczenia czasomierza, który skierowany był do elit o zasobnych portfelach, z czasem, polityczną decyzją burmistrza Tokio, został on udostępniony gawiedzi.
Popularność zegarków Citizen
Popularność zegarka była tak duża, że produkcja rosła, a sama firma zmieniła nazwę na Citizen Watch Company. Wraz z rozwojem firmy rosła świadomość klienteli względem marki oraz zainteresowanie jej produktami. Pojawiały się na rynku kolejne, wyjątkowe zegarki Citizen. W roku 1956 fabrykę opuścił pierwszy wstrząsoodporny model japońskiego pochodzenia (Parashock), a zaledwie 3 lata później produkcję poszerzono o pierwszy japoński model wodoodporny (Parawater). 
Citizen Eco drive
Choć rozwój firmy następował systematycznie, za przełomowy czas uznać należy lata 90. XX wieku, kiedy to świat poznał nowatorską technologię Eco drive, którą zaprezentował właśnie Citizen. Opierając się na energii słonecznej pozwalała ona doładowywać baterię, co umożliwiało dbanie o środowisko i wykluczyło konieczność wymiany baterii. Efektem wprowadzenie wspomnianej technologii były nowe modele: synchronizowany falami radiowymi, niezwykle precyzyjny (+/-10 sek./rok ) Citizen Eco-Drive Signature oraz przeznaczony dla pełtwonurków zegarek Citizen Promaster Aqualand Eco-Drive Chronograf. Kolejną bezsprzeczną rewolucją był wydany w 2003 r - najcieńszy zegarek świata - Citizen Stiletto, który pokazał, że czasomierz wysokiej jakości może kryć się w delikatnej bryle. 
Podsumowując chronometry z kraju kwitnącej wiśni...
Marka Citizen nie poprzestała na swoich sukces i nieustannie się rozwija. Nie tylko na polu technologii zastosowanych przy produkcji, ale i kampanii marketingowych. Współpracuje z wybitnymi osobistościami ze świata sportu i show biznesu, które z dumą prezentują światu ich produkty. Jednym z ambasadorów jest duma Liverpoolu i legenda polskiej piłki - Jerzy Dudek, który doczekał się swojej edycji limitowanej modelu Radio Controlled.
Serwis Citizen
Uwaga! Szukasz autoryzowanego serwisu dla Twojego zegarka? Kliknij --> tutaj i znajdź kontakt do serwisu zegarków jakiego potrzebujesz.
Trwa filtrowanie...
Czy wiesz, że w naszym sklepie jest ponad 30 000 zegarków?
Jest z czego wybierać :)