Zegarki Seiko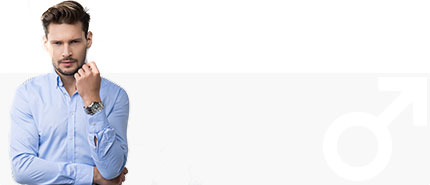 Seiko męskie
zobacz wszystkie
zobacz wszystkie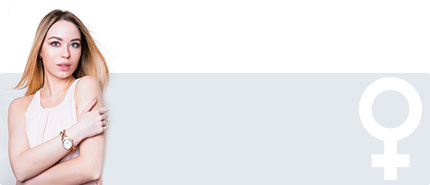 Seiko Damskie
zobacz wszystkie
zobacz wszystkie
Zegarki Seiko to prawdziwi ulubieńcy użytkowników for internetowych. Niemal każda grupa dyskusyjna, zajmująca się tematyką zegarków pełna jest postów i komentarzy wychwalających zalety modeli tego japońskiego producenta. Taka sytuacja w ogóle nas nie dziwi. Dlaczego? Ponieważ Seiko to naprawdę doskonały wybór dla Ciebie i Twojego portfela. Wykonane z wysokiej klasy materiałów od lat plasują się w czołówce najchętniej kupowanych czasomierzy. Ich doskonała jakość sprawia, że z powodzeniem konkurują z największymi producentami świata zegarków stanowiąc alternatywę dla modeli swiss made. W przypadku zegarków Seiko niezawodność łączy się z ciekawym wzornictwem. Niezależnie od tego czy oglądamy modele klasyczne, casualowe, sportowe czy tzw divery, nie sposób nie docenić ich designu, w którym nowoczesność zbiega się z tradycją. Połączenie stali szlachetnej czy tytanu z wysokogatunkową, miękką skórą, nylonem oraz tworzywem sztucznym daje efekt w postaci zegarka, który po prostu przyjemnie się nosi. A jeśli dodamy do tego serce w postaci japońskiego mechanizmu otrzymujemy efekt doskonały, którego nie sposób nie docenić.
Historia marki Seiko
Początki marki Seiko sięgają końca XIX wieku, kiedy to pod nazwą Laurel rozpoczęto tworzenie budzików. Rozwój firmy i zmiana nazwy na obecną nastąpiły w latach 20' XX wieku. Okres wojny, a konkretnie lata 1933-45 był czasem, kiedy zegarki Seiko wyspecjalizowały się w produkcji modeli taktycznych tworzonych na potrzeby japońskiego wojska. Czas ten był z jednej strony okresem ciężkiej pracy z drugiej zaś w pewnym stopniu recesji, ponieważ skupiając się na produkcji modeli jednej kategorii, firma wstrzymała badania nad nowymi rozwiązaniami. Zbombardowanie fabryki Seiko i jej odbudowa w latach 1945-46 wniosło do firmy "nowe życie", w wyniku czego konsorcjum znów zaczęło się prężnie rozwijać. Wprowadzono innowacyjne rozwiązania technologiczne jak niespotykany dotąd model z rozmieszczonym centralnie sekundnikiem Seiko Super czy pierwsze czasomierze automatyczne. Z biegiem lat Seiko mogło poszczycić sie kolejnymi "perełkami", które zdobywały liczne nagrody przyznawane najznamienitszym modelom w branży. Na rynku zagościły będące własnością patentową i wyłącznością tej japońskiej marki, kwarcowe modele kinetyczne napędzane ruchem. Dziś zegarki Seiko są jednymi z najbardziej cenionych produktów świata zegarmistrzostwa i stawiane jest często na równi z modelami swiss made, które są renomą same w sobie. Tak wysoka pozycja w rankingu to bez wątpienia efekt ciężkiej pracy, której celem jest stworzenie firmy nowoczesnej, ale wiernej tradycji i historii, która dba o swoich klientów.
Uwaga! Jeśli posiadasz zegarek Seiko i chcesz skontaktować się z serwisem marki, kliknij tutaj i znajdź najbliższy, autoryzowany punkt serwisowy Zibi w Twojej okolicy.
Uwaga! Szukasz autoryzowanego serwisu dla Twojego zegarka? Kliknij --> tutaj i znajdź kontakt do serwisu zegarków jakiego potrzebujesz.
Trwa filtrowanie...
Czy wiesz, że w naszym sklepie jest ponad 30 000 zegarków?
Jest z czego wybierać :)