Zegarki damskie prostokątne
Moda przyzwyczaiła nas do tego, że lubi zataczać koło i tak oto po latach bezwzględnej dominacji modeli o okrągłych kopertach nastał czas, kiedy zegarki z prostokątnymi tarczami wracają na salony, a powrót ten można uznać za wręcz spektakularny.
Jak to zazwyczaj bywa i trzeba przyznać, że jest to całkowicie naturalne, zmiany designu są domeną firm świata fashion, które wyznaczają obowiązujące trendy modowe. Również w tym przypadku jest analogicznie – szeroki wybór modeli charakteryzujących się prostokątnymi i kwadratowymi kopertami zapewniają nam topowe marki takie jak Marc Jacobs, Fossil, Anne Klein, Tommy Hilfiger, Bering czy uwielbiana przez kobiety na całym świecie holenderska firma Cluse.
Choć nie byłoby błędem stwierdzenie, że design dostępnych na rynku zegarków z kwadratowymi tarczami jest do siebie zbliżony i oparty na tych samych elementach, to warto zaznaczyć, że podobnie jak w przypadku modeli o okrągłych kopertach każda marka stara się wyróżnić czymś, co skupi uwagę klienta i nakłoni do zakupu właśnie jej produktu.
Marc Jacobs znany z własnego, unikalnego stylu oferuje nam modele o prostym, surowym wręcz designie nawiązującym do klasycznych męskich modeli noszonych w ubiegłych epokach. Stalowa koperta współgra z bransoletą wykonaną z wielu niewielkich ogniw, które idealnie się ze sobą splatają tworząc ciekawy efekt wizualny. Na prostokątnej tarczy widoczne są delikatne indeksy godzinowe oraz cyfra 12, które zachowane są w kolorystyce odpowiadającej odcieniowi koperty oraz bransolety (w zależności od wersji w kolorze srebrnym, różowego lub żółtego złota).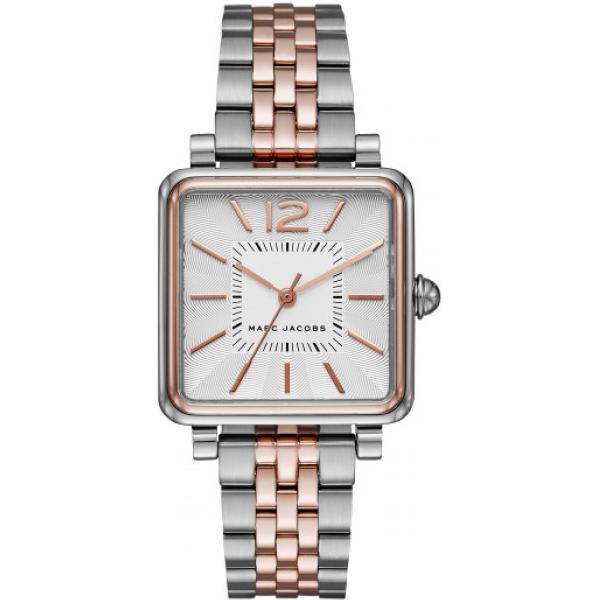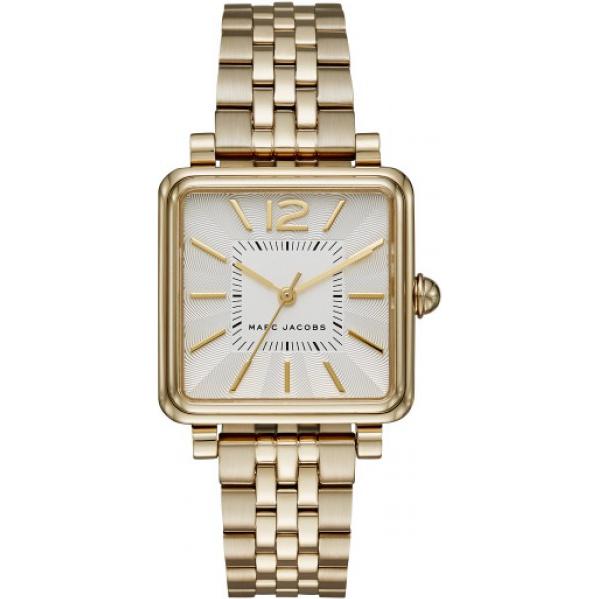 Fossil, inspirowany stylem vintage łączy prostotę z elementami biżuteryjnego designu. Zaokrąglone rogi koperty w modelach z kolekcji Atwater są wyrazem subtelności i delikatności. Wyraźną, prostokątną tarczę urozmaicają arabskie cyfry oraz indeksy w kolorze różowego złota, dzięki czemu cyferblat koresponduje z kolorystyką pozostałych elementów. Na teleskopach widnieje, w zależności od produktu, stalowa bransoleta lub skórzany pasek, które idealnie układają się na ręku.

Pozornie proste, a jednak wyjątkowe zegarki z prostokątnymi tarczami oferuje znana w świecie mody marka Anne Klein. Ten ceniony dom mody postawił sobie za cel zapewnienie klientkom możliwości dokonania wyboru spośród nie tylko bardzo szerokiej gamy kolorystycznej, ale i z grona modeli różniących się od siebie wielkością czy zdobieniami. W ofercie producenta dostępne są zegarki damskie na bransolecie klasycznej i meszowej jak również na skórzanym pasku. Wielkość jak i kształt kopert (prostokąt/kwadrat) różni się od siebie dzięki czemu mogą je nosić osoby o małym jak i dużym rozmiarze nadgarstka. Wysoka dywersyfikacja pod względem oferowanych wersji kolorystycznych sprawia, że każda kobieta bez problemu znajdzie idealny zestaw dla siebie.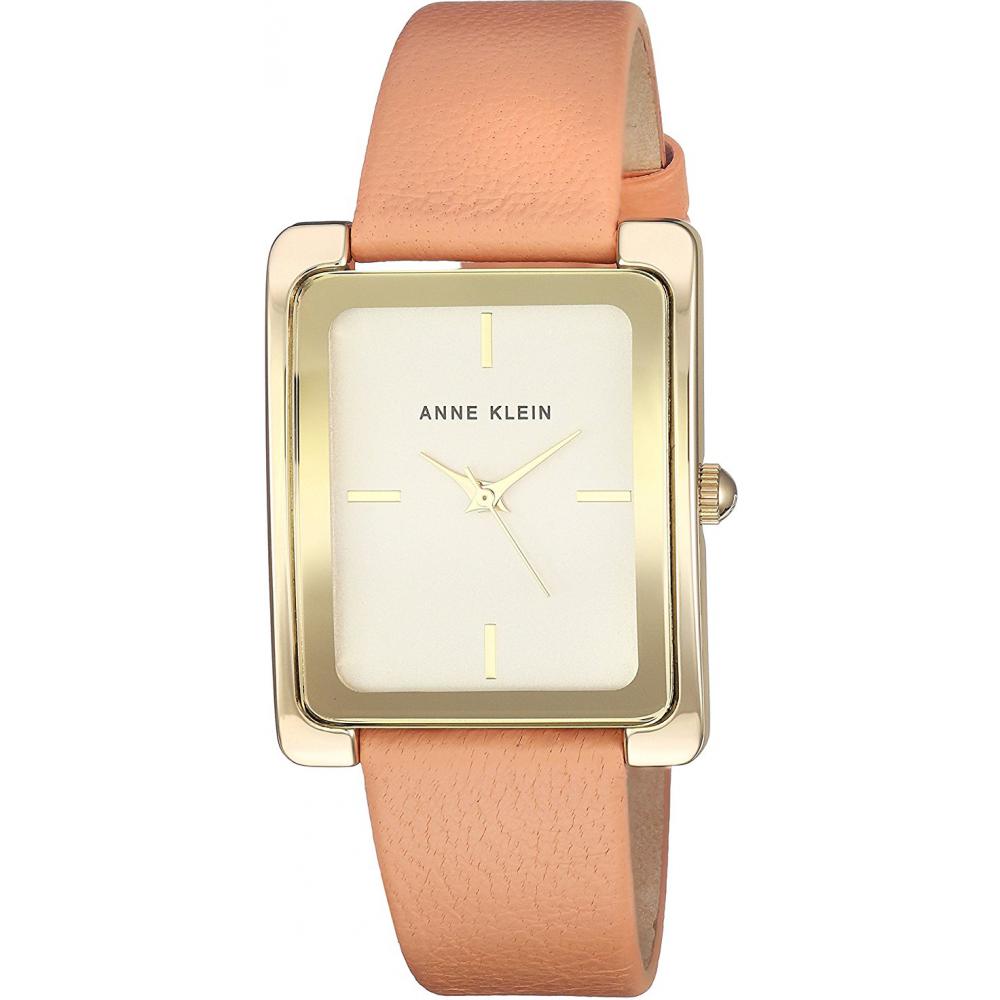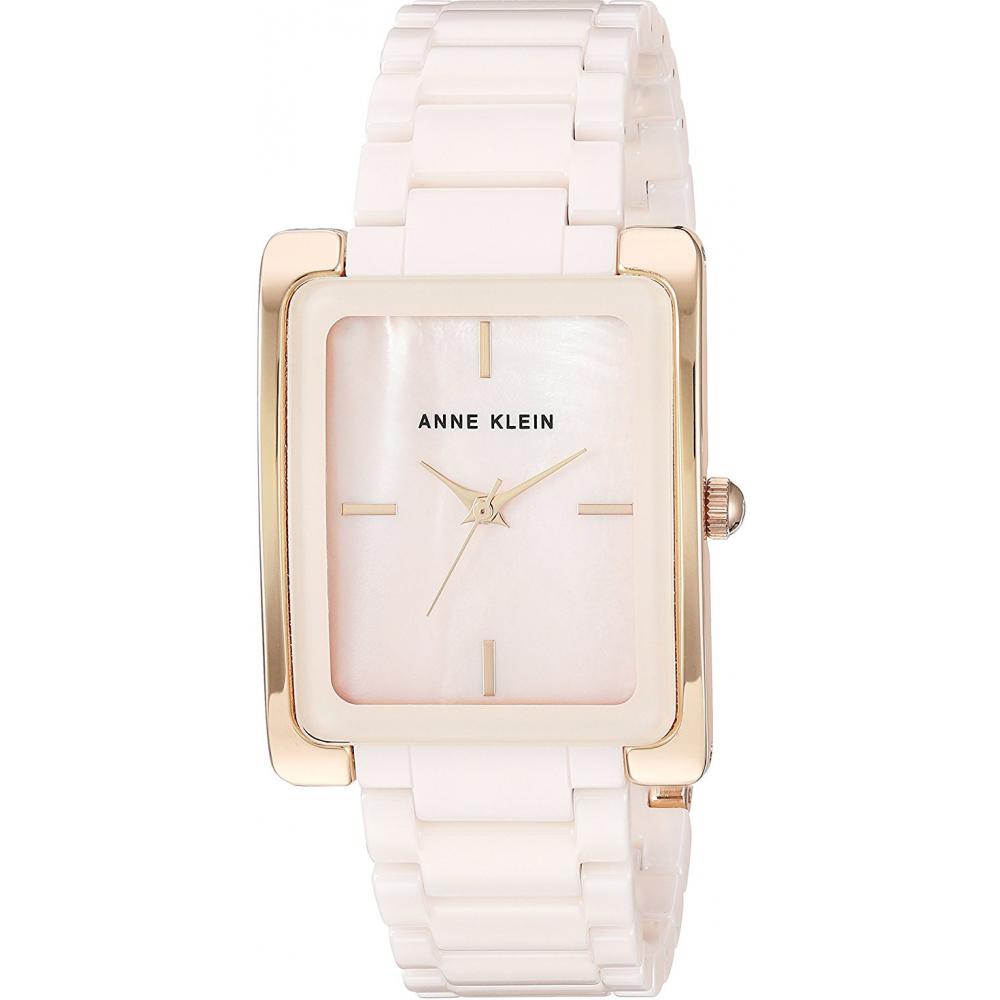 Śladem koleżanek i kolegów po fachu podąża Tommy Hilfiger, który również daje nam możliwość znalezienia w ofercie marki zegarków z prostokątnymi tarczami. Są to modele zarówno damskie jak i męskie, które występują w wersjach na pasku jak i bransolecie. Ich design przyciąga wzrok i cieszy oko. Sprawia, że posiadacz czasomierza czuje, że może wyróżnić się z tłumu niebagatelnym, a jednocześnie funkcjonalnym dodatkiem.
Prostokąty zawsze w modzie
Również skandynawski producent, Bering, od lat systematycznie wprowadza na rynek modele o prostokątnej kopercie. Choć stanowią mniejszą część oferty marki niż ich bracia i siostry o okrągłych cyferblatach, również cieszą się dużym powodzeniem. One także cechują się prostym, charakterystycznym dla duńskich produktów designem, który stawia na minimalizm zdobień zachowując przy tym klasyczną stylistykę urozmaiconą nutą nowoczesnej nonszalancji. Przeważają tu tarcze kwadratowe pokryte masą perłową, które urozmaicają delikatne indeksy godzinowe.

Mimo że przez wiele lat prym wiodły zegarki z okrągłymi kopertami, cenieni producenci szwajcarscy co jakiś czas wprowadzali do swoich ofert modele z tarczami w kształcie kwadratu lub prostokąta. Przykładem takich rozwiązań są modele Maurice Lacroix Fiaba, Tissot T-Wave czy GenerosiT, które podbiły serca kobiet na całym świecie. Największą liczbę kolekcji cechujących się prostokątnymi kopertami spośród modeli swiss made oferuje jednak Calvin Klein, który stanowi swoisty pomost pomiędzy światem mody a zegarmistrzostwem na poziomie top. W przypadku tej właśnie marki klientki mają wręcz problem bogactwa i muszą się mocno zastanawiać, co wybrać.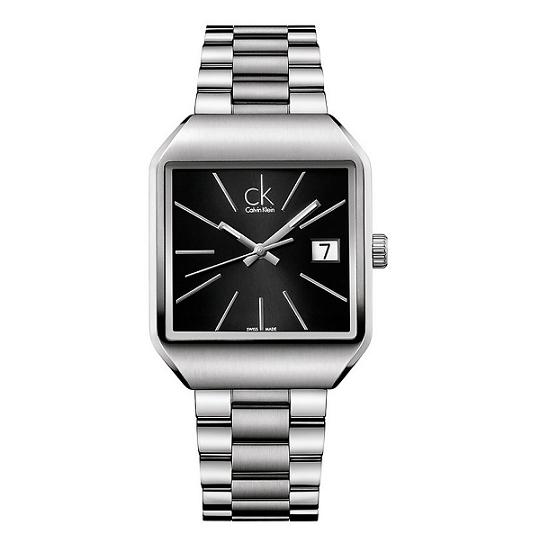 Prostokątne koperty w zgarkach
Obecnie, wraz ze wzrostem zainteresowania zegarkami wyposażonymi w prostokątne i kwadratowe tarcze, na rynku pojawiają się kolejne propozycje tego typu czasomierzy. Nowością jest linia holenderskiej marki Cluse – La Garconne. Bardzo delikatne wzornictwo charakterystyczne dla dotychczasowych kolekcji zostało wcielone do projektu produktów z prostokątnymi tarczami. Widoczne są tu jedynie indeksy godzinowe i logo marki. Na teleskopach mocowane są meszowe bransolety jak i skórzane paski w licznych wersjach kolorystycznych.

Nie ulega wątpliwości, że zegarki z prostokątnymi kopertami cieszą się rosnącą popularnością. Ich design i powiew świeżości sprawiają, że pozwalają na nowo cieszyć się wyjątkowością dodatków jakimi są czasomierze.