Zegarki Tommy Hilfiger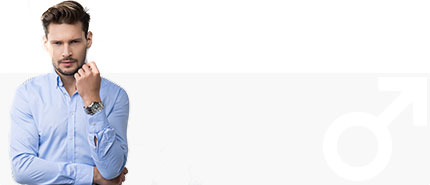 Tommy Hilfiger męskie
zobacz wszystkie
zobacz wszystkie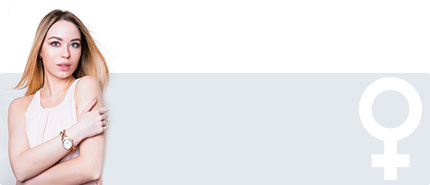 Tommy Hilfiger Damskie
zobacz wszystkie
zobacz wszystkie
Doskonała renoma, wysoka rozpoznawalność i wysokie miejsce w rankingach najchętniej kupowanych marek świata fashion - to tylko niektóre elementy, którymi może poszczycić się TH, Nic więc dziwnego, że zegarki Tommy Hilfiger cieszą się tak ogromnym powodzeniem u klientów na całym świecie. Klucz do ich sukcesu tkwi w uniwersalnym, ale zdecydowanie niebanalnym designie, który sprawia, że stanowią one doskonałe urozmaicenie strojów na różne okazje. Pasują zarówno do koszuli jak i zwykłego t-shirtu, przez co stają się często nierozłącznym kompanem na każdy dzień. Szeroki wybór zegarków damskich i męskich Tommy Hilfiger sprawia, że niezależnie od płci czy wykonywanego zawodu, każdy znajdzie w ofercie marki coś dla siebie. Modele biżuteryjne, jak i casualowe czy nawet sportowo-eleganckie trafiają w gusta osób z całego świata. Wysoka jakość użytych przy produkcji materiałów oraz precyzja najnowszych technologii połączonych z japońskimi mechanizmami stanowi gwarancję komfortu użytkowania przez długie lata. Wszystkie te elementy stanowią części układanki, którą jest doskonała renoma i zaufanie klientów, a to sprawia, że zegarki Tommy Hilfiger od lat sa jednymi z najchętniej kupowanych czasomierzy dostępnych w świecie mody.
Historia marki Tommy Hilfiger
Choć początki marki Tommy Hilfiger oficjalnie sięgają 1985 r., kiedy to jej założyciel Thomas Jacob Hilfiger otworzył firmę nazwaną swoim imieniem i nazwiskiem, to w rzeczywistości droga projektanta do obecnego sukcesu była dużo, dużo dłuższa. Już jako nastolatek wykazywał się on zamiłowaniem do mody. Jeździł do Nowego Yorku kupować ubrania, a po szkole odsprzedawał je kolegom w założonym przez siebie butiku, który otwierał codziennie po 15. Choć sklep przynosił zyski i szybko rozrósł się do naprawdę sporych rozmiarów Hilfiger czuł niedosyt związany z tym, że nie sprzedaje własnych projektów. Choć wszystko wydawało się przebiegać gładko i zgodnie z planem, młody wiek i lekka ręka do pieniędzy sprawiły, że w wieku zaledwie 25 lat jego firma stanęła na progu bankructwa, a on sam musiał przenieść się z żoną do Nowego Yorku by poszukać stabilnej pracy, co jak sie okazało, wcale nie było łatwe. Przełom przyniósł wspomniany rok 1985, kiedy za namową biznesmana Muhamema Muranji zwolnił się z pracy u Calvina Kleina i rozpoczął własną karierę. Pierwsze projekty oznaczone jego logo trafiły na rynek w 1992 i wyróżniały się unowocześnionym stylem preppy, który gwarantował uniwersalizm idący w parze z obowiązującymi trendami. Od tego momentu firma prężnie się rozwijała a sam projektant zaczął odbierać za swoje prace, w tym również zegarki Tommy Hilfiger szereg prestiżowych nagród.
Obecnie firma jest częścią konsorcjum Philips-Van Heusen, które jest właścicielem marki Calvin Klein. Choć nastąpiła zmiana właściciela, nieustannie możemy cieszyć się nowymi projektami sygnowanymi biało-czerwono-granatowym logo TH. Na rynku znaleźć możemy nie tylko odzież, ale dodatki, biżuterię, akcesoria, perfumy, kosmetyki czy dostępne w naszym sklepie zegarki Tommy Hilfiger lub Tommy Hilfigr Denim. 
Uwaga! Szukasz autoryzowanego serwisu dla Twojego zegarka? Kliknij --> tutaj i znajdź kontakt do serwisu zegarków jakiego potrzebujesz.
Trwa filtrowanie...
Czy wiesz, że w naszym sklepie jest ponad 30 000 zegarków?
Jest z czego wybierać :)