The Swatch Group
The Swatch Group – lider wśród producentów zegarków naręcznych
Analizując zegarmistrzostwo jako niezwykle istotny sektor szwajcarskiej gospodarki, nie sposób nie poświęcić czasu firmie, która od kilkudziesięciu lat wiedzie prym w tej właśnie branży.
Historia Swatch Group

Historia Swatch Group sięga lat 30. i jest bezpośrednio związana z ASUAG (Allgemeine Schweizerische Uhrenindustrie AG)1 oraz SSIH (Société Suisse pour l'Industrie Horlogère) 
ASUAG powstało dzięki pomocy szwajcarskiego rządu i banków w celu pokonania kryzysu w branży zegarmistrzowskiej. Przy użyciu środków z dotacji rządowych Towarzystwo Generalne Szwajcarskiego Zegarka podejmowało szereg działań mających na celu poprawę sytuacji gospodarczej Szwajcarii poprzez wzmocnienie pozycji szwajcarskiego zegarmistrzostwa. Stopniowo ASUAG zaczęła wykupywać mniejsze firmy łącząc je w jednej spółce zależnej GWC – Watch General Ltd. 
SSIH powstało w 1931 r. w Genewie z połączenia Tissota i Omegi. W ten sposób zegarki należące do SSIH miały wieść prym zarówno na rynku zegarków luksusowych jak i w kategorii zegarków średniej klasy. W 1932 r. przystąpiły do Lemania Watch Co & A. Lugrin Co – przedsiębiorstwa specjalizującego się w skomplikowanych mechanizmach zegarkowych. Był to bardzo dobry krok dla Omegi, która zaistniała podczas Letnich Igrzysk Olimpijskich w Los Angeles w 1932 – była oficjalnym chronometrażystą tych zawodów. To przedsięwzięcie pozwoliło Omedze na rozwój produkcji ekskluzywnych zegarków sportowych z chronografem, z których najbardziej znaną linią jest Omega Speedmaster Professional Moonwatch.
Swatch Group a kryzys zegarmistrzowski

Kryzys zegarmistrzostwa w latach 70. doprowadził SSIH oraz ASUAG niemal do bankructwa. Konkurencja ze strony azjatyckich producentów (zwłaszcza japońskich) sprawiła, że wielu szwajcarskich producentów musiało wstrzymać produkcję. Pogarszająca się sytuacja szwajcarskich firm oraz ciągły wzrost pozycji wschodnich producentów chronometrów sprawiły, iż Allgemeine Schweizerische Uhrenindustrie AG i Société Suisse pour l'Industrie Horlogère postanowiły połączyć siły tworząc w 1983r. SMH – Société de Microélectronique et d'Horlogerie. Przedsiębiorstwo przejęło część upadających spółek skupiając w swoich szeregach takie marki jak Longines, Omega, Tissot i wiele innych.
Strategią i przyszłością firmy zajął się Nicolas G. Hayek. Konsekwencją jego działań było wypuszczenie na rynek nowego zegarka, który stanowił konkurencję dla tanich czasomierzy z Azji. Swatch wygrał bitwę z kryzysem i dał SMH kartę przetargową do budowania potęgi w świecie zegarmistrzostwa. Pod przewodnictwem Hayeka nastąpił niezaprzeczalny wzrost znaczenia zegarków szwajcarskich wśród światowych czasomierzy. SMH rozszerzało gamę podległych jej marek, skutecznie podnosząc ich renomę i rozpoznawalność. W 1998 r. Société de Microélectronique et d'Horlogerie zmieniło nazwę na The Swatch Group.

The Swatch Group dziś
Obecnie The Swatch Group jest światowym liderem w branży zegarmistrzowskiej. Zajmuje się nie tylko produkcją czasomierzy, ale i części oraz mechanizmów potrzebnych do ich wytworzenia. The Swatch Group skupia ogromną część światowej produkcji zegarków. W 2017 r. koncern ten zarejestrował obrót w wysokości blisko 8 mln CHF w skali roku, osiągając znaczny wzrost w stosunku do 2016 r. Jest to zdecydowanie sukces patrząc na rosnącą konkurencję w postaci chociażby nabierających rozpędu marek fashion.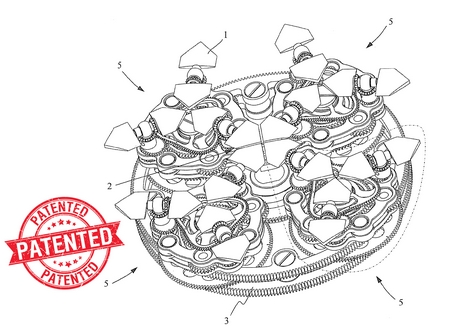 Siła koncernu The Swatch Group jest widoczna niemal w każdych jego działaniach. Posiada sieć sklepów detalicznych Swatch Megastore oraz kilkadziesiąt oficjalnych przedstawicielstw na całym świecie. Logo The Swatch Group jest znane na każdym kontynencie i widoczne niemal w każdym centrum handlowym, gdzie sprzedawane są zegarki firm skupionych w tym właśnie przedsiębiorstwie..
Ten ogromny koncern skupia blisko dwadzieścia marek zegarków i biżuterii plasujących się w różnych kategoriach cenowych. Salony jubilerskie na całym świecie oferują swoim klientom szeroką gamę produktów The Swatch Group. Zegarki Tissota, Certiny, Omegi, Longinesa i wielu innych marek można zakupić także za pośrednictwem sklepów internetowych, które muszą spełnić szereg warunków jakościowych postawionych przez ten szwajcarski koncern. 
I co sądzicie na temat Swatch Group? Dobrze, że istnieje przedsiębiorstwo, które wydaje się być ostoją szwajcarskiego zegarmistrzostwa? A może tego rodzaju firmy będą odchodzić "do lamusa" na rzecz nowych marek? Jak myślicie? Opowiedzcie nam o tym!