Kamienie w zegarku do czego służą?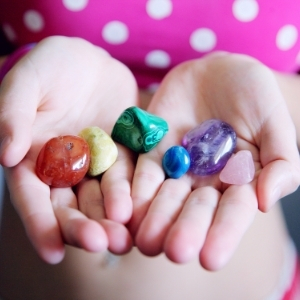 Dla większości użytkowników, zegarek jest prostym urządzeniem, wykorzystywanym do sprawdzania aktualnego czasu i daty, a w bardziej zaawansowanych modelach również innych, interesujących parametrów, takich jak czas światowy czy fazy księżyca. Na co dzień zwracamy uwagę na jego zewnętrzne cechy, czyli wygląd tarczy, kształt obudowy i rodzaj paska, a rzadziej zastanawiamy się, co znajduje się w jego wnętrzu. Jest to podyktowane głównie faktem, iż są pewne generalnie obowiązujące właściwości, jakie czasomierz powinien spełniać i o które pytamy w czasie zakupu. Jak się jednak okazuje, są w jego budowie również takie elementy, które niekoniecznie widzimy, a mają kluczowe znaczenie dla działania oraz wartości zegarka. Wspomnianym detalem są kamienie umieszczone wewnątrz czasomierza.
Kamienie w zegarkach mechanicznych i automatycznych?
Kamienie kojarzą się z czymś, co jest bardzo trwałe i szorstkie w dotyku. Dlatego właśnie, umiejscowienie ich w delikatnym i małym mechanizmie zegarka wydaje się być iście ekstremalnym rozwiązaniem. Do czego zatem służą? Kamienie umieszczane są w czasomierzach w wyjątkowo newralgicznych miejscach narażonych na nadmierne tarcie, a ich głównym zadaniem jest redukcja działania tychże sił. W konsekwencji, można powiedzieć, że są to elementy, które przedłużają żywotność urządzenia poprzez zmniejszenie jego eksploatacji.
Pomysł użycia kamieni w zegarku nie jest zdecydowanie współczesną myślą techniczną. Już w 1705 roku, szwajcarski przedstawiciel nauk matematycznych Nicolas Fatio de Duillier oraz Pierre de Baufre przedstawili rewolucyjną budowę czasomierza, jednocześnie patentując swoje odkrycie. Zapewne, żaden z wymienionych panów nie spodziewał się, że ich pomysł będzie stosowany również po ponad 300 latach, a zastosowanie kamieni szlachetnych różnego rodzaju stanie się wyznacznikiem prestiżu i ceny zegarków.
Początkowo, kamienie tworzone były głównie z najbardziej cennych kruszców. Należały do nich, między innymi, szafir i granat, a najbardziej wartościowe czasomierze posiadały elementy wykonane nawet z diamentów. Było tak do 1902 roku, kiedy opracowano technologię alternatywną, polegającą na produkcji kamieni z materiałów syntetycznych. Było to podyktowane głównie ekonomią wytwarzania zegarków oraz ich liczbą. Masowa produkcja i chęć jeszcze większego skomercjalizowania rynku spowodowały, że w typowych, nabywanych na co dzień czasomierzach, próżno było szukać kamieni szlachetnych. Jeśli jednak w naszej kolekcji znajdują się egzemplarze, które mają więcej niż 100 lat, możliwe, że w ich mechanizmach znajdują się wspomniane wcześniej kamienie szlachetne.
Liczba kamieni w zegarku
Oczywiście, nie można utożsamiać ceny urządzenia jedynie z zawartością opisywanych kamieni, jednak- bez wątpienia- jest to istotny czynnik warunkujący jego wartość. Liczba kamieni zależna jest, między innymi, od marki produktu. Wielu producentów, stosujących skomplikowane mechanizmy, jest zmuszonych do umieszczenia w nich większej liczby kruszcu, która przekracza wielokrotnie setkę. Coraz częstsza praktyka zegarmistrzów zmierza również w kierunku umieszczania kamieni w zegarkach nie z uwagi na kwestie techniczne, a jedynie z uwagi na względy wizualne. Dla osób zainteresowanych, ważnym oznaczeniem będzie napis "functional jewels". W prostym tłumaczeniu, oznacza to "kamienie funkcjonalne", jednak w nomenklaturze zegarmistrzów chodzi tu kamienie rzeczywiście spełniające swoją rolę w zakresie mechanizmu. Nie należy jednak utożsamiać bezpośrednio ich liczby z niezawodnością zegarka, gdyż składa się na nią wiele elementów. Dla przykładu, czasomierz zawierający w sobie 30 kamieni nie musi, ale może być bardziej wartościowy od zegarka posiadającego 20 kamieni. Wspomniana wartość będzie tu uzależniona nie tylko od rodzaju opisywanych elementów, ale także sposobu ich rozmieszczenia. Najbardziej znane i luksusowe marki wyposażają swoje produkty nawet w kilkadziesiąt kamieni, co w ich mniemaniu ma świadczyć o ich niezawodności. Owszem, jest to pewnego rodzaju miara, ale nie powinna być notowana jako jedyny wyznacznik.
Do czego służą kamienie w zegarku?
Jednoznaczna rola kamieni w zegarku jest wysoce trudna do określenia i zależy od punktu rozpatrywania tego zagadnienia. Jak wspomniano, pierwowzór ich zastosowania miał sprowadzać się do zmniejszenia tarcia pomiędzy poszczególnymi elementami systemu wskazującego godzinę. Czym trwalsze kamienie (odporne na tarcie oraz czynniki zewnętrzne), tym zegarek poczytywany był za lepszy. Obecnie jednak, producenci- obok zadowolenia Klientów z długoletniego użytkowania i niezawodności- stawiają za priorytet również zarobek, co powoduje, że poza mechanizmem, również obudowa posiada liczne kamienie szlachetne. Jest to bezwzględny argument dla postawienia przed przecinkiem ceny cztero-, a nawet pięciocyfrowej liczby. Nie bez znaczenia jest również niewiedza, jaką odznacza się duża liczba konsumentów, którzy zwyczajnie nie zwracają uwagi na oznaczenia wskazujące na faktycznie użyteczne kamienie, nabywając produkty ładne wizualnie, niekoniecznie posiadające odpowiednie walory techniczne.
Wskazując jednak liderów w branży, którzy mogą się poszczycić nie tylko wyglądem i historią marki, ale również autentyczną jakością budowaną przez lata, należy wymienić Tissot i Certinę. Jeśli chcielibyśmy zakupić nieco bardziej wyszukane produkty, warto zwrócić uwagę na zegarki manufakturowe marki Maurice Lacroix.
Kamienie w zegarkach mechanicznych
Nie obniżając wartości zegarków mechanicznych uznać należy, że ich mechanizm jest nieco mniej skomplikowany od zegarków automatycznych. Nie wpływa to oczywiście na ich atrakcyjność na rynku. Przeciwnie, przyjmuje się, że im mniej rozwinięty instrument wskazywania godziny, tym mniejsza możliwość jego awarii lub trwałego zepsucia. Należy jednak pamiętać, że również proste rozwiązania narażone są na różnego rodzaju siły działające wewnątrz urządzenia, jak i pochodzące z zewnątrz. Jedną z nich jest tarcie. Znawcy branży zegarmistrzowskiej przyjmują, że aby móc mówić od dobrej jakości zegarka mechanicznego, powinien mieć on nie mniej niż 15 kamieni użytkowych. Oczywiście, większa liczba nie stoi na przeszkodzie, jednak ma ona wpływ na cenę.
Nastawienie zegarka mechanicznego
Dla większości użytkowników nastawienie zegarka to czynność zajmująca zaledwie kilka sekund, którą można wykonać w trakcie codziennej rutyny. Każdy z nas, co najmniej dwa razy w roku, dokonuje tej czynności przy okazji zmiany czasu na letni lub zimowy. Czy jest sens zatem poruszać ten temat? Jak się okazuje, nastawienie zegarka może mieć kluczowe znaczenie z uwagi na bezpieczeństwo mechanizmu wewnętrznego. Kluczową rolę ma typ naciągu, w jaki wyposażony jest czasomierz. Może być on manualny lub automatyczny. Z pierwszym przypadkiem mamy do czynienia, gdy energia do zmiany godziny dostarczana jest dzięki sile naszej dłoni- odciągamy palcami główkę osadzoną na wałku naciągowym, co powoduje obrót sprzęglika. W konsekwencji, uruchamiane zostaje koło naciągowe, a wskazówki przesuwają się. Drugi przypadek jest niemal analogiczny, jednak dochodzi tu element obracający sprężynę w bębnie, nazywany wahnikiem. Niezależnie od budowy zegarka należy pamiętać o tym, że przy ustawianiu czasomierza mechanicznego musimy być delikatni i kręcić pokrętłem tylko w jedną, prawidłową stronę- zgodnie z ruchem wskazówek czasomierza. Ważne jest również to, aby wykazać odpowiednią delikatność po zakończeniu czynności i pamiętać o przytknięciu do zegarka główki koronki tak, by w kontakcie z czynnikami zewnętrznymi nie uległa zerwaniu.
Kamienie w zegarku automatycznym
Porównanie dokonane w zakresie konstrukcji wewnętrznej czasomierzy wskazuje na to, że to zegarki automatyczne cechują się w tym aspekcie większym zaawansowaniem. Przyjmuje się zatem, że powinny posiadać one nieco większą liczbę kamieni. Niezbędne minimum to 25. Ważne jest jednak, aby mieć na uwadze, że liczba to jedynie jeden z wielu wskaźników, poza np. ich jakością czy precyzją zamontowania.
Nastawienie zegarka mechanicznego
Ustawienie poprawnej godziny w zegarku mechanicznym jest właściwie analogiczne do zegarka automatycznego. Podobnie, nasze ruchy powinna cechować delikatność i finezja. Należy pamiętać, że w wielu czasomierzach mechanicznych, ustawiając godzinę, mamy wpływ również na datę. Należy zatem skupić się na czynności w odpowiednim stopniu.
Reasumując, uznać należy, że pomimo iż pewne elementy naszych zegarków nie są widoczne "gołym okiem", mogą one pełnić kluczową rolę dla ich funkcjonowania i prawidłowego wskazania czasu. Podczas zakupu zegarka konieczne jest także, by mieć na uwadze to, że o ile wygląd produktu jest ważny, o tyle nie zapewni on zawsze długotrwałego działania. Oczywiście, przy zakupie taniego zegarka możemy nie zwracać na to uwagi, jednak jeśli decydujemy się na większą inwestycję, dobrze skoncentrować się nie tylko na tym, czy urządzenie będzie pasować do naszego codziennego stylu, ale również na oznaczeniach zawartych na zegarku. Dla wielu z nas będą one enigmatyczne, ale w ich wyjaśnieniu z pomocą przyjdzie Internet. Również, jeśli chcemy ustawić czasomierz, powinniśmy nie robić tego w biegu czy w warunkach niesprzyjających. Pamiętać należy, że elementy urządzenia, służące do ustawienia poprawnej godziny, są jedyną częścią łączącą świat zewnętrzny z wnętrzem zegarka.
---
Najczęściej czytane teksty ZegarkiCentrum.pl:
Zegarek Binarny
Jak przechowywać zegarki?
Zegar atomowy