Telefon w zegarku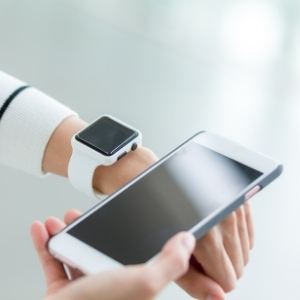 Technologia coraz śmielej wkracza w każdy aspekt życia. Oferuje udogodnienia, które mogą wydawać się nieprawdopodobne, a jednak rozwiązują problemy dnia codziennego. Jednym z takich wynalazków jest zegarek z funkcją telefonu. Chociaż jego obecna forma opracowywana była przez wiele lat, dziś jest powszechnie dostępny- ale czy jest niezbędny?
Zegarek z funkcją telefonu- co to jest?
Pierwsze wzmianki o smartwatchu pojawiły się już w 1946 roku za sprawą…komiksu. Dziś to jednak nie odległa przyszłość ani żart, to rzeczywistość. 
Zegarek z funkcją telefonu, czyli smartwatch to inteligentne urządzenie, którego działanie opiera się na połączeniu z telefonem komórkowym. Służy przede wszystkim do wyświetlania podstawowych informacji, jak np. przychodzące połączenia, wiadomości SMS, powiadomienia z komunikatorów i mediów społecznościowych czy wiadomości e-mail. Znacząco redukuje konieczność używania telefonu. A to dopiero początek. To małe, niepozorne urządzenie posiada bardzo wiele funkcji, a każdy nowy model ma ich więcej niż poprzednik.  
Zegarek do odbierania telefonu- dla kogo?
Smartwatch, chociaż jest niezbędnikiem każdego fana nowych technologii, może świetnie rozszerzyć działanie telefonu każdego z nas.
Smartwatch jest urządzeniem idealnym dla sportowców, ale nie tylko. Docenią go wszyscy, który regularnie ćwiczą lub biegają- mierzy i analizuje podstawowe funkcje życiowe, a także pokazuje informacje dotyczące przebiegu treningu.
Jest to też doskonałe rozwiązanie dla ludzi przedsiębiorczych i zapracowanych, którzy muszą być na bieżąco ze wszystkimi informacjami. Pozwoli na dostęp do danych z telefonu w czasie podróży, konferencji lub spotkania.
Fani muzyki też będą zadowoleni. Na urządzenie można wgrać ulubione utwory, a dzięki połączeniu ze słuchawkami, nie trzeba używać telefonu. 
Smartwatch przyda się każdemu, kto ceni proste, użyteczne rozwiązania i wygodę. 
Zegarek jako telefon- przydatne funkcje.
Każdy dobry smartwatch poza podstawowymi funkcjami, posiada szereg przydatnych narzędzi. Oczywiście, różnią się w zależności od modelu, ale do najpopularniejszych można zaliczyć:
monitor aktywności fizycznej, który umożliwia liczenie kroków lub pomiar tętna w trakcie aktywności fizycznej
odtwarzanie muzyki
kontrolę aparatu w telefonie
możliwość korzystania z kalendarza
Wiele modeli posiada także dyktafon, kalkulator czy budzik.
Telefon w zegarku z funkcją dzwonienia.
Nowsze smartwatche pozwalają też na wykonywanie połączeń. Niezbędny jest zakup modelu ze slotem na kartę micro SIM. Dzięki temu może działać niezależnie od telefonu, jeżeli np. wyładowała się bateria lub smartfon jest poza naszym zasięgiem. Rozmowa telefoniczna możliwa jest dzięki wbudowanemu zestawowi głośnomówiącemu, chociaż można skorzystać też z zestawu słuchawkowego (Bluetooth). Głośność można zmienić za pomocą przycisków zegarka, istnieje też opcja wyłączenia mikrofonu w razie potrzeby. Rozmowa może w każdym momencie zostać przekierowana do urządzenia mobilnego.
Inteligentny zegarek z dodatkową kartą SIM będzie posiadał inny numer telefonu. Istnieje jednak możliwość na uzyskanie wspólnego numeru dla obydwu urządzeń, w zależności od możliwości operatora.
Jeżeli chcemy zadzwonić, wyboru rozmówcy dokonuje się zazwyczaj poprzez wybranie odpowiedniego kontaktu na wyświetlaczu zegarka. W niektórych modelach jest też funkcja, która umożliwia wykonanie połączenia przy użyciu komunikatu głosowego.
Działa to również w drugą stronę i sprawdza się przy odbierania połączeń przychodzących. Operacja wymaga zazwyczaj naciśnięcie jednego guzika lub przesunięcia palcem po wyświetlaczu. 
Możliwości (i jakość) w zakresie rozmów telefonicznych jakie oferuje smartwatch są zbliżone do tych, które daje smartfon. 
Zegarek który łączy się z telefonem- jak to działa?
Smartwatch łączy się z telefonem bezprzewodowo, korzystając z technologii Bluetooth (o zasięgu około 10 metrów). Najlepiej, jeżeli obsługiwana jest wersja 4.0 lub wyższa, ponieważ zapewnia to największą energooszczędność. 
Po sparowaniu urządzeń, zegarek automatycznie łączy się ze smartfonem. Można wtedy wybrać konkretne, najbardziej przydatne funkcje zegarka dzięki aplikacji wygranej przez producenta. Wszystkie parametry można dostosować do osobistych preferencji, mowa nie tylko o wyborze przychodzących powiadomień, ale też ogólnym wyglądzie ekranu zegarka, na którym można np. ustawić tradycyjną tarczę.
Niektóre modele są mogą łączą się także z siecią Wi- Fi, co umożliwia korzystanie z części funkcji bez potrzeby korzystania z telefonu.  
Telefon w zegarku- zalety i wady.
Inteligentne zegarki, poza swoją funkcjonalnością posiadają kilka dodatkowych zalet.
Wielu użytkowników ceni możliwość wyboru tarczy i paska. Wygląd smartwatcha można dopasować do indywidualnych potrzeb i gustu. Istnieje wiele ciekawych modeli, dedykowanych kobietom, dzięki czemu zegarek jest też ozdobą. Posiadają nowoczesny i elegancki design i mogą być dodatkiem do każdej stylizacji, na każdą okazję.
Obsługa zegarka jest prosta i intuicyjna, zegarek sterowany dotykowo a ekran czytelny. Pozwala śledzić i kontrolować wydarzenia na bieżąco, bez względu na sytuację. 
Wyświetlacz smartwatcha z racji swojego przeznaczenia pokryty jest zazwyczaj ochronnym szkłem, dzięki czemu zyskuje większą odporność na uszkodzenia wynikające z użytkowania. 
Do wad należy przede wszystkim krótki czas pracy- szczególnie przy bardzo intensywnej pracy oraz ograniczony termin użytkowania- spowodowany zazwyczaj przez zakończenie wsparcia software'owego. Mimo wszystko, jego żywotności może wynosić nawet 5 lat. 
Przydatne aplikacje zegarka do dzwonienia.
Na smartwatchu bez problemu można korzystać z wielu aplikacji, które znajdują się w dedykowanym sklepie. Każdy z nich ma w ofercie inne programy. Aby działały na zegarku muszą być przystosowane do konkretnego oprogramowania smartwatcha. Wśród najpopularniejszych prym wiodą aplikacje do płatności zbliżeniowych, dzięki którym zakupy są szybkie i wygodne.
Programy, które pozwalają na efektywną (i przejrzystą) organizację czasu będą świetne dla wszystkich osób posiadających dużą liczbę obowiązków lub projektów. Lista zadań, którą można stworzyć na dzień, tydzień lub miesiąc pozwoli terminowo dotrzymać wszystkich zobowiązań.
Wśród młodszych użytkowników (chociaż nie tylko) dużym zainteresowaniem cieszą się aplikacje do zamawiania przejazdu. Koszt jest z góry ustalony, a w czasie jazdy wyświetla się mapka z najdogodniejszą opcją trasy. To bardzo przydatne, jeżeli nie znamy miasta lub jedziemy w nowe miejsce.
I oczywiście, nie sposób zapomnieć o wszelkich programach do słuchania muzyki i podcastów. Są łatwe w obsłudze i dają dostęp do ulubionych utworów. Wiele z nich umożliwia stworzenie playlisty z której możemy skorzystać w dowolnym czasie, jednak do prawidłowego działania wymaga dostępu do sieci.
Opcji jest dużo więcej, a każdego dnia pojawiają się nowe. Gry, aplikacje do aktywności fizycznej, poznawania nowych ludzi czy znalezienia zagubionego w domu telefonu. Instalacja jest bardzo prosta, a zastosowań mnóstwo.
Zegarek telefon dla dzieci.
Smartwatch przeznaczony dla dzieci może być świetnym rozwiązaniem. Ma inne funkcje niż w wersjach dla dorosłych, ale nadal jest bardzo przydatny. Wiele zegarków dla najmłodszych posiada lokalizator, który umożliwia bieżące kontrolowanie lokalizacji pociechy. Można też ustawić "geosiatkę", która wyznacza obszar w którym dziecko może przebywać i informuje opiekunów, kiedy go opuszcza. 
Wśród popularnych modeli znajduje się też inteligentny zegarek z kartą SIM. Jest to rozwiązanie, które pozwala na użycie funkcji SOS- czyli jednego przycisku, który informuje rodziców, że dziecko jest w niebezpieczeństwie. Pozwala również na wykonywanie połączeń telefonicznych.
Ciekawym dodatkiem może być też kalendarz, który przypomina o nadchodzących wydarzeniach lub obowiązkach do wykonania- to świetna funkcja, która uczy odpowiedzialności.
Smartwatche dla dzieci utrzymane są w kolorowej stylistyce, często z motywami ulubionych bajek.   
Co trzeba wiedzieć wybierając smartwatcha do dzwonienia?
Wybierając odpowiedni smartwatch trzeba mieć na uwadze przede wszystkim rodzaj oprogramowania w które wyposażony jest smartfon. Urządzenia muszą posiadać jeden system operacyjny, jak np. Android, Windows Phone czy IOS aby mogły być w pełni kompatybilne.
Warto zwrócić uwagę na pojemność baterii, powinna wynosić przynajmniej 200 mAh. Czas działania zegarków może być naprawdę różny, od kilkunastu godzin do kilku dni. 
Maksymalny komfort użytkowania zapewniają ciekawe funkcje, ale i odpowiedni wyświetlacz. Do wyboru jest kilka opcji:
LCD
OLED
Amoled/ Super Amoled
E- Ink
Smartwatch powinien być dostosowany do preferencji użytkownika. Można odpowiednio dobrać wielkość wyświetlacza, ale też jego kształt. Okrągłe, dzięki swojej stylistyce przypominają tradycyjne zegarki. Prostokątne lepiej wykorzystują przestrzeń wyświetlacza, są czytelniejsze. Warto jednak pamiętać, że im większy ekran, tym więcej energii będzie potrzebował do pracy.
Inteligentne zegarki posiadają wiele ciekawych i przydatnych funkcji. Z pewnością ułatwiają obowiązki codziennego życia. Chociaż (jeszcze) nie mogą w pełni zastąpić telefonu komórkowego, są jego doskonałym uzupełnieniem. Kompaktowe, proste w obsłudze, bardzo przydatne i może już niezastąpione? 
---
Najczęściej czytane teksty ZegarkiCentrum.pl:
Pierwszy zegarek smartwatch
Smartwatch do treningu
Jaki wyświetlacz wybrać w Smartwatchu?