Zegarek przed czy za nadgarstkiem?
Zastanawiałeś się kiedyś gdzie nosić zegarek? W jaki sposób ulokować go nadgarstku? Powinien być dopasowany czy raczej swobodnie opadać na rękę? Przeczytaj niniejszy tekst i dowiedz się jak to właściwie jest. 
Zegarek – przed czy za nadgarstkiem?
Praktycznie na każdym Forum znaleźć może wątki dotyczące noszenia zegarków. Użytkownicy zadają sobie wzajemnie pytania gdzie właściwie noszą zegarek? Interesujące wydaje się być to czy nosimy go przed czy za nadgarstkiem, a nawet to, w jakim stopniu czasomierz powinien być dopasowany do naszej ręki. Chcąc rozwiać wasze wątpliwości w tym temacie zdecydowaliśmy się poruszyć ten temat i podać wam kilka niezbędnych wskazówek, abyście użytkując chronometr czuli się komfortowo.
Zegarek nosić przed czy za nadgarstkiem?
Zaczynamy od najpopularniejszego pytania, jakie spotkać można w sieci. Zarówno panie jak i panowie wypytują innych użytkowników, jak powinni nosić swoje zegarki, aby wyglądały dobrze, efektownie, stosownie do stylizacji, a także aby zapewniały komfort użytkowania. Choć wielu z Was wyda się to śmieszne, w rzeczywistości wcale nie jest, a temat wciąż pozostaje niewyczerpany, gdyż jest on bardziej wielowątkowy niż Ci się wydaje.
Chcąc znaleźć odpowiedź na pytanie, gdzie właściwie powinien znajdować się czasomierz, musisz wyimaginować sobie konkretną sytuację, kiedy chciałabyś czy też chciałbyś go ubrać. Ponieważ inne kryteria dotyczą kobiet jak i mężczyzn, pozwólcie, że odniesiemy się do obu płci oddzielnie zaczynając od pań.
Zegarek przed nadgarstkiem czy za – codzienna stylizacja kobieca
Zegarek noszony na co dzień ma przede wszystkim za zadanie wskazywać nam aktualny czas, a dopiero w drugiej kolejności (choć oczywiście nie umniejszam tej kwestii i sama uważam ją za bardzo istotną) ma zwracać uwagę i stanowić tzw element ozdobny. Z tej też przyczyny najważniejsze jest, aby było nam z nim wygodnie. Wyobraźmy sobie sytuację, iż jesteśmy w pracy i musimy napisać coś na komputerze, nabić na kasę czy choćby policzyć na kalkulatorze albo zapisać więcej tekstu na kartce. W tej sytuacji umiejscowienie czasomierza za nadgarstkiem czyli bliżej dłoni byłoby co najmniej niewygodne. Pasek czy też bransoleta nie tylko uderzałyby o blat czy klawiaturę, ale również mogłyby krępować nasze ruchy i z czasem powodować dyskomfort w postaci odciśnięcia się elementów koperty czy zapięcia na naszej skórze. Jeśli na naszym ręku znajdowałby się model z chronografem, to lokując go tuż przy dłoni, praktycznie na pewno doświadczylibyśmy bolesnych odcisków w wyniku wbijania się przycisków stopera i koronki w naszą skórę. Mając na uwadze te właśnie możliwe "dolegliwości" zdecydowanie sugerujemy Wam nosić czasomierze tuż przed nadgarstkiem, a więc na przedramieniu, tuż przed wystającą kością. Takie ulokowanie sprawi, że będzie Wam wygodnie i nie będziecie rozpraszać się niepotrzebnie źle ułożonym dodatkiem. Jeśli jednak martwicie się, że w ten sposób Wasze cacuszko pozostanie niezauważone, to spokojnie – są na to sposoby. Zawsze można nonszalancko, niby przypadkiem podwinąć rękaw lub w odpowiednim momencie rozmowy – oczywiście w myśl zasad sevoir vivre – zerknąć na zegarek i zagaić rozmowę o aktualną godzinę przeciągając uwagę rozmówcy w stronę naszego czasomierza.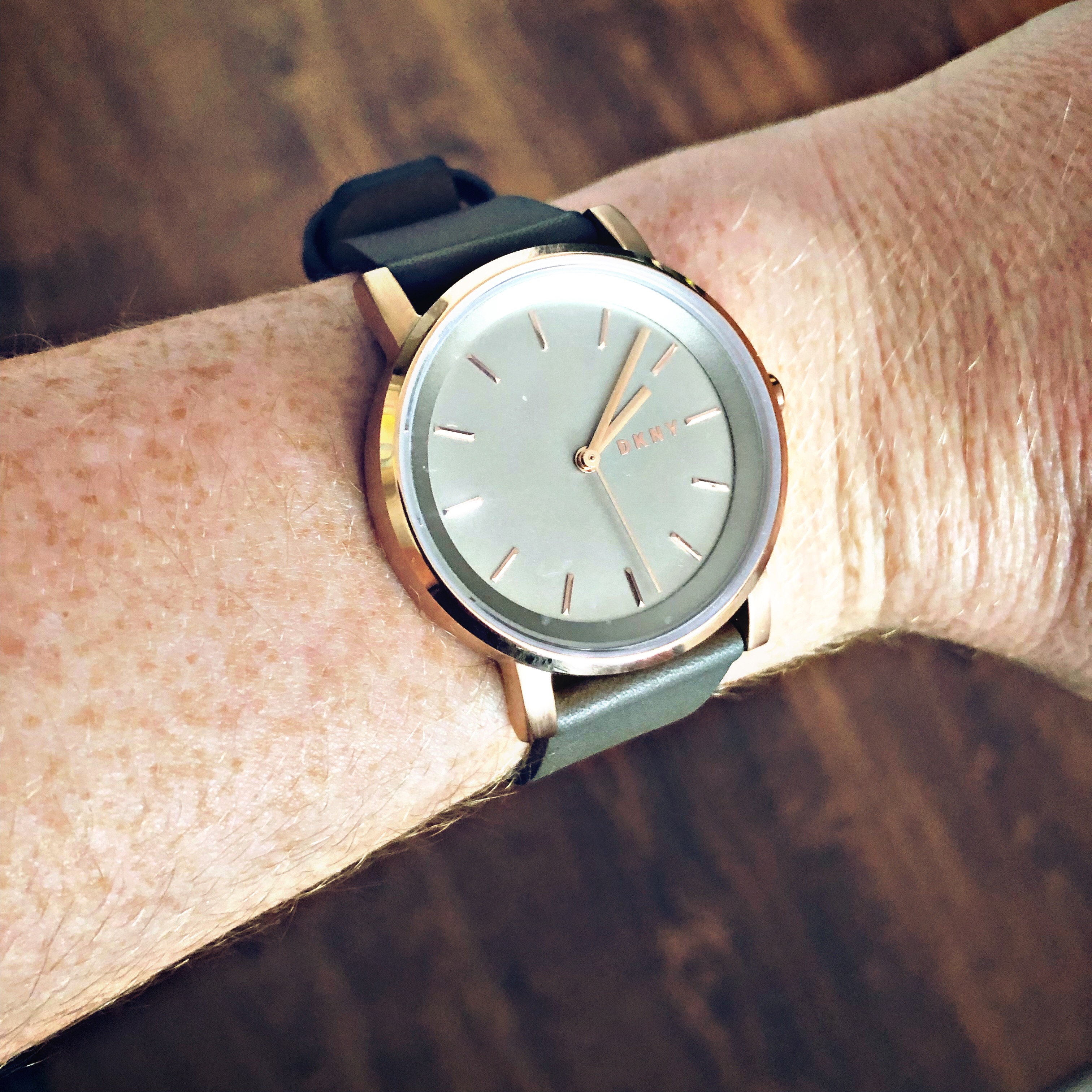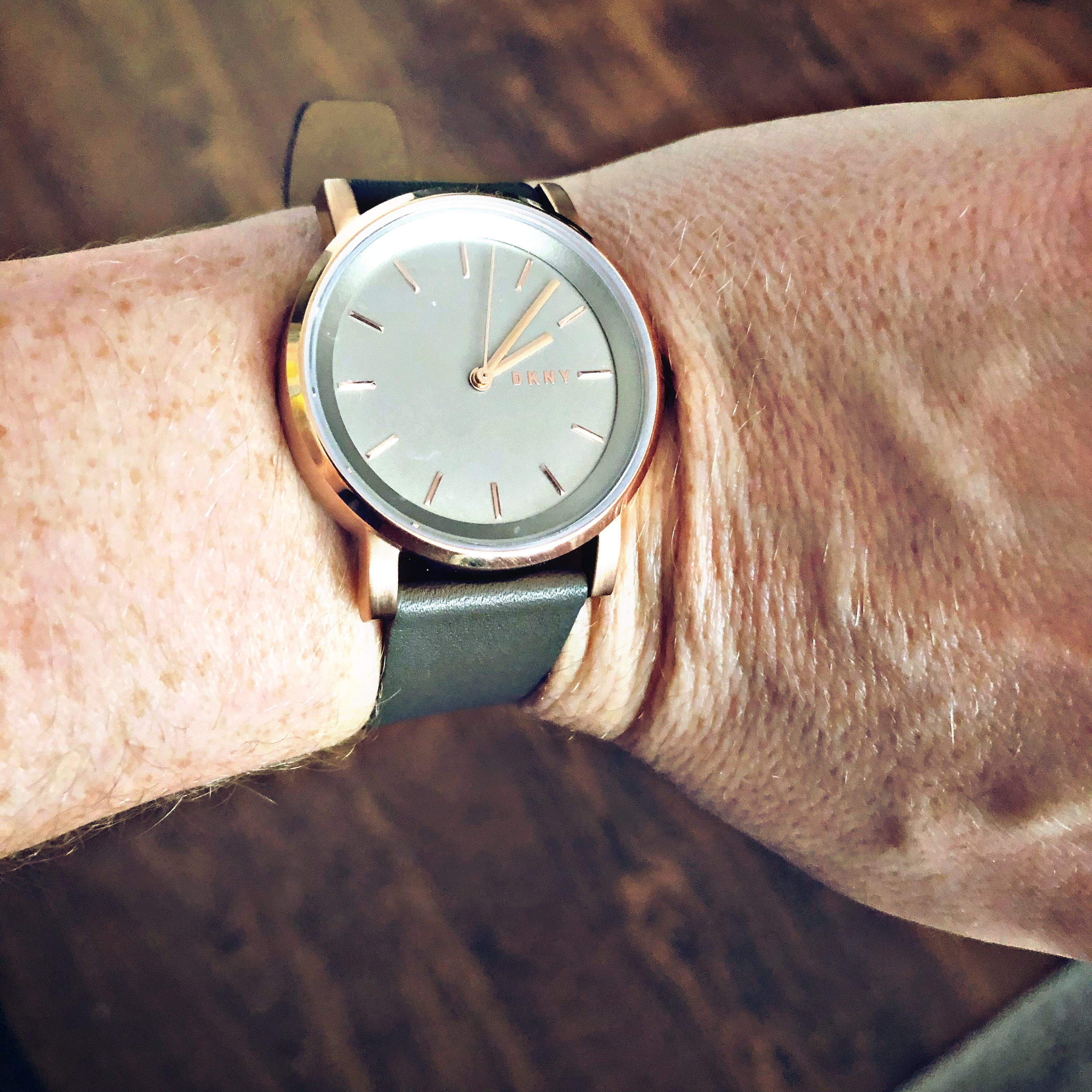 Zegarek damski przed nadgarstkiem czy za w stylizacji wieczorowej?
Jak to zwykle bywa, co okazja to inne zasady. Na spotkanie ze znajomymi przy piwie zwykle wybitnie się nie stroimy, ale jeśli dochodzi do tego przysłowiowa "pompa", no to lecimy na całego. Ponieważ kobiece kreacje wyjściowe mają to do siebie, że lubią biżuteryjne dodatki, warto postawić na modele na bransolecie i wówczas można w drodze wyjątku ulokować je bliżej dłoni. Mało tego, jeśli lubimy obwiesić się do tego dodatkowymi bransoletkami, które luźno opadają na naszą dłoń w towarzystwie zegarka, pozwólmy, aby i on miał więcej luzu i również swobodnie spoczywał za nadgarstkiem. Musicie jednak pamiętać, że przy dużo luźniejszym zapięciu czasomierza jego położenie zmieniać się będzie z każdym ruchem Waszej ręki, co może zaburzyć komfort noszenia, ale o tym w dalszej części tekstu.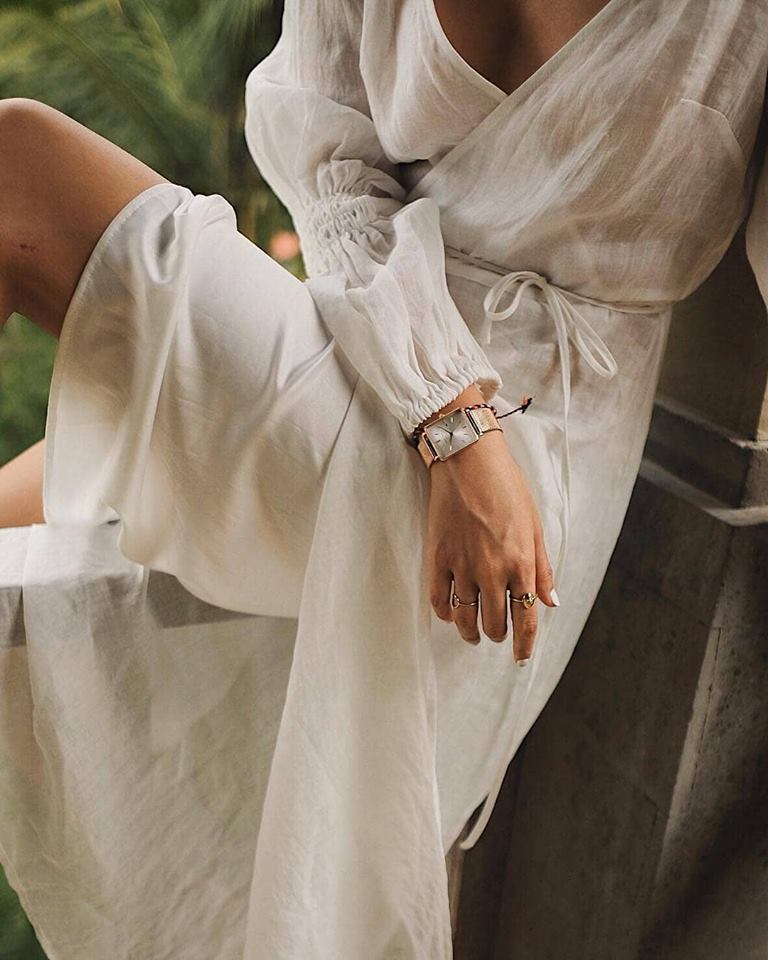 Zegarek dla mężczyzny / za nadgarstkiem czy przed?
Panowie, zdecydowanie częściej niż panie przykładają uwagę do praktycznej strony swojego stroju. Ma być przede wszystkim wygodnie. Z tej właśnie przyczyny, mężczyźni słusznie wybierają jako miejsce noszenia zegarka część przedramienia znajdującą się przed nadgarstkiem. Wyobraźcie sobie bowiem, że facet, który ma dość duży obwód nadgarstka i masywniejsze niż kobieta kości tej części ręki, miałby nosić czasomierz tuż przy dłoni, gdzie obwód jest jeszcze większy. Niezbyt komfortowe, prawda? A przecież głównie o to chodzi. Drugą kwestią jest jeszcze długość paska czy bransolety w zegarku. Mogłoby się okazać, że przy masywnym nadgarstku nie ma po prostu technicznej możliwości zapiąć czasomierz w innym miejscu jak tylko przed nadgarstkiem.
Żeby nie było jednak zbyt prosto i zbyt jednoznacznie musimy wspomnieć o sytuacjach, kiedy mimo wcześniejszych wskazówek jesteśmy jednak zmuszeni założyć zegarek tak, żeby spoczął za nadgarstkiem. Tak może się zdarzyć, kiedy zakładamy ubranie zbyt ciasne, aby czasomierz mógł znajdować się pod nim – np wyjściową koszulę z mocno dopasowanymi mankietami. Wtedy czasomierz warto założyć tak, żeby leżał za nadgarstkiem lub nawet,jeśli nasz układ kości na to pozwala… na nim! Wszystko jak zawsze rozgrywa się o połączenie komfortu i kwestii wizualnych. Wyobraźmy sobie bowiem, jak niewygodnym byłoby noszenie zegarka wciśniętego między ciasny mankiet a rękę? Wówczas nawet antyalergiczne właściwości stali szlachetnej na nic by się zdały, bo odciski i odgniecenia – murowane. A po drugie, to nawet nie wyglądałoby estetycznie. Lepiej więc odejść od reguł i zrobić wyjątek lokując czasomierz w stronę dłoni, tym bardziej, że jeśli na koszulę planujemy założyć marynarkę, to taki układ będzie idealny.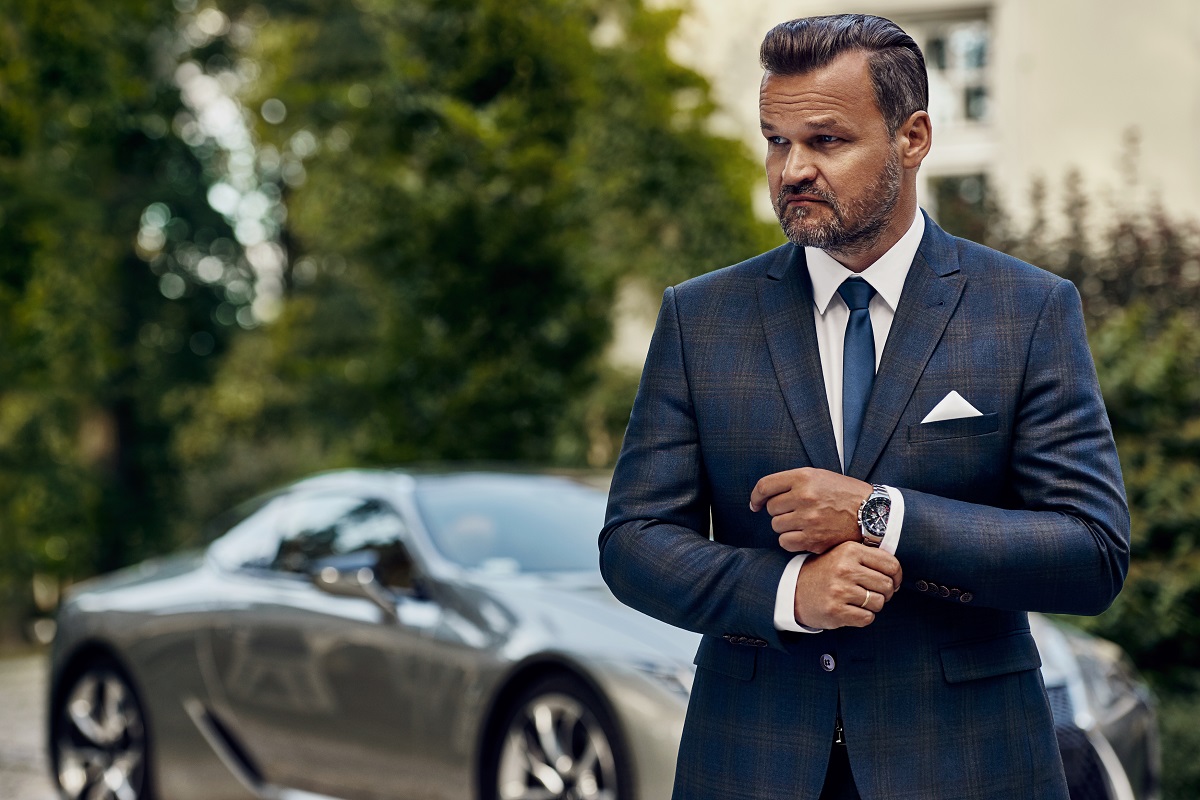 Jak nosić zegarek? Dopasowany czy luźny (latający po nadgarstku)?
To kolejna kwestia, która burzy Wasz spokój na forach. Dyskutujecie, a nawet wykłócacie się, jaki sposób jest bardziej odpowiedni często obśmiewając siebie na wzajem, co zdecydowanie nie przystoi ludziom o dobrych manierach. Jak słusznie zauważa większość użytkowników for internetowych każdy z nas w temacie noszenia zegarka ma dowolność, jednakże prawdą jest, że pewne trendy są "prawidłowe", a inne raczej passe. Do tych, które zwykliśmy już odesłać do lamusa jest noszenie zegarka luźno opadającego na dłoń. Szczególnie w przypadku modeli na ciężkiej bransolecie wywołuje to szereg negatywnych emocji kojarząc się ze stereotypowym "gangsterem" pokroju Jarka Psikuty (Kellera) z kultowej komedii "Chłopaki nie płaczą" czy występami zespołów cygańskich, gdzie każdy wykonawca lubi "emanować bogactwem". Przyjmuje się więc, że dla wygody jak i prawidłowego korzystania z czasomierza powinien on być ciasno zapięty na ręku. Oczywiście nie chodzi tu o to, aby zablokować sobie dopływ krwi czy zapewnić puchnięcie ręki lub przytrzaśnięcie naskórka, ma być tak dopasowany, aby nie przesuwał się po nadgarstku, ale go nie uciskał.
źródło: https://blog.crownandcaliber.com/how-to-wear-watch/
Nieco inaczej, jak to zwykle bywa, jest w przypadku zegarków damskich. Modele biżuteryjne, które często mają za zadanie zastąpić typową bransoletkę lub współgrać z innymi dodatkami, które otaczają czasomierz, mogą opadać swobodnie na nadgarstek. Ich głównym zadaniem wówczas jest nie tyle wskazywanie czasu, co dopełnienie stylizacji. Mają zapewnić ciekawe wrażenie estetyczne i przyciągać uwagę. Co ciekawe, ten sposób uważany w męskich modelach za nonszalancki, w przypadku zegarków dla kobiet stosowany jest przy najbardziej eleganckich kreacjach jak chociażby suknie wieczorowe. Istnieje więc zależność między sposobem noszenia czasomierza a płcią użytkownika jak i okazją, na którą się wybieramy.
*Ciekawostka!
Swobodne noszenie zegarka wchodzi w grę tylko w przypadku modeli na bransolecie (a jeśli chodzi o damskie zegarki – na bardzo cienkiej i delikatnej bransolecie (biżuteryjnej). Czasomierze na pasku absolutnie nie powinny być noszone w sposób taki, aby luźno opadały w kierunku dłoni.
Jak widać sposobów noszenia czasomierza jest naprawdę dużo i są zależne zarówno od użytkownika jak i od sytuacji, w której się on znajduje. Nie mniej jednak, są pewne zasady wynikające z komfortu noszenia jak i kwestii estetycznych, które pomagają ustalić gdzie w danej chwili wypada ulokować zegarek.
A jakie jest Wasze zdanie na ten temat? Zgadzacie się z nami w tej kwestii czy raczej obstajecie przy innej teorii? A może w ogóle nie macie zdania w tym sporze, bo nosicie swój zegarek tak jak Leo?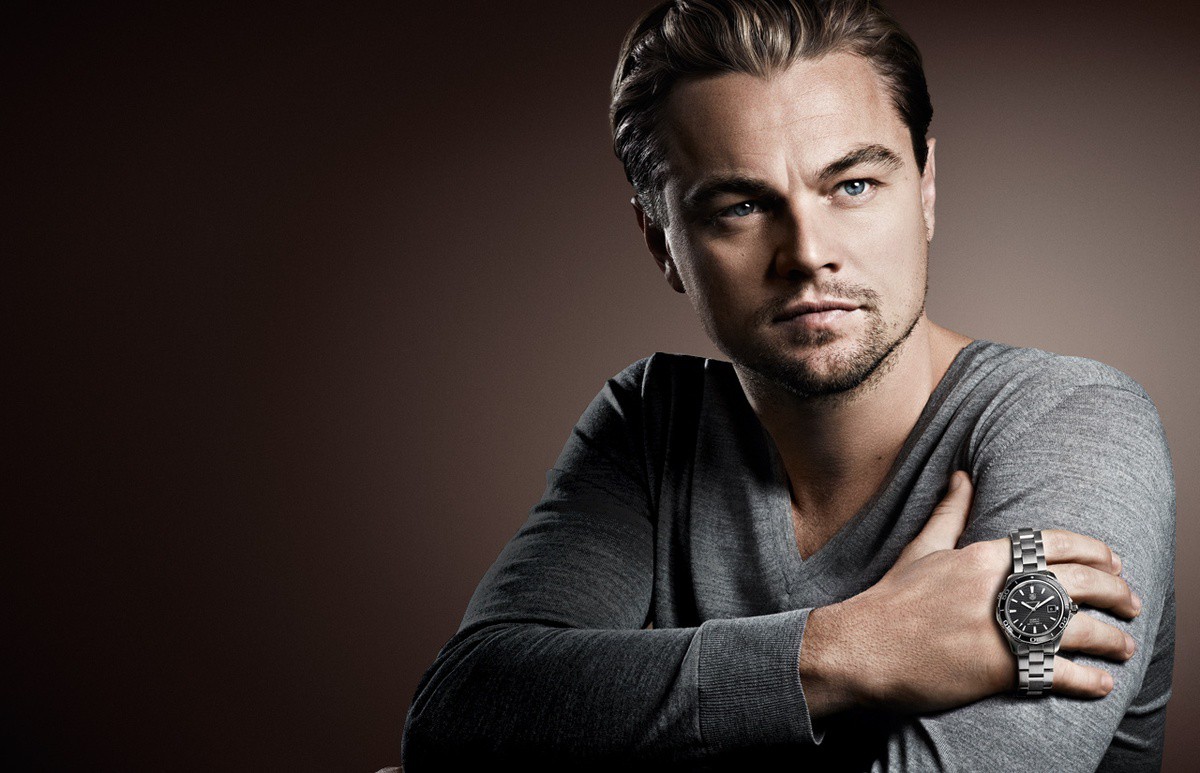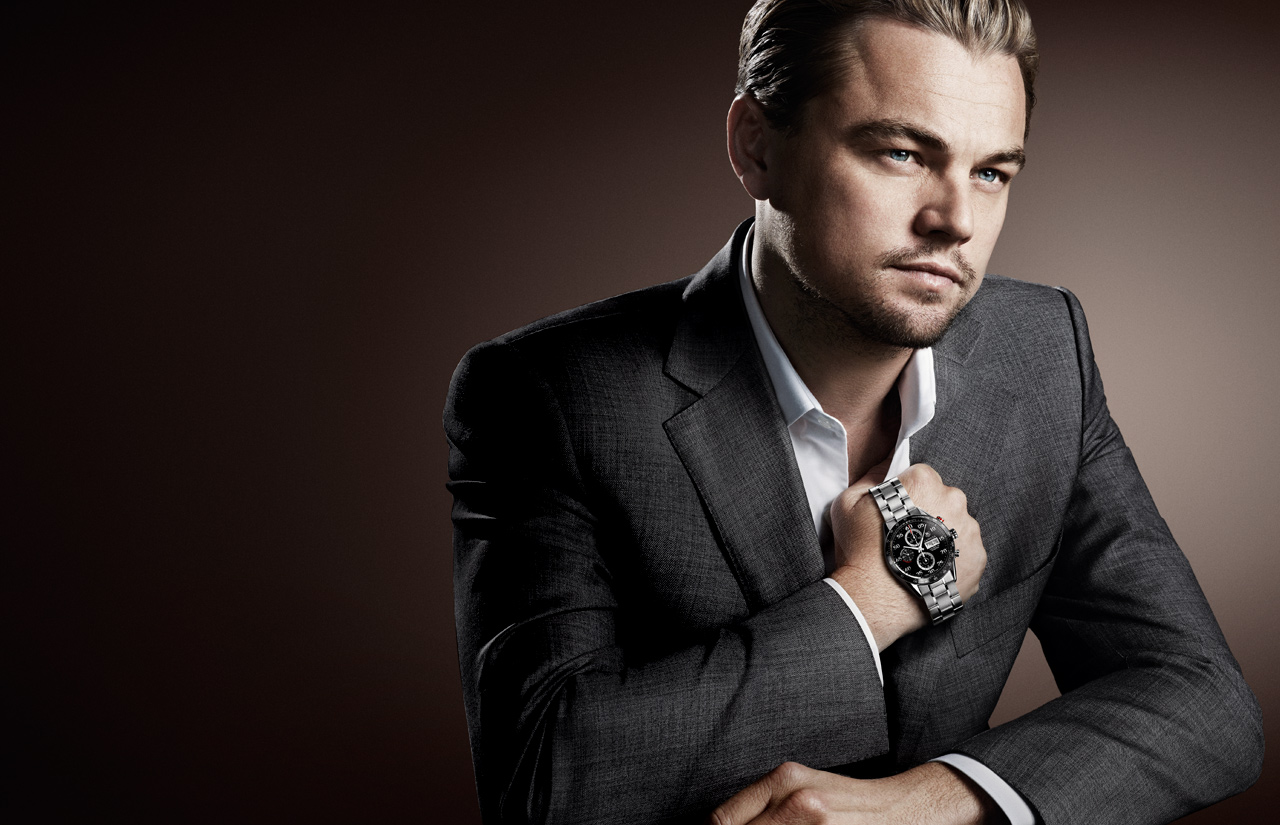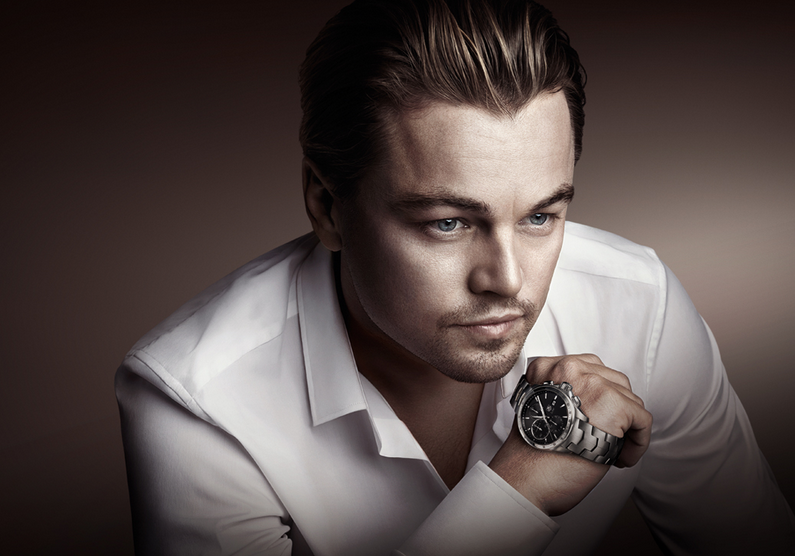 ---
Najczęściej czytane teksty ZegarkiCentrum.pl:
10 ciekawostek o zegarkach
Tani zegarek może być dobry!
Matej Matej – Ekspert na temat G-shock!