Zegarki Guess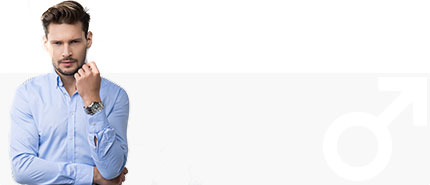 Guess męskie
zobacz wszystkie
zobacz wszystkie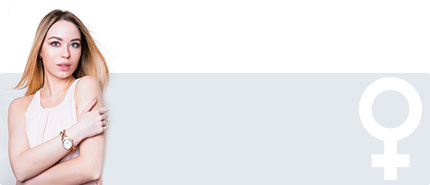 Guess Damskie
zobacz wszystkie
zobacz wszystkie
Jeśli szukasz biżuteryjnego modelu, który swoim designem przyciągnie wzrok i wzbudzi zainteresowanie, koniecznie musisz zapoznać się z ofertą na zegarki marki Guess. Ten amerykański producent od lat z powodzeniem łączy francuski szyk z nonszalancją i wielkomiejskim pędem charakterystycznym dla ulic Nowego Yorku. To wybuchowe z pozoru połączenie skutkuje osiągnięciem efektu w postaci niepowtarzalnego wzornictwa, które sprawia, że zegarki Guess są nie tylko czasomierzami, ale funkcjonalnymi dodatkami, które każdą stylizację potrafią zmienić w niezwykłą kreację.
Zegarki Guess są ładne ale jakie materiały zostały użyte?
Wykonane z materiałów takich jak stal szlachetna 316l, która nie uczula i nie wywołuje alergii a także wysokogatunkowa, miękka skóra są gwarantem komfortowego użytkowania na długie lata. Zdobienia wykonane z kryształków mieniących się najróżniejszymi kolorami przyciągają wzrok i wzbudzają zainteresowanie z powodzeniem zastępując klasyczną biżuterię. Obecnie na rynku spotkać można również nowoczesne smartwatche Guess w wersji dla niej i dla niego, które z pewnością sprawdzą się w najróżniejszych sytuacjach.
Historia zegarków Guess
Marka Guess to ucieleśnienie opowieści o typowym "american dream" czyli inaczej mówiąc od zera do milionera. Powstała z inicjatywy braci Marciano - algierskich imigrantów, którzy swoje młodzieńcze lata spędzili na południu Francji. W 1977 r. wyjechali oni na wakacje do USA, gdzie postanowili zostać na dłużej i założyli firmę odzieżową, która spotkała się z pozytywnym odzewem miejscowej ludności. Jak to w rodzinie bywa, budowanie wspólnego biznesu bywało momentami bardzo trudne, co przekładało się na początkowe problemu firmy w rozwinięciu skrzydeł. Prawdziwy rozwój firmy nastąpił w latach 90. XX wieku, kiedy to firma zagościła na giełdzie. Wtedy to rozpoczęła się jej prawdziwa ekspansja. Marka stała się rozpoznawalna dzięki licznym kampaniom marketingowym, w których brały udział najbardziej znane i cenione modelki jak chociażby Naomi Campbell czy Alessandra Ambrosio.
Obecnie
Obecnie marka jest wiodącym producentem odzieży, butów, perfum i dodatków,ale wielką popularnością cieszą się także dostępne w naszym sklepie zegarki Guess. Sygnowane jej logo produkty cieszą się ogromnym powodzeniem i uznawane są jako jedne z najchętniej kupowanych zarówno przez mężczyzn jak i kobiety na całym świecie. Ich nietuzinkowy styl łączący uniwersalny charakter z nutą ekstrawagancji przynosi pozytywny efekt w postaci wciąż rosnącego zainteresowania. Nic więc dziwnego, że działalność firmy wciąż rozwija się o kolejne rynki i produkty.
Serwis zegarków Guess
Uwaga! Jeśli posiadasz zegarek Guess i chcesz skontaktować się z serwisem marki, kliknij tutaj i znajdź najbliższy, autoryzowany punkt serwisowy Zibi w Twojej okolicy.
Trwa filtrowanie...
Czy wiesz, że w naszym sklepie jest ponad 30 000 zegarków?
Jest z czego wybierać :)