Zegarki Roamer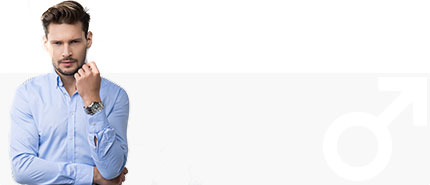 Roamer męskie
zobacz wszystkie
zobacz wszystkie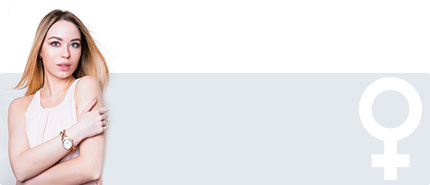 Roamer Damskie
zobacz wszystkie
zobacz wszystkie
Szwajcarskie zegarki Roamer to wyjątkowe modele, które od lat wzbudzają zachwyt i zaufanie Klientów na całym świecie. Klucz do ich sukcesu leży w doskonałym zestawieniu elementów takich jak nietuzinkowy design oraz bardzo wysoka jakość. Balansując na granicy sportowej-elegancji i stonowanej klasyki, kolekcje damskie i męskie podbijają serca fanów zegarmistrzostwa spragnionych nowoczesnych a jednocześnie sprawdzonych rozwiązań. Użyte do produkcji materiały takie jak delikatna ceramika czy antyalergiczna stal szlachetna - "surowa", satynowana oraz poddana zabiegom pozłacania zapewniają nie tylko atrakcyjny wygląd, ale i wysoki komfort korzystania z zegarka. Ciekawe, nienachalne zdobienia tarcz wykonane z mieniących się diamentów, charakterystyczne dla modeli damskich sprawiają, że zegarki Roamer z powodzeniem zastępują klasyczną biżuterię. Są one bowiem nie tylko czasomierzem, ale modnym dodatkiem, który doda szyku każdej stylizacji. Wśród męskich zegarków Roamer nie sposób nie docenić wysokiej dywersyfikacji produktów, które dzielą się na modele klasyczne jak i te, które emanują sportowym duchem. Szafirowe szkło osłania tarcze, które niejednokrotnie wskazują szereg dodatkowych pomiarów jak multidata czy chronograf.  Zaklęte w kopertach kwarcowe i automatyczne mechanizmy szwajcarskie stanowią gwarancję precyzji i niezawodności. Nic więc dziwnego, że "układanka" złożona z tak wielu dopracowanych elementów spotyka się z pozytywnym odzewem klientów chcących lokować swoje pieniądze w sprawdzone, niezawodne produkty dostępnych w naszym sklepie z zegarkami Roamer.
Historia marki Roamer
Roamer to jedna z najstarszych marek obecnych na rynku zegarmistrzowskim. Za jej ojca uważa się Frtiza Meyera, który to w 1888 r. otworzył w szwajcarskim Solothurn swoja pracownię zegarmistrzowską. Początkowo zakład trudniący się produkcją wychwytów cylindrowych, a więc komponentów do czasomierzy, zatrudniał jedynie 6 osób, co w dzisiejszych warunkach plasowałoby go w kategorii mikroprzedsiębiorstwa, jednakże dzięki ciężkiej pracy, w ciągu zaledwie 7 lat rozwinął się w potężny zakład. Produkcja nabrała tempa, a głównym celem stało się tworzenie nowych naręcznych zegarków Roamer opartych na własnych mechanizmach. Kolejne lata, śmierć właściciela firmy, wojna oraz kryzys branży zegarmistrzowskiej, który dotknął świat w latach 70' sprawiły, że działalność marki nieco się zmieniała, a firma postawiła na składanie zegarków z komponentów kupowanych od zaufanych dostawców. Produkowane zegarki niezmiennie cieszyły się jednak uznaniem i zadowoleniem klientów przez co Roamer niejednokrotnie otrzymał prestiżowe nagrody i wyróżnienia.
Uwaga! Szukasz autoryzowanego serwisu dla Twojego zegarka? Kliknij --> tutaj i znajdź kontakt do serwisu zegarków jakiego potrzebujesz.
Trwa filtrowanie...
Czy wiesz, że w naszym sklepie jest ponad 30 000 zegarków?
Jest z czego wybierać :)