Zegarki Versace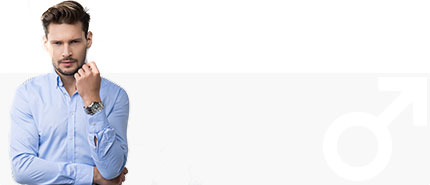 Versace męskie
zobacz wszystkie
zobacz wszystkie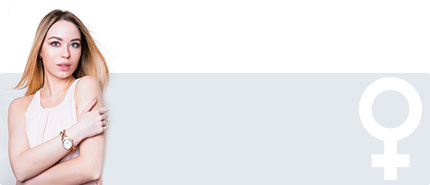 Versace Damskie
zobacz wszystkie
zobacz wszystkie
Niezwykle zdobne, biżuteryjne, z jednej strony eleganckie, z drugiej awangardowe - takie są zegarki Versace. Ich design opiera się na silnie eksponowanym logo marki, jakim jest znana w świecie mody głowa meduzy. W zależności od modelu stanowi ona element tarczy, koperty, paska czy bransolety, jednakże zawsze jest umieszczona w taki sposób, że nie sposób jej przegapić. W ofercie marki znaleźć możemy zegarki Versace podzielone na kolekcje zróżnicowane pod względem kolorystyki i designu. Linia Daphnis opiera się na wytłoczonych, greckich motywach umieszczonych na ringu koperty. Oprócz logotypu, na tarczy widoczne są rzymskie cyfry i indeksy, które współgrają kolorystycznie z pozostałymi elementami. Na teleskopach kopert widnieją skórzane paski w różnych odcieniach lub stalowa bransoleta pokryta warstwą IP w kolorze żółtego złota. Kolekcja V-Circle to casualowe modele, których cechą wyróżniającą są paski skórzane z zapięciem motylkowym urozmaicone stalowymi napisami miłość, odwaga, siła i inne. Treści te nawiązują do wartości jakie w swoim stylu promuje i kultywuje dom mody Versace. Ekskluzywną kolekcją jest natomiast linia Vanity wyposażona w dwu-wskazówkowy mechanizm Ronda 762.3. Design tych zegarków Versace opiera się na stalowych kopertach występujących w wersji w kolorze różowego złota oraz stalowym, połączonych z różnokolorowymi paskami wykonanymi z wysokogatunkowej skóry lub wygodną w użytkowaniu bransoletą. Tarcze urozmaicają delikatne indeksy godzinowe oraz rzymskie cyfry, które tworzą interesujące zestawienie. Najbardziej zdobną i awangardową kolekcją są modele Palazzo Empire. Centrum tarcz zajmuje pokaźne, odstające logo marki, spod którego wychodzą wskazówki godzinowe. Pozostała część cyferblatu urozmaicona jest designem przypominającym schodzące do środka prążki. Emaliowany ring koperty urozmaicają greckie wzory, które kolorystycznie pasują do całości.
Jak na szwajcarskie modele przystało, zegarki Versace prezentują sobą bardzo wysoką jakość. Jej gwarantem są zastosowane mechanizmy Ronda. W połączeniu z zaskakująco zdobnym designem stanowią one interesującą kombinację, która bez wątpienia porywa serca fanek mody na poziomie high-fashion.
Historia marki Versace
Marka Versace obecna jest na rynku od 1972 r i mimo, że od jej powstania minęło blisko 50 lat, nadal jest jedną z niewielu prawdziwie rodzinnych firm, które odgrywają tak dużą rolę w świecie mody. Założycielem firmy był Gianni Versace, który fachu uczył się w matczynej pracowni krawieckiej, a wraz z przeprowadzką do Mediolanu rozpoczął własną działalność jako młody projektant. Od początku sprzyjało mu szczęście, a moment, w którym zaczynał pracę, był okresem rosnącej popularności włoskich firm w świecie mody. Jego odważne projekty, zaprezentowane jako pierwsza autorska kolekcja w 1974 r. spotkały się z entuzjazmem klientów, którzy szukali awangardowego stylu, który wyróżni ich z tłumu. Po kilku latach dołączył do niego brat Santi Versace, a jeszcze później siostra Donatella Versace, która obecnie jest chyba najbardziej rozpoznawalną reprezentantka tej znanej rodziny. To ona przejęła większość obowiązków w firmie, gdy w 1997 r. zamordowano Gianniego.
W skład konsorcjum Versace wchodzą liczne spółki skupiające się na produkcji odzieży, kosmetyków i dodatków dla różnych grup społecznych. Oferta zawsze opiewa o produkty luksusowe, dopracowane pod każdym względem. Ich wysoka jakość sprawia, że grono zadowolonych klientów, oddanych marce nieustannie rośnie. Zachęcamy do rozeznania się wśród zegarków Versace dostępnych w naszym sklepie.
Uwaga! Szukasz autoryzowanego serwisu dla Twojego zegarka? Kliknij --> tutaj i znajdź kontakt do serwisu zegarków jakiego potrzebujesz.
Trwa filtrowanie...
Czy wiesz, że w naszym sklepie jest ponad 30 000 zegarków?
Jest z czego wybierać :)