Kolorowe zegarki na lato
Lato to czas, kiedy wszyscy w mniejszym lub większym stopniu czujemy się wolni. Mamy większą swobodę w doborze ubioru, wychodzimy poza smutne ramy ciepłych swetrów, kurtek i czapek, a wkraczamy w magiczny świat szortów, miniówek i topów, które odsłaniają nasze opalone ciała. Najważniejsze w tym wszystkim jest jednak to, że latem możemy bawić się kolorami i w ten sposób budować swój zupełnie odmienny niż standardowy dla pozostałych dziewięciu miesięcy wizerunek. 
Doskonałym sposobem na zabawę barwami jest odpowiedni dobór dodatków. Zegarki i biżuteria występujące w różnych odcieniach pozwalają nadać stylizacji zupełnie nowy ton. Nawet niewielkim akcentem potrafią przyciągnąć wzrok i wzbudzić zainteresowanie wśród innych.
Zegarki na Lato – czas koloru
Lato 2018 jest wyjątkowo bogate w modele zegarków, które tryskają energią i kolorem. Wśród nich niewątpliwie wyróżniają się czasomierze Ice Watch. Nowe kolekcje Ice Sunset swój sukces zawdzięczają tęczowym, cieniowanym tarczom. Pełen wachlarz barw zachodzącego słońca – od ciepłych odcieni żółtego i pomarańczy po tony granatu i fioletu sprawia, że nie sposób przejść obok nich obojętnie. W połączeniu z silikonowymi jak i skórzanymi paskami o różnym kolorze tworzą zestawienie oryginalne, pomysłowe, które idealnie wpisuje się w letnie klimaty.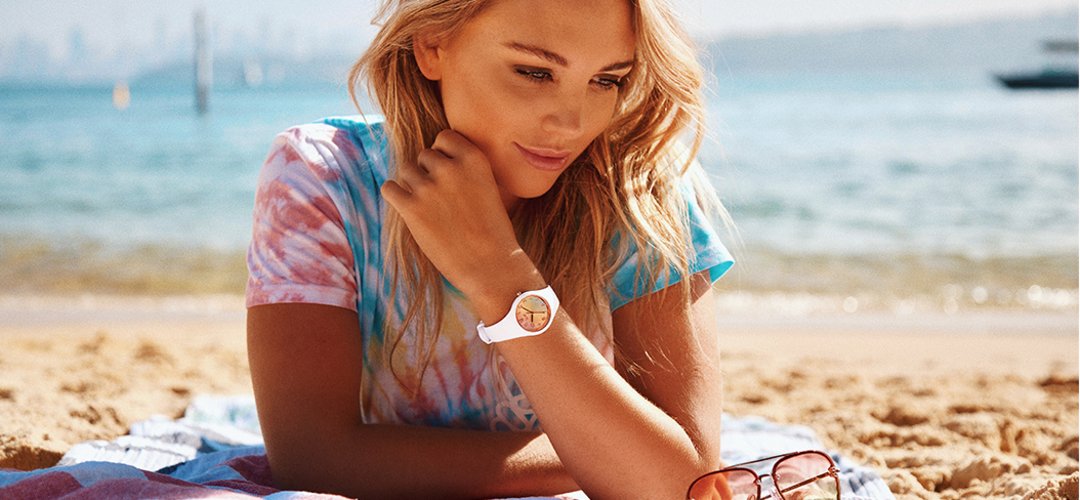 Polecane marki na lato
Inną marką, która zachwyca nas tego lata jest Calvin Klein, który w kolekcjach o wymownych nazwach – Cheers oraz Rebel zaprezentował szereg modeli wyróżniających się nietuzinkowym designem, gdzie kluczową rolę odgrywa kolor. Stalowe koperty i bransolety przeplatają się z elementami w odcieniach takich jak intensywny róż, zieleń czy alquamaryna, które uzyskano m.in. w drodze nakładania koloru metodą PVD czy zastosowaniu skórzanych i kauczukowych pasków w różnych odcieniach.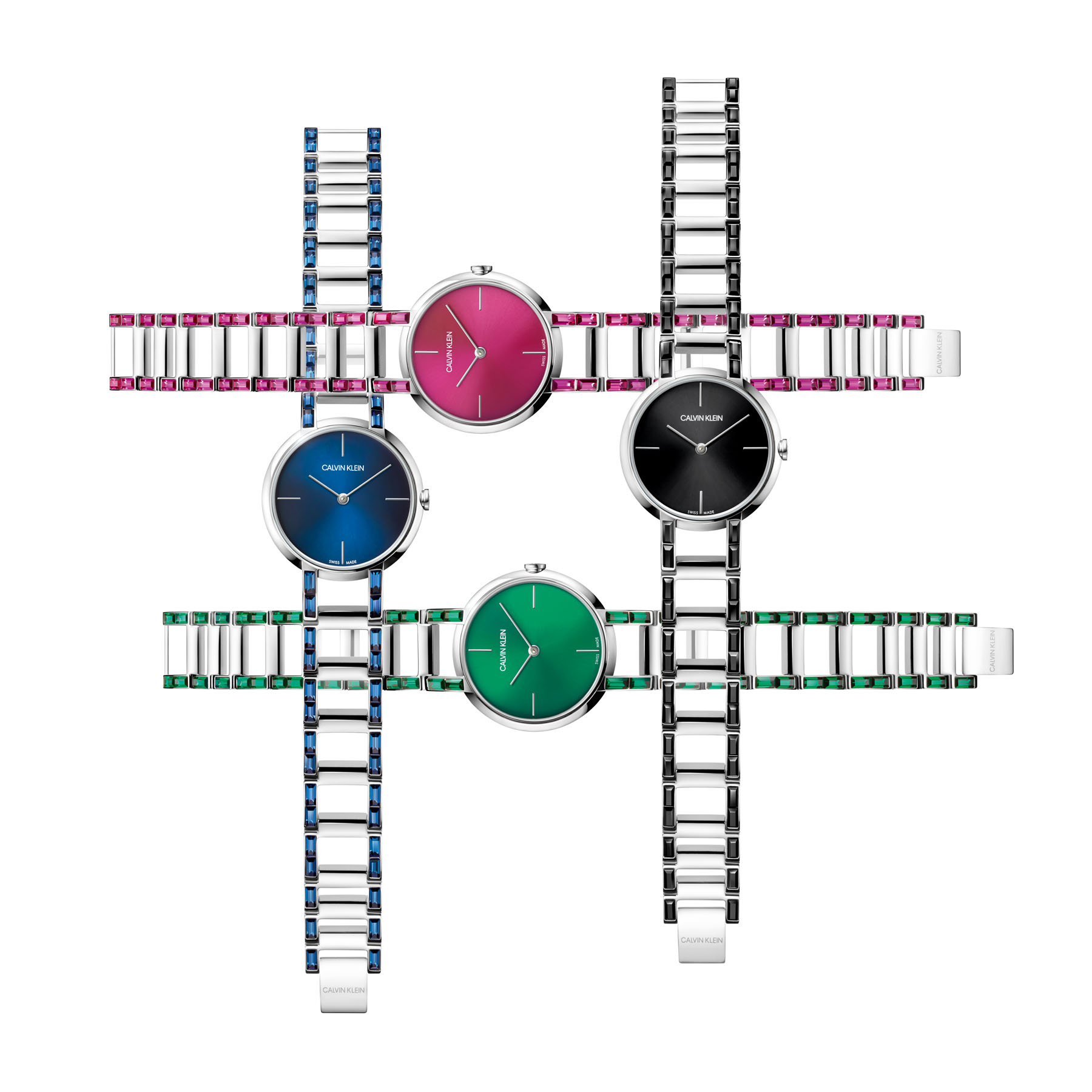 Oryginalnych połączeń kolorystycznych nie próżno szukać także wśród najnowszych propozycji szwajcarskich producentów takich jak Tissot czy Certina. Te prestiżowe marki również nie zapominają o charakterystyce sezonu wakacyjnego i trafiają w oczekiwania odpoczywających na urlopach nietuzinkowymi modelami łączącymi w ciekawy sposób intensywne barwy.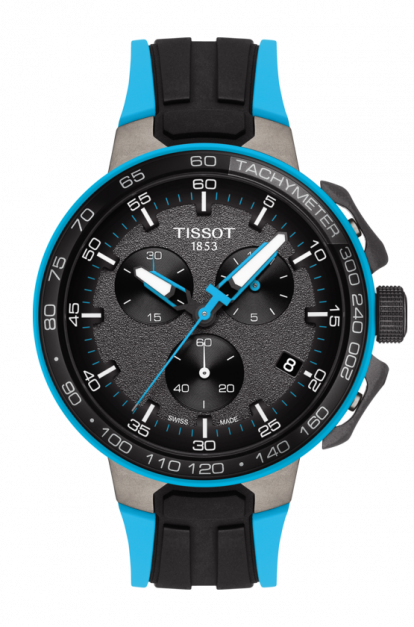 Na miłośników sprawdzonych połączeń kolorystycznych czekają eksperci ze świata fashion – Michael Kors, Skagen, Diesel, Fossil czy Guess. Ich projekty opierają się na wiecznie modnych odcieniach srebra, żółtego i różowego złota oraz czerni, dzięki czemu plasują się w grobie produktów ever green i są jednymi z najchętniej kupowanych i to przez cały rok.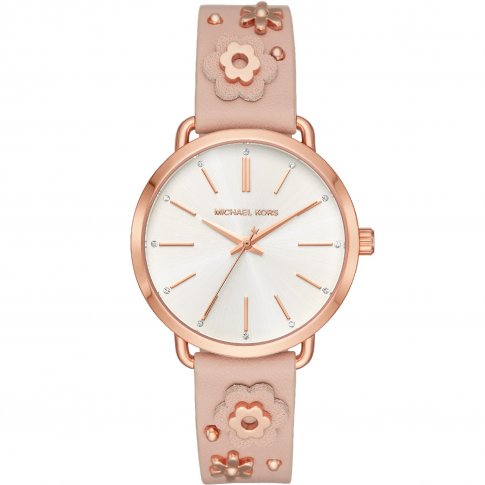 Jak więc widać lato to czas, kiedy na naszych nadgarstkach jak i w całych stylizacjach panuje istny festiwal kolorów. I bardzo dobrze, bo dzięki kolorom dzień nabiera nowego, weselszego charakteru, a nam łatwiej jest znieść te dni, kiedy z nadzieję wychylamy nos spoza biurka czekając na upragniony urlop czy chociażby koniec pracy na dany dzień.