Polskie zegarki czyli właściwie jakie?
Polskie zegarki czyli właściwie jakie?
Jeśli kiedykolwiek planowaliście zakup zegarka, z pewnością zauważyliście, że sklepowe półki, a tym bardziej internet, pełne są najróżniejszych modeli sygnowanych logotypami różnych firm. Czasomierze te mają różny design, funkcje, ceny jak i przeznaczenie, przez co trafiają w oczekiwania zdywersyfikowanych grup klientów. Tym, co nie rzadko definiuje i odpowiada za liczne cechy chronometrów jest ich pochodzenie, a dokładnie rzecz ujmując to, przez kogo i gdzie są one produkowane. Tak jest. W przypadku zegarków pochodzenie ma znaczenie i właśnie ono często jest odpowiedzią na pytanie: czemu tyle muszę zapłacić. Jak to się w takim razie przekłada na handel? Których modeli jest najwięcej i czy my, Polacy, również możemy pochwalić się rodzimą produkcją czasomierzy? Przekonajmy się.
Zegarki szwajcarskie i ich konkurenci
Jak powszechnie wiadomo, kolebką zegarmistrzostwa jest i była Szwajcaria. To właśnie tam w XIX wieku powstała większość cenionych do dziś firm trudniących się produkcją czasomierzy. Część z nich od razu zajmowała się tworzeniem kompletnych chronometrów, inne stopniowo rozszerzały swoją działalność rozwijając się od dostawców poszczególnych komponentów do tzw. producentów kompletnych czy nawet zyskując miano manufaktur. W ten sposób powstały takie potęgi jak Audemars Piguet, Omega, Longines, Tissot, Certina i wiele innych. Nie oznacza to jednak, że Szwajcarzy są jedynymi producentami czasomierzy. W rzeczywistości bowiem, od lat po piętach depczą im firmy pochodzące z różnych, nawet najbardziej egzotycznych zakątków świata, którzy cieszą się rosnącą wciąż popularnością. Wszystko zaczęło się od zegarków japońskich, które były i są zdecydowanie najsilniejszą konkurencją dla Szwajcarów. To właśnie kwarcowe, japońskie czasomierze doprowadziły w latach 70′ XX wieku do największego w historii zegarmistrzostwa kryzysu, którego efektem był upadek wielu firm pochodzenia szwajcarskiego. Poza modelami japońskimi, na rynku zegarmistrzowskim nie próżno szukać innych producentów starających się przekonać do siebie klientów. Pochodzą one niemal z każdego zakątka świata legitymując się europejskim, amerykańskim, azjatyckim a nawet afrykańskim pochodzeniem. Wśród najpopularniejszych wymienić należy zegarki takie jak amerykańskie, gdzie królują modele typu fashion jak Michael Kors, Tommy Hilfiger, Guess, Fossil czy DKNY. Dużym powiedzeniem cieszą się również produkty niemieckie, francuskie i brytyjskie, które balansują na granicy mody i funkcjonalności. Poza tym, nieustannie rośnie zainteresowanie chronometrami pochodzącymi z innym regionów w tym z Europy Środkowej i Wschodniej, a więc modelami litewskimi (Vostok Europe), rosyjskimi i… naszymi rodzimymi – polskimi!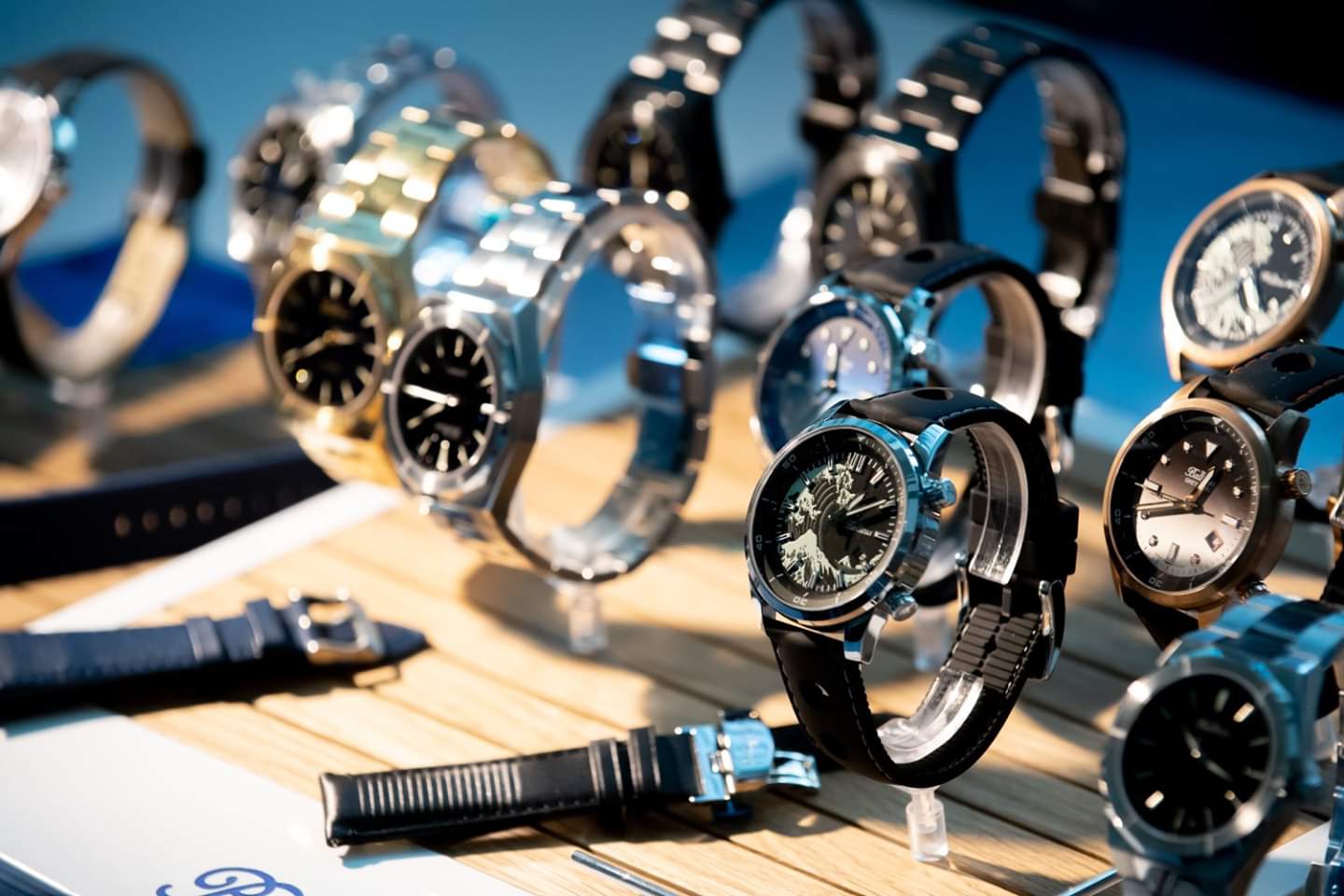 Zegarki polskie w ofercie ZegarkiCentrum
Tak jest, nasze polskie zegarki rosną w siłę, a ich popularność wzrasta z każdym dniem. Widzimy to, kiedy przeglądamy statystyki odwiedzanych przez Was kategorii w naszym sklepie. Cieszy nas, że tak chętnie wybieracie produkty rodzimych producentów, gdyż oznacza to, że doceniacie te modele, a także, że ich twórcy wiedzą co robią, a efekty ich pracy są co najmniej zadowalające.
Polskie zegarki Balticus
Od kilku lat na stronie ZegarkiCentrum.pl znaleźć możecie obecnie bardzo popularne zegarki Balticus, które są owocem trudu i pasji producenta pochodzącego z malowniczego Trójmiasta, a konkretnie Gdyni To właśnie tam w głowie Bartosza Knopa i współpracujących z nim osób zrodził się pomysł stworzenia marki prestiżowej, efektownej i doskonałej jakościowo, którą pokochają klienci w Polsce i innych zakątkach świata. Z tej przyczyny wiele trudu włożono wiele trudu w każdy element wzornictwa jak i jakości budując portfolio kolekcji niebanalnych skupiających wzrok designem i wzbudzających respekt niezawodnością. Wciąż poszerzająca się oferta firmy, którą "otworzyło" pojawienie się linii Gwiezdny Pył oraz Grey Seal (Szara Foka) dociera obecnie do kobiet i mężczyzn dając im możliwość wyboru spośród modeli różniących się od siebie wyglądem, ale i materiałami wykonania. Klienci "lubią" Balticusa za jego produkty, ale także za bezpośrednie podejście do odbiorcy, które przejawia się w formie komunikacji w mediach społecznościowych jak i zaangażowaniu firmy w promocję wydarzeń kulturalnych i dyscyplin sportowych jak chociażby nagradzanie wyróżniających się zawodników PGNiG Superligi Mężczyzn.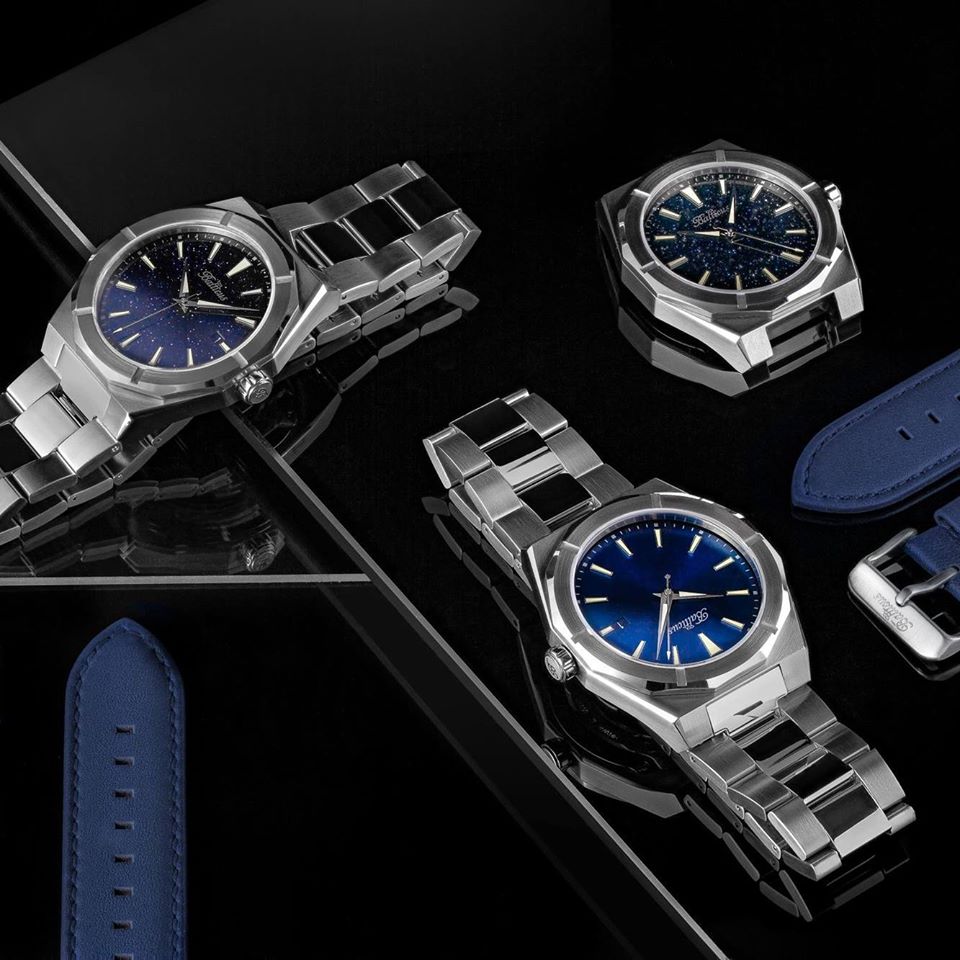 Garett – polskie smartwatche
W ostatnich tygodniach wzbogaciliśmy naszą ofertę o bazę zegarków inteligentnych pochodzących z oferty polskiego producenta. Marta Garett, o której mowa, to obecny na rynku od przeszło 5 lat producent towarów najnowszych technologii takich jak power banki, ładowarki, elektryczne deskorolki oraz właśnie smartwatche. Produkty sygnowane logo Garett cieszą się doskonałą opinią ze względu na ich bardzo wysoką jakość jak i ciekawe wzornictwo, które trzeba przyznać, jest silnie zdywersyfikowane pod kątem kolorystyki jak i materiałów wykonania. W zależności od kolekcji nasze oko cieszą modele stalowe jak i te wykonane w całości z tworzywa sztucznego, które występuje w różnych opcjach jeśli chodzi o barwy. Również funkcjonalność polskich smartwatchy Garett może napawać klientów satysfakcją z racji ich posiadania. Modele te mają zaawansowane funkcje takie jak krokomierz, pulsometr, monitoring snu, programy treningowe, kontrola muzyki i aparatu oraz wiele innych opcji, którymi zarządzać można dzięki synchronizacji ze smartfonem przy użyciu bluetooth. Co więcej, w ofercie znajdziemy produkty skierowane nie tylko do kobiet i mężczyzn, ale również dzieci, które cechuje dostępność opcji takich jak chociażby podsłuch, kontrola przebytej drogi na bazie informacji z GPS jak i możliwość dzwonienia i smsowania z poziomu zegarka przy użyciu dodatkowej karty SIM. W ten sposób, rodzice mogą mieć na oku swoje dziecko nie będąc jednocześnie zobligowani do wyposażenia pociechy w smartfon.

Inne polskie marki zegarków
Choć w naszej ofercie prezentujemy Wam jedynie dwóch polskich producentów zegarków i ich produkty, w rzeczywistości marek o polskich korzeniach jest więcej, a ich liczba rośnie. Podczas odbywającego się całkiem niedawno, bo w październiku, festiwalu Aurochronos, który miał miejsce w Łodzi, zaprezentowano czasomierze będące częścią oferty trzech producentów takich jak Karol Roman, Xicor i Zamotana, których choć różni styl i rodzaj tworzonych czasomierzy, to łączy fakt, iż produkowane są one właśnie w naszej pięknej Polsce. Poza nimi nie sposób nie wymienić marek takich jak Polpora, Vratislavia Conceptun, G.Gerlach, Plantwear, Błonie, Leon Prokop, Miugo czy Osin. Wszystkie te marki, począwszy od tych najbardziej znanych, aż po te, które wciąż muszą walczyć o większą uwagę klienta mają w sobie to "coś", co sprawia, że miano "polskie zegarki" staje się co raz bardziej prestiżowe i nabiera na znaczeniu.
Czy zegarki Atlantic to polskie chronometry?
Bardzo byśmy sobie tego życzyli, jednak niestety nie. Modele sygnowane logo Atlantic to produkty wywodzące się ze Szwajcarii i określane prestiżowym mianem swiss made. Ich polski pierwiastek polega na tym, iż nasza ojczyzna jest głównym obszarem zbytu, czyli Polacy stanowią dominującą część klientów tego producenta. Z tej też przyczyny możemy cieszyć się dostępnością specjalnych i limitowanych kolekcji dedykowanym ambasadorom polskiego pochodzenia jak chociażby znakomitemu kierowcy rajdowemu Krzysztofowi Hołowczycowi (>> Worldmaster Diver<<). Jest to bez wątpienia duże wyróżnienie i ukłon marki względem swojej oddanej klienteli, która od dziesięcioleci systematycznie kupuje produkty sygnowane logo marki Atlantic pomagając jej utrzymać wysoką pozycję w rankingach popularności.
Jak sami widzicie polskich zegarków jest nie mało,  a ich liczba nieustannie rośnie. Do grona producentów dochodzą jednostki, ale i "grube ryby", które potrafią swoimi produktami porwać serca klientów. Taki stan rzeczy zdecydowanie cieszy, a z przymrużeniem oka można napisać: Niechaj narodowie wżdy postronni znają, iż Polacy nie gęsi, swe zegarki mają 🙂