Zegarki - replika a podróbka
Zegarki różnica między repliką a podróbka
Replika. To słowo brzmi dumnie, poważnie, uczciwie… Niestety, jak się okazuje w większości przypadków z uczciwością nie ma nic wspólnego, a stanowi przykrywkę dla najzwyklejszego oszustwa czyli podrabiania oryginalnych towarów. Dlaczego tak się dzieje i jak odróżnić replikę (tę właściwą) od podróbki?
Choć wydaje się to trudne, tak naprawdę wymaga od nas jedynie nieco uwagi i trzeźwego spojrzenia na produkt, który planujemy kupić.
Replika a Podróbka
Replika z założenia i według swojego prawdziwego znaczenia stanowi reedycję powstałego już produktu wydaną przez tego samego producenta. Replikami są modele z kolekcji wydanych na wzór linii produktowych już kiedyś powstałych. Producenci w tym wypadku nawiązują do designu, technologii lub np cech szczególnych danego produktu i tworzą jego kontynuację. Przykładem repliki jest np Longines Hour Angle Watch wydany kilka lat temu na wzór tego samego modelu z lat 30 stych XX wieku.
Czy replika to podróbka?
Niestety oszuści produkujący podróbki często używają słowa replika, aby zwabić niczego niepodejrzewających klientów w paszczę lwa. Widząc nazwę replika wielu z nas sądzi, że ma do czynienia z produktem wysokiej jakości, który jedynie delikatnie odbiega od oryginału – jest tańszy, ale nie ustępuje mu jakością i nikt nie pozna, że to nie oryginał.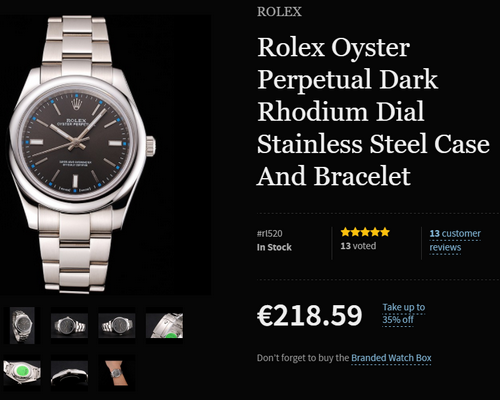 E-e… takie myślenie to wielki błąd. Replika sprzedawana w cenie dużo niższej niż oryginał, jest niczym innym jak podróbką, która znacznie odbiega od oryginału. Choć na pierwszy rzut oka zegarki takie mogą być zbliżone i różnić się wizualnie jedynie detalami jak np. długość wskazówki czy wielkość logo producenta na deklu, to jednak "serca nie oszukamy", a środek zegarka, jego mechanizm i wszystkie części składowe, zapewne okażą się nieporozumieniem.
Głośne były wypowiedzi "oszczędnych", którzy kupili Omegę w Turcji, a po powrocie do Polski wydali na zegarmistrza więcej niż na sam zakup, tylko po to, aby dowiedzieć się, że wewnątrz koperty znajduje się plastik umocowany na gumki recepturki. Niektórzy opowiadali też o cudownych replikach, które służyły im długie lata, aż do dnia, gdy na spotkaniu biznesowym ktoś zwrócił im uwagę, iż ich klasowy sikor to zwykły fake.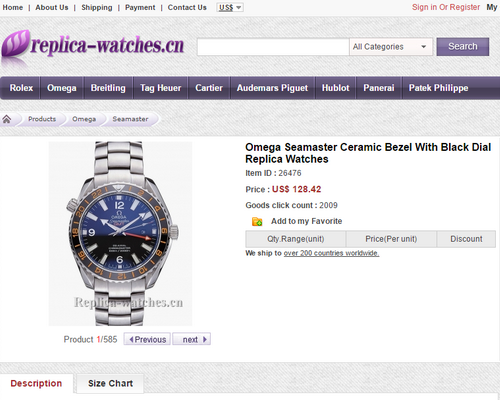 źródło: http://www.replica-watches.cn/Omega/Seamaster/Omega-Seamaster-Ceramic-Bezel-With-Black-Dial-Replica-Watches-p26476.html
Maurice Lacroix Replika
To, co może nas zmylić to fakt, że niektóre repliki wcale nie są tanie. Np replika zegarka Maurice Lacroix wartego 4 tys kosztować może nawet 1500 zł. Niezła sumka, co nie? Ale jednak duuużo niższa niż w przypadku oryginału. I tutaj znów powinna nam się zapalić lampka, że coś musi być nie tak, skoro cena owej cudownej repliki jest tak niska, to jakość też musi być znacznie niższa niż jakość oryginału.
Podsumowując:
Aby nie dać się zwieść zapamiętaj dwie kwestie: 
replika to reedycja danego modelu wydana przed tego samego producenta
replika z chin czy skądkolwiek indziej oferowana w dużo niższej cenie, to zwykła podróba gorsza jakościowo, która zdecydowanie nie spełni Twoich oczekiwań
---
Najczęściej czytane teksty ZegarkiCentrum.pl: