Najlepsze zegarki
Najlepsze zegarki… jakie? Najlepsze. Ale… co to właściwie znaczy?
No właśnie, nie jest łatwo stwierdzić, które zegarki mogą nosić miano najlepszych.
Czy to te najdroższe? A może te najbardziej funkcjonalne? A może te najłatwiejsze w obsłudze? A może te najtańsze, których nie szkoda, kiedy je zgubimy?
Odpowiedzi jest wiele, bo tyle jest zdań ilu głosujących, dlatego postanowiliśmy przygotować dla Was ranking najczęściej kupowanych modeli z oferty ZegarkiCentrum.pl w pierwszej połowie tego roku.
Zegarki wyższej półki… czyli najlepsze zegarki!
Wielu z Was za najlepsze zegarki uważa te, których cena przekracza możliwości przeciętnego Kowalskiego. Mnie to nie dziwi, bo wysoka cena nie bierze się znikąd, a w przypadku zegarków idzie w parze z wysoka jakością. Producenci tacy jak Maurice Lacroix, Frederique Constant, Tissot, Epos czy chociażby Certina stawiają sobie za punkt honoru niezawodność swoich produktów. W minionym półroczu wielokrotnie zaufaliście producentom szwajcarskich zegarków, a największym zainteresowaniem cieszyły się poniższe modele:
1. Maurice Lacroix Eliros Moonphase Męskie EL1108-PVP01-112-1

Wyjątkowy zegarek męski, który łączy w sobie doskonałą jakość, interesujący design i wysoką funkcjonalność. Klasyczne wzornictwo ożywione nutą nowoczesności sprawia, że model ten wpasowuje się zarówno w eleganckie jak i casualowe stylizacje. Serce zegarki stanowi zasilany baterią mechanizm kwarcowy projektowany przez zegarmistrzów z manufaktury Maurice Lacroix.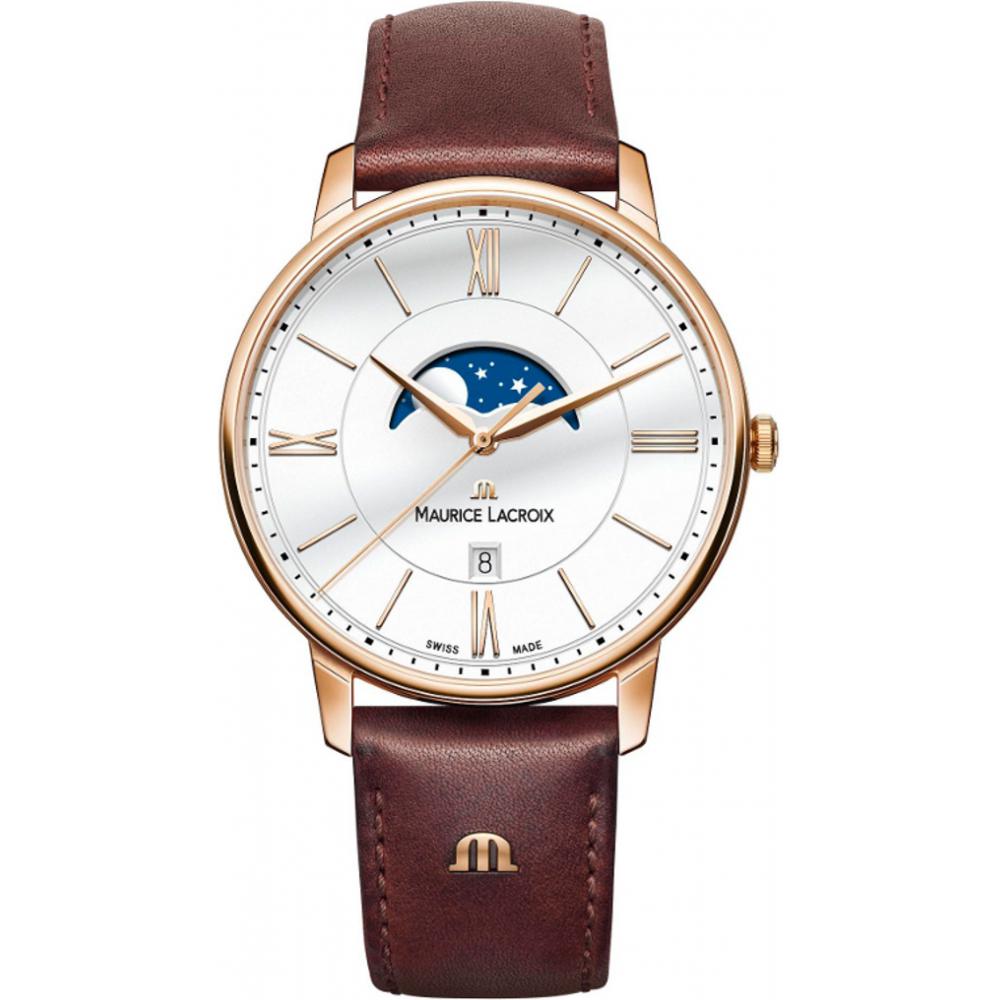 2. Tissot CHEMIN DES TOURELLES AUTOMATIC CHRONOGRAPH T0994271605800

Ten model to zegarek, którego chyba nikomu nie trzeba przedstawiać. Doskonała propozycja cenionego producenta jakim jest Tissot, przyciąga wzrok nietuzinkowym designem. Pokaźna, stalowa koperta o średnicy 42mm współgra z zamocowanym na jej teleskopach paskiem z wysokogatunkowej skóry. Wewnątrz koperty pracuje szwajcarski mechanizm automatyczny, który podziwiać można przez transparentny dekiel.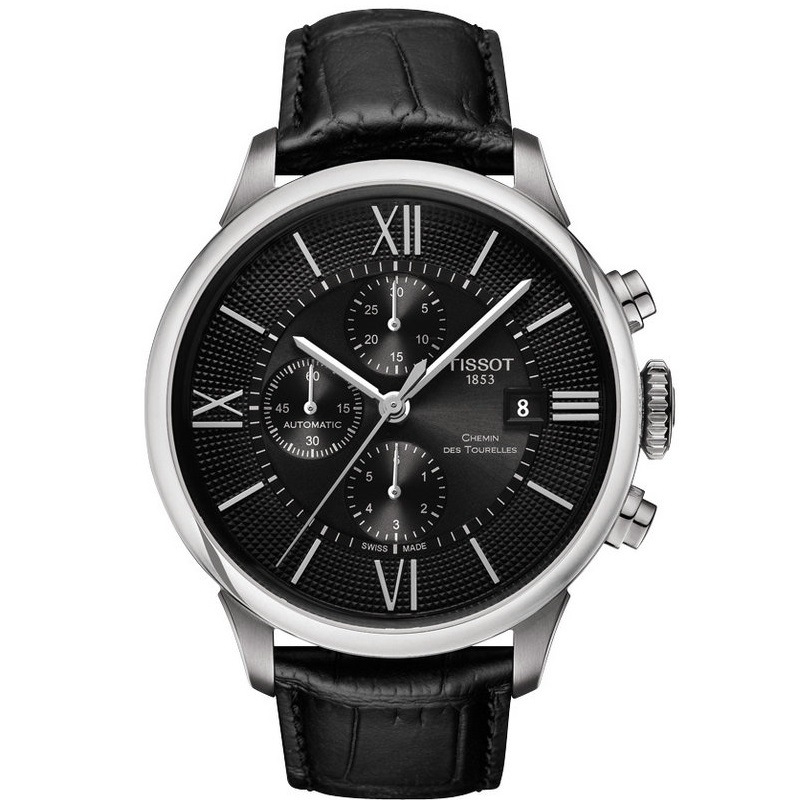 3. Frederique Constant FC718WM4H6

Kwintesencja doskonałości w każdym calu. Zegarek Frederique Constant FC718WM4H6 to model elegancki, ponadczasowy, który wzbudza ogromne zainteresowanie. Modny, granatowy pasek urozmaicają jasne przeszycia, które świetnie pasują do jasnego cyferblatu i stalowej koperty. Na tarczy widoczna jest wizualizacja mapy świata oraz nazwy miast charakterystycznych dla głównych stref czasowych. Tym, co napędza ten wspaniały zegarek jest automatyczny mechanizm stworzony przez cenionych zegarmistrzów z manufaktury Frederique Constant.
Czasomierze w zgodzie z modą i trendami
Wielu z nas dokonując wyboru zegarka kieruje się tym, co promują najnowsze trendy mody i co możemy zauważyć na ręku gwiazd i celebrytów. Zegarki modowe, choć przez wielu określane wdzięcznym mianem "majtków" nieprzerwanie wiodą prym wśród najchętniej kupowanych modeli. Tym, co zdecydowanie zachęca do kupna tego typu czasomierzy jest ciekawy design oraz przystępna cena, a także, a może przede wszystkim logo znanego w świecie mody producenta.
1. Michael Kors Smartwatch MKT5004

Ten model bezsprzecznie skradł serca Polek. Zachowany w modnej stylistyce typu boyfriend, inteligentny zegarek Michael Kors, to zdecydowany bestseller wśród modeli typu fashion. Liczne opcje kompatybilne z systemem Android oraz iOS sprawiają, że doskonale spisuje się on jako modny a zaraz funkcjonalny gadżet. Wszystkie te cechy, jak i możliwość personifikacji sprawiają, że MKT5004 jest tak chętnie kupowanym zegarkiem.
2. Daniel Wellington Damskie DW00100139

Klasyczny design zegarka Daniel Wellington Damskie DW00100139 to jego niewątpliwa zaleta, która sprawia, że od miesięcy jest on jednym z najchętniej kupowanych czasomierzy. Czarny, skórzany pasek współgra z cyferblatem o tym samym kolorze. Tym, co kontrastuje z głęboką czernią, jest okrągła, stalowa koperta, a także wskazówki i indeksy godzinowe zachowane w kolorze różowego złota. Całość prezentuje się doskonale jako dopełnienie strojów na różne okazje.
Proste, a zarazem nietuzinkowe wzornictwo zegarka Ice Watch Ice Glam 000977 to element, który ma kluczowe znaczenie dla wielu Klientek. Kauczuowy pasek, który w pewnym sensie stanowi spójną całość z kopertą sprawia, że zegarek ten doskonale układa się na nadgarstku. Zachowany w zawsze modnej bieli połączonej z delikatnymi elementami w odcieniu złota może być dopasowany zarówno do strojów codziennych jak i jako ożywienie bardziej klasycznej stylizacji.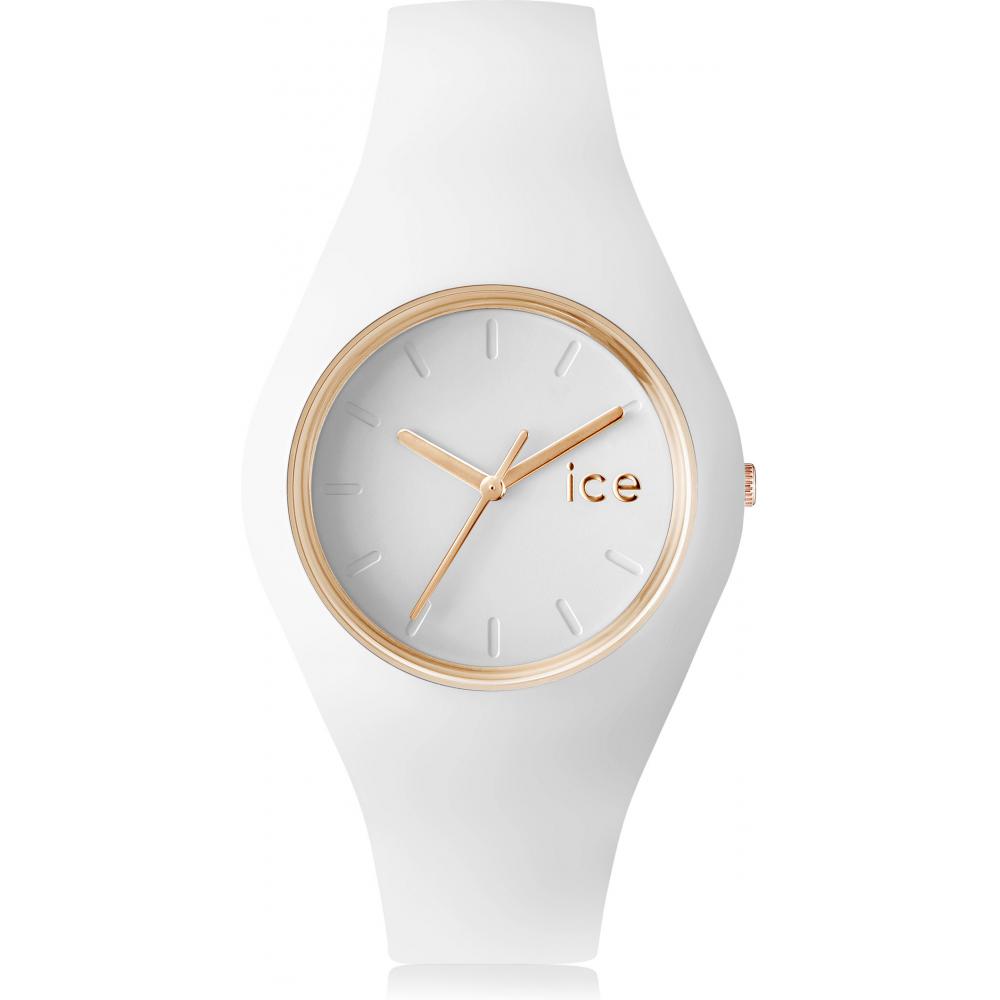 Przede wszystkim funkcjonalność chronometru
Modele funkcyjne to takie, które spełniają wymagania najbardziej oczekujących Klientów. Zazwyczaj padają łupem "zegarkowym freaków", którzy wiedzą "z czym się to je". Ich cena, choć wysoka, oddaje jakość zegarka i znajduje swoje wytłumaczenie i w och zaawansowaniu technologicznym.
Absolutny best wśród zegarków funkcyjnych. Wybierany zarówno ze względu na funkcjonalność jak i ciekawy design. Masywna koperta połączona z kauczukowym paskiem kryje w sobie kwarcowy mechanizm odpowiedzialny za działanie funkcji takich jak wysokościomierz, barometr, strefy czasowe czy radio controlled.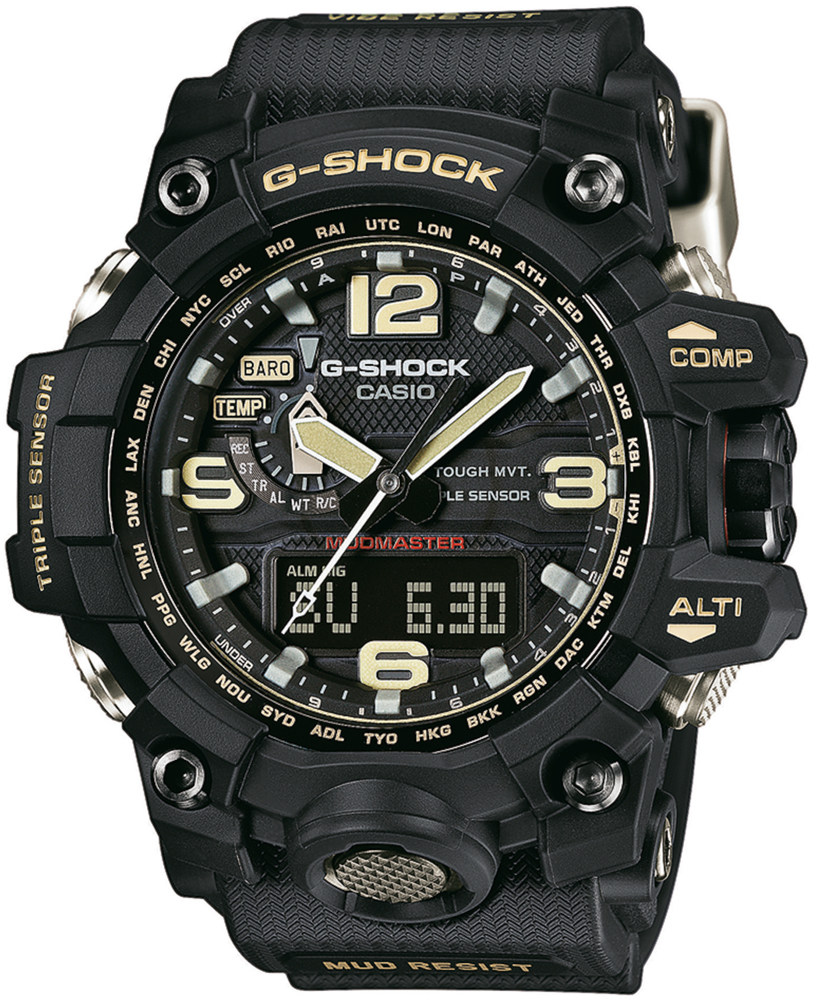 2. Casio G-shock Gravitymaster GPW20001A

Ten model to doskonała opcja dla wszystkich, którzy cenią sobie wysoką funkcjonalność. Innowacyjna technologia Triple G Resist stanowi nie lada gratkę dla wszystkich miłośników zegarków G. Uniwersalny jak na zegarki tego typu design sprawia, że dopasujesz je nie tylko do sportowych strojów, ale nawet do koszuli czy marynarki.
Wisienka na torcie dla wszystkich, którzy chcą uzupełnić swoją kolekcję zegarkową o funckjonalny zegarek wysokiej jakości w przystępnej cenie. Oprócz wstrząsoodporności charakterystycznej dla G, Casio GShock GW94001 posiada wysokościomierz, barometr, stoper i timer.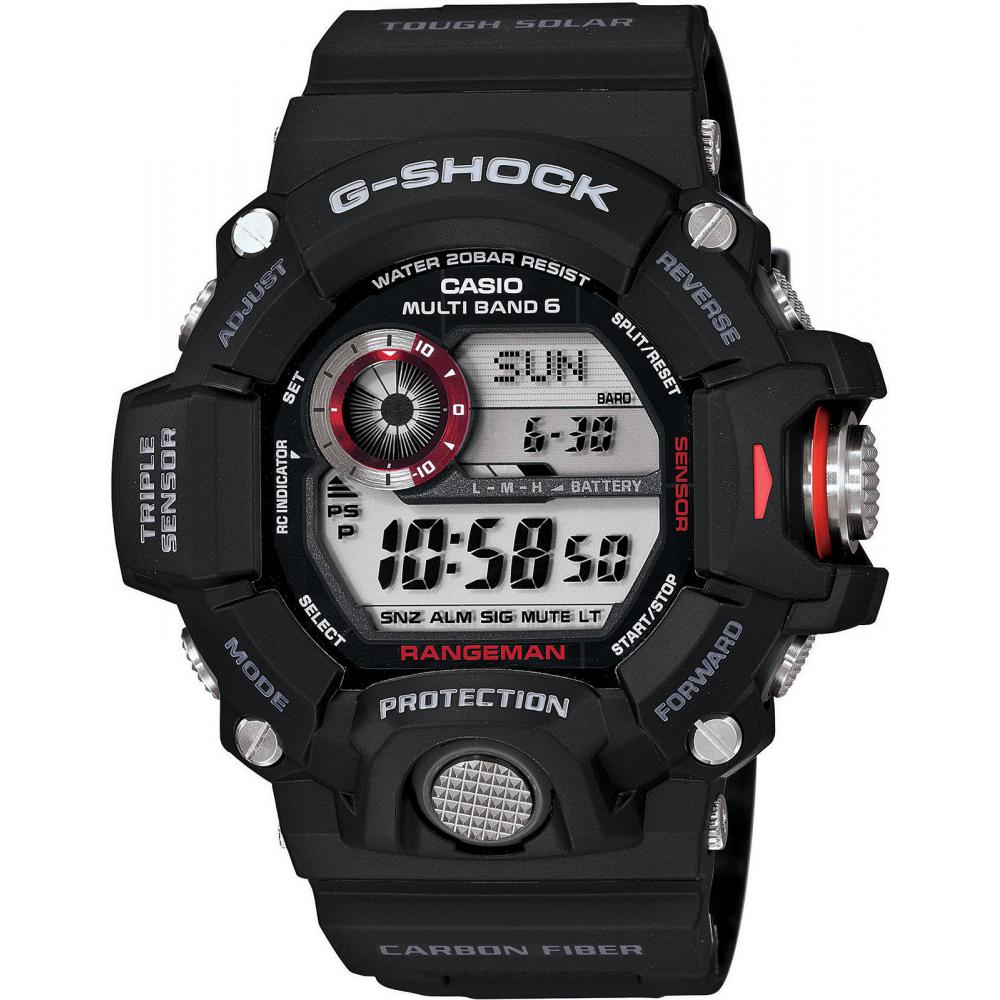 Jak widać, w każdej kategorii znaleźć można zegarki, które uznać można za najlepsze. W zależności od potrzeb Klienta możemy przygotować ofertę zegarków, które wpasowałyby się w jego wymagania, dlatego, jeśli szukasz najlepszych zegarków, skontaktuj się z nami i powiedz, czego oczekujesz. Nasi konsultanci pomogą Ci znaleźć najlepsze zegarki dostosowane do Twoich potrzeb.