Zegarki Orient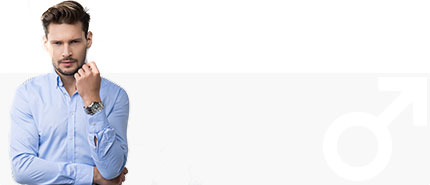 Orient męskie
zobacz wszystkie
zobacz wszystkie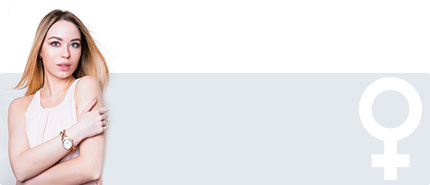 Orient Damskie
zobacz wszystkie
zobacz wszystkie
Zegarki Orient
to produkty, które przez wiele lat swojej obecności na rynku zyskały opinię niezawodnych, godnych zaufania i przyciągających wzrok swoim interesującym designem. Mnogość zalet modeli tego japońskiego producenta sprawia, że obok znanych w całym świecie marek tego samego pochodzenia -
Citizen
i
Seiko
- stanowią bardzo silną konkurencję dla czasomierzy szwajcarskich. 
Dlaczego zegarki Orient?
Siłą zegarków Orient jest przede wszystkim połączenie bardzo wysokiej jakości i przystępnej ceny. Będąc wykonane z doskonałych materiałów jak stal szlachetna antyalergiczna 316l, tytan, wysokogatunkowa skóra, wytrzymały, ale miękki kauczuk czy materiał, trafiają w oczekiwania nawet tych osób, które borykają się z problemem nadwrażliwej skóry czy alergiami. W parze z jakością użytych elementów idzie jakość mechanizmów własnej produkcji, które zasilają czasomierze Orient. Dotyczy to zarówno werków kwarcowych zasilanych baterią jak i tych z automatycznym naciągiem, które stanowią nie lada gratkę dla wszystkich fanów automatów, nie planujących jednak wydać na niego wysokiej sumy. Ze względu na prezentowane zalety modele damskie i męskie Orient cieszą się bardzo dużym powodzeniem i pozytywnymi recenzjami również na forach branżowych. Klienci cenią je nie tylko za wspomnianą już jakość, ale także ze względu na ciekawy, nietuzinkowy design. 
Kolekcje i design
W zależności od kolekcji, spotkać tu możemy zarówno modele eleganckie o klasycznej stylistyce jak i proste, casualowe produkty, które odnajdą się jako elementy garderoby codziennej jak i na specjalne okazje. W bazie oferowanych produktów znaleźć można również czasomierze damskie i męskie Orient, które prezentują styl sportowy. Widoczne są tutaj cyferblaty wzbogacane np. o dodatkowe tarcze stopera zwanego również chronografem czy podziałkę tachymetru. Niezależnie jednak od prezentowanego wzornictwa, wszystkie zegarki tego japońskiego producenta bezsprzecznie zasługują na uwagę, co potwierdzają najwięksi pasjonaci sztuki zegarmistrzowskiej.
Zegarki Orient - Historia
Marka Orient to firma japońska o długiej, pełnej licznych zmian i wyzwań historii, która zapisała się także w bogatej tradycji zegarmistrzostwa rodem z kraju kwitnącej wiśni. Początki sięgają 1901 roku, kiedy to Shogoro Yoshida otworzył w Tokio sklep zajmujący się sprzedażą modeli kieszonkowych. Zachęcony udanym początkiem postanowił rozpocząć w 1912 roku produkcję kopert do czasomierzy wykonanych ze złota w manufakturze, którą nazwał Toyo Tokei Manufacturing.
Pod własnym szyldem
Produkcja własnych czasomierzy naręcznych ruszyła w 1934 roku w fabryce w mieście Hino. Choć trudny czas wojny spowodował liczne perturbacje i utrudnienia, firma wznowiła swoją działalność w 1950 roku, a w 1951 pojawił się pierwszy model pochodzący z fabryki przemianowanej na Orient Watch Company pod nazwą Orient Star. Sukces na rynku rodzimym skłonił producenta do ekspansji na kolejne regiony. Pierwszym, na jakim po japońskim zagościły Orienty, był rynek Chiński. Choć nie było to łatwe ze względu na komunistyczne zaostrzenia wprowadzane przez tamtejsze władze, marce udało się odnieść sukces. Kolejne lata owocowały w wypuszczanie nowych, coraz bardziej zaawansowanych technologicznie modeli jak czasomierz Grand Prix 100 wyprodukowany w 1964 roku, który podziw wzbudził mechanizmem opartym o 89 rubinów i 11 szafirów, czy flagowy i rozpoznawalny aż do dziś Multi-Year Calendar oraz niezwykle cienki chronometr - Fineness. Marka Orient nie spoczywała na laurach mimo licznych sukcesów. Oprócz modeli analogowych sukcesywnie wprowadzała do oferty także zegarki cyfrowe w tym wyposażone w podświetlane technologią LED w ekrany LCD .
Orient zegarki kochają fani zegarmistrzostwa
Obecnie Orient jest częścią korporacji Epson Seiko Co., która słynie z produkcji doskonałych czasomierzy i mechanizmów sygnowanych obok Orienta bardzo rozpoznawalnym logo Seiko. Produkty te cieszą się ogromnym uznaniem wśród fanów zegarmistrzostwa ze względu na swoją bardzo wysoką jakość i niezawodność. Połączenie firm tak znanych i silnych w swojej kategorii dało szerokie pole manewru przy tworzeniu nowych rozwiązań technologicznych, a tym samym otworzyło drzwi do stworzenia firmy, która może z powodzeniem konkurować ze szwajcarskimi gigantami. Firma nieustannie się rozwija i stawia sobie za cel dążenie do doskonałość, a znając zawziętość i pracowitość Japończyków, jesteśmy w stanie uwierzyć, że wkrótce na rynku zagości model idealny sygnowany znakiem fabrycznym Orient.
Serwis zegarków Orient
Uwaga! Szukasz autoryzowanego serwisu dla Twojego zegarka? Kliknij --> tutaj i znajdź kontakt do serwisu zegarków jakiego potrzebujesz.
Trwa filtrowanie...
Czy wiesz, że w naszym sklepie jest ponad 30 000 zegarków?
Jest z czego wybierać :)